Your Guide to Changing Careers
By
Thomas Broderick
Writer
Thomas Broderick is a freelance writer and the owner of Broderick Writer LLC. He creates study guides, informational websites, and blog posts for clients in the education field. Thomas is also a published author of over 20 short stories and a member ...
Updated on December 1, 2023
By
Thomas Broderick
Writer
Thomas Broderick is a freelance writer and the owner of Broderick Writer LLC. He creates study guides, informational websites, and blog posts for clients in the education field. Thomas is also a published author of over 20 short stories and a member ...
Updated on December 1, 2023
www.bestcolleges.com is an advertising-supported site. Featured or trusted partner programs and all school search, finder, or match results are for schools that compensate us. This compensation does not influence our school rankings, resource guides, or other editorially-independent information published on this site.
Turn Your Dreams Into Reality
Take our quiz and we'll do the homework for you! Compare your school matches and apply to your top choice today.
With modern technology, people can make a career change at any point in their professional lives.
Online learning allows professionals to learn new knowledge and skills without having to stop working.
There are multiple factors to consider before making a career change.
Networking is just as important as an excellent cover letter or resume.
---
The average American changes jobs more than 10 times during their lifetime, and many professionals wonder if they should switch careers. They may feel dissatisfied with their current position, want a raise, or feel bored at work. Fortunately, several resources and factors make a career change at 50 as achievable as a career change at 25.
This page covers useful information that can help readers achieve a successful career change. The following sections feature answers to frequently asked questions, career change steps, and tips for finding the right job. Embedded links provide additional resources that can help you make your next career move.
Frequently Asked Questions
Beginning a different career in a new field can involve multiple steps, such as earning an advanced degree, certificate, or professional certification. Additional requirements may include moving to a different city or state and taking an entry-level job.
How many times does the average person change careers?
Unlike past generations, contemporary American workers do not tend to stay with the same company for 30 or 40 years. According to the Bureau of Labor Statistics (BLS), the average American works 12 different jobs between the ages of 18 and 52. Readers should note that some of these jobs may include positions in the same field or a promotion to a higher job title.
Is changing careers a good idea?
"The best strategy is to speak to folks who currently work in this profession," says career counselor Roy Cohen. "Ask them what they like about their jobs, what they dislike, and how they ended up choosing this career."
He also advises that people consult with family members before making a decision.
What are the best jobs for a career change?
Growing fields that need workers may present excellent opportunities for career changers. Expanding companies that receive too few applicants may accept candidates with less experience and education than they would prefer otherwise. This situation occurs during times of low unemployment and steady economic growth.
How can I change my career with no experience?
Although employers value experience highly, people without it can still change jobs. To attract an employer's attention, applicants may need an advanced degree, certificate, or certification. A strong educational background shows employers that an applicant has the required skill set. Also, candidates without experience can discuss relevant transferable skills during an interview.
Should I Change Careers?
Answering this question requires extensive self-reflection.
"When you change careers, the process should be viewed as the equivalent of running a marathon," says Cohen. "It will be long and challenging, and there are points where the finish line will feel almost insurmountable."
As a result, professionals should not make the decision lightly.
Signs It's Time for a Change
Figuring out that it may be time to change jobs depends on recognizing one or more of the following warning signs:
Excess Stress

Stress is a normal part of any job. People have good days and bad days. However, feeling stress all the time is an early warning sign that someone should start considering their next career move. Constant excess stress can also lead to adverse mental and physical side effects.

Feeling Bored

Work should be appropriately challenging. The lack of a challenge makes work dull, especially to people who enjoy solving problems. Fixing this issue might only require taking on additional job duties. However, if new work still feels boring, then it is time to start researching different careers.
Pros and Cons of Changing Careers
PRO:
Changing careers can improve mental health by providing new and meaningful work.
PRO:
"We are living in a time when technology makes it possible for students to attend classes online, even if they live in a different country or a whole other continent," says Scrivner.
CON:
Changing careers may require moving. This dramatic change can negatively impact children of all ages, as they must leave behind friends and start over in an unfamiliar school.
CON:
No matter how much someone prepares, changing careers can result in excess stress that affects not only the worker but also their family members.
Factors to Consider Before Changing Careers
People who want to change careers must make an informed decision based on several factors, including the following:
A career change can have a significant impact on family members, especially if it involves moving. Will a spouse have to change jobs? How will children moving to a new city or state and changing schools affect their development? To answer these questions, professionals should consult with family members before making any big decisions.
Although a new career may lead to a raise, it could also result in a salary reduction. A lower salary can make paying off a mortgage, student loans, and other expenses more difficult. Professionals in this situation also have a higher chance of going into debt.
Rapid economic growth is an excellent time to explore new careers and jobs, while the opposite applies to an economic downturn. Although professionals cannot predict what the economy will look like over the next year, they can perform research to make an educated guess.
Mistakes and Pitfalls to Avoid
Professionals can make several mistakes when switching careers, some of which can have negative consequences.
Quitting Early

No matter what, professionals should try to avoid leaving a job until they accept another company's offer. Professionals who quit too early can suffer severe financial consequences, such as using up their savings while job hunting. Other adverse effects include a negative relationship with a former employer.

Not Networking

Networking connects professionals with people who can help them find a new career. Workers who do not network miss out on valuable career and professional development opportunities.

Feeling Overwhelmed

"[Some people] get overwhelmed by all they need to do to navigate this process," Cohen says. "When there are numerous steps to ensure a seamless transition, it is easy to lose sight of the overall goal."
Steps to Make a Career Change
A successful career change involves taking multiple steps, including performing self-assessments, researching opportunities, learning new skills, and gaining experience. Use the following sections to create an outline that you can tailor to your current job and career aspirations.
Prospective career changers can access career self-assessments on the internet. These assessments cover interests, personality, skills, and potential careers. An assessment may reveal a new career path or unused traits. Additionally, an assessment can also provide advice about which skills to develop before switching careers.
Workers can also find assessments in books. These publications also offer valuable job-hunting tips that expand on the ideas covered in this article. Professionals can find useful career guides by reading reviews and asking colleagues which books they recommend.
As you take self-assessments, keep in mind that the results do not offer a scientific prescription concerning your next career move. Instead of considering each result a definitive answer, think about it as a suggestion that can help you make an informed decision about what type of new career matches your interests and goals.
The first step toward a successful career change involves researching different options. The BLS website is an excellent resource that features official statistics on the latest job trends. The BLS also has in-depth descriptions of thousands of job titles, including projected job growth rates, salary potentials, and education requirements for different careers.
Once professionals understand what education or training they need for a job change, they can start exploring different options, such as degree, certificate, and/or other training opportunities. Reputable universities offer many programs entirely online, allowing students to continue working as they pursue their career goals.
Professionals can also read informational interviews from people who changed jobs successfully. Other potential resources include reading industry-specific books, joining relevant social media groups, and researching average salaries.
Seeking advice from professionals who have already successfully changed careers is a great step for any prospective career changer. These experienced professionals can help others avoid common mistakes, discover the right resources, and recommend useful educational programs.
Seeking advice might also involve joining a mentorship program. Many professional organizations offer mentorship opportunities to new members with limited or no knowledge of the field. Mentors must have significant experience and leadership skills. Mentors use questioning and modeling to help their mentee succeed.
People who want to change careers can also work with a career counselor. Career counselors often have backgrounds in fields like social work, family therapy, and psychology. Counselors help clients identify why they want to leave their current position and develop strategies to find a new job. Counselors can provide their services in person or online.
Job shadowing gives professionals an insider's view into a new career's day-to-day tasks and responsibilities. You can set up a job shadow by reaching out to people on LinkedIn or other social media sites. An inquiry note should include why you want to job shadow and what you hope to learn during the experience.
During a job shadow, dress professionally and pay close attention to the work environment and tasks employees perform. Take notes throughout the experience and ask questions. If you meet multiple people, always greet them by using their business title and shake their hand. Before leaving, get contact information and thank everyone involved.
After the job-shadowing experience, follow up by sending a thank-you note and any additional questions. Doing so can strengthen a professional relationship, and it can lead to a future job opportunity once you earn the required education or training.
Free online courses are another excellent resource for career changers. These courses, also known as massive open online courses (MOOCs), enroll tens of thousands of students from all over the world. Professors from top universities teach them, and typical activities include viewing recorded lectures, participating in a discussion board, and grading other students' work.
A MOOC has many advantages -- besides being free -- including an asynchronous delivery format. Students can complete coursework on the weekends or in the evenings. When a MOOC ends, learners may have the option to earn an official certificate by paying a small fee.
By taking MOOCs, students can make sure that a new topic or course of study actually interests them. A MOOC certificate can also act as a resume boost -- an essential advantage in a competitive job market.
After using MOOCs to explore different fields and hone academic skills, prospective career changers can invest in a professional certification, college certificate, or degree.
Organizations in various fields offer certification programs. For example, professionals interested in changing careers to computer science can earn a Microsoft certification in data engineering, administration, or development.
In a college or university certificate program, students typically spend a year or less learning new skills related to a specific subject. These programs do not require general education courses and may only accept applicants with a bachelor's degree. Applying to a certificate program may involve submitting transcripts, an essay, or recommendation letters.
Some professionals need a bachelor's or master's degree to change jobs. Tuition costs significantly more than a certification or certificate and can include expenses like textbooks and housing. Fortunately, working professionals can choose from many excellent online degree options that deliver all coursework asynchronously. Programs may also offer specialized support to nontraditional learners.
Professionals who want to make a career change at 30 or 40 can gain valuable experience and make professional contacts by completing internships. Internships usually last only a few months, and most are part-time positions. You can find local internship opportunities on job search and college career center websites.
Although nontraditional interns may feel out of place working alongside college-aged interns, they can still benefit from the internship experience. Every day, they should use the opportunity to grow their professional network and learn new skills.
Creating a positive impression during an internship can have a significant impact on a job change. A quality internship improves a resume and can make potential employers take note. Interns can ask their supervisors for a professional reference, and successful internships sometimes lead directly to a job offer.
How to Land a Job After Changing Careers
Once professionals take all the steps necessary for a career change, they can start networking with potential employers, applying to positions, crafting a resume and cover letter, and sitting for interviews. Read on to learn more about how to complete each of these steps and make a successful career change.
Network
A job change depends on much more than sending out resumes and preparing for interviews. Applicants should first try to forge a professional relationship with the company or organization where they want to work.
"Reach out through LinkedIn, college alumni resources, and friends and family.". Source: — Roy Cohen
One way to do this involves networking with employees. Professionals can start networking by joining a social media site or professional organization and connect with potential coworkers by asking questions and expressing interest in employment.
Cohen tells his clients to "reach out through LinkedIn, college alumni resources, and friends and family. If you see a person in the field who's quoted, send them an email to introduce yourself and to request a few minutes for their insights on your strategy to make a career change. People are generally willing to spend time with us when we don't ask them to help us get a job."
A positive networking experience can help your application reach the top of the pile — if you form relationships with employees at a company, they will already know your professional qualifications and desire for the position. Networking can also provide additional benefits after you get hired, as you will already know some of your peers.
Apply
Once professionals have attained the necessary education or experience for their next career move, they can start applying for jobs.
Receiving a job offer often depends on three crucial factors: a personalized cover letter, a strong resume, and an outstanding interview. Committing time and research in each of these areas can help a candidate stand out from the applicant pool.
The following two sections provide advice on how to craft the best resume and cover letter and ace any interview.
Writing a Resume and Cover Letter
A cover letter and resume act as an applicant's formal introduction to hiring managers. As these professionals review numerous resumes each day, they often have strategies to weed out unqualified applicants within less than a minute. Following specific steps can help candidates ensure that their cover letter and resume advance to the next part of the application process.
Candidates should ensure that their resume and cover letter lack grammatical and spelling errors. Having someone else read these documents and provide feedback can help applicants identify and correct these mistakes.
Another strategy involves tailoring each resume and cover letter to the company and job opening in question. Hiring managers can immediately tell if a candidate submitted a generalized resume and cover letter.
In both documents, applicants should highlight what they achieved in previous positions instead of simply listing work duties. Hiring managers want to know what unique skills and talents a person can bring to their company or organization, not just what tasks a past employer required them to perform.
Even if a resume and cover letter contain excellent content, the template and font can make them difficult to understand. Candidates should use a simple template and standard font, such as Calibri, Times New Roman, or Arial.
Interview
If their resume and cover letter gain an employer's attention, candidates move on to the interview stage of the hiring process. Interviews can take place in person, over the phone, or through a video conferencing app such as Skype or Zoom.
In addition to following general interviewing advice, applicants switching careers should prepare for specific questions that an employer may have concerning their decision and goals.
Candidates should highlight transferable skills that they gained in another job or industry. These might include skills related to research, writing, interpersonal communication, and leadership. Strong transferable skills can convince an employer of candidates' value, even if they lack industry experience.
Employers also want to know that applicants can adapt to a new industry. Candidates can show that they have this trait during an interview by discussing how they prepared for a new career by earning a degree or certificate.
Lastly, candidates can make a positive impression during an interview by not speaking negatively about their prior career and the reasons they left. A negative tone can leave a poor impression on the interviewer. Instead, candidates should radiate excitement about what they hope to achieve in a new job.
Interview With a Career Counselor
Roy Cohen
Roy Cohen is a career counselor, executive coach, and leading expert in the Wall Street job search and career management arena. He is the author of "The Wall Street Professional's Survival Guide," which is a bestselling career resource for people looking to work on Wall Street. Roy is currently an advisor to Baruch College's master of financial engineering program. He has an MBA from Columbia and an undergraduate degree from Cornell.
What challenges do professionals face when changing careers?
There are several challenges that career changers always face:
1) Competing for jobs against more experienced candidates. You have no choice but to demonstrate your value proposition through your passion, your conviction, and your newly acquired knowledge.
2) A lower paycheck that is not tied to age or years you have worked. If career changers are older and have significant experience, that experience is likely not viewed as an asset. It will be deeply discounted. One of the most important questions to consider is whether you can actually afford to make the change.
3) Not being able to turn to recruiting firms for placement support. Recruiters are only paid by client companies to produce candidates who are an ideal match.
In your experience, what are the main questions and concerns people have about changing careers?
The questions tend to focus around three key themes: expense (how much it will cost to make a career change), the time to train, and the prospects of finding a job when you have little to no experience.
How can someone decide if changing careers is a good idea? What factors should they consider?
The best strategy is to speak to folks who currently work in this profession. Ask them what they like about their jobs, what they dislike, and how they ended up choosing this career. These are also the folks who can advise you on what steps you need to take to make the transition.
The question to pose is straightforward: if you were me, what would you recommend I do to successfully get a job that will eventually lead to one like yours?
Folks who are contemplating a career shift also need to actively engage family members. Not surprisingly, the people who are closest to us may offer important insights and feedback that we neglected to factor into the decision.
Can you change careers without having to go back to school?
Going back to school certainly doesn't hurt, but the time out from paid employment will mean lost income from your current job and a significant investment required to finance the cost. Getting a certificate or a degree could make a difference if the program offers placement services and other career resources. The instructors may also be working practitioners who can jumpstart your network.
But there are other activities that have the potential to be equally effective. You could secure an apprenticeship or volunteer to serve as an intern. Both will provide training that can be immediately included on LinkedIn and your resume. In general, practical experience is always preferred to sitting in a classroom or at home on your computer.
If you have the time and the bandwidth, try to get a part-time job that is related to what you want to do.
Read as much as you can about your newly chosen career. When you know the language and understand how the pieces all fit together, you will sound smart and informed. It will also seem that you are further along in your development and in your potential to make the move without being a burden to others.
What steps do you advise people to take when changing careers? How can they prepare? What should they do first?
I have found that clients who romanticize the prospect of a new career are often likely to make impulsive decisions. They tend to neglect the first and most important step in this process: a thorough and rigorous self-assessment.
Before jumping, they need to be absolutely and unequivocally certain that this direction is right for them. So, do an assessment first as a starting point and then a reality check by speaking and meeting with folks who work in this profession.
They also need to be aware of the steps necessary to acquire the baseline skills to perform in this role and how long it will realistically take. Plus, if there are significant others involved, have you discussed your intentions with them? Are they on board? Is this a decision that you are forcing on them?
What mistakes do you see people make when changing careers?
They get overwhelmed by all they need to do to navigate this process. When there are numerous steps to ensure a seamless transition, it is easy to lose sight of the overall goal. It feels like a marathon with no end in sight.
Sometimes, life events get in the way. Who would have ever predicted the extent of the fallout from COVID- 19 and the disruption it has created?
I have also found that smart, successful people are often easily discouraged when they decide to make a career change. When they have rarely experienced rejection, the experience can be paralyzing.
What are the best ways to network and gain experience for a new career?
It is actually relatively easy to network for information about how to make a career shift.
Reach out through LinkedIn, college alumni resources, and friends and family. If you see a person in the field who's quoted, send them an email to introduce yourself and to request a few minutes for their insights on your strategy to make a career change. People are generally willing to spend time with us when we don't ask them to help us get a job. They are flattered to serve as an expert resource.
However, when you ask about a job, that is a conversation killer. We are strangers to them. They have no reason to go above and beyond for us.
When you are crystal clear on exactly what you want to do next and why that career is a logical next step -- and you can convey with passion your intention -- that goes a long way in generating their support and willingness to invest their time in our career development.
What advice would you give someone who is trying to land a job in a new career field? How should they explain their career switch in an interview?
I always tell clients that any change we make must be supported by a logical and thoughtful explanation. I also tell my clients that if we were destined to only do what we start out in at the very beginning of our careers, then no one would ever be able to make a significant change.
Anything else students should know about changing careers?
When you change careers, the process should be viewed as the equivalent of running a marathon. It will be long and challenging. There are points where the finish line will feel almost insurmountable. You need an early warning system to neutralize these feelings so that you can accomplish this very important goal.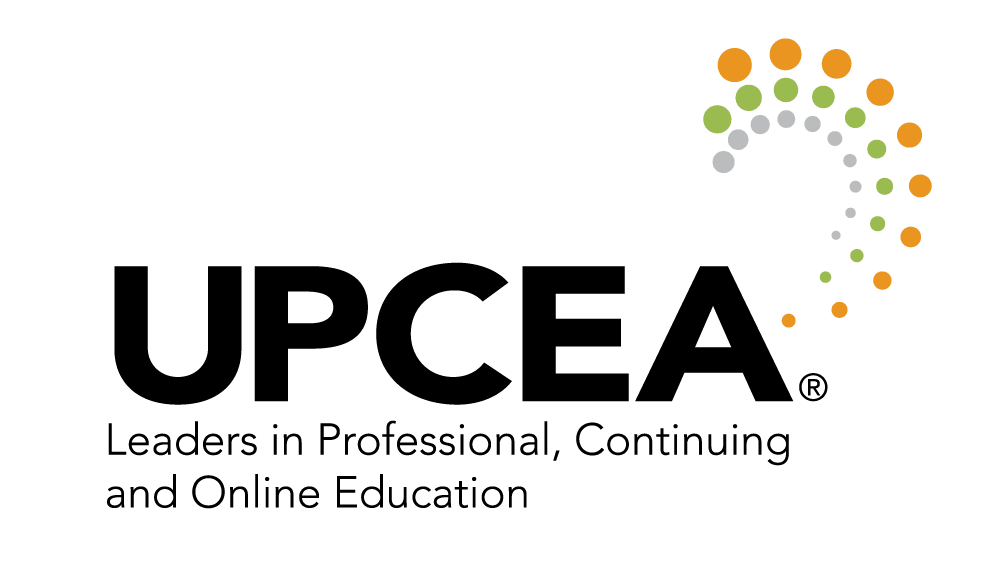 BestColleges is a proud member of UPCEA