Employers That Support DACA and Dreamers
Find employers that support the DACA program, and explore career resources available for Dreamers.
Reviewed by
Susana Muñoz, Ph.D.
Our Review Network
BestColleges is committed to delivering content that is objective and accurate. We have built a network of industry professionals across healthcare and education to review our content and ensure we are providing the best information to our readers.
With their first-hand industry experience, our reviewers provide an extra step in our editing process. These experts:
Suggest changes to inaccurate or misleading information.
Provide specific, corrective feedback.
Identify critical information that writers may have missed.
Our growing Review Network currently consists of professionals in fields like business, nursing, social work, and other subject-specific industries; professionals in higher education areas such as college counseling and financial aid; and anti-bias reviewers.
Reviewers typically work full time in their industry profession and review content for BestColleges as a side project. Our reviewers are members of the Red Ventures Education Freelance Review Network and are paid for their contributions.
Haga clic aquí para leer esta página en español
---
Employers That Support DACA | Career Resources | Frequently Asked Questions
---
People who arrive in the U.S. without documentation face several challenges as they navigate life in the country. Without the ability to obtain a Social Security number or permanent residency card, finding employment can be difficult.
The DREAM Act, which has been introduced in Congress several times since 2001, aims to offer a pathway to citizenship for immigrants without documentation. Unfortunately, the DREAM Act has never passed. Nevertheless, in 2012, President Barack Obama implemented a short-term solution, known as Deferred Action for Childhood Arrivals (DACA).
The DACA program has allowed hundreds of thousands of young people, commonly referred to as "Dreamers," to obtain work permits. Read on to learn about 10 companies that offer support to workers who have obtained work permits under DACA.
Employers That Support DACA
Verizon is one of the three largest mobile service providers in the United States.
---
IBM is a leader in artificial intelligence, cloud computing, and machine learning.
---
GM is an automobile manufacturer making Chevrolet, Buick, GMC, and Cadillac vehicles.
---
Cisco focuses on solving technological business problems and develops and sells hardware, software, and technology solutions.
---
Facebook is one of the largest social media companies in the world. It also owns Instagram and WhatsApp.
---
Amazon started as an online bookseller and now focuses on e-commerce, cloud computing, and digital streaming services.
---
Microsoft is a software company that created the Windows operating system.
---
Known as the most popular search engine on the internet, Google also owns several other services, including FitBit, YouTube, Gmail, Chrome, and Android.
---
Apple is a technology company known for creating the iPhone and MacBook laptops.
---
Adobe creates software for creative professionals. Its products include Photoshop, Illustrator, InDesign, and Premiere Pro.
---
Career Resources for DACA College Graduates
There are many resources that can help Dreamers navigate the DACA renewal process, get help with legal fees, locate scholarships, and land jobs. Check out these five resources for Dreamers who need career help.
TheDream.Us offers legal and educational resources, general guides, and even mobile apps to help Dreamers find programs, scholarships, and local support. Dreamers can find information about renewing their DACA status and getting immigration loans.
NILC answers frequently asked questions about DACA and employment, such as "How do I know when my work permit expires?" Dreamers with questions about their work permits may find this page useful.
This page — hosted by Eastern Washington University's career center — provides suggestions for how students can gain experience to become qualified for the jobs they want. The site provides information for DACA recipients and undocumented workers who want to gain work experience but aren't legally permitted to work.
This Facebook group features job postings for DACA recipients. Members can post requests describing the types of jobs they're looking for and share openings they know of.
This site offers resources to help Dreamers start their own businesses. DACA recipients can find information about entrepreneurship, business plans, worker cooperatives, and financing.
Frequently Asked Questions About Employers That Support Dreamers
What forms do I need to complete to qualify for DACA?
You need to complete Form I-821D to apply for DACA. You also need proof of your identity, proof that you arrived in the U.S. before your 16th birthday, proof of your immigration status, proof that you were in the U.S. on June 15, 2012, proof that you've lived here continuously since June 15, 2007, and proof of your student status. You may also need proof that you were honorably discharged from the U.S. Coast Guard or armed forces, if applicable.
How do employers verify education and work authorization?
Employers can verify an applicant's educational background by contacting the school they attended. To prove you are eligible for employment, you can show the employer your work permit. This ID card has your picture on it, along with your name and other information, such as the date that your work permit expires.
---
Editor's Note: This article contains general information and is not intended to be a substitute for professional advice. Please consult a professional advisor before making decisions about legal issues.
Reviewed by: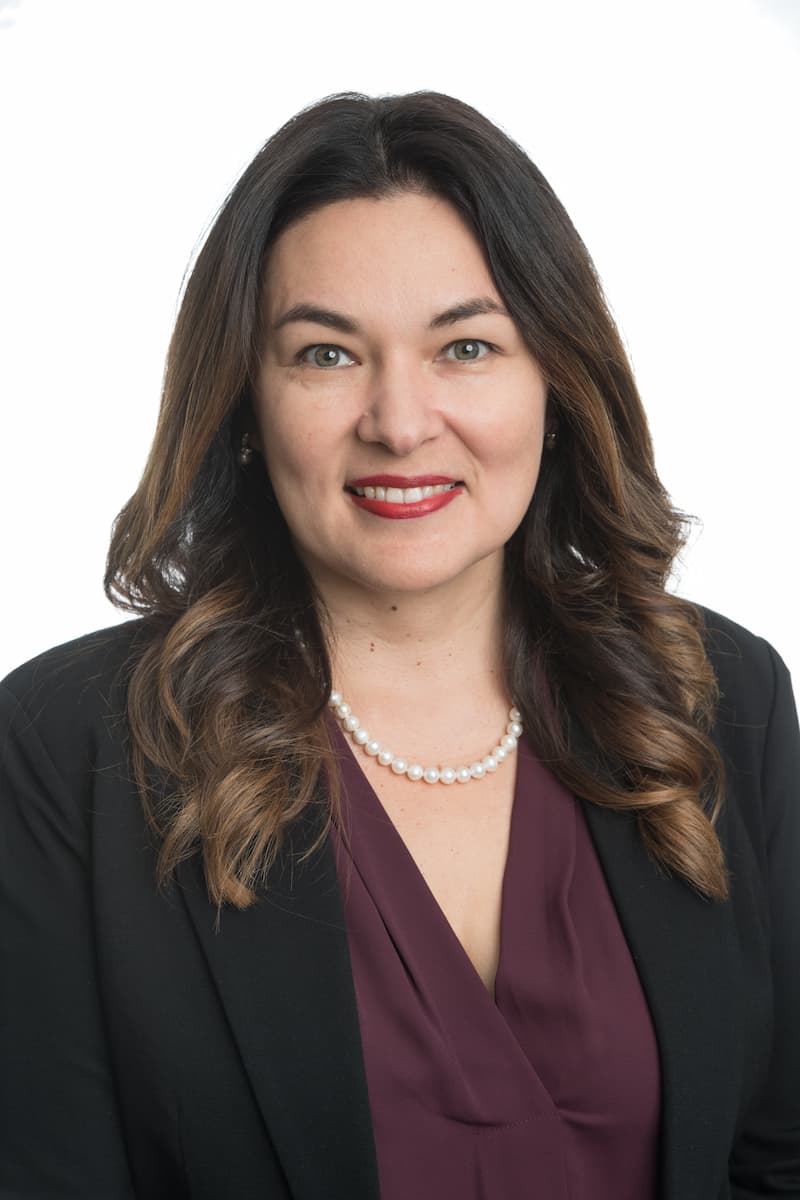 Her scholarly interests center on the experiences of minoritized populations in higher education. Specifically, Dr. Muñoz focuses her research on issues of equity, identity, and campus climate for undocumented Latinx students, while employing perspectives such as legal violence, racist nativism, and Chicana feminist epistemology to identify and dismantle power, oppression, and inequities as experienced by these populations. She utilizes multiple research methods as mechanisms to examine these matters with the ultimate goal of informing immigration policy and higher education practices.
Dr. Muñoz has been honored by the White House Initiative for Educational Excellence for Hispanics for her teaching and research. She was also recognized as a Salzburg Global Fellow and named one of the "top 25 most influential women in higher education" by Diverse Issues in Higher Education magazine. She also brings 13 years of student affairs experience in multicultural affairs, Greek life, diversity and leadership training, TRiO programs, and residence life.
Feature Image: fstop123 / E+ / Getty Images