Guide to the TOEFL iBT® Test
Many schools require international students to take the TOEFL iBT test for admission. Get tips for scoring high on the TOEFL iBT.
International students must complete a lot of tasks as they apply for admission abroad. In addition to submitting transcripts, test scores, and college admission essays, you also need to demonstrate that you can study in English.
More than 11,500 universities and colleges accept the Test of English as a Foreign Language (TOEFL) iBT exam to prove your ability to read, write, speak, and listen to English in class.
BestColleges.com is an advertising-supported site. Featured or trusted partner programs and all school search, finder, or match results are for schools that compensate us. This compensation does not influence our school rankings, resource guides, or other editorially-independent information published on this site.
Ready to Start Your Journey?
Each school sets the scores it accepts from the TOEFL iBT exam. Advance study and preparation can help improve your score. Find out how taking the TOEFL iBT exam can help you attend your preferred college.
What Is the TOEFL iBT® Test?
The TOEFL exam traces its roots to the 1960s when students worldwide began eyeing U.S. undergraduate and graduate programs. Individuals representing businesses, government agencies, and universities formed a council to address English as a foreign language in colleges and universities.
ETS and the College Board partnered to administer the TOEFL starting in 1965, and the Graduate Record Examinations Board joined their effort in 1973. Now the exam is among a handful of extra admission requirements for international students.
The exam began with five sections which were reduced to three in 1976. That format persisted until 2005, when the TOEFL iBT launched, addressing the four critical language skills: reading, listening, speaking, and writing. ETS says 9 out of 10 U.S. universities prefer the TOEFL iBT test to other English proficiency exams.
Thousands of test centers offer the TOEFL iBT test, administered by computer or paper in some areas. When testing centers closed in response to the global pandemic in 2020, ETS developed TOEFL iBT Home Edition, which allows test-takers to take the exam from home instead of at a testing center. This test uses an online proctor, and you must meet specific equipment and environment standards.
Why Should I Take the TOEFL iBT® Test?
Taking the TOEFL iBT exam isn't just a requirement for many colleges and universities. It's also an essential tool in pinpointing English skills you need to improve before class starts.
The test mimics standard academic procedures, like reading a passage and answering questions or responding to a professor's lecture. Students must use reading, writing, listening, and speaking skills to communicate effectively in the classroom.
Thousands of universities and colleges accept TOEFL iBT test scores. And your scores remain valid for two years after taking the test. Some countries require proof of language proficiency as part of your student visa application. The TOEFL iBT exam fulfills that requirement.
How Is the TOEFL iBT® Test Formatted?
The TOEFL iBT exam includes sections on reading, listening, speaking, and writing English. Allow at least three and a half hours to complete the exam. This includes a short break about halfway through. Test sections may include 30 to 40 questions or ask test takers to complete 2-4 tasks.
The reading portion uses excerpts from college-level textbooks. You read the passages and answer questions about the content. In the listening portion, students answer questions after listening to lectures and conversations. You can take notes while listening to the audio.
The speaking section requires recording your response to real-life situations. The writing tasks include responding to a short lecture or reading passage and completing an essay on a specific topic.
How Is the TOEFL iBT® Test Scored?
Each section of the TOEFL iBT exam offers up to 30 points to combine for a total score of 0-120. A computer scores answers on the reading and listening portions. ETS uses a combination of artificial intelligence and trained scorers to evaluate responses on the speaking and writing portions.
For the speaking and writing portions, scorers look at language use, word choice, and grammar, as well as topic development and well-organized ideas.
Test takers achieved an average score of 88 across the four sections in 2021. Some schools set a minimum TOEFL iBT score for admissions, while others do not. Many schools consider test scores as just one part of a more holistic review of applicants. You can retake the test after three days.
How Do I Register for the TOEFL?
ETS offers the TOEFL iBT test at testing centers or through its TOEFL iBT At-Home Testing program. ETS recommends scheduling your test for 2-3 months before your admissions deadline, with registration available online. Testing fees vary by location but range from $190 in India to $335 in Switzerland.
High school seniors in the U.S. may apply for fee reductions if they meet guidelines for financial need. This fee reduction waives about 50% of the cost.
Home testers must use a computer that meets technical specifications and only one monitor. You need a speaker, microphone, and a camera. A proctor oversees the test through the internet. You must have a room that provides privacy during the exam.
How Can I Prepare for the TOEFL iBT® Test?
TOEFL iBT® Test Study Tips
Start Preparing Early
Start preparing for the TOEFL iBT exam at least two months before your test date. Understanding the test format can help overcome test anxiety. Make use of practice tests to identify skills you need to improve. Set up your home study area to provide for minimal distraction. Think about study essentials you may need, like earbuds or a comfortable desk chair. Create a study schedule to help you stay on track with your goals.
---
Read in English
Practice reading a variety of topics, both academic and non-academic. Reading can build your vocabulary and your grammar skills. Learn to identify informational text and opinion or commentary. Look closely at how writers present their ideas and organize the information.
---
Listen to English Each Day
Seek out podcasts or newscasts where you can listen to English speakers. Take notes on important points. Pay attention to expressions, phrases, and intonation. If you watch videos, consider the body language of speakers, as well.
---
Practice Speaking
Seek out other English language learners and practice speaking together. These may be other students, family members, or friends. Read aloud to practice pronunciation. You may find it helpful to record your conversations to study later. Practice speaking regularly.
---
Practice Writing
After listening to a lecture or reading an article, write summaries of the content. Practice grammar rules and organize your thoughts on a topic. As you practice, try writing longer sentences, focusing on your word choice and sentence formation. Create outlines of articles you've read.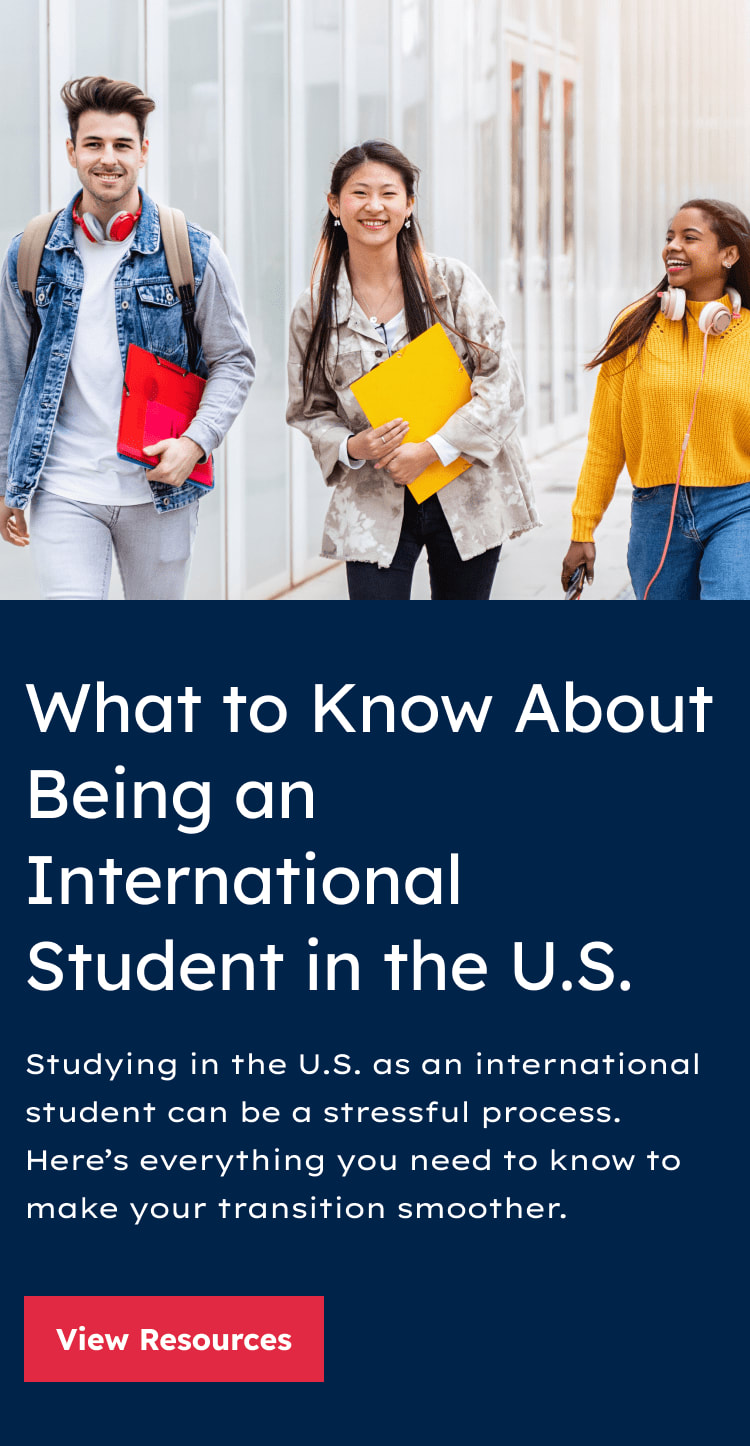 Best TOEFL Test Prep Resources
ETS and edX offer a free online course to help students prepare for the exam. The self-paced program requires about six weeks to complete, with a 2-4 hour time commitment each week. Online sessions include improving English skills, navigating the test format, managing time, and studying tips. All participants can post to forums to discuss the course materials. A paid version includes graded assignments and exams.
ETS offers free practice tests online. The test includes past test questions from all four sections. You can review the correct answers from the reading and listening sections, read sample writing responses, and listen to speaking responses. You can also download a paper edition practice test. While the practice tests do not include the audio for some sections, it does include transcripts.
Test maker ETS offers bundles of test preparation materials, including books and online practice tests. These guides include multiple full-length practice tests, scoring criteria, and test-taking tips. Choose from eBook or paperback editions.
Test preparation company Kaplan offers this study guide with four full-length practice tests. In addition to the printed book, the guide also offers 95 minutes of audio and complete transcripts online. Twelve video lessons offer test-taking strategies for each exam section, with focused practice exercises. You can take practice tests online through your mobile device.
Developed by ETS, this app offers round-the-clock access to skills practice and sample questions from all four sections of the TOEFL iBT test. The app provides free access to sample questions before purchase. Buyers get access to progress reports and test tips through their Apple or Android device.
Frequently Asked Questions About the TOEFL iBT® Test
Is the TOEFL test hard?
The TOEFL iBT exam measures your ability to communicate in English. The exam tests reading, listening, speaking, and writing skills, with a focus on academic settings. It's a lengthy exam requiring more than three hours to complete. The test requires reading or listening to content in English and answering questions or responding to prompts verbally or in writing. The exam measures vocabulary, grammar, and the ability to comprehend the English language.
Can I take the TOEFL test online?
Yes, ETS offers a TOEFL iBT At-Home testing option. Using your computer and an online proctor, you can complete the three-hour exam online. You must meet specific requirements for computer equipment and testing environment. For example, you need a room that provides privacy from others in the household and a computer with a speaker, microphone, and camera. The online test requires using a laptop or desktop computer. This version of the test does not permit the use of tablets or mobile devices. Make sure to test your equipment before the test date, or you risk not being allowed to complete the test and forfeiting your test fee.
How much does it cost to take the TOEFL test?
The cost of the TOEFL iBT exam varies by country. In the United States, test takers pay $255. The price can vary from $195 in India to $360 in Switzerland. You may incur additional fees for late registration, rescheduling, or additional score requests. High school seniors in the U.S. may apply for fee reductions if they meet guidelines for financial need. This fee reduction waives about 50% of the cost.
What TOEFL score do I need?
Schools determine TOEFL iBT score requirements. Some schools may set a minimum required score for admission. Other schools may accept any score and consider TOEFL iBT scores in addition to other application materials, like admissions exams, prior academic experience, or interviews. You can use a variety of test prep resources to prepare for the TOEFL iBT exam. These include practice tests, test prep services, and online webinars. ETS offers a variety of free and paid resources to help prepare for the exam.