What to Know About Workforce Development
Workforce development programs serve a diverse population. Learn where to find these programs and how you can increase your marketability through certification.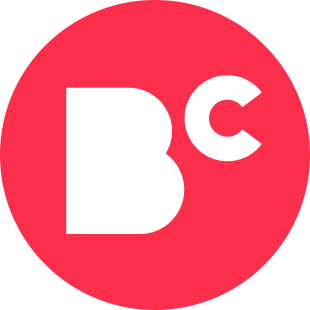 By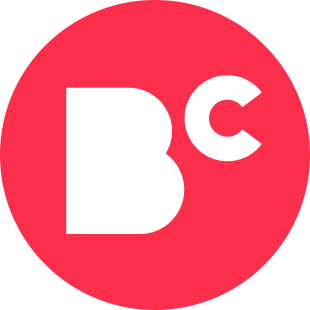 Staff Writers
Writer
The staff writers for BestColleges collaborate to deliver unique, student-driven content on topics such as career development, college life, and college planning....
Updated on May 24, 2023
Edited by
Kelly Thomas
Editor
Kelly Thomas is an editor with BestColleges and specializes in alternative education. She covers topics like coding bootcamps and the tech industry, as well as skilled trades and certifications. She holds a BA in political science from the University...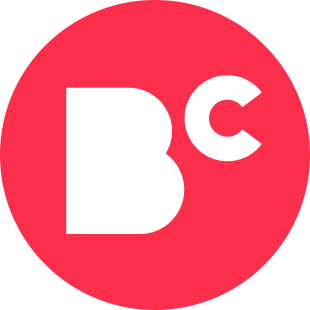 By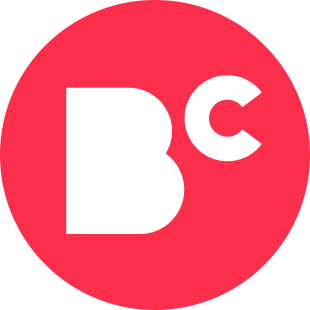 Staff Writers
Writer
The staff writers for BestColleges collaborate to deliver unique, student-driven content on topics such as career development, college life, and college planning....
Edited by
Kelly Thomas
Editor
Kelly Thomas is an editor with BestColleges and specializes in alternative education. She covers topics like coding bootcamps and the tech industry, as well as skilled trades and certifications. She holds a BA in political science from the University...
www.bestcolleges.com is an advertising-supported site. Featured or trusted partner programs and all school search, finder, or match results are for schools that compensate us. This compensation does not influence our school rankings, resource guides, or other editorially-independent information published on this site.
Turn Your Dreams Into Reality
Take our quiz and we'll do the homework for you! Compare your school matches and apply to your top choice today.
---
On-the-job training is no longer offered by many employers.
Workforce development programs fill the training void.
Enrollees can earn a variety of certifications through workforce development programs.
Students can complete workforce development programs through various pathways.
---
The job market has dramatically shifted since the 2008 recession. During the economic downturn, qualified workers were left scrambling to compete for a limited number of jobs. Although the market has improved, competition for high-paying positions is still fierce. Many employers are reluctant to provide on-the-job training to new hires and may even expect them to arrive with highly specific skillsets and experience already under their belts.
HR departments often pass on applicants unless they provide proof that they possess certain skills. This means getting your foot in the door isn't quite as simple as it used to be. As a result, intelligent, capable workers of all backgrounds and education levels are often put in a difficult position if they're looking to start or change careers.
What Is Workforce Development?
This is where workforce development programs come in. These programs exist to provide workers with the skills they need to get jobs in a variety of sectors. Workforce development programs teach professionals how to transition between industries and get promoted. They provide employment opportunities that include on-the-job training and grant prestigious technical certifications that make applicants stand out to HR departments.
Who Can Benefit From Workforce Development Programs?
Current Professionals
Current professionals looking to advance or change careers can enroll in workforce development programs to learn skills that give them an edge when applying for jobs or promotions. If you feel "stuck" in your current position, this sort of program can give you the momentum you need to move up the ladder. Professionals who invest time in workforce development programs often increase their value in the workforce and are more satisfied with their jobs. Getting ahead is easier with the help of the right workforce development program.
Recently Unemployed
Workers who were recently laid off or who are unemployed for other reasons can benefit greatly from these types of programs. The old adage about it being easier to land a job when you have one is often true, but having the right experience and knowledge can make all the difference. This is especially true if you have highly sought-after technical skills and the certifications to prove it. With workforce development programs, you can create new opportunities for yourself and ultimately move your career in exciting directions.
Filling any gaps in your work history with a workforce development program can also help you impress potential employers. Commitment to your career during challenging times shows you have the type of work ethic and dedication many employers are seeking.
Veterans
Veterans can jumpstart their civilian careers with the help of workforce development programs. The technical abilities learned during your time in the military can be further developed in the right programs and can make you even more marketable when job hunting. Your local VA office can refer you to workforce development programs in your area. There are many programs that specifically target veterans and grants and scholarship opportunities that can be applied to a number of programs at colleges and technical schools.
Veterans are also eligible to use their GI Bill benefits to help pay for a number of qualifying programs. You can speak with the staff at your local VA office to learn more about qualifying programs.
High School Diploma Holders
Workforce development programs can also open doors for higher paying positions for high school diploma holders. Currently, there are a number of jobs that don't require college degrees but do require specialized knowledge and certifications. Workforce development programs can help you learn the right skills and earn the right credentials to become a skilled technician in any number of fields.
Certifications Available Through Workforce Development
The list of certifications available through workforce development programs is practically endless. Below are some of the major certifications that can be earned upon completion of a program:
Business Analyst Certification
Business Manager Certification
Financial Analyst Certification
ESL Certification
Alternative Teacher Certification
Reading Recovery Certification
Technician Certification
Energy Manager Certification
Sustainable Development Professional Certification
Carbon & GHG Reduction Manager Certification
Water Efficiency Professional Certification
Billing and Coding Certification
Vocational Nurse Certification
Pharmacy Technician Certification
Veterinary Technician Certification
Culinary Arts Certification
Bartender Certification
Sommelier Certification
Information Systems and Cybersecurity Certification
Software Applications Development Certification
Paralegal Certification
Legal Assistant Certification
Legal Secretary Certification
Supply Chain Professional Certification
Production and Inventory Management Certification
Automation Professional Certification
Welder Certification
Transportation Professional Certification
Transportation Planner Certification
Transportation and Logistics Certification
Cargo Security Professional Certification
Safety Supervisor Certification
Pathways to Workforce Development
Employer Sponsored
Some employers offer partial or full tuition reimbursement for relevant workforce development programs. Companies that offer tuition reimbursement often view it as a way to retain valuable employees and enhance their value to the organization. If you are currently employed, ask your supervisor and your HR department if reimbursement is available to help you finance some or all of the educational expenses associated with a particular workforce development program.
Additionally, some employers offer onsite apprenticeship programs that give employees the opportunity to work and learn during a trial period before they start working full-time. Apprenticeship workforce development programs are available in a variety of fields, including the plumbing, welding and automotive industries.
Federal Programs
The federal government facilitates and provides funding to a number of different workforce development programs. Two examples of prominent federal programs include:
Job Corps - Job Corps provides free education and job training programs to young people who are considered low-income. In particular, they focus on providing training for careers in the following industries: construction, manufacturing, automotive repair, machine repair, homeland security, finance and business, healthcare, renewable resources and transportation.
Veteran Hiring Programs - The government provides funding and grants to companies that provide workforce development to veterans. If you're a veteran, you can explore and find applicable federally funded programs at the link above and at your local VA office.
State Programs
All 50 states offer free workforce development programs through their individual departments of labor. These programs give you access to certification courses, job counseling and more. As a part of their job counseling services, they can recommend specific programs to advance your career based on your interests and expertise. The federal government is required to provide funding for workforce development. So, no matter where you live, there will be workforce development options available through the state's department of labor.
All state labor offices can be accessed through the U.S. Department of Labor website.
Local Programs
Workforce development programs funded by the city, region or specialized non-profits can often be found locally. For example, in Seattle, the city offers workforce development through their Pathways to Careers. Additionally, non-profits in Seattle like Seattle Jobs Initiative also focus on workforce development. Local programs most often serve low-income and at-risk populations.
It's a great idea to look up relevant programs in your area and explore those that fit your needs. If you believe you qualify for a program offered by a local non-profit, now is the perfect time to find out how to enroll.
You can access information on Workforce Innovation and Opportunity Act service providers through CareerOneStop.org.
Colleges and Technical Schools
Technical schools and community colleges offer some of the most advanced workforce development programs designed to help advance your career. Their offerings include certificate programs, extension programs, evening degree programs, professional certification programs, apprenticeship programs and more. Some amount of tuition is required at colleges and technical schools, but costs vary and scholarships are sometimes available.
Independent Study
Self-starters can dive into workforce development through independent study. There are many resources online to help you learn new skills relevant to your career. Massive Open Online Courses (MOOCs) are a great, free option if you want to take classes from major universities that provide you with knowledge about subjects like computer programming and accounting. Check out MIT OpenCourseWare, edX and Coursera if you're interested in exploring your options from MOOCs.
Some other options for independent study include tutorials found online or in textbooks. There are countless books devoted to just about every technical skill worth learning. You can explore your options at your local library or bookstore. With more flexibility, online schools are often considered as well.
Frequently Asked Questions About Workforce Development
What is the goal of workforce development?
Workforce development serves to fill the void left by a lack of on-the-job training programs. A large crossection of the American workforce could benefit from growing their skills, in either their current field of choice or when transitioning into a new industry. Certifications earned through workforce development programs can help facilitate a promotion or land a new job.
How is a workforce development plan different from a training plan?
Workforce development programs focus on how enrollees can grow and develop their skill set over a long period of time. Training programs generally teach skills that are relevant to a specific job within a business, but do not contribute to an employee's growth outside of their current position.
What certifications are in demand?
Workforce development programs offer a variety of opportunities to earn certifications. Some certifications are more in demand than others, making them more likely to help workers earn a new job or secure a promotion. Certifications in project management, supply chain management, human resources, and information security may be especially desirable.
GI Bill® is a registered trademark of the U.S. Department of Veterans Affairs (VA). More information about education benefits offered by VA is available at the official U.S. government website at https://www.benefits.va.gov/gibill/.
---
Feature Image: Ezra Bailey / Stone / Getty Images