The Best Online Bachelor's in Sustainability Programs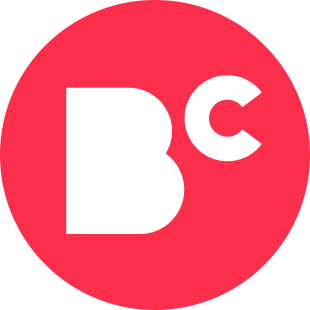 By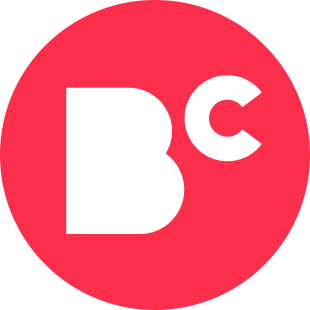 Staff Writers
Writer
The staff writers for BestColleges collaborate to deliver unique, student-driven content on topics such as career development, college life, and college planning....
Updated on September 21, 2023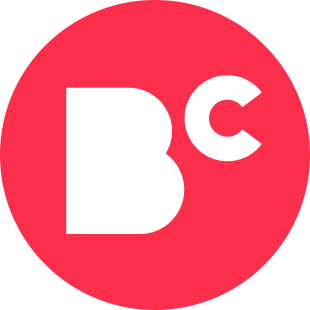 By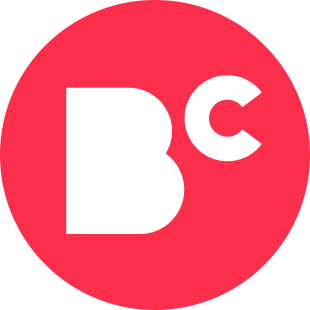 Staff Writers
Writer
The staff writers for BestColleges collaborate to deliver unique, student-driven content on topics such as career development, college life, and college planning....
Updated on September 21, 2023
www.bestcolleges.com is an advertising-supported site. Featured or trusted partner programs and all school search, finder, or match results are for schools that compensate us. This compensation does not influence our school rankings, resource guides, or other editorially-independent information published on this site.
Turn Your Dreams Into Reality
Take our quiz and we'll do the homework for you! Compare your school matches and apply to your top choice today.
The field of sustainability spans many industries, including business, engineering, science, and government policy. Whatever your career interest, they are likely considering how to make their field more sustainable. A sustainability degree online prepares you to improve processes that help the environment and society, while also teaching you economics, analysis, problem-solving, and how to apply classroom knowledge to real-world scenarios. Accordingly, careers in sustainability are projected to grow at above-average rates over the next decade.
The Bureau of Labor Statistics projects employment of environmental scientists and specialists to grow 11%, and employment of environmental engineers to grow 12%. If you're interested in careers that improve environmental quality, check out our guide to bachelor's degrees in this dynamic field.
Related Programs That Might Interest You
Learn about start dates, transferring credits, availability of financial aid, and more by contacting the universities below.
Best Accredited Online Bachelor's in Sustainability Programs
Best Online Bachelor's in Sustainability Programs
Bachelor's in Sustainability Program Admissions
As part of an application packet, universities typically ask students to fill out an online application and submit standardized test scores, letters of recommendation, and high school transcripts. Applicants may also need to furnish a personal statement, explaining how their goals, interests, and general worldview align with a school's mission. Learners who want to pursue an online sustainability degree may also need to demonstrate that they possess the drive and discipline needed to complete self-motivated coursework.
Due to its many moving parts and deadlines, the college admissions process can feel fairly daunting. To make this process more manageable -- and less costly -- students should narrow down their list of prospective schools to around five. These programs should each match a student's academic and career goals.
Prerequisites
Minimum GPA:

GPA requirements differ by school, but applicants typically need to hold a GPA of at least 2.0; however, competitive institutions may ask for a minimum 3.0 GPA. Some schools allow students to offset unsatisfactory grades with exceptional test scores.
Admission Materials
Application:

Candidates submit an application form, which includes general information such as their legal name, address, academic history, and college goals. Over 700 undergraduate institutions use the Common Application, which allows students to apply to multiple programs at the same time.

Transcripts:

Colleges require students to submit their high school transcripts. Transfer and returning students must also submit transcripts related to prior college-level work. Students can request these documents from their school's student services or registrar's office, and they may need to pay a small fee.

Letters of Recommendation:

Undergraduate candidates should secure two or three recommendation letters, written by teachers and mentors who can describe a student's academic achievements and personal qualities. Some universities specify who may write these letters.

Test Scores:

While colleges and universities increasingly disregard standardized testing, many schools still ask for ACT or SAT scores. Minimum requirements vary by individual institution. Students should give themselves ample time to prepare for and take these tests, keeping in mind that it takes about a month after the testing day for schools to receive official scores.

Application Fee:

Candidates can expect to pay around $50 for each college application. However, students who demonstrate financial need can contact prospective schools about fee waivers. The Common Application also provides financial assistance.
What Else Can I Expect From a Bachelor's in Sustainability Program?
Colleges and universities usually offer sustainability as a concentration within environmental studies or environmental science programs. However, standalone sustainability programs also exist and come with their own concentrations. For example, students can focus on sustainable urban development, farming, and renewable energy, or they can help companies and organizations enact green business practices by pursuing a sustainability management concentration. Students can also pursue options in education, law, and the natural sciences.
Concentrations Offered for a Bachelor's Degree in Sustainability

| Concentration | Description | Careers |
| --- | --- | --- |
| Urban Sustainability | The influx of people into cities leads to intense resource consumption and scarcity. An urban sustainability concentration trains participants to analyze the physical and sociological dimensions of sustainable communities. | Urban planner, food resource developer, transportation coordinator |
| Sustainability Management | A precursor to the green MBA, this concentration teaches students to assess the systematic roles sustainability plays in company functions. Learners apply research, policy, and measurement tools to help organizations succeed without causing environmental harm. Sustainability management prepares graduates for careers as project leaders, marketers, and communication professionals. | Business operations associate, industrial production coordinator, environmental lawyer |
| Alternative Energy | This interdisciplinary concentration combines environmental public policy with energy system science. Students learn about the history of renewable energy in the U.S. and current government and private sector initiatives. Coursework also includes engineering topics like vector calculus and thermodynamics. Participants prepare to work with policy makers, NGOs, and power companies. | Urban planner, environmental engineering technician, wind energy specialist |
| Environmental Education | Environmental educators work to increase awareness regarding natural resource and climate challenges. This concentration trains students to become skilled communicators and activists who can use media-based advocacy and interpersonal teaching to foster sustainability commitments in others. Students also develop program planning skills, enabling them to lead teams and coordinate volunteers. | Conservation scientist, outreach coordinator, environmental journalist |
| Ecological Systems | This natural science concentration emphasizes the geological and biological structures of living creatures and communities. Through theoretical analysis and practical research training, students learn to examine specific ecologies, including forest, rangeland, and wetland riparian environments. Learners also develop the ability to collect ecological data using GIS and remote-sensing technologies. | Environmental scientist, conservation scientist, agricultural engineer |
How Long Does It Take to Get a Bachelor's in Sustainability?
Conventional undergraduate sustainability degrees require students to complete four years of study and finish at least 120 semester credits. To expedite graduation, students can take full course loads every term, including during optional winter and/or summer terms. Certain schools offer accelerated degree plans or degree-completion programs; these intensive tracks allow especially motivated students and learners with relevant work experience and/or previous college-level credit to earn their bachelor's in less time.
Students may also look into combination programs, which let them earn a bachelor's and a master's in five years. This type of joint degree track can benefit students who hold career goals that necessitate graduate credentials, such as research scientists, postsecondary instructors, and program directors. Students who need to juggle school, work, and family responsibilities can opt to enroll part time. However, part-time enrollment leads to fewer financial aid opportunities and can lead to a higher per-credit tuition rate. Degree candidates at some schools can also hasten program completion by applying for credit based on previous life experiences, such as military training, work experience, and professional training.
What Will I Learn in an Online Bachelor's in Sustainability?
An online bachelor's degree in sustainability is usually 120 credits of coursework, which involves a combination of general education and major courses. While programs differ, students often complete courses in economics, ecology, and math before moving into courses focused on sustainability. Students in these courses analyze problems through the lens of a triple bottom line: strong profits, a strong environment, and strong communities.
Environmental Science: Often one of the first courses required in a sustainability program, this course tackles several core subjects like basic ecological ideas, and how humans affect the environment. The curriculum explores how sustainable practices offset human impact on the environment. This course is relevant to all practitioners, from engineers to consultants.
Systems Thinking: Sustainability graduates are often in demand because of their grasp of systems thinking. In other words, they understand the links and interactions that comprise systems. In these online sustainability online degree programs, students use systems thinking to analyze problems and apply sustainability practices to business and scientific issues.
Economics of Sustainability: Students complete basic economics or algebra courses before moving into the economics of sustainability, which covers macroeconomics, microeconomics, and the application of these principles to environmental goods and services. Contemporary economic issues are also analyzed using systems thinking. This course is essential for sustainability managers and consultants to show the economic benefits of incorporating sustainability.
Environmental Policy: This course explores the history, role of government, and influencers of environmental policy. Students also learn about the issues facing sustainable policy initiatives and the processes to implement those new initiatives.
Sustainability Capstone: Often completed in the final year or semester of the program, the sustainability capstone is an opportunity for students to apply what they have learned to a real-world scenarios, often by working directly with an organization to help them solve a sustainability problem. This course is particularly useful for future consultants and managers with similar duties in their careers.
Accreditation for Online Bachelor's in Sustainability Degrees
It is important that students ensure any college or university they attend is accredited, including those offering online programs. The Department of Education (ED) recognizes seven regional accrediting agencies, and these agencies ensure that colleges meet certain standards. The ED also recognizes national accrediting agencies, and these generally oversee career schools, training colleges, and other specialized institutions across the country. While nationally accredited schools may be less expensive, it is usually easier to transfer credits earned at a regionally-accredited college. Graduate programs often require students to have earned a bachelor's degree at a regionally-accredited institution, as well.
In addition to the ED, the Council for Higher Education Accreditation (CHEA) also recognizes accrediting agencies. The ED and CHEA monitor accrediting agencies to prevent anyone from declaring themselves an accrediting agency. If a college is not accredited by a recognized regional or national accrediting agency, they cannot offer federally-funded aid to students. Even though it is not required, many accrediting agencies also apply for CHEA evaluation. The EDs website provides a list of accredited colleges and universities, and students should ensure their prospective institution is listed.
Career Opportunities for Bachelor's in Sustainability Graduates
With an increased interest in sustainability across industries, graduates with sustainability online bachelor's degrees are prepared for careers related to the environment, engineering, or business. Businesses are increasingly interested in their social responsibility -- and the improved profits that sustainability can bring -- leading them to work with consultants and managers that specialize in sustainability. Some companies even appoint top executives who are singularly focused on a corporate sustainability strategy. A degree in sustainability can also lead to influencing public policy, designing solar energy systems, and improving public health.
Bachelor's in Sustainability Salary
Almost all positions in sustainability require a bachelor's degree. The number of jobs in this field is constantly growing; the Bureau of Labor Statistics estimates that the employment of environmental engineers is expected to grow 12% over the next decade. While salaries vary, almost all are above the Bureau of Labor Statistics May 2016 median wage for all occupations of $37,040 per year.
Financing Your Online Bachelor's in Sustainability Program
How Much Is a Bachelor's in Sustainability?
Earning a bachelor's degree paves the way for many exciting and lucrative careers. However, a college education requires a substantial investment of time and money. For the 2017-2018 academic year, College Board reported that undergraduate students paid an average of almost $10,000 each year in tuition at in-state public schools and more than $25,000 if they enrolled at an out-of-state public institution. Private universities charged even more, with an average yearly tuition of almost $35,000. Additionally, online sustainability bachelor's degrees typically provide relatively low tuition rates. For example, Prescott College in Arizona, the University of Wisconsin-Stout, and Oregon State University each boast relatively low rates and charge online students the same tuition, regardless of their state of residency.
Beyond tuition, students should also budget for everyday living expenses. Those who plan to move for school can calculate and compare these costs through websites like PayScale. Sustainability degree candidates may also want to factor in costs related to attending conferences, engaging in field training, and earning industry certification and licensure.
To help offset expenses, all students should apply for financial aid, including institutional need- and merit-based awards. Many schools host scholarships specifically for online learners and offer significant discounts to active military members and veterans. Eligible students should also see what federal funding they qualify for by completing the Free Application for Federal Student Aid (FAFSA). The Office of Federal Student Aid also helps students create efficient loan repayment plans. Learners can find external scholarships and grants through local and national associations, such as the Brower Youth Awards funded by the Earth Island Institute. Low-income students can also access support and guidance from organizations like College Possible and the National College Access Network.
Approximately two-thirds of today's college students rely on loans to fund their education, but there are plenty of overlooked financing options you can use to reduce your overall student debt.
Completing the Free Application for Federal Student Aid (FAFSA) is a crucial first step for any student with financial needs. Our FAFSA guide features a step-by-step rundown on the process and answers to several frequently asked questions.
Financial aid for online learning is equivalent to what you'll find for campus-based learning, but that hasn't always been the case. Learn about the changes that have taken place, as well as the different funding opportunities available to online students.
Online college programs can be a flexible, affordable option for single parents who are interested in earning a degree and securing their family's financial future. We've compiled a list of scholarships, grants, and other financial aid options geared toward single moms and dads.
Millions of dollars in free money is available to U.S. military personnel, but much of it goes unused. Learn more about grants, scholarships, and other financial aid opportunities available to veterans, active-duty service members, and reservists.
Resources for Sustainability Students
ACSP connects students, advocates, and practitioners through educational training and collaboration. The association also operates a network of member colleges and universities through its Creation Care Covenant.
SWEP enhances the careers of female sustainability professionals through regional networking events, job postings, and leadership training. The society also provides funding opportunities, including academic scholarships and achievement awards.
Through community education and organization, YPARD promotes a sustainable and affordable food culture for all people. Students can access local meetings, national conferences, and a mentorship program. YPARD also provides job opportunities and project funding.
A nonprofit research organization, WRI works in over 60 countries to collect data and advance environmental policy. Sustainability students can access information and articles related to climate, energy, and food. The institute also provides international volunteer and career opportunities.
FSD helps communities in Asia, Africa, and Latin America achieve goals through asset-based development and intercultural volunteerism. Students can take advantage of internships, research opportunities, and group service trips.
Professional Organizations in Sustainability
To cultivate a long and fulfilling career, students, recent graduates, and seasoned professionals should consider joining professional organizations. After paying a membership fee, individuals can gain access to on-demand training, webinars, certification programs, and leadership conferences. Many professional organizations also offer financial assistance.
ISSP supports over 1,000 members by hosting educational programming in the form of live training events, webinars, and self-study courses. Members connect through local chapters and regional learning networks. ISSP also operates certification programs and a career center.
A multidisciplinary organization, NAEP provides ethical and practical standards for sustainability professions. Membership provides access to annual conferences, webinars, and research-based publications. The association also assists members by offering funding, career development opportunities, and job postings.
AAEES promotes leadership and professional excellence in the sustainability field. In addition to an online library, members can access lecture series, award competitions, and job listings. The academy also provides student-specific resources.
Boasting over 4,000 members worldwide, SCB advances sustainability research, policy, and education. Members benefit from local meetings and topical working groups. They can also access education resources, fellowships, and service awards.
A major professional organization for urban planners, APA advocates for its members at all levels of government. The association oversees certification programs, networking events, mentorship programs, and a knowledge center. Members can also access career guidance and scholarship opportunities.