Best Online Master's in Environmental Management Programs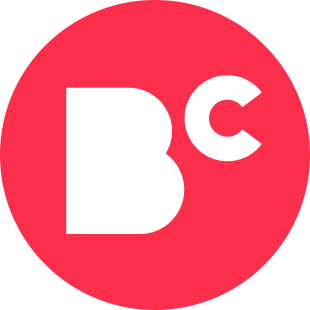 By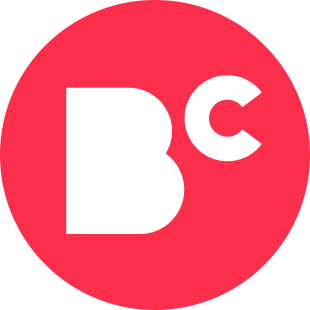 Staff Writers
Writer
The staff writers for BestColleges collaborate to deliver unique, student-driven content on topics such as career development, college life, and college planning....
Updated on September 28, 2023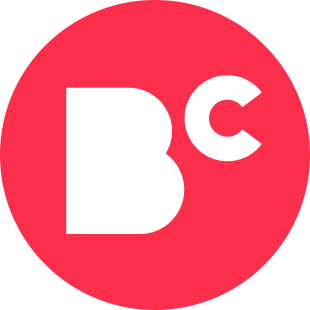 By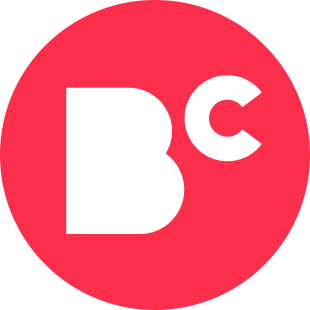 Staff Writers
Writer
The staff writers for BestColleges collaborate to deliver unique, student-driven content on topics such as career development, college life, and college planning....
Updated on September 28, 2023
www.bestcolleges.com is an advertising-supported site. Featured or trusted partner programs and all school search, finder, or match results are for schools that compensate us. This compensation does not influence our school rankings, resource guides, or other editorially-independent information published on this site.
Turn Your Dreams Into Reality
Take our quiz and we'll do the homework for you! Compare your school matches and apply to your top choice today.
An online master's in environmental management degree prepares graduates for high-level management positions within industrial, commercial, governmental, and military organizations. Students learn to craft solutions to local and global environmental challenges, such as pollution prevention and waste management, while gaining the confidence to lead.
According to the Bureau of Labor Statistics, environmental scientists and specialists will see a job growth of 11% over the next seven years, which makes this the ideal time to begin a career in environmental management.
What are the Best Master's in Environmental Management Programs? Here are our top 10:
| Rank | School | Location |
| --- | --- | --- |
| 1 | University of Florida | Gainesville, FL |
| 2 | Duke University | Durham, NC |
| 3 | University of Denver | Denver, CO |
| 4 | Texas A&M University | College Station, TX |
| 5 | Virginia Polytechnic Institute and State University | Blacksburg, VA |
| 6 | University of Houston-Clear Lake | Houston, TX |
| 7 | Colorado State University | Fort Collins, CO |
| 8 | University of Connecticut | Storrs, CT |
| 9 | University of Illinois Springfield | Springfield, IL |
| 10 | Texas Tech University/td> | Lubbock, TX |
Related Programs That Might Interest You
Learn about start dates, transferring credits, availability of financial aid, and more by contacting the universities below.
Best Accredited Online Master's in Environmental Management Programs
Best Online Master's in Environmental Management Programs
What Else Can I Expect From an Online Master's in Environmental Management Program?
Some environmental management graduate programs are self-directed with asynchronous classes; students watch recorded videos and lectures on their own time. Other programs implement cohort-based or instructor-guided options, with synchronous classes that include real-time web conferencing.
Curriculum For an Online Master's Degree in Environmental Management
Environmental management master's degree online programs offer varying curricula, but a few courses most programs require are listed below.
Environmental law and policy: By providing legislative, executive, and judicial perspectives, this course examines the development, implementation, and enforcement of leading environmental and energy law and policy. Students discuss the historical and modern impact of U.S. federal, state, and local governments on the environment.
Economics of environmental management: This course applies natural resource economics to understand and address environmental challenges, such as climate change, global warming, and biodiversity conservation. Students explore cost-benefit and microeconomic analyses, as well as economic incentives as applied to environmental management.
Water resources management: This course examines modern water resource planning, distribution, management, and policy-making at local and global levels. Students explore challenges associated with quality, quantity, and governance of water resources, and discuss aquatic ecosystems, flooding, water scarcity, health, climate change, energy, and new technologies.
Ecosystem science: Coursework examines ecological patterns and processes, biodiversity, food web interactions, temporal and spatial boundaries, species-area relationships, and whole-system metabolism. Students learn to develop ecosystem management plans to manage and conserve species, populations, communities, and people.

Concentrations Offered for a Master's Degree in Environmental Management

| Concentration | Description | Careers |
| --- | --- | --- |
| Business and the Environment | Students in this concentration merge business knowledge with innovative, environmentally sound solutions to industry challenges involving pollution and resource consumption. | Environmental consultant for businesses |
| Ecosystems and Land Conservation and Management | In this concentration, students explore socio-ecological systems, including resource allocation in urban and rural landscapes. These classes emphasize biodiversity conservation and sustainable land use. | Agent for U.S. Fish and Wildlife Service; environmental conservationist |
| Energy and the Environment | Students in this concentration focus on the environmental consequences of traditional and emerging alternative energy sources. They learn to address the challenges of energy generation and distribution and how to influence global energy policy. | Private sector energy companies or renewable energy start-ups |
| Environmental Policy | Students examine industry and global policies that affect the use and allocation of natural resources. They learn to balance competing interests and accommodate various objectives to come up with ecologically sustainable environmental management strategies. | Environmental policy advocate for government agencies or private organizations |
| Water Resource Science and Management | In this concentration, students learn about water scarcity and water pollution. They investigate the effects of human activity and climate change on water supply and quality and develop the expertise necessary to craft environmentally sustainable solutions to these problems. | Consultant for state or federal environmental agencies; advocate for private environmental organizations |
How Long Does It Take To Get an Online Master's in Environmental Management?
Most students complete their online master's degree in environmental management in two or three years, and most schools require students to complete the program within five or six years. But both the number of required credits and the student's enrollment status impact completion time. Most master's degree in environmental management programs comprise 36 credits, however requirements can range from 30 to 48 credits. Some programs are designed for part-time learners, while others are offered only full time.
Program format also affects the time required to earn the degree. Self-motivated learners who prefer to study independently benefit from an individually paced program, in which coursework is delivered asynchronously without set class times. Distance students who prefer to learn directly from instructors, while studying alongside other students, enjoy cohort-based programs that offer synchronous classes with real-time video conferencing.
Certifications and Licenses a Master's in Environmental Management Prepares For
Certified Environmental Auditor
This certification is designed for environmental compliance officers with a bachelor's degree and four years of work experience. The exam covers topics like environmental laws and regulations, geology, environmental ethics, and environmental technology.
Certified Environmental and Safety Compliance Officer
Applicants must have at least two years of environmental work experience in private or government sectors. The examination covers the laws and regulations that directly relate to air and water pollution and solid and hazardous waste safety.
Registered Environmental Manager
This is the initial certification for environmental management professionals. To qualify, applicants need a bachelor's degree in a related discipline and five years of experience, or 12 years of experience with no degree. The test covers topics such as the Clean Air Act, environmental laws, and basic regulatory processes.
Registered Environmental Professional
This certification is recommended for project managers or coordinators. An exam is not required, but you must hold a master's degree in an environmental field. In lieu of this, you can still obtain the REP certification if you are a licensed professional, such as a certified hazardous materials manager or a state-licensed environmental assessor.
Accreditation for Online Master's in Environmental Management Degrees
Accreditation is a review process that enables higher education institutions and programs to demonstrate their willingness and ability to meet certain standards. There are two types of educational accreditation: institutional and specialized. Institutional accreditation applies to an entire school, while specialized accreditation applies to a specific department or program.
Accreditation shows dedication and commitment to meeting and exceeding educational standards. Regional accreditation, in particular, is widely recognized by institutions and employers, and a degree from an accredited school is highly regarded.
To be nationally or regionally recognized, a school, department, or program must undergo periodic review by an accrediting agency such as the U.S. Council for Higher Education Accreditation (CHEA), an organization comprising more than 7,600 colleges, universities, and accrediting agencies. The U.S. Department of Education publishes a list of accrediting agencies and accredited schools.
Employment Outlook for Master's in Environmental Management Graduates
Graduates of environmental management master's degree online programs work to influence environmental ethics, health and safety, renewable energies, and environmental policy. With the industry-specific technological knowledge and practical management experience gained during their studies, environmental management graduates pursue careers in environment science, safety and policy analysis, risk and sustainability management, and compliance and regulation.
Environmental Scientists and Specialists
Environmental specialists protect the environment and human health by cleaning polluted areas, working with industry leaders to reduce waste, and advising policymakers on industry-specific factors and issues. They monitor sources of pollution and contamination, investigate environmental violations, and educate others on environmental risks.
Median Annual Salary
Entry Level: $45,000
Mid-Level: $57,000
Late Career: $82,000
Environmental Engineers
Environmental engineers develop solutions to problems concerning water and air pollution, climate change, environmental sustainability, waste disposal, and ozone depletion. They conduct hazardous-waste management studies, design municipal and industrial water supplies and wastewater treatment systems, and advise policymakers on environmental sustainability.
Median Annual Salary
Entry Level: $58,000
Mid-Level: $71,000
Late Career: $102,000
Agricultural Scientists and Technicians
Agricultural scientists research methods to improve the efficiency and safety of agriculture by analyzing and assuring the quality of products and facilities. They work in laboratories, processing plants, farms, and greenhouses in such industries as research and development, manufacturing, and higher education.
Median Annual Salary
Entry Level: $45,000
Mid-Level: $57,000
Late Career: $82,000
Conservation Scientists and Foresters
Conservation foresters work on privately owned land or in governments to improve, protect, and safeguard natural resources. They focus on controlling erosion, land regeneration, soil quality, and tree harvesting to manage the quality of forests, parks, ranches, and rangelands.
Median Annual Salary
Entry Level: $41,000
Mid-Level: $53,000
Late Career: $68,000
Hydrologists
Hydrologists analyze data to determine how water impacts the environment. They work closely with environmental scientists and engineers to manage and solve problems associated with water conversation, supply, quality, and availability. They may also work with atmospheric scientists to study the effects of precipitation and climate on the environment.
Median Annual Salary
Entry Level: $54,000
Mid-Level: $64,000
Late Career: $96,000
Master's in Environmental Management Salary
An online master's degree in environmental management helps graduates stand out when searching for employment. Rather than beginning in an entry-level position, master's degree-holders often move straight to higher-ranking positions. Those with project management skills tend to earn higher salaries. While geographic location also affects income, the following table shows the average salaries of environmental management graduates across their careers.
Financing Your Online Master's in Environmental Management Program
Most schools offer loans, grants, scholarships and work-study programs to help students finance their online environmental management master's degree. To receive federal aid, students must complete the Free Application for Federal Student Aid (FAFSA). Merit-based scholarships are available through professional organizations such as the National Science Foundation and the U.S. Department of Energy.
Approximately two-thirds of today's college students rely on loans to fund their education, but there are plenty of overlooked financing options you can use to reduce your overall student debt.
Completing the Free Application for Federal Student Aid (FAFSA) is a crucial first step for any student with financial needs. Our FAFSA guide features a step-by-step rundown on the process and answers to several frequently asked questions.
Financial aid for online learning is equivalent to what you'll find for campus-based learning, but that hasn't always been the case. Learn about the changes that have taken place, as well as the different funding opportunities available to online students.
Online college programs can be a flexible, affordable option for single parents who are interested in earning a degree and securing their family's financial future. We've compiled a list of scholarships, grants, and other financial aid options geared toward single moms and dads.
Millions of dollars in free money is available to U.S. military personnel, but much of it goes unused. Learn more about grants, scholarships, and other financial aid opportunities available to veterans, active-duty service members, and reservists.
Resources for Graduate Environmental Management Students
This monthly magazine is a comprehensive guide to sustainable farming. Articles from farmers, researchers, and environmental consultants discuss topics like soil fertility management and alternative crop marketing.
Environment Magazine features research and peer-reviewed articles about sustainable development projects and environmental education initiatives from a global perspective.
This organization features hundreds of open-access publications on its website, including several journals devoted to the study of environmental management and sustainability.
This website covers breaking news and new developments in environmental science and fields like health and technology.
This online publication is curated by graduate students in Yale's environmental management program and reports new environmental research findings.
Professional Organizations in Environmental Management
Addressing complex environmental challenges requires the concerted efforts of dedicated professionals from various disciplines. Professional organizations facilitate communication and coordination among these individuals, making it possible to develop and share solutions.
More than 110 years old, AWMA's members span 65 countries. The association provides networking opportunities, including an active forum to engage in discussions with fellow members, and professional development opportunities like webinars.
The NAEM website features an active job board for environmental safety professionals. The organization also runs a conference each year, and attendance can count as continuing education credit for some industry certifications.
Members pay discounted fees for NAEP's annual conference and continuing education courses, seminars, and webinars. They can also access the organization's career center, where they can search and apply for open positions and sign up for new job notifications via email.
This organization provides a forum for interdisciplinary exchange of information between environmental professionals committed to finding sustainable solutions to global environmental problems.
Members have full access to the Journal of Soil and Water Conservation, which contains the latest conservation news and research, an exclusive career center, and several educational, networking, and professional training opportunities.