Most Affordable Online Computer Science Programs
We've ranked the most affordable online bachelor's in computer science programs. Learn about program costs, courses, and career opportunities.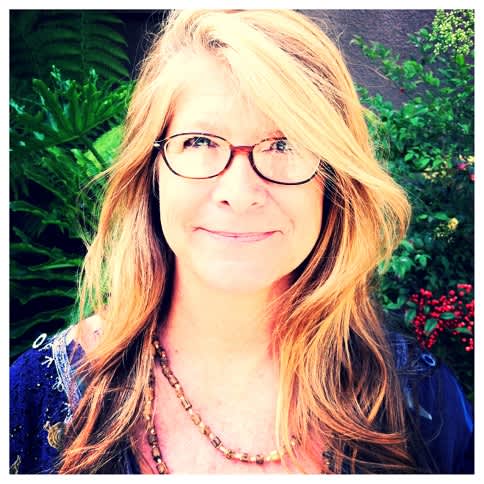 by
Marisa Upson
Published on February 22, 2022 · Updated on April 22, 2022
Reviewed by
Monali Mirel Chuatico
Our Review Network
BestColleges is committed to delivering content that is objective and accurate. We have built a network of industry professionals across healthcare and education to review our content and ensure we are providing the best information to our readers.
With their first-hand industry experience, our reviewers provide an extra step in our editing process. These experts:
Suggest changes to inaccurate or misleading information.
Provide specific, corrective feedback.
Identify critical information that writers may have missed.
Our growing Review Network currently consists of professionals in fields like business, nursing, social work, and other subject-specific industries; professionals in higher education areas such as college counseling and financial aid; and anti-bias reviewers.
Reviewers typically work full time in their industry profession and review content for BestColleges as a side project. Our reviewers are members of the Red Ventures Education Freelance Review Network and are paid for their contributions.
BestColleges.com is an advertising-supported site. Featured or trusted partner programs and all school search, finder, or match results are for schools that compensate us. This compensation does not influence our school rankings, resource guides, or other editorially-independent information published on this site.
Ready to start your journey?
Almost every industry requires professionals who understand the workings of computer systems, networks, programming and algorithmic processes, and data analysis. The internet, digital photography, email, and open-source software exist because of computer science.
Earning a bachelor's in computer science can prepare graduates to take on various jobs in this field.
The U.S. Bureau of Labor Statistics (BLS) projects 13% job growth in computer and information technology (IT) occupations from 2020-2030, amounting to about 667,600 new jobs. This growing demand comes from the need for information security and the increasing use of big data and cloud computing. As of May 2020, individuals in this field earn a median annual wage of $91,250.
An online bachelor's in computer science program takes about four years to complete. According to the College Board, the average annual undergraduate tuition and fees at a four-year institution ranged from $10,560-$37,650 in 2020-2021.
This guide offers a look at the most affordable online bachelor's in computer science programs. It includes several top online schools with tuition rates below the national average.
How Much Does an Online Bachelor's in Computer Science Cost?
Average tuition rates for the most affordable online bachelor's in computer science programs range from about $112-$686 per credit. The range is due to the type of school and the resident status. In-state students attending public colleges tend to pay the lowest tuition rates.
Calculating the true cost of an online program also includes factors like transportation if needed, decreased wages, and student fees.
Many schools waive transportation, athletics, and activities and service fees for online students. Additionally, some schools do not charge out-of-state fees for online students. On the other hand, online programs may charge tech support or virtual access fees.
What Can I Expect From an Online Bachelor's in Computer Science Program?
Computer science majors typically possess strong problem-solving and analytical skills. They tend to persevere despite setbacks, counting on their innovative nature. Students passionate about technology, computers, and mathematical equations will likely find this challenging program very rewarding.
Students may pursue a bachelor of arts (BA) or a bachelor of science (BS) in computer science. While both offer comparative coursework, a BA provides a strong foundation in liberal arts, with some programs focusing on software design and development. A BS leans toward science, math, and research, emphasizing theory and application.
Some schools also offer concentrations, enabling students to align their education with their career goals. These include software engineering, computer systems, network security, artificial intelligence, and database administration.
Most online bachelor's in computer science programs require about 120 credits and take four years of full-time study to complete.
Some online accelerated tracks may reduce completion times. Many programs culminate in a capstone project that demonstrates a student's understanding of core concepts.
Learn more about earning a bachelor's degree online.
Still Looking for the Right Fit? Discover Similar Degree Programs.
Best Online Web Design Degree Programs
Best Online Software Engineering Programs
Best Online Information Systems Security Programs
Popular Online Computer Science Programs
Learn about start dates, transferring credits, availability of financial aid, and more by contacting the universities below.
What Courses Will I Take in an Online Bachelor's in Computer Science Program?
Programming Languages
This course covers computer programming concepts in numerous languages and uses these languages for problem-solving. These languages may include C++, Java, Ruby, SQL, and Python.
Data Structures and Algorithms
This class explores designing, using, and analyzing data structures and algorithms. Covered topics include priority queues, searching and sorting, hash tables, and search trees. Students also learn about graph computations and pattern matching.
Computer Operating Systems
Students study computer operating systems in this course, like Mac OS X, Windows, and Linux. Studies include how to write shell scripts, build programs, and apply modern technologies like cloud computing.
Software Engineering
This class covers software development using engineering techniques and principles. Covered topics include software design, implementation, and testing. Students also learn about requirements analysis and specifications in software engineering.
Intro to AI
This course examines the fundamentals of artificial intelligence (AI), including reasoning, machine learning, and natural language processing. Students explore the use of AI in healthcare, robotics, and gaming.
What Are the Admission Requirements for an Online Bachelor's in Computer Science Program?
Admission requirements vary among online bachelor's in computer science programs. Most programs require a high school diploma or a GED certificate. Some programs require applicants to complete prerequisite coursework before enrolling. These classes may include pre-calculus, calculus, and statistics.
Even if not required, a strong background in mathematics is usually recommended.
Application
College application forms ask for contact information, the field of study, academic and employment background, and references. Most colleges accept undergraduate applications via their online portal or website. Many programs also accept applications through online platforms, such as the Common App. These platforms allow students to submit one application for multiple schools.
Test Scores
In the past, most colleges required official SAT or ACT results. These standardized college entrance exams were used to demonstrate a student's readiness for college.
However, COVID-19 pandemic concerns brought changes to this process. Many testing sites were forced to close. So many schools waived SAT and ACT requirements. Also, there have been long-standing arguments claiming these tests are biased against low-income and racial minority applicants. Many people wonder what the future holds for standardized exams.
For now, when applying to schools, check in advance to see if these test results are required, optional, or not accepted at all.
Letters of Recommendation
If required, students usually submit 2-3 letters of recommendation. These letters should come from academic advisors, teachers, school counselors, or supervisors. Applicants may consider people who can speak to their readiness for college and academic abilities. Make sure to ask for letters of recommendation at least 1-2 months before the application deadline.
Essays
Most schools require an essay or personal statement. This allows students to demonstrate their writing ability and let colleges know how their program aligns with a student's academic and career goals. Typically 1-2 pages, make sure that every word counts, keeping the reader's interest from the first word to the last.
Official Transcripts
Students must request official transcripts from their high school and any colleges attended. Many online bachelor's in computer science programs require a 2.5-3.0 GPA. Students transferring from a community college should work with admissions officials since many colleges accept transfer credits that can satisfy general education requirements.
What Can I Do With an Online Bachelor's in Computer Science Degree?
Career Outlook
Computer science is one of the most popular college majors. Graduates may be in high demand as businesses look to these professionals to oversee their IT needs, manage their networks, and secure their data.
The BLS projects 22% job growth for software developers and 33% growth for information security analysts from 2020-2030. These professionals also earn an average median salary of $110,140 and $103,590, respectively, as of May 2020. In comparison, the job growth projection for all U.S. occupations is 8% during that same decade. Also, the median wage for all U.S. workers is $41,950, as of May 2020.
Almost every industry requires professionals with a deep understanding of computers and information technology. An online bachelor's in computer science can lead to careers in government, healthcare, education, and business. Graduates may also specialize in various fields, including software development, computer programming, and cybersecurity.
See where a bachelor's in computer science degree can take you. Learn more about computer science careers.
Career Paths
Computer Programmer
Computer programmers write and test code for computer programs, mobile applications, and video games. They write programs using several different languages, such as Java, C++, and Python. These professionals may also test and debug programs, streamlining code and fixing glitches. Additionally, they may work with software developers to ensure all pieces function correctly together.
Median Annual Salary (as of May 2020): $89,190
Software Engineer
Software engineers are typically in charge of the whole software development lifecycle — from requirement gathering to design to implementation and maintenance. These professionals may oversee the work of software developers, quality assurance analysts, and testers.
Median Annual Salary (as of May 2020): $110,140
Computer Network Architect
Computer network architects design, build, upgrade, and expand data communication networks. These networks include massive cloud infrastructures as well as wide area and small local area networks. These professionals may upgrade the hardware necessary to support networks and research new technologies. This position requires several years of experience. Some employers require vendor-specific certifications in networking products.
Median Annual Salary (as of May 2020): $116,780
Information Security Analyst
Information security analysts protect organizations' computer systems and networks against cybersecurity attacks and data loss. They may install software designed to protect information, such as data encryption programs, and investigate a security breach should one occur. These professionals also conduct testing to find vulnerabilities and implement additional security procedures.
Median Annual Salary (as of May 2020): $103,590
Computer and Information Systems Manager
Also known as IT managers, these professionals manage an organization's computer systems. Their tasks vary, depending on the size of the company. Some oversee IT departments, including budgeting and staff. Others may direct computer hardware and software installations, plan upgrades, and manage security issues. Some companies require their IT managers to hold a graduate degree.
Median Annual Salary (as of May 2020): $151,150
Computer Science Not for You? Check Out These Related Careers.
Software Engineering Careers
Information Systems Careers
Web Development Careers
Continuing Education
Many students pursue a graduate degree after earning their bachelor's in computer science. A graduate degree enables students to develop in-demand niche skills related to their area of interest. Some gain several years of work experience before earning their master's.
The following represent a few of the common advanced degrees these students pursue:
Some employers require or prefer candidates that possess a master's degree for specific computer and IT positions. A few of these roles include computer and information research scientists and chief technology officers.
How Do I Choose an Online Bachelor's in Computer Science Program?
Cost
The tuition for the most affordable online bachelor's in computer science programs can range from about $112-$686 per credit. Public colleges tend to offer the lowest tuition fees for in-state students. Some online programs, however, do not charge nonresident fees. Additional online versus on-campus costs and fees to consider include transportation, activities, athletics, and tech support.
Program Format
Online programs offer synchronous and asynchronous learning formats. Synchronous programs usually require weekly scheduled virtual class sessions. Asynchronous formats provide greater flexibility, enabling students to access lectures and other learning material independently. Schools also offer accelerated online tracks that reduce completion times and part-time programs for busy students.
Location
Choosing a school close to home can offer a few advantages for online students. Some colleges charge substantial out-of-state fees, and online programs may require some in-person participation. Additionally, some students like to engage in on-campus activities, such as networking, meeting in person with professors, and athletics. Learn if an online or on-campus college education is right for you.
Accreditation
Accreditation ensures that a school and program meet the highest academic standards. Students should look for accredited online colleges. Accreditation also affects financial aid eligibility and transferable college credits. Computer science programs may hold accreditation from the Accreditation Board for Engineering and Technology.
Student Support
Student support services can play an essential role in a student's success. Look for schools that offer online mentorship programs, academic advisors, and career support. Additionally, some online student services include tutoring, access to the library, and online opportunities to engage with alumni. Some programs also offer assistance finding internships close to home.
How Do I Pay for an Online Bachelor's in Computer Science?
Free Application for Federal Student Aid (FAFSA)
Students begin the search for financial aid by filling out the FAFSA. Government agencies, private businesses, and colleges use this financial aid form to determine eligibility and award aid, including loans, scholarships, grants, and work-study programs.
Loans
Students considering college loans to help fund their education should prioritize federal programs. Loans from the federal government usually offer greater flexibility in repayment options and better interest rates than private loans. Undergraduate students may be eligible to borrow $5,500-$12,500 each year in federal student loans.
Grants
Grants are available from various organizations and government agencies. Most require students to demonstrate financial need, though some grants base awards on academic, athletic, or personal achievements. Popular grant programs include the federal Pell and SMART grants.
Work-Study Programs
Federal work-study programs give students who can demonstrate financial need jobs in their field of interest. The money earned can go to schools to cover tuition costs or directly to students. Working in a computer lab is one example of a work-study program for a computer science major.
Scholarships
Scholarships can help learners fund their college education without increasing their debt load. Private companies, nonprofit organizations, and local businesses offer numerous scholarships based on financial need, academic performance, demographics, and career goals. One such scholarship is the Microsoft Tuition Scholarship.
Most Affordable Accredited Online Bachelor's in Computer Science Programs
Rankings compiled by the the BestColleges Ranking Team
Is your school on this list? Get the BestColleges ranking seal.
How We Rank Schools
At BestColleges, we believe a college education is one of the most important investments you can make. We want to help you navigate the college selection process by offering transparent, inclusive, and relevant school rankings.
Our rankings are grounded in a few guiding principles and use the latest statistical data available from trusted sources. Read our ranking methodology. We hope our approach helps you find the school that is best for you.
Most Affordable Online Computer Science Programs
Frequently Asked Questions About Bachelor's in Computer Science Programs
Is a bachelor's in computer science worth it?
true
An online degree in computer science may lead to rewarding careers for students with an interest in mathematics, computers, and information technology. Almost every industry needs professionals who can develop software, program computers, protect systems and data, and design communication networks.
According to the National Association of Colleges and Employers, technical majors ranked at the top of college graduates with the highest starting salaries. While the average starting annual salary for the class of 2020 was $55,260, computer science graduates earned almost $30,000 more, with an average starting wage of about $85,770.
What can I do with a bachelor's in computer science?
true
A bachelor's in computer science can lead to numerous roles in just about every industry, including government, education, healthcare, finance, and computer systems design. Graduates pursue roles as software designers, IT managers, and network architects. Some specialize in securing systems and networks, while others delve into big data and data analytics or programming and application development.
With some experience, computer science degree-holders may work as information security analysts, protecting a company's computer systems and networks. They may also work independently as computer and IT consultants, helping firms implement new technology and making recommendations.
Are computer science majors in demand?
true
Yes, computer science majors are in demand. The BLS projects 13% job growth for computer and information technology occupations from 2020-2030, much faster than the average rate for all occupations. Some fields in computer science experiencing high demand include cybersecurity, data analytics, and mobile application development.
For example, the BLS projects 33% job growth for information security analysts and 8% employment growth for database administrators. The demand for database architects and administrators is expected to grow due to the continued adoption of cloud services and the increasing use of data to drive a company's growth and profitability
How much money can I make with a bachelor's in computer science?
Payscale reports that a person with a bachelor's in computer science earns an average annual base salary of $88,000, as of January 2022. According to the BLS, individuals in computer and information technology make a median yearly wage of $91,250. Wages vary based on your employer, location, and level of experience.
For example, the BLS reports that database administrators and architects earn a median annual salary of $98,860, with the top 10% making $155,660. However, these same administrators and architects in California see annual mean earnings of $112,870, while database administrators in New Jersey make $124,470, and those in Oklahoma bring in $77,340.
What are the highest-paying jobs with a bachelor's in computer science?
One of the highest-paying positions for those with a bachelor's in computer science is a computer and information systems manager. Also known as IT managers, these professionals earn a median yearly salary of $151,150, as of May 2020, with the top 10% boasting an annual wage of $208,000. The BLS also reports that IT managers in the information industry make a median yearly wage of $166,770.

Computer network architects report a median annual wage of $116,780, with the top 10% making $175,570. According to the BLS, these professionals boast an annual mean salary of $133,970 in California and $132,670 in Virginia.
Find the Tools You Need to Get Started on Your Degree
Scholarships for Computer Science Majors
Your Guide to College Loans
Your Guide to the FAFSA
Feature Image: Maskot / DigitalVision / Getty Images
Computer science is a highly lucrative and in-demand field. With a computer science degree, you can earn good money as an expert in computing and technology. Learn about the differences between computer information systems and computer science. Find out which field is a better match for your personality. Explore our IT skills list to learn which soft skills can improve your chances of landing a tech job and finding professional success.
BestColleges.com is an advertising-supported site. Featured or trusted partner programs and all school search, finder, or match results are for schools that compensate us. This compensation does not influence our school rankings, resource guides, or other editorially-independent information published on this site.
Compare your school options.
View the most relevant school for your interests and compare them by tuition, programs, acceptance rate, and other factors important to find your college home.