Best Online Master's in Psychology Programs of 2022
Many careers in the psychology field require an advanced degree. These online master's programs can help you further your career while gaining work experience.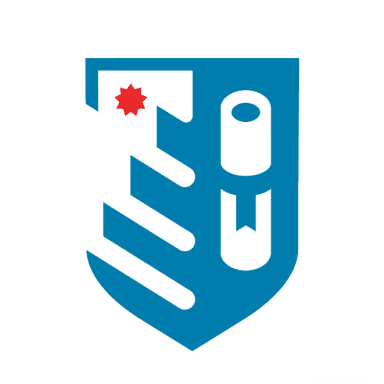 BestColleges.com is an advertising-supported site. Featured or trusted partner programs and all school search, finder, or match results are for schools that compensate us. This compensation does not influence our school rankings, resource guides, or other editorially-independent information published on this site.
Ready to start your journey?
Pursuing an online master's in psychology qualifies graduates for various roles unavailable to professionals with only an undergraduate degree. Most psychology master's programs take 2-3 years to complete and allow graduates to pursue positions in public, private, and nonprofit settings.
Prospective students considering this path should review the information provided throughout this guide to make an informed decision. Covered topics include degree types, admission requirements, typical courses, and available jobs after graduation.
What Can I Do With an Online Master's in Psychology Degree?
Earning a master's in psychology online prepares you for many different careers in several fields and industries. Some individuals use their training to work in nonprofit and community settings. Others plan to work in business arenas.
Demand for professionals with a master's degree in psychology is undoubtedly on the rise. For example, the Bureau of Labor Statistics (BLS) projects 22% job growth for marriage and family therapists between 2019 and 2029.
See where a master's in psychology degree can take you. Learn more about psychology degrees.
Addiction Counseling
These professionals support individuals and their families as they overcome addictions to alcohol, drugs, and other substances. Whether working for a larger substance abuse facility or in private practice, these professionals provide essential services to people struggling with addiction.
Grief Counseling
Grief counselors use their training and skills to help individuals and groups move through the various stages of grief. Grief counselors help clients identify and understand their emotions, identify coping mechanisms, and find ways to remember their loved ones.
Marriage and Family Counseling
Marriage and family counseling professionals take on myriad roles. Some may focus exclusively on helping couples work through challenges and conflicts causing discord in their partnerships. Others may help children and parents work together to address difficulties in the relationship. They often provide both individual and group counseling services.
School Counseling
Whether working in a K-12 or postsecondary education setting, school counselors help students identify issues holding them back in academics and relationships. After identifying the issue, school counselors work with students to develop coping mechanisms and create ways of addressing challenges.
Psychology Research
While most research positions require a doctorate, graduates of psychology master's programs can often work as research assistants. Their duties may include fact-finding missions, validating research information, developing statistical models, and conducting interviews with research subjects. They may work in academic settings or in private or governmental organizations.
Psychology Not for You? Check Out These Related Careers.
Counseling Careers
Sociology Careers
Behavioral Psychology Careers
What Can I Expect From an Online Master's in Psychology Program?
An online master's in psychology degree offers a great path for individuals who want to use their skills and interests to help others. Whether working with students as a school counselor, providing support as a substance abuse counselor, or finding the next great theory as a research assistant, there are plenty of jobs that allow graduates to make a difference.
Most programs comprise 36-60 credits and touch on both general and specialized topics. Concentrations vary by program, but common options include counseling psychology, clinical psychology, industrial-organizational psychology, and sports psychology.
In addition to classes, many programs include lab components to study scientific aspects of the discipline. Internships are generally not required, but students can participate in voluntary internships if they so choose.
When looking at programs, take note whether a master of arts (MA) or master of science (MS) degree better suits your career goals. An MA is a great fit for learners interested in providing counseling services. An MS provides a great path toward future education and research.
Types of Psychology Degrees
Online psychology master's degrees cover a wide spectrum of specializations, helping students hone their knowledge and develop specific skills. For example, students aspiring to general psychology roles may pursue clinical psychology specializations, whereas learners interested in organizational behavior may enroll in organizational psychology programs.
Often seen as a generalist option for future clinicians, clinical psychology specializations familiarize learners with the biological, behavioral, and emotional aspects of humanity, with an emphasis on how factors, such as race, gender, socioeconomic level, and geographic location affect each aspect.
Forensic psychology sits at the crossroads of criminal justice and law. Undertaking this specialization provides the skills needed to understand psychological factors influencing behavior from both perpetrators and victims. Many graduates serve as expert witnesses in court cases and as researchers.
Behavioral psychology specializations focus on diagnosing and treating behavioral disorders through the principles of psychology. Learners study different types of identified behavioral issues, how people respond to them, and how to provide effective counseling services.
Designed for learners who see themselves working in individual and group counseling settings, this specialization looks at the various approaches to counseling. Students may work with specific populations, such as those seeking marriage, family, or grief counseling.
School psychology emphasizes creating safe, encouraging spaces where all students can optimally learn. Degree-seekers explore the academic, behavioral, emotional, and social aspects of development to help create effective school policies after graduation.
Unlike school psychology, educational psychology specializations focus on how students process information in a learning atmosphere. Courses focus on factors like processing and absorption of information, memory, and overall human development across the lifespan.
Also known as occupational psychology, organizational psychology focuses on assessing and improving performance in professional settings. Organizational psychologists conduct interviews, observe operations, and look for ways to streamline effectiveness and efficiency without compromising employment satisfaction.
Admission Requirements for Online Master's in Psychology Programs
While graduate admission requirements vary by program, many programs set similar guidelines. For instance, all students must hold a bachelor's degree. Some schools require this degree to be in psychology. Many programs also set GPA and GRE score cutoffs.
Additional requirements often include professional and academic letters of recommendation, a personal statement, and a curriculum vitae or resume.
Still Looking for the Right Fit? Discover Similar Programs.
Best Online Master's in Counseling Programs
Best Online Master's in Behavioral Psychology Programs
Best Online Master's in Organizational Psychology Programs
What Courses Will I Take in an Online Master's in Psychology Program?
Most online master's degrees in psychology cover both foundational and advanced concepts. MA programs better serve students looking to work in counseling, while MS degrees are a good fit for learners interested in psychological research. Below, we look at common courses in both degree types.
Principles of Clinical Mental Health Counseling

Typically taken in the first year, this introductory course lays the groundwork for future studies in counseling methodologies and techniques. Students explore the roles and functions of clinical mental health counseling, including contemporary issues and industry standards.

%}

Multicultural Issues in Psychology

Psychology calls upon practitioners to develop skills and knowledge working with clients from diverse racial, economic, and cultural backgrounds. This course looks at how to identify and support varied life patterns and outcomes.

%}

Counseling Techniques Across the Lifespan

Whether graduates plan to work with children, adolescents, adults, or aging populations, they must understand how to meet counseling needs and develop techniques that work with each age group. This course looks at age-appropriate counseling methods across the lifespan.

Research Methods

No matter their specialization, psychology students must complete this course. Common topics include statistical methods, data analysis, and application of inferential and descriptive research models. Students may complete field experiences to build professional skills.

Team Building and Group Dynamics

All psychology students must understand how to provide valuable services to groups and individuals. Students learn about topics like conflict and power issues, team-building strategies, and the roles of the leader and followers in group dynamics.
Find the Tools You Need to Get Started on Your Degree
Scholarships for Psychology Major
Your Guide to the FAFSA
Your Guide to College Loans
2022 Best Accredited Online Master's in Psychology Programs
Rankings compiled by the the BestColleges Ranking Team
Is your school on this list? Get the BestColleges ranking seal.
How We Rank Schools
At BestColleges, we believe a college education is one of the most important investments you will make. We want to help you navigate the college selection process by offering school rankings that are transparent, inclusive, and relevant for online students.
Our rankings are grounded in a few guiding principles and use the latest statistical data available from trusted sources. Read our Ranking Methodology. We hope our approach helps you find the school that is best for you.
Related Programs That Might Interest You
Learn about start dates, transferring credits, availability of financial aid, and more by contacting the universities below.
Frequently Asked Questions About Master's in Psychology Programs
Is a master's in psychology worth it?
Depending on future career goals, an online psychology master's degree can help graduates earn higher salaries, take on leadership positions, and qualify for advanced roles. If your goal is to become a psychologist, you must earn a doctorate.
How long does it take to get an online master's in psychology?
Completion times vary by program, but most online master's in psychology take 2-3 years to complete. Part-time learners may need 3-4 years to accomplish all graduation requirements.
What are the best online master's in psychology programs?
The best online psychology graduate programs meet your individual needs and career goals. Find schools that fit your academic, professional, and financial needs.
What are the different masters degrees in psychology?
There are many different concentrations within online psychology master's degrees, including industrial-organizational, clinical, and counseling psychology. You can also choose from MA and MS degrees.
What jobs can I get with a master's in psychology?
While you must hold a doctorate to call yourself a psychologist and earn licensure, there are many jobs for master's degree-holders. Common titles include marriage and family therapist, school counselor, and industrial-organizational psychologist.
How much money can I make with a master's in psychology?
Earning an online master's in psychology can help you earn salaries above the national average. According to the BLS, marriage and family therapists earned a median annual salary of $51,340 in 2020, while school and career counselors made a median of $58,120 that year.
What are the highest paying jobs with a master's in psychology?
The most lucrative psychology jobs are reserved for professionals with a doctorate, but there are several exceptions. Industrial-organizational psychologists earned a median annual wage of $96,270 in 2020. The top 10% of these professionals made $192,800 that year.
Learn about scholarships and financial aid available for students pursuing a degree in psychology. Organizational psychology has become increasingly important in the workplace. Learn about the career options available to students majoring in this field. Is a psychology degree worth it? Explore potential career opportunities for psychology degrees and the benefits of continuing your education in the field.
BestColleges.com is an advertising-supported site. Featured or trusted partner programs and all school search, finder, or match results are for schools that compensate us. This compensation does not influence our school rankings, resource guides, or other editorially-independent information published on this site.
Compare your school options.
View the most relevant school for your interests and compare them by tuition, programs, acceptance rate, and other factors important to find your college home.