Best Online Military Friendly Colleges of 2021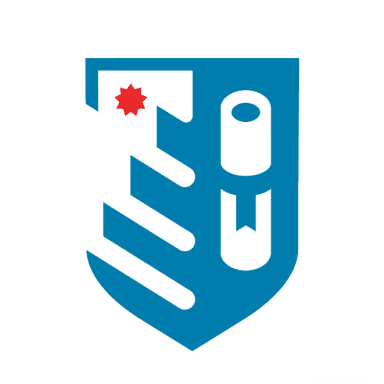 Despite a steady downsizing in personnel since the mid-1950s, the U.S. military remains one of the largest armed forces in the world. According to data from the Council on Foreign Relations, roughly 1.29 million people served in the military in 2018. A recent report by the U.S. Census Bureau also reveals there are about 18 million veterans of the armed forces.
To calculate this ranking, BestColleges looked at several specific factors, such as services and programs offered by colleges to military service members and veterans.
Is your school on this list? Get the BestColleges ranking seal.
What are the best military-friendly colleges of 2021?
Here are our top 10:
#1

University of Florida

Gainesville, Florida

#2

American University

Washington, District of Columbia

#3

California State University-Bakersfield

Bakersfield, California

#4

California State University-Fresno

Fresno, California

#5

The University of Texas at Austin

Austin, Texas

#6

Indiana University-Bloomington

Bloomington, Indiana

#7

University of San Diego

San Diego, California

#8

University of Connecticut

Storrs, Connecticut

#9

John Brown University

Siloam Springs, Arkansas

#10

California State University-Sacramento

Sacramento, California
Specifically, we considered factors such as whether colleges had a dedicated point of contact for support services for military personnel, whether colleges were members of the Servicemembers Opportunity Colleges program, whether colleges offered credit for military training, whether colleges had a recognized student veteran organization, and whether colleges participated in the Yellow Ribbon Program.
Dr. David Grantham, a former officer and special agent for the U.S. Air Force, shared his experience with choosing a military-friendly college. "I had the privilege of attending Texas Christian University (TCU) and joining the history department's Ph.D. program after separating from military service. TCU's excellent veteran services and financial generosity was the main reason I chose the school. ... It was also the staff's treatment of veterans and their willingness to consider my circumstances along with my academic credentials."
Our goal is to provide a comprehensive academic resource for military veterans, active service members, reservists, and military dependents across the country.
How We Rank Schools
At BestColleges, we believe a college education is one of the most important investments you will make. We want to help you navigate the college selection process by offering school rankings that are transparent, inclusive, and relevant for online students.
Our rankings are grounded in a few guiding principles and use the latest statistical data available from trusted sources. Read our Ranking Methodology. We hope our approach helps you find the school that is best for you.
2021 Top Accredited Military-Friendly Colleges for Service Members and Veterans
Is your school on this list? Get the BestColleges ranking seal.
Additional Information
Next, let's take a closer look at some of the standard benefits available for today's military and veteran college students.
The Servicemen's Readjustment Act of 1944 was first enacted to provide educational and professional opportunities for returning WWII veterans. This act is better known today as the GI Bill, offered through the U.S. Department of Veterans Affairs (VA). The following GI Bill provisions are commonly found at accredited colleges and universities across the country:
Launched in 1984, Chapter 30 of the bill is known as the Montgomery GI Bill (MGIB). Under MGIB, active-duty military personnel may forfeit $100 per month for one calendar year; this monthly allotment will entitle them to a monthly educational stipend after they have completed at least two years of active duty.
Furthermore, active-duty servicemembers may elect to forfeit an additional $600 per month as part of the 'Buy-Up Program'; these candidates will receive repayment at a rate of up to eight dollars to one, resulting in a maximum payout of $5,400 in additional benefits. These benefits will expire after 10 years if they are not cashed out. The MGIB also features a provision for reservists known as Chapter 1606; eligible candidates will receive up to 36 months of education benefits.
This section of the GI Bill is designed for veterans who have entered active-duty since Sept. 10, 2001. Eligible candidates include personnel with a total of 90 active-duty service days since 9/11, as well as those who have been honorably discharged or received a service-connected disability after 30 days of active-duty service. The Post-9/11 provisions include two benefits programs that reduce out-of-pocket costs for military students.
Schools participating in the Yellow Ribbon program will 'match' GI Bill tuition payments by contributing 50% of the overall benefits; currently, the maximum GI Bill payout for Yellow Ribbon recipients is $21,084.89 per year. The Transfer of Entitlement program also enables military students and spouses to donate all or some of their unused benefits to children who are attending college.
Additionally, the Post-9/11 GI Bill includes the Machine Gunnery Sergeant John David Fry Scholarship; this award is reserved for spouses and children of military personnel who have died in the line of duty since Sept. 10, 2001. Finally, eligible recipients will be given a yearly textbook stipend of $1,000.
This comprehensive section of the GI Bill -- known as Vocational Rehabilitation, or Voc Rehab for short -- is dedicated to creating educational and educational opportunities for veterans with service-connected disabilities.
Known as the Dependents Education Assistance Program (or DEA), this section of the GI Bill provides tuition assistance and other benefits to the spouses and children of military veterans who have been killed in the line of duty or permanently disabled as a result of military service. Eligible candidates will receive up to 36 months of education benefits.
Also known as Survivors' and Dependents' Educational Assistance, this section of the GI Bill offers opportunities in the form of education and training to eligible dependents and survivors of certain veterans. Eligible candidates can receive education and career counseling, among other benefits.
Reservists who have completed at least 90 active-duty service days are eligible for education benefits under the Reserve Educational Assistance Program (REAP). Currently, eligible recipients will receive up to 80% of the educational benefits given to active-duty personnel as they are reservists.
Benefits Offered by Schools
In addition to federal benefits awarded through the GI Bill, many colleges and universities offer extra provisions for active-duty servicemembers, veterans and military dependents. These perks may include:
Grantham reports that at his school, "veteran representatives on campus were readily accessible and very knowledgeable. It was clear that TCU had invested in its staff to handle veteran services, which gave me confidence that they would also take care of me through the academic process, especially when dealing with the VA."
Academic Outcomes for Military Students
Academic support services are crucial for active-duty servicemembers and military veterans pursuing a college education. "[V]eterans follow very different paths to graduation compared with their traditional peers," note the authors of Million Record Project, a research initiative launched by Student Veterans of America. "Despite these and other challenges common to nontraditional students, student veterans are persisting towards their educational goals and succeeding."
The Million Record Project polled active-duty personnel, reservists and military veterans. The project's report noted that 51.7% of all students surveyed eventually earned a postsecondary certificate or degree program. However, nearly 80% of those polled who completed a college program also received GI Bill benefits.
The survey also found that military students typically take longer to complete degree programs than traditional students; the median military student earned an associate degree after four years and a bachelor's degree after five years. However, the report notes that 'military-related factors' often impact degree completion times.
The majority of military students in the U.S. complete their education with a certificate or associate degree program; roughly one-third of those interviewed for the survey had earned a bachelor's degree or higher.
Thanks to prior-learning assessment (PLA) programs, military students can earn college credit from training programs and field experiences. Academic majors that tend to award the highest amount of PLA credit include business administration, information technology, engineering, and nursing and health professions. Military students should carefully research PLA opportunities at different colleges and universities in order to determine which schools are the best match for their particular skill-set.
"[Veterans] have much to offer beyond academics and any university would benefit from their presence on campus." - David Grantham, Ph.D.
According to Grantham, "Veterans are generally dependable, task-oriented, and willing to lead. They have much to offer beyond academics and any university would benefit from their presence on campus."
According to the 2015 Veteran Economic Opportunity Report, one out of two Post-9/11 veterans will experience a period of unemployment during their transition to civilian life. GI Bill benefits have played a major role for these individuals; post-9/11 veterans represent roughly 58% of the current GI Bill benefits recipients. Another 8% have donated their unused benefits to a qualifying child who is attending college.
Additionally, female students who receive GI Bill benefits recorded a 10% higher completion rate than the average for all benefits recipients. In 2013, the median annual income for veterans in the U.S. was $40,302 -- more than $10,000 higher than the median annual earnings for non-veterans.
Additional Support Services
Active-duty servicemembers, veterans or military dependents are encouraged to visit the following sites for more information about tuition assistance, career planning, and other academic services for military students.
This extensive employment listing site is dedicated to active-service personnel, reservists, National Guard members, veterans and military dependents. Site visitors can browse job openings, post resumes and find career fairs in their area.
Hosted by the U.S. Department of Veterans Affairs, this interactive tool allows students to input their GI Bill benefits and compare the estimated cost of attending different schools. The tool includes a section for online students.
The Veterans of Foreign Wars (VFW) hosts a web page dedicated to military students. The site includes scholarship opportunities, tips for choosing the right school, and information about the VFW-SVA Legislative Fellowship awarded to top-performing veteran students.
Interview from:
David A. Grantham, Ph.D. is nationally renowned thought-leader and practitioner in areas of global intelligence, cybersecurity, and international affairs. He is the author of "Consequences: An Intelligence Officer's War."
Dr. Grantham currently serves as a senior fellow with the Center for a Secure Free Society, a leading research and educational think tank focused on national security issues in the Western Hemisphere. Prior to that, he served as the Senior Fellow of National Security at the National Center for Policy Analysis, as an officer in the United States Air Force, and as a special agent with the Air Force Office of Special Investigations.
Dr. Grantham holds a Ph.D. in modern history from Texas Christian University with specializations in Latin America and the Middle East. He earned his master of science in international relations from Troy University and bachelor of arts in history from the University of South Florida.
He resides in north Texas with his family. Learn more about Dr. Grantham at granthamstrategies.com.
In recognition of military service, many organizations provide aid and services to help veterans pursue higher education. Learn more about these benefits. If you or one of your family members has served in the military, you probably qualify for several governmental or institutional educational awards. Find out more about the financial aid programs available to military families with our military dependent scholarship guide.