Best Online Military-Friendly Colleges of 2022
Online military-friendly colleges support active-duty military personnel, veterans, and their families. Find out which schools provide the best support.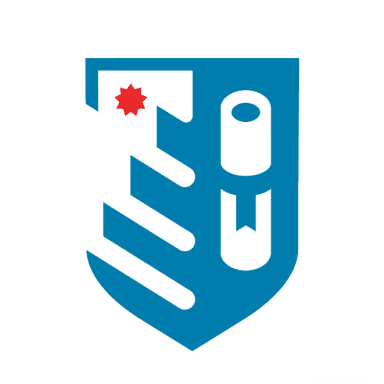 by
Staff Writers
Published on March 7, 2022 · Updated on June 21, 2022
Reviewed by
Dr. Michael J. Kirchner
Our Review Network
BestColleges is committed to delivering content that is objective and accurate. We have built a network of industry professionals across healthcare and education to review our content and ensure we are providing the best information to our readers.
With their first-hand industry experience, our reviewers provide an extra step in our editing process. These experts:
Suggest changes to inaccurate or misleading information.
Provide specific, corrective feedback.
Identify critical information that writers may have missed.
Our growing Review Network currently consists of professionals in fields like business, nursing, social work, and other subject-specific industries; professionals in higher education areas such as college counseling and financial aid; and anti-bias reviewers.
Reviewers typically work full time in their industry profession and review content for BestColleges as a side project. Our reviewers are members of the Red Ventures Education Freelance Review Network and are paid for their contributions.
BestColleges.com is an advertising-supported site. Featured or trusted partner programs and all school search, finder, or match results are for schools that compensate us. This compensation does not influence our school rankings, resource guides, or other editorially-independent information published on this site.
Ready to start your journey?
Earning a college degree helps military and veteran students prepare for and transition to civilian life. The many benefits include enhanced career opportunities and higher salaries. Choosing a major that aligns with your strengths and passions and supports a secure, promising career path will help get you off on the right foot.
Below, we highlight some important factors to consider when selecting online colleges as a military student. We also provide a ranked list of 2021's best military colleges. Readers can consult our college guide for servicemembers and veterans for more information.
Benefits of a Military-Friendly College
—

Members of the military (active duty and veteran alike) often choose to continue their education and pursue a degree — either during their service or when they've completed their time with the military.
There are many reasons for service members to attend college, such as to improve job opportunities, pursue a passion, take advantage of the military's education benefits, and advance a career.
—

A 2020 report from the U.S. Department of Education's National Center for Education Statistics found that in 2015-16 about 6% of undergraduate students were veterans, active-duty service members, or in the reserves or the National Guard.
A large portion of these students took advantage of military benefits.
—

The report also found that 36% of military graduate students and 43% of military undergraduates received some form of veterans education benefits.
Education benefits offered to military members can help increase their return on investment and make pursuing a degree more affordable.
How We Rank Schools
Each year, the BestColleges Ranking Team evaluates hundreds of online programs to produce our annual Best Online Military-Friendly Colleges ranking. In 2022, the team sourced the most recent data available from the Integrated Postsecondary Education Data System and College Navigator, both of which are hosted by the National Center for Education Statistics. We identified 646 schools that qualify for our ranking list based on the following criteria.
Each school must be an accredited 4-year public or private, nonprofit institution.
Must meet at least one of the following criteria:

Yellow Ribbon Program (officially known as Post-9/11 GI Bill, Yellow Ribbon Program)
Credit for military training
Dedicated point of contact for support services for veterans, military servicemembers, and their families
Recognized student veteran organization
Member of Servicemembers Opportunity Colleges

Must submit an annual report to the National Center for Education Statistics.
To ensure the accuracy and quality of our final ranked list, the ranking team reviewed each qualifying school to ensure it met the criteria for our ranking, and then applied our proprietary ranking methodology to identify the best online schools offering this program in the nation. Each school is ranked based on a formula measuring academic factors (50%), affordability (25%), and the availability and popularity of online programs (25%).
The BestColleges Ranking Team is made up of contributors from our data science and product management teams. These contributors operate independently from the editorial team. All BestColleges school rankings are produced by the ranking team and are free of editorial influence. Read our Editorial Policy and Standards to learn more.
BestColleges' Ranking Factors
Academics (50% of total score)
Admissions Rate
Enrollment Rate
Full-Time Retention Rate
Graduation Rate
Affordability (25% of total score)
Average Net Price
Percentage of Enrolled Students Taking Federal Loans
Average Loan Default Rate
Online Programming (25% of total score)
Percentage of Programs Offered Online
Percentage of Enrolled Students Taking Online Courses
Featured Online Degree Programs
Learn about start dates, transferring credits, availability of financial aid, and more by contacting the universities below.
Best Accredited Online Military-Friendly Colleges
Rankings compiled by the BestColleges Ranking Team
Is your school on this list? Get the BestColleges ranking seal.
Important Factors for Military Students Choosing a College
Major and Degree Offerings: Not all colleges and universities feature similar programs, so make sure your prospective schools offer the major and degree you seek. Many military and veteran students pursue majors that align with skills they cultivated while in service. Popular choices include criminal justice, education, and business. Others gravitate toward aviation, skilled trades, or health care.
Accreditation: Check your prospective schools' accreditation status and performance measures before choosing where to apply. The top military colleges hold institutional accreditation from regional accrediting organizations. Consult the Department of Education's College Scorecard to compare military-friendly colleges' performance metrics.
Veteran and Military Programs and Services: Some online colleges support veteran students by participating in the Eight Keys to Veterans Success and Principles of Excellence programs. Military-friendly features may include veteran resource centers, student veteran associations, and student veterans' lounges. Some military-friendly colleges provide tuition discounts, Yellow Ribbon Program funding, and transfer credit for veterans.
Cost: Military students usually qualify for significant financial assistance through various programs, including the GI Bill® and the Tuition Assistance Top-Up. However, many colleges charge high prices for tuition, room and board, and university fees. Learners hoping to avoid student loan debt should still pay attention to tuition price tags. In-state public institutions provide the most affordable degrees, but rates vary considerably by state.
School Size and Location: Learning atmospheres differ significantly between large universities and small colleges. Big schools often provide more degree options and student resources, while smaller schools may offer more individualized attention and mentorship. Urban schools connect enrollees to more cultural and career opportunities, while rural schools may better suit learners who prefer natural beauty and small-town culture.
Transfer Credits: Military students should also consider whether their previous college credits will transfer over when selecting an online college. Elaine Gargiulo, director of military and veterans services at New Jersey City University, states, "Often military-affiliated students move around a lot, so if a university is willing to recognize what they've done elsewhere and help them graduate in a timely fashion, navigating them through the process, they'll not only attend the college, but they'll also recruit other soldiers on your behalf".
Frequently Asked Questions About Military-Friendly Colleges
How hard is it to get into a military college?
true
Data from the National Center for Education Statistics suggests that military academies only accept around 10% of applicants, although the exact acceptance rate varies by academy and year. This puts military academies on par with some of the nation's most competitive colleges and universities.
Meet The Professional
Elaine Gargiulo
Elaine Gargiulo is the director of military and veterans services at New Jersey City University, where she brings with her 20+ years of experience in working with veterans, service members, and their families. Her background and knowledge allows her to provide multiple one-stop services for her students. An alumnus of NJCU, where she received her MA in educational psychology, Gargiulo has served the university in various capacities over the years. She is currently serving her eighth term as the president of the New Jersey Association of Veterans Program Administrators — a group of educators and community providers in the state of New Jersey dedicated to serving the educational and social needs of the military population.
BestColleges.com is an advertising-supported site. Featured or trusted partner programs and all school search, finder, or match results are for schools that compensate us. This compensation does not influence our school rankings, resource guides, or other editorially-independent information published on this site.
Compare your school options.
View the most relevant school for your interests and compare them by tuition, programs, acceptance rate, and other factors important to find your college home.