Best Online Exercise Science Programs of 2021
Learn about online bachelor's in exercise science programs. Read about college courses and career options in this field to help inform your path forward in this field of study.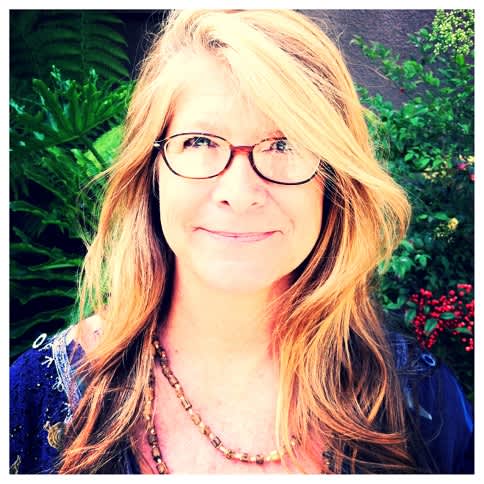 by
Marisa Upson
Published on September 1, 2021 · Updated on April 25, 2022
Edited by Darlene Earnest
BestColleges.com is an advertising-supported site. Featured or trusted partner programs and all school search, finder, or match results are for schools that compensate us. This compensation does not influence our school rankings, resource guides, or other editorially-independent information published on this site.
Ready to start your journey?
Despite the many proven benefits of regular exercise, a 2018 Centers for Disease Control and Prevention survey revealed that only 23.2% of U.S. adults meet guidelines for aerobic and muscle-strengthening physical activity.
Exercise science professionals can help turn the tide on this inactivity by creating individualized fitness plans and promoting everyday exercise routines.
An online exercise science program teaches students the science behind physical activity. Participants learn how to help future clients obtain top physical results while avoiding injuries.
Some graduates go straight into the workforce. Others use this degree as a stepping stone to a physical therapy, physician assistant, occupational therapy, or other healthcare-related graduate program.
What Can I Expect From an Online Bachelor's in Exercise Science Program?
Students pursuing an online bachelor's in exercise science should enjoy an active lifestyle. They also should want to help others achieve their health goals through exercise and good nutrition. To succeed in this field, you need good communication skills, a passion for fitness, and a desire to help people realize their potential.
Most bachelor's programs require 120 credits and take four years of full-time study to complete. Some accelerated options may be completed in three years. In addition, many programs culminate in a capstone project, field experience, and/or internship that can help students improve their skills.
Schools may offer a bachelor of science (BS), bachelor of arts (BA), or bachelor of applied science (BAS) in exercise science.
A BS track may meet the prerequisite for graduate studies in physical therapy and other healthcare programs. This pathway often includes more courses in research and science. A BA may provide greater flexibility and more classes that focus on the humanities. A BAS typically prepares students for direct entry into the workforce.
Exercise science programs also help students get ready to pursue certification from several industry organizations, including the National Academy of Sports Medicine, the National Strength and Conditioning Association, and the American College of Sports Medicine.
A few of the certifications available include certified personal trainer, certified sports nutritionist, and tactical strength and conditioning facilitator. While not mandatory, these certifications may increase job opportunities.
Still Looking for the Right Fit? Discover Similar Programs.
Best Online Bachelor's in Biology Programs
Best Online Bachelor's in Kinesiology Programs
Best Online Bachelor's in Physical Education Programs
What Courses Will I Take in an Online Bachelor's in Exercise Science Program?
Personal Fitness Program Design

This course covers the general principles of designing an exercise program. Topics include programs for healthy people as well as those managing disabilities, diseases, and injuries. In addition, students explore training techniques like warming up, stretching, resistance training, speed, and endurance. The class also may focus on specific populations, such as senior citizens, children, and pregnant women.

Applied Nutrition

Students learn the fundamentals of nutrition and how they relate to health and fitness. Learners examine how nutritional needs change throughout life and how nutrition strategies can improve health and exercise performance. Course topics may include dietary supplements, hydration requirements, and nutrition's role in weight control.

Kinesiology

This course explores the mechanics of movement by studying anatomy, psychology, physiology, and biomechanics. Topics include injury assessment and rehabilitative exercises that may increase mobility. Students also learn the effects of increasing strength and flexibility on posture, coordination, and balance.

Sports Psychology

Students explore the relationship between physical performance and psychology. Topics may include motivation, competition, and how group dynamics affect performance. The class also examines the social and cultural influences that affect athletes and ways to improve performance by modifying psychological factors.

Applied Exercise Prescription

This course covers physical fitness tests and risk assessments, as well as how to use this information to create exercise programs for teams and individuals. Specific topics may include kinesiology, measurements, physiology, and psychology. The class also emphasizes techniques for evaluating body composition, aerobic capacity, flexibility, and strength.
Find the Tools You Need to Get Started on Your Degree
Scholarships and Financial Aid for Online College Students
Your Guide to College Loans
Your Guide to the FAFSA
What Can I Do With an Online Bachelor's in Exercise Science Degree?
Graduates with an online bachelor's in exercise science often pursue careers as exercise physiologists, personal trainers, coaches, and wellness directors. The country's aging demographics and obesity epidemic contribute to the growing demand for healthcare professionals who are knowledgeable about exercise and nutrition.
The Bureau of Labor Statistics (BLS) projects 11% job growth for exercise physiologists and 15% employment growth for fitness trainers and instructors between 2019 and 2029. These professionals earned median annual salaries of $50,280 and $40,510, respectively, as of May 2020. Additionally, the top 10% of exercise physiologists earned more than $78,000 per year.
See where a bachelor's in exercise science can take you, and learn more about healthcare careers.
Exercise Physiologist

Exercise physiologists help patients improve their health by assessing their medical history. They then develop exercise plans and health and fitness goals. Physicians often refer patients with lung and cardiovascular disease and other illnesses to exercise physiologists. These professionals may work in hospitals or as self-employed practitioners.

Personal Fitness Trainer

Personal fitness trainers work in fitness and recreational sports centers. They also may work independently, visiting clients in their homes. These professionals work one-on-one or with groups. They evaluate their clients' fitness levels and develop training programs based on assessments and continued cardiovascular and muscle strength improvement.

Tactical Fitness Trainer

These professionals train military personnel, firefighters, police, and other first responders. They seek to decrease the risk of injury while promoting wellness. Tasks may include assessing the physical condition of participants, developing strength and conditioning programs, and providing nutritional information.

Coach

A sports coach teaches amateur and professional athletes skills that can help them improve their performance. Through physical conditioning and practice, coaches teach athletes proper techniques while providing motivation. Alternatively, a health coach develops programs to help people overcome specific health challenges, such as losing weight, reducing stress, and stopping smoking.

Corporate Fitness Director

A corporate fitness director works with corporations to create workplace wellness programs for their employees. These programs are intended to improve workers' physical and mental well-being. Their goal is to increase morale, productivity, and company loyalty while decreasing work injuries and absenteeism.
Exercise Science Not for You? Check Out These Related Careers.
2021 Best Accredited Online Bachelor's in Exercise Science Programs
How We Rank Schools
At BestColleges, we believe a college education is one of the most important investments you can make. We want to help you navigate the college selection process by offering transparent, inclusive, and relevant school rankings.
Our rankings are grounded in a few guiding principles and use the latest statistical data available from trusted sources. Read our ranking methodology. We hope our approach helps you find the school that is best for you.
Ranking compiled by the BestColleges Ranking Team
Is your school on this list? Get the BestColleges ranking seal.
Best Online Bachelor's in Exercise Science Programs
California Baptist University

Based in Riverside, California Baptist University offers a fully online bachelor's in kinesiology for students seeking a flexible degree completion program. This program consists of 50 major credits and typically takes students 18 months to complete.

Graduates can go on to work as exercise physiologists, athletic trainers, nuclear medicine technologists, and nuclear medicine technologists. Required courses include applied movement anatomy, lifelong motor development, and care and prevention of athletic injury.

This program meets the standards set out by both the National Strength and Conditioning Association and the American College of Sports Medicine. Regardless of their location, online learners pay $613 per credit (as of August 2021).

CBU is regionally accredited by the Western Association of Schools and Colleges Senior College and University Commission.

Concordia University-Saint Paul

Concordia University, St. Paul's online bachelor's in exercise science serves degree completion students looking to graduate quickly. Consisting of 44 credits taught in eight-week courses, this program delivers all coursework asynchronously.

Required coursework covers topics like sport business; foundations of exercise and sports science; applied exercise prescription; and motor development, control, and motor learning. All students must complete an internship. Graduates often go on to work in coaching, health and wellness education, personal training, and rehabilitation.

Applicants must provide official transcripts from all previous schools with a minimum GPA of 2.0. All prospective students must also have access to a computer that meets CSP's technology requirements.

CSP is regionally accredited by the Higher Learning Commission.
Frequently Asked Questions About Bachelor's in Exercise Science Programs
true
Is a bachelor's in exercise science worth it?
Students passionate about health and fitness often find that a bachelor's in exercise science can lead to a fulfilling career. These careers include exercise physiologist, coach, and wellness program director. This degree also can pave the way to graduate programs in occupational or physical therapy, athletic training, and other health-related fields.
true
What can I do with a bachelor's in exercise science?
Graduates with a bachelor's in exercise science may pursue various positions in the health and fitness industry. Possible careers include exercise physiologist, personal trainer, recreation director, and health coach. Graduates can work in numerous settings, including fitness centers, hospitals, and corporations.
true
Are exercise science majors in high demand?
The BLS projects 11% employment growth for exercise physiologists between 2019 and 2029. Demand may increase as practitioners turn to exercise and preventive care to help treat or avoid chronic diseases. The projected growth rate for fitness trainers is even higher — 15%.
true
How much money can I make with a bachelor's in exercise science?
People with a bachelor's in exercise science reported to PayScale that they earned an average annual salary of about $61,000, as of August 2021. Wages vary based on a worker's employer, experience, position, and location.
true
What are some of the highest-paying jobs I can get with a bachelor's in exercise science?
Recreational therapists organize treatment programs for people with injuries, disabilities, and illnesses. According to BLS, the top 10% of recreational therapists earned a median annual salary of $79,250, as of August 2021. Those who work for the government take home a median annual wage of $64,100. Additionally, exercise physiologists reported a median yearly wage of $50,280. Professionals who worked for the government typically earned higher wages, taking home a median salary of $75,740 per year.
Learn what to expect when earning an online exercise science degree. Uncover the best online exercise science programs to choose from. Explore our ranking of the best online bachelor's in science education programs nationwide. Find the best education degree for your career goals. A bachelor's in kinesiology prepares students for high-demand careers in exercise science. Learn about the best online kinesiology programs.
BestColleges.com is an advertising-supported site. Featured or trusted partner programs and all school search, finder, or match results are for schools that compensate us. This compensation does not influence our school rankings, resource guides, or other editorially-independent information published on this site.
Compare your school options.
View the most relevant school for your interests and compare them by tuition, programs, acceptance rate, and other factors important to find your college home.