Best Online Colleges and Top Online Universities of 2022
Our higher education experts at BestColleges have ranked the top online colleges and universities for 2022. Read on to compare schools based on affordability, flexibility, and academic quality. Find your path forward today.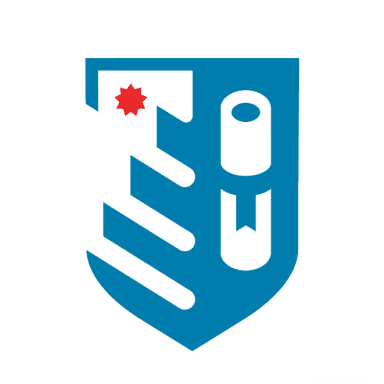 BestColleges.com is an advertising-supported site. Featured or trusted partner programs and all school search, finder, or match results are for schools that compensate us. This compensation does not influence our school rankings, resource guides, or other editorially-independent information published on this site.
Ready to start your journey?
It's safe to say that digital learning is easily the most dramatic change to sweep higher education in more than a century. Online learners are able to attend school from any WiFi-connected location and more effectively balance life demands, like work and childcare, while completing their education.
In recent years, online learning has seen dramatic growth. As students rushed to adapt to the benefits and challenges of online learning mandated by the COVID-19 pandemic, colleges rapidly expanded their online degree offerings to meet the demand. The National Council for State Authorization Reciprocity Agreements (NC-SARA) reported a 93% jump in online college enrollment at SARA-participating schools from fall 2019 to fall 2020, increasing from roughly 3.0 million students in 2019 to more than 5.8 million students in 2020.
A wider availability of online colleges has made higher education more accessible than ever before and increased the number of online graduates entering the workforce. This is great news for anyone looking to obtain their college degree and advance their career.
With proper research and planning, some of the world's best academic and professional programs are now just a few clicks away. Use this guide to learn about some of the best online schools, how to choose which is right for you, and what to expect from online learning.
Why Choose an Online College?
A big reason for the growth in online education and online universities is demand. Online degree programs make college more accessible to a much larger population than traditional on-campus options. Thanks to technology, you can earn a fully online undergraduate or graduate degree while balancing academic commitments with other responsibilities, such as a full-time job or caring for your family.
Reasons for Choosing Online Learning Options

| Reason | 2019 | 2020 | 2021 |
| --- | --- | --- | --- |
| Existing commitments don't allow for on-campus courses | 47% | 52% | 23% |
| Only way to pursue field of interest | 21% | 22% | 18% |
| Employer incentive | 21% | 17% | 12% |
| Reputation of a school | 8% | 5% | 7% |
| Due to COVID-19 | n/a | n/a | 37% |
| Other | 4% | 5% | 3% |
Source: 2021 Online Education Trends Report
In the 2021 Online Education Trends Report conducted by BestColleges — which surveyed over 1,800 students — COVID-19-related restrictions, flexibility, and convenience were listed as top motivators for choosing online learning.
However, the advantages of online degree programs are more than just an increased sense of flexibility and freedom. Online college courses eliminate the need to commute to a campus, which can save students money. There are several costs associated with commuting to campus, including the cost of gas and parking. Affordability is a key concern for many students — 32% of survey respondents reported a household income of less than $50,000 a year.
Online Learning Vs. In-Person Learning
Learning fully online may not be well-suited to everyone, especially if you get distracted easily at home and struggle to stay motivated. However, in-person learning can't compete with the flexibility provided by an online school. Whether you decide to attend school online or on campus, there are many high-quality, accredited colleges and universities to choose from.
Online Learning
---
Pros of Online Learning
Flexibility in scheduling, attend from the comfort of home
Save money on commuting costs and on-campus services
Tuition may be less expensive
Often includes options to graduate faster
Many online school programs offer online student support services and discussion boards
Cons of Online Learning
Lack of in-person support, feelings of isolation
Lack of access to on-campus resources
May be harder to network and make friends
Not all areas of study are available
Can be harder to stay engaged and motivated; must have strong self-discipline
In-Person Learning

---

Pros of In-Person Learning In-person interaction and community Full access to campus resources May be easier to network and make friends More options for areas of study May be easier to concentrate

Cons of In-Person Learning Less control over scheduling More time and/or money spent commuting to class or living on campus Higher tuition costs, especially for out-of-state students at public schools May not have as many accelerated program options Potential increased exposure to illness
Online Degree Programs That Might Interest You
Learn about start dates, transferring credits, availability of financial aid, and more by contacting the universities below.
How Do I Choose an Online College?
In the world of online education, there is no overall best online college or best online degree program. But there is a best option for you. Ask yourself these five questions to begin the search for the best online colleges and universities for your situation:
What area of study interests you?
What type of online degree do you need to meet your goals?
What type of institution offers the degree program you need?
How much flexibility do you need?
How much can you afford to spend on an online degree program?
By understanding what you want out of a particular degree, you can make educated choices about which online universities and colleges have the best chance to give you an acceptable return on investment.
To help get you started on researching your degree options, check out these popular degree program rankings:
Choose an Area of Study
The first step is to think about what area of study you'd like to pursue in order to meet your career goals. Different college majors teach different skills and have different points of emphasis.
Examine the different majors offered by a variety of top online colleges that relate to the field of study you're interested in. Research what specific courses are required in each major. Also consider what specific hard and soft skills will be most valuable to the work you want to be doing.
You can explore our collection of academic program rankings to learn more about the best online degrees in various fields of study.
Popular Areas of Study by Degree

| Rank | Associate | Bachelor's | Master's |
| --- | --- | --- | --- |
| 1 | Liberal arts and sciences, general studies, and humanities | Business, management, marketing, and related support services | Business |
| 2 | Health professions and related programs | Health professions and related programs | Education |
| 3 | Business, management, marketing, and support services | Social sciences and history | Health professions and related programs |
Source: National Center of Education Statistics (undergraduate and graduate degree fields)
Explore Our Guides to Online Schools By Degree Level
Once you've determined what area you're interested in studying, determine which degree (or degrees) you'll need to meet your professional goals. Also be sure to double-check for required prerequisites.
Ideal For: Those who have a high school diploma and want to quickly gain practical career skills
Typical Length: 2 Years
Median Annual Salary*: $40,000
Ideal For: Those who have a high school diploma or some college credits and want to start a new career path or increase their earning potential
Typical Length: 4 Years
Median Annual Salary*: $55,700
Ideal For: Those who already have a bachelor's degree but want to switch careers, qualify for more advanced leadership roles, or increase their earning potential
Typical Length: 2-3 Years
Median Annual Salary*: $70,000 (for workers with a master's or higher)
Ideal For: Those who already have a bachelor's or master's who want to be an expert in their field or pursue positions in research and academia
Typical Length: 3-6 Years
Median Annual Salary*: $70,000 (for workers with a master's or higher)
*For full-time, year-round workers ages 25-34
Evaluate Online Colleges
There are many factors to consider when judging the quality of an online program and determining whether it's the right fit for your educational goals. Take time to consider each of the aspects mentioned below.
Type of Institution
The degree you decide to pursue will help determine the type of institution you need to attend. The most common types of colleges and universities fall under the following categories.
Accreditation
Always verify that an online university or college is accredited. Accreditation matters because it sets quality standards meant to ensure that online degrees are legitimate and hold value. The accreditation status of your college can also impact your ability to apply for financial aid or transfer credits.
A school's accreditation status should be mentioned on its official website. Students can also verify a school's status through the U.S. Department of Education or the Council for Higher Education. Both maintain lists of recognized regional, national, and programmatic accrediting agencies.
National vs. Regional Accreditation

| | Regionally Accredited Schools | Nationally Accredited Schools |
| --- | --- | --- |
| Type of Institution | Commonly nonprofit, public schools | More common among for-profit, religious, or vocational schools |
| Academic Standards | Typically follow a rigorous admissions process | Admissions process may be more relaxed |
| Transfer Credits | Transfer credits from regionally accredited schools are typically accepted by both regionally and nationally accredited schools | Transfer credits from nationally accredited schools may only be accepted at other nationally accredited schools |
| Corporate Tuition Reimbursement | Typically eligible | Not always eligible |
| Cost | May be more expensive | May be less expensive |
Colleges can be accredited by regional or national agencies.
Many of the best online schools are regionally accredited as regional accreditation is considered the most prestigious. In the U.S., there are seven regional accrediting agencies that evaluate two-year and four-year colleges. Some states also have their own accrediting bodies that are independent of regional agencies. You can learn more about each individual agency, as well as its jurisdiction, through the Office of Postsecondary Education.
National accreditation is more commonly found in trade and vocational schools. Students considering a nationally accredited online college should research the school's reputation and understand how its academic standards might differ from regionally accredited schools. It's important to note that most nationally accredited schools will accept transfer credits from regionally accredited colleges and universities, but the opposite is not always true.
Students should also be wary of accreditation mills that offer genuine-looking but ultimately phony endorsements to schools.
Programmatic Accreditation
In some cases, individual programs may also be accredited by an independent board. One example is the Accreditation Board for Engineering and Technology, which evaluates academic programs in applied science, computing, engineering, and technology. Independent agencies assess the competence and rigor of both on-campus and online degree programs, giving students peace of mind that their school's department offers a reputable program.
Some state-level professional credentials require that students graduate from a program with specific programmatic accreditation.
Flexibility
Online college courses come in a variety of formats, such as synchronous and asynchronous options, allowing students to choose a structure that works best for their learning style and lifestyle. Determine what kind of flexibility you'll need in an online program by considering the common online course formats below.
Online Course Formats

| | |
| --- | --- |
| Synchronous | Students attend classes, view lectures, participate in group chats and conversations, and complete assignments according to a pre-set schedule or syllabus. |
| Asynchronous | Students are given regular deadlines for completing assignments, viewing or listening to lectures, and participating in group discussions, but they can complete these tasks at any time before the due date. |
| Open Schedule | Students can begin courses at any time, independent of traditional quarter or semester schedules. Students must complete assignments at set points during the class based on their start date and discussion. Interaction with other students is usually minimal or lacking entirely. |
| Fixed-Time Online Courses | Students access all academic materials from a computer (no in-person meetings are required), but must log in to virtually attend and participate in class at specific times. |
| Hybrid | The majority of course materials and instruction are provided online and can be done remotely, but students are required to meet in person one or more times during the course. |
Cost
The true cost of a program can be one of the most important factors when deciding on the best online university or college for you. When comparing the costs of online vs. on-campus programs, many students assume attending college online will always be cheaper with fewer fees.
In some ways, that may be true — online learners who don't plan on using campus-based services can typically skip costs associated with in-person attendance, including activity, parking, and health fees. Additionally, at some schools, all online students pay in-state tuition, and other online student discounts and fee waivers may be available.
However, many who opt for online college courses encounter fees specific to distance learning, such as certain technology fees. These may be flat fees or charged by the credit hour.
Location
Although a significant advantage of a fully online college or university is the fact that you can take courses anywhere with an internet connection, most online students actually take classes from a school located within 100 miles of where they live. Online degree programs offer a great deal of flexibility, but enrolling in an online degree program close to your home can offer additional advantages.
If you enroll in an online degree program close to home, you may be able to save money by paying in-state tuition. You could also more easily access campus resources (e.g., libraries, gyms, or in-person office hours with professors and academic advisors) or explore hybrid programs, which require you to spend some time on campus in addition to taking classes online.
Interested in learning about the best online degrees available in your state? Explore the map below to find the best online school in each state.
Top Online Schools By State
Student Support
Each online program differs in the support it offers to students, so make sure you'll be getting the resources you need to feel comfortable and confident in your studies. For some, that might mean resources for student parents, students of color, or undocumented students. Student services can also come in the form of writing assistance, coaching and counseling from an academic advisor, and career services for online graduates.
Online Universities That Might Interest You
Learn about start dates, transferring credits, availability of financial aid, and more by contacting the universities below.
How Can I Pay for an Online Degree?
Earning an online college degree typically requires a substantial investment. While some students choose to pay for college out-of-pocket using savings or family contributions, many need to seek financial aid to help make college more affordable.
Some online schools also allow students to pay for tuition and housing in monthly installments, rather than paying one lump sum for each semester or quarter term. These deferred payment plans may carry little to no interest, but the balance must be paid off by the end of each term.
Financial Aid
Financial aid opportunities are available through various sources, including the federal government, nonprofit organizations, and private companies, as well as the online college or university a student attends. Filling out the Free Application for Federal Student Aid (FAFSA) is required to qualify for federal student loans, as well as many private scholarships and grants.
Submitting the FAFSA is recommended for undergraduate and graduate students who qualify, and students should complete this process each year they're in school. The FAFSA form may be completed and submitted online. It includes questions about the applicant's financial background — including their family's income, tax history, and current assets — to determine how much financial aid a student may qualify for.
Loans
Students may seek college loans from the federal government or private lending institutions, such as banks or credit unions. Federal loans carry a fixed interest rate, and the interest may be tax-deductible. Federal loans do not need to be repaid until the student graduates or leaves school. Online graduates who struggle to repay their loans may be able to postpone or reduce their monthly payments.
Loans from private lenders, on the other hand, typically carry a variable interest rate — up to 14% or higher in some cases — and the interest is rarely tax-deductible. Students are often required to begin repaying these loans while still in school. Private lenders may also place restrictions on how the aid money is spent. However, if you cannot afford your monthly payment for your private student loan, refinance and consolidation options may be available.
Work-Study Programs
The Federal Work-Study Program is designed for students who demonstrate financial need. The program allows them to work part time while enrolled in college courses. Students attending a college online that participates in the Federal Work-Study Program are eligible to join. This includes those seeking undergraduate, graduate, or professional degrees. Part-time and full-time students may be eligible.
Federal Work-Study jobs are often related to the student's field of study. On- and off-campus positions may be available through the program, depending on availability. Those who work on campus usually work for the school, while off-campus employees often work for nonprofit organizations or public agencies.
Tuition Reimbursement Programs
According to a 2020 Society of Human Resource Management report, about half of private organizations offer tuition assistance to employees who wish to earn a postsecondary degree. These plans are mutually beneficial. Employees who receive assistance can offset some of the out-of-pocket costs for their education, and employers strengthen their workforce with workers who have advanced training in their field.
However, tuition reimbursement may not cover all of a student's expenses. It is not uncommon for organizations to reimburse $4,000-$9,000 in tuition per year, depending on the circumstances. Additionally, the employee may be required to work for the organization for a certain length of time after earning their degree or certificate.
Grants, Fellowships, and Scholarships
A grant is a form of financial aid delivered to students in a lump sum. For example, the federal government provides Pell Grants to low-income students, and many colleges and universities also offer similar grants. Fellowships are essentially a type of grant for students who conduct independent research. Scholarships are similar to grants, but these are normally available through private organizations. Additionally, while grants are typically need-based awards, scholarships may be awarded based on variables like academic merit, field of study, or demographic factors.
Some grants, fellowships, and scholarships impose restrictions on how the money may be spent. Recipients who do not follow these guidelines may need to pay back some or all of the award. Otherwise, these forms of financial aid — unlike loans — do not need to be repaid by online graduates.
Learn more about scholarships and financial aid options for online college students.
What Do I Need to Apply to Online College?
Once you've decided on the best online school for you, you'll need to take many of the same steps required to apply to an on-campus program. Make note of important deadlines and submission dates before starting the process so you'll have time to prepare and collect the proper materials.
What You'll Need
Test Scores
Letters of Recommendation
Personal Statement/Essay
Official Transcripts
Application
Over 900 schools accept the Common Application. Students who fill in some basic information and answer a few school-specific questions can apply to multiple schools or universities at a time. Check to see if the online school you're applying to accepts this type of application. If not, you can find the admissions application on your target school's official website.
College Essay
Many applications require a long-form essay that addresses a general topic or creative prompt. Be sure to write multiple drafts of your essay to ensure it is free of grammatical errors, typos, and ambiguities. If the prompt is general, make sure to emphasize your academic, professional, and extracurricular experiences to demonstrate your value as a student.
Letters of Recommendation
You'll likely need to submit at least one letter of recommendation with your application packet, so try and come up with a few good references who you can ask. Teachers, school counselors, and employers are all good resources to reach out to.
Official Transcripts and Test Scores
Undergraduate students are often asked to submit high school transcripts and SAT or ACT scores. Alternatively, graduate students may be asked to submit their undergraduate transcripts, as well as GMAT or GRE results, depending on their school and area of study.
What Can I Expect From Online College Courses?
While online learning courses have their own unique expectations, they share many of the same components and objectives as traditional in-person learning courses. Here's what you can expect from online college courses.
Lectures
Specific requirements vary by program, but most online students log into their school's learning management system (LMS) to participate in online class lectures. Asynchronous learning programs allow students to view lecture recordings on their own time. Alternatively, synchronous programs may require students to watch live-streaming lectures. In some cases, synchronous courses feature video conferencing components that allow students to ask questions and interact with their professors and fellow students.
Peer-to-Peer Interaction
Online coursework often features discussion boards where students can communicate through written posts. Videoconferencing may also be available, and students may contact one another by phone, email, or social media to coordinate study sessions or work on group projects. Additionally, students who live close to campus can coordinate in-person study groups with their classmates.
Instructor Interaction
Individual online classes frequently feature a discussion board where students can leave faculty questions. Many professors will also provide their personal contact information — including email, phone, and social media — to ensure their students can contact them if they have questions or concerns.
Assignments and Homework
The assignments and homework requirements for online college courses usually mirror on-campus classes. Depending on the subject, these assignments may include group projects, presentations, and research papers. Many online classes also require students to participate in group discussions on LMS boards. The LMS will feature specific drop boxes for individual classes and assignments.
Synchronous courses often follow a tight schedule. In contrast, asynchronous courses may allow more flexibility for assignments, though most still have weekly deadlines. Online college courses may use online platforms, such as Pearson MyLab, which organize course content into quizzes, tutorials, and other interactive materials.
Presentations
Online coursework may include presentation assignments. In most cases, group members communicate and work on their projects through discussion boards, email, or phone. The presentations are usually delivered remotely, using web conferencing tools like Blackboard Collaborate or Zoom. Videos may also be posted on websites like YouTube.
Tests and Exams
Quizzes for most online college courses are completed using the LMS. Tests and exams in online classes may be proctored or monitored remotely. Proctored exams usually require students to visit local testing centers, where onsite proctors monitor test-takers. For virtually monitored exams, the proctor may observe the student using a webcam. Some courses also use cheating detection software to monitor the student's web activity while taking the exam.
Expert Advice on Choosing an Online Program
According to Online Education Advisor, Melissa A. Venable, Ph.D.
Every year when we conduct our annual survey of online students, respondents say they wish they had compared more programs before enrolling. Deciding between online programs can be challenging — especially since there are more choices now than ever before — but there are a few things you can do to find the best option for your needs.
Beyond ensuring the online programs you're considering are accredited by a reputable organization and within your reach financially, the best place to start is with your own goals. From career advancement to lifelong learning, students choose their online degree programs with a variety of objectives in mind.
Take some time to identify why you want to pursue an online degree and the kinds of support you'll need to succeed. Look for support services and resources that are important to you, such as tutoring, career counseling, internship coordination, social clubs, and health and wellness classes.
Look for support services and resources that are important to you, such as tutoring, career counseling, internship coordination, social clubs, and health and wellness classes.
Can't find what you're looking for while searching for online degree programs? Don't be afraid to reach out and ask a school directly! Some schools offer sample classes or course tours online to show you what the experience will be like once you become an online student.
2022 Best Accredited Online Colleges and Top Online Universities
Rankings compiled by the BestColleges Ranking Team
How We Rank the Best Online Colleges
We review hundreds of online college programs each year to help students find the best online universities and colleges to meet their needs. Each ranked school is a fully accredited, nonprofit institution. Our methodology uses qualitative measures and data provided by the National Center for Education Statistics and proprietary school surveys. Read our ranking methodology.
Use our ranked list of the best online colleges and universities to begin your search for a program that works with your budget, schedule, and learning style. Each school profile includes information about available subjects and majors, as well as notable student outcomes. We hope our resource helps you find the school that is best for you.
Frequently Asked Questions About Online Degree Programs
Featured Student Planning Resources
Featured Image: Prostock-Studio / iStock / Getty Images Plus / Getty Images
We've ranked the most affordable online colleges in the U.S. Begin earning a high-quality degree with low annual tuition. We've ranked the best online community colleges & trade Schools for programs, financial aid, and more. Compare and search for the school that matches your goals. Adult students face unique challenges in college. We've listed the best online colleges for working adults that offer supportive services for their needs.
BestColleges.com is an advertising-supported site. Featured or trusted partner programs and all school search, finder, or match results are for schools that compensate us. This compensation does not influence our school rankings, resource guides, or other editorially-independent information published on this site.
Compare your school options.
View the most relevant school for your interests and compare them by tuition, programs, acceptance rate, and other factors important to find your college home.