Best Online Master's in Clinical Research Programs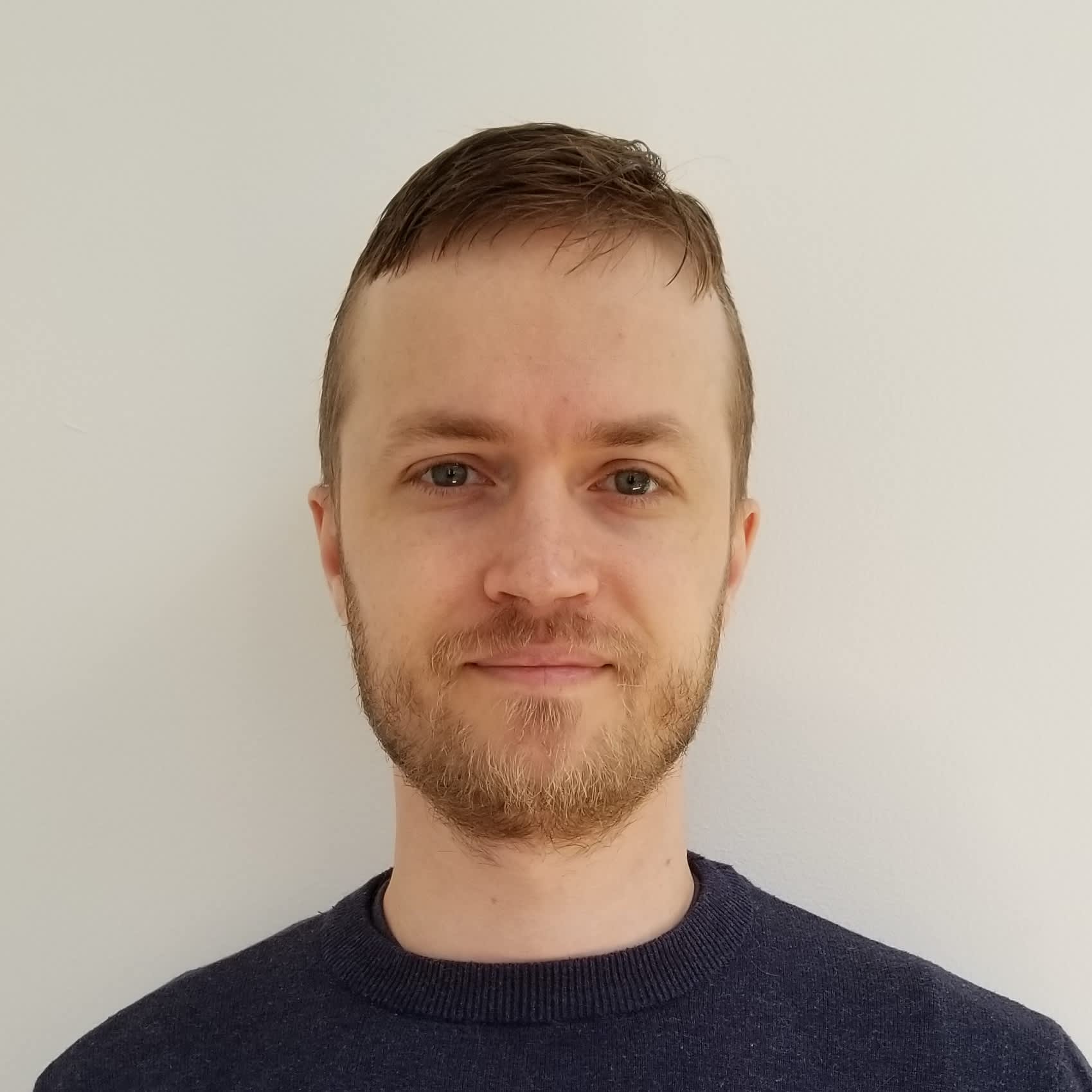 By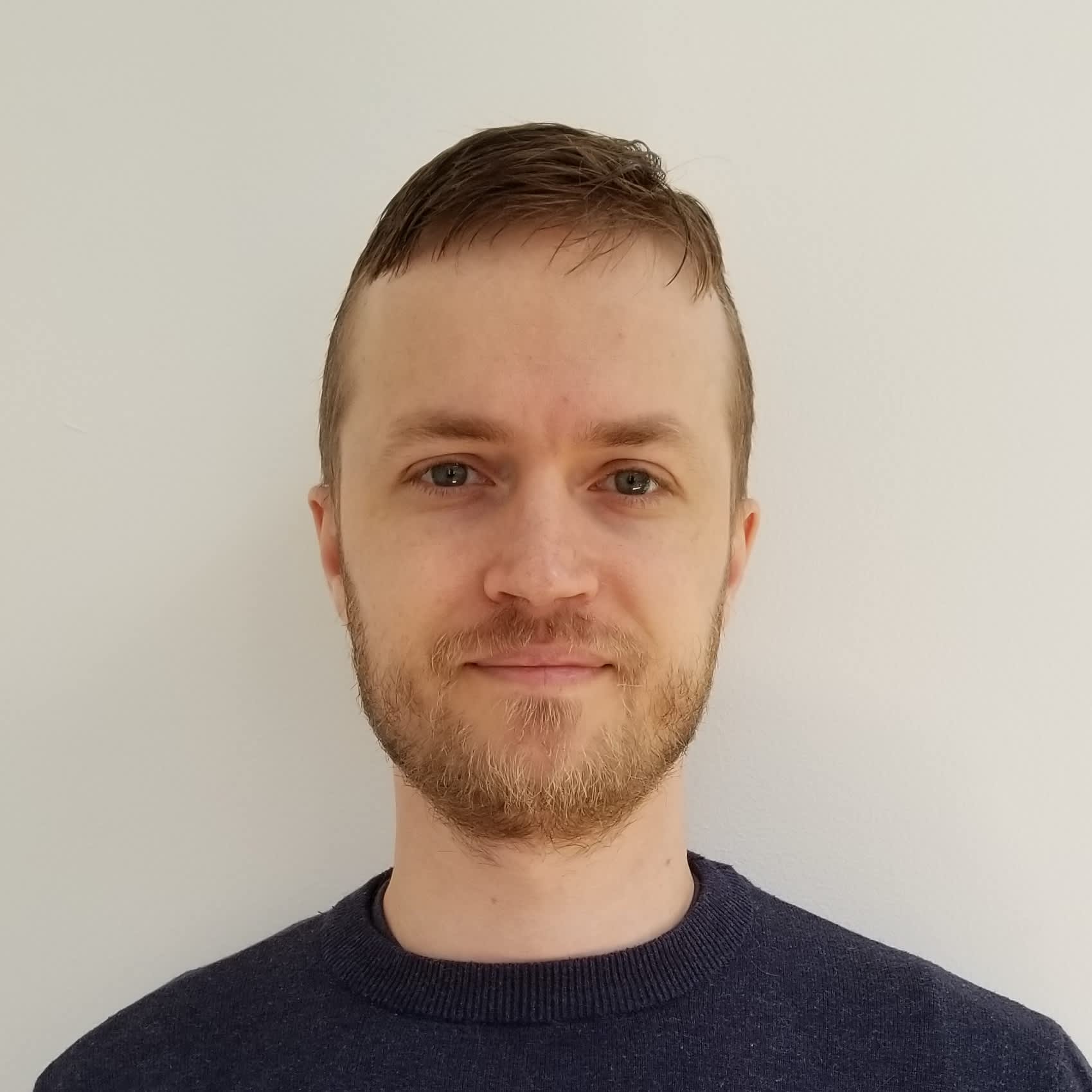 Doug Wintemute
Writer
Doug Wintemute is a writer who focuses on higher learning and entertainment. Since 2014, he has contributed to content and editorial work for award-winning publications. He completed his BA and MA in English at York University, graduating summa cum l...
Updated on August 16, 2023
Edited by
Darlene Earnest
Editor & Writer
Darlene Earnest is a copy editor for BestColleges. She has had an extensive editing career at several news organizations, including The Virginian-Pilot and The Atlanta Journal-Constitution. She also has completed programs for editors offered by the D...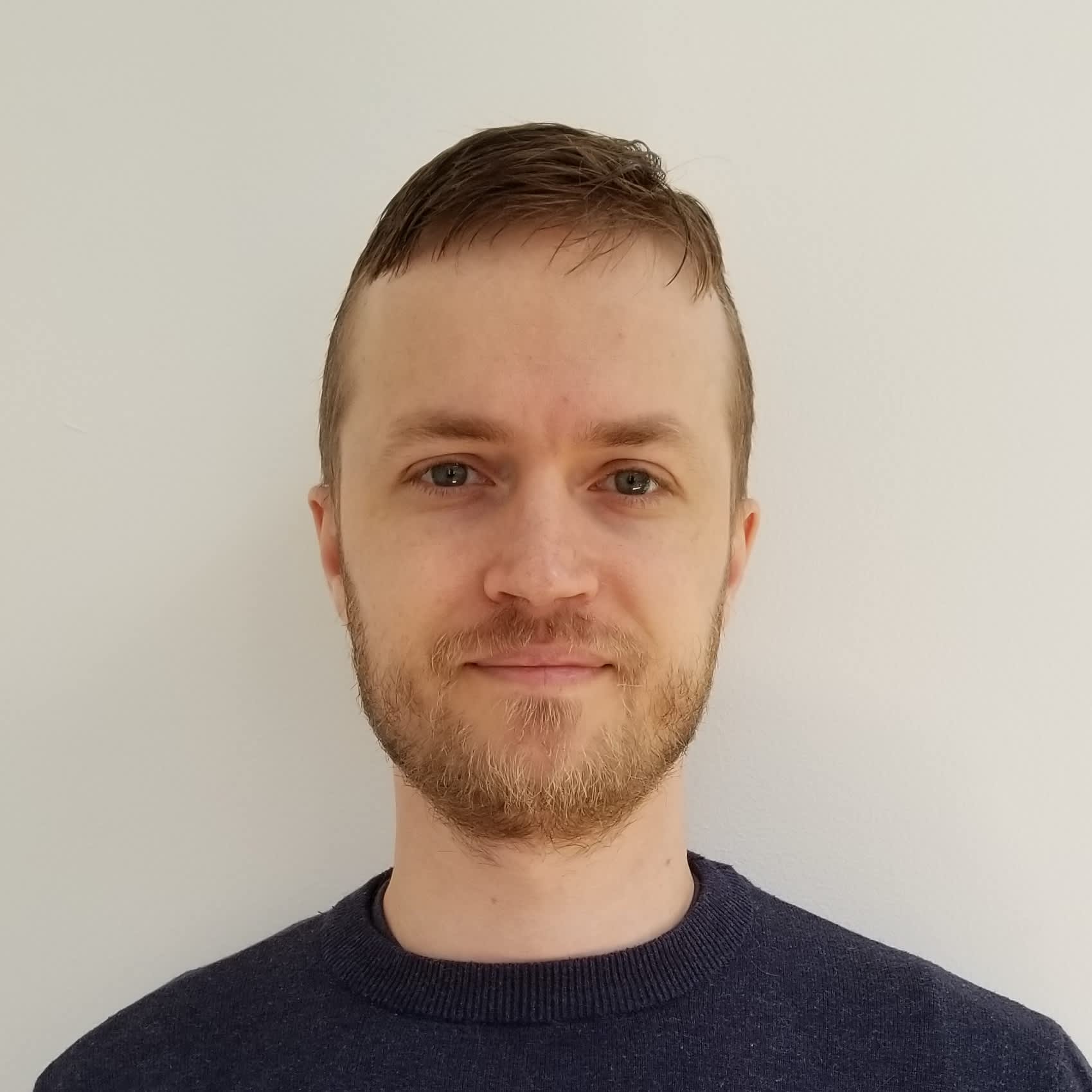 By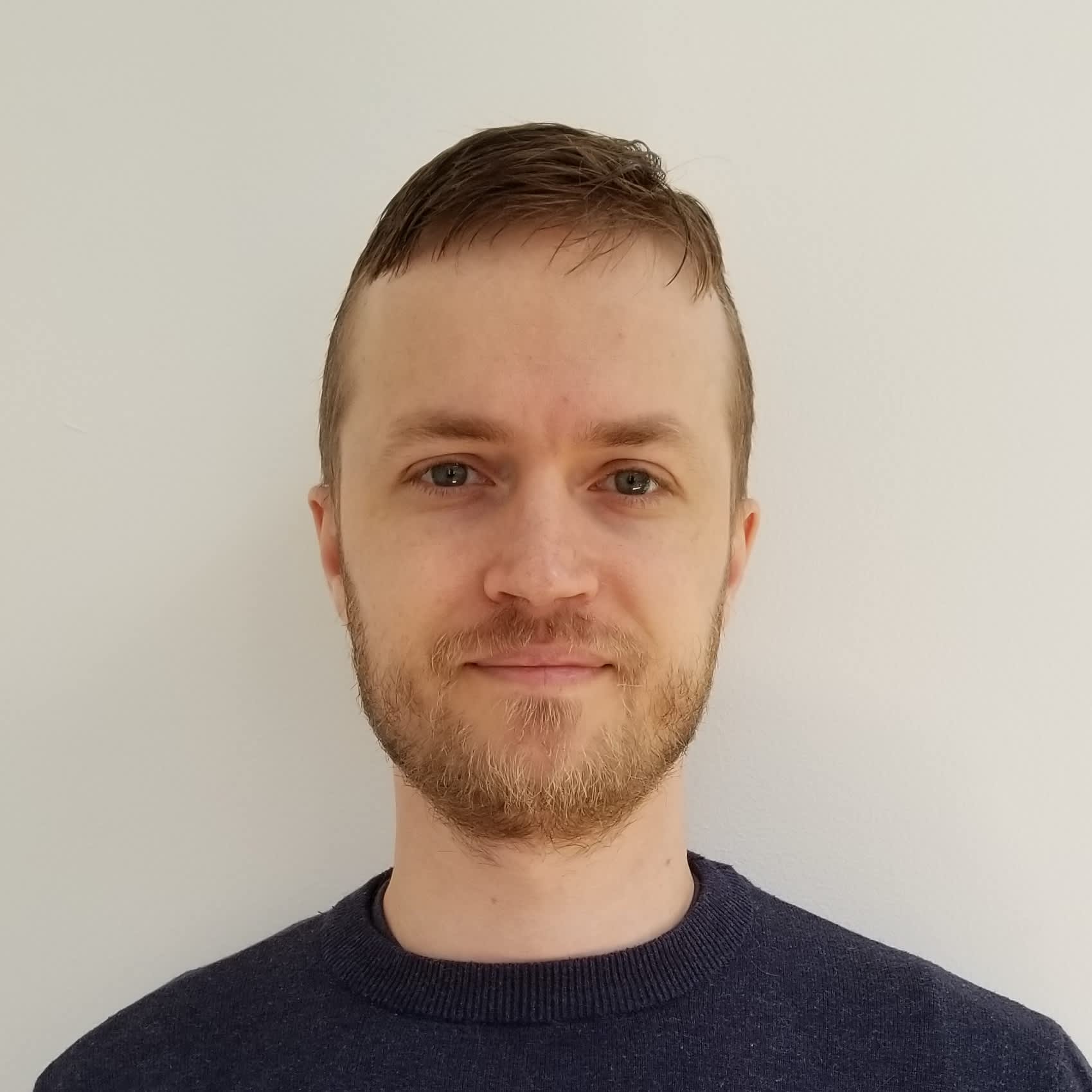 Doug Wintemute
Writer
Doug Wintemute is a writer who focuses on higher learning and entertainment. Since 2014, he has contributed to content and editorial work for award-winning publications. He completed his BA and MA in English at York University, graduating summa cum l...
Edited by
Darlene Earnest
Editor & Writer
Darlene Earnest is a copy editor for BestColleges. She has had an extensive editing career at several news organizations, including The Virginian-Pilot and The Atlanta Journal-Constitution. She also has completed programs for editors offered by the D...
Updated on August 16, 2023
www.bestcolleges.com is an advertising-supported site. Featured or trusted partner programs and all school search, finder, or match results are for schools that compensate us. This compensation does not influence our school rankings, resource guides, or other editorially-independent information published on this site.
Turn Your Dreams Into Reality
Take our quiz and we'll do the homework for you! Compare your school matches and apply to your top choice today.
Clinical researchers study the behaviors of medicines and drug efficacies in human participants. They run trials and analyze the findings to improve treatments, inform the medical community, and advance public health measures.
A master's in clinical research program helps prepare students for these roles. It can equip them with the skills to design and run safe and effective clinical studies and apply the results in the most impactful ways.
With the need for clinical researchers to fight diseases and improve healthcare services already high, the impact of COVID-19 sent demand to new levels. The U.S. Bureau of Labor Statistics (BLS) projects 11% job growth for all life scientists between 2020 and 2030, a sector that earns median annual wages of $81,130, as of May 2020.
To meet the growing demand, many of the top online schools offer online master's in clinical research programs. These two-year programs provide graduates with clinical research foundations that they can apply to various fields.
To help prospective learners identify their optimal pathway, this guide explores the program in detail and highlights career options and considerations to keep in mind when making a choice.
What Can I Expect From an Online Master's in Clinical Research Program?
Clinical researchers typically possess strong critical thinking, math, and statistical skills. The degrees usually feature 30-45 credits and up to two years of training, combining theoretical and practical studies. A master's in clinical research program also can provide unique options and opportunities for many different interests.
While most clinical research master's programs award a master of science degree, some alternatives may be available, such as a master of advanced studies or a master of science in health science. Though they differ in name, these degrees usually feature similar course offerings and career pathways.
Prospective students will find the biggest differences between program options in the available concentrations.
Programs may offer specializations in epidemiology, trial management, community health, and clinical investigation. Concentrations allow learners to focus more intently in one area and can better prepare them for careers or further training in that subdiscipline.
In an online master's in clinical research program, laboratory work plays a large role, with students completing practical assignments on campus or via online labs. These programs also tend to feature heavy practicum components, familiarizing learners with professional environments and research assignments.
Still Looking for the Right Fit? Discover Similar Degree Programs.
What Courses Will I Take in an Online Master's in Clinical Research Program?
Epidemiology Research
This course teaches students the proper professional approaches and methods for answering health research and epidemiological questions. Learners look at ways of evaluating measurements, symptoms, and diagnostic and treatment maneuvers, along with the protocols for appraising and writing research.
Patient-Oriented Research
In this course, students learn how to create and administer research with the patient in mind, including observing the rules and regulations for human experimentation, data management, and ethics.
Clinical Trial Design
Students in this course explore the governing bodies and regulations for clinical trials. They learn how to identify the most effective questions, stage the appropriate trials, obtain and store findings, and analyze the results.
Bioethics
Bioethics courses explore the challenges with medical records and experimentation within the medical profession. The training may look at patient rights and how different factors, such as cultures and belief systems, can lead to patient challenges and conflicts.
Biostatistics and Data Management
This course examines the methods and applications of biostatistics, along with the strategies and technologies used for data management. Students may learn to use different statistical software and modeling techniques.
Find the Tools You Need to Get Started on Your Degree
What Are the Admission Requirements for an Online Master's in Clinical Research Program?
The admission requirements for an online master's in clinical research program depend on the specific program. However, most prospective students need a bachelor's degree and a competitive GPA, such as a minimum 3.0 in many cases. Though most programs accept applicants from various disciplines, some schools may require candidates to have specific health-related prerequisites.
The list below highlights some of the most common application requirements for graduate admissions. Additional requirements may include having the appropriate technology for online learners and the completion of an interview in rare cases.
Application
Prospective students must submit an application to the school of their choice. The document usually includes personal information and the program being applied to. While mostly used by undergraduate students, candidates may also be able to apply through a college application system.
Test Scores
In most years, test scores play a large role in the admission decision, but COVID-19 has created challenges for test-takers. Therefore, many schools have provided prospective students with test waivers. However, candidates may still consider a GMAT or GRE prep course to ensure they get the results they need for admission.
Letters of Recommendation
Most college applications require three letters of recommendation, which provide insight from a former employer or teacher on a prospective student. These letters can offer a glimpse into the applicant's work and study habits or suggest how the candidate might fare in a graduate program.
Resume and Work Experience
College applications include resumes and cover letters so schools can get information about an applicant's professional history. While few clinical research programs require professional experience for admission, prospective students who do have it may receive preference.
Essays
Writing a grad school essay can be one of the more important application components. Essays can provide information on the applicant's personal history, educational interests, and career goals. At the graduate level, prospective students may focus their letters on how their research ideas align with the school and faculty.
Official Transcripts
Transcripts provide schools with plenty of useful information, including all the grade and credit details from the applicant's entire post-secondary journey. Schools use transcripts to identify if the prospective student has the appropriate prerequisites and if they qualify for transfer credits.
What Can I Do With an Online Master's in Clinical Research Degree?
Career Outlook
A master's in clinical research program can provide graduates with in-demand advanced skills and knowledge, along with career flexibility. Many of the career pathways available to graduates have promising job projections.
For instance, the BLS projects 30% job growth for epidemiologists between 2020 and 2030, nearly four times faster than the rate for all occupations.
Much of the demand comes from an increased focus on infection control and protection against globalized diseases and viruses. Clinical research specialists work in several industries, including public health, academia, research and development, and pharmaceuticals.
In addition to these strong opportunities, graduates can enjoy competitive wages, such as epidemiologists, who earn median annual wages of $75,560, as of May 2020.
Discover where a master's in clinical research can lead. Learn more about public health careers.
Career Paths
Epidemiologist
Epidemiologists study health problems and patterns in the search for causes of diseases, health risk reductions, and improved health outcomes. They run tests and trials, collect and analyze data, and communicate their findings in publications and presentations. Epidemiologists often specialize in a field, such as infectious diseases, environmental health, or public health preparedness.
Median Annual Salary (as of May 2020): $74,560
---
Medical Scientist
Medical scientists use various methods to investigate human diseases, drug efficacies, and disease causes and treatments. They look for ways to improve health outcomes, and they may create programs and medical devices to achieve these results. These professionals can work in hospitals, postsecondary schools, pharmaceutical labs, and life sciences research and development labs.
Median Annual Salary (as of May 2020): $91,510
---
Microbiologist
Microbiologists study viruses and bacteria to better understand what they are and how they interact with different hosts and settings. They design experiments to test drugs and methods for fighting disease and bacteria, along with understanding virus growth and spread habits. Microbiologists publish and present their findings and work with other medical and science professionals.
Median Annual Salary (as of May 2020): $84,400
---
Biochemist
Biochemists study the makeup and processes in diseases and other living things. They test how various drugs, treatments, and environments affect disease growth and processes. In addition to advancing knowledge of disease and infection, the work of biochemists can improve disease detection and medical treatments.
Median Annual Salary (as of May 2020): $94,270
---
Health Education and Community Health Specialists
Health education and community health specialists develop programs that educate the public on specific medical concerns and promote wellness. They may work with specific communities or specialize in certain public health concerns. In public health departments, these professionals help develop immunization campaigns and emergency preparedness strategies. They also educate other healthcare professionals.
Median Annual Salary (as of May 2020): $48,140
---
Clinical Research Not for You? Check Out These Related Careers.
Continuing Education
After completing a master's in clinical research program, many graduates continue their training in a doctoral program. They have several quality educational pathway options, including a doctorate in clinical research. A Ph.D. in this field can lead to medical scientist careers or postsecondary teaching positions.
Graduates may also branch out and pursue a related healthcare discipline, such as a doctorate in healthcare management, a doctorate in healthcare administration, or a doctorate in public health. With any of these degrees, graduates can teach at the postsecondary level, lead in a healthcare setting, or contribute to the advancement of medical science.
How Do I Choose an Online Master's in Clinical Research Program?
Cost
Prospective students usually consider cost very strongly, but it's important to evaluate the true program cost when doing so. This takes into consideration the tuition and all fees associated with the training, along with any impact on income. Applicants should also consider comparing online and on-campus costs, public and private schools, and in-state and out-of-state costs.
Program Format
Program format influences how and when a learner studies. Prospective students need to think about how they learn most effectively and what type of schedule works best. They should compare asynchronous vs. synchronous study and part-time and full-time schedules to find the most suitable format.
Location
Regardless of whether they choose an online or on-campus program, students should think about location. Online learners need to know if their program features on-campus requirements and if they can complete them. Other location-related considerations might include in-state or out-of-state tuition rates.
Accreditation
All schools need to possess regional accreditation if they want to offer financial aid and competitive employment opportunities to students. For programmatic accreditation, prospective students can look for recognition from the Commission on Accreditation of Allied Health Education Programs or the Accreditation Council for Clinical Research and Education.
Student Support
Student services can improve the quality of life and education for students. The online student services provided by a school should be considered during the selection process, including things like tutoring, mentorship programs, career services, and alumni networking opportunities. Program-specific services should also be considered, such as practicums and internships.
Best Accredited Online Master's in Clinical Research Programs
How We Rank Schools
At BestColleges, we believe a college education is one of the most important investments you can make. We want to help you navigate the college selection process by offering transparent, inclusive, and relevant school rankings.
Our rankings are grounded in a few guiding principles and use the latest statistical data available from trusted sources. Read our ranking methodology. We hope our approach helps you find the school that is best for you.
Rankings compiled by the the BestColleges Ranking Team
Is your school on this list? Get the BestColleges ranking seal.
Best Online Master's in Clinical Research Programs
George Washington University

The online master of science in health sciences in clinical and translational research offered by George Washington University comprises 36 credits, with students completing all requirements from the comfort of their homes.

Most learners in this online master's in clinical research graduate within two years and cover topics such as critical analysis of clinical research, collaboration and team science in practice and research, and biostatistics translational research. The program concludes with a comprehensive capstone project.

Program Snapshot

Program URL: Visit Program
Cost-per-Credit: $1,315
Program Length: 2 years
Total Credits Required to Graduate: 36 credits
Instruction Style: Asynchronous
Format: Online
School Status: Private
Program Accreditation: N/A
School Accreditation: Middle States Commission on Higher Education

Located in Boston, MCPHS provides both an online and in-person MS in clinical research that takes less than two years to complete. Students cover 24 core credits in areas such as statistics in clinical research, laws and regulations governing human research, and health epidemiology. The final six credits can be earned by taking elective courses.

Applicants to this online master's in clinical research must possess a bachelor's degree, minimum 3.0 GPA, and prior or current experience in a research-based field.

Program Snapshot

Program URL: Visit Program
Cost-per-Credit: $1,275
Program Length: 18 months
Total Credits Required to Graduate: 30 credits
Instruction Style: Synchronous, Asynchronous
Format: Online
School Status: Private
Program Accreditation: N/A
School Accreditation: New England Commission of Higher Education
Resources for Graduate Clinical Research Students
Join this society to network, search for jobs, and learn about careers in microbiology. Upon graduation, continue your education with the ASM's webinars and stay up to date on recent innovations in the field through the association's multiple publications.
For students interested in the patient experience in clinical research, the CISCRP is a nonprofit dedicated to educating and communicating with members of the public and potential clinical trial participants. The organization's webinars provide information on how to communicate with patients and what concerns are at the top of trial participants' minds.
With free online courses offered through the Collaborative Institutional Training Program, SOCRA aims to inform and increase awareness of clinical researchers. An annual conference offers an opportunity to learn about current trends and issues in the field.
This international nonprofit is dedicated to ethical and productive clinical trial design. Join this society to learn from professionals about trial formats, effectiveness, and results.
For future healthcare educators, the HCEA unites healthcare professionals, patients, and community outreach workers to engage in conversation about healthcare issues. This resource offers teaching tools such as diagrams and clear explanations in nonprofessional language to increase comprehension for all parties.
Professional Organizations in Clinical Research
By joining and participating in a professional organization, you gain exposure to the latest trends and issues in the field, and meet like-minded colleagues. Many of these associations offer career benefits as well, such as job search engines and ongoing educational development webinars. Beyond the national associations listed below, look also for local professional communities to meet clinical researchers in your area.
Access the ACRP's eLearning portal to explore ongoing educational opportunities, present your latest research in the ACRP annual conference, or submit an article to the monthly journal, The Clinical Researcher.
Stay current on international epidemiological studies, pandemics, and large-scale disease prevention as an associate of the IEA. Join international meetings, read community publications, and engage in international healthcare.
The APHA unites government healthcare advocates nationwide. Detailing current and future advocacy platforms such as environmental health, vaccines, and tobacco use prevention, the APHA unites professionals and spreads educational materials to inform isolated communities.
Another advocacy community, the AHA lobbies for healthcare initiatives and insurance issues in the District of Columbia. Use the AHA career center and networking opportunities to build career visibility as a clinical researcher in hospital settings.
Fight for health assistance in rural American communities as a member of the NRHA. This nonprofit leadership organization promotes awareness of common rural healthcare issues and seeks to bring better healthcare options to small communities nationwide.
Frequently Asked Questions About Master's in Clinical Research Programs
Is a master's in clinical research worth it?
Yes. A master's in clinical research can offer great value for graduates. With global interest in public health and disease control, clinical researchers are in very high demand. They can pursue epidemiology careers, medical scientist professions, and community health leadership roles. In many cases, the benefits of graduate school far outweigh the challenges and costs. A master's degree can help professionals obtain the position of their dreams, advance their careers, and earn higher wages. It can also lead to further training for those who wish to continue their studies.
What can I do with a master's in clinical research?
With a master's in clinical research, graduates have several postgraduate pathways available to them. A career as an epidemiologist may present the most direct route, but other career options include medical science, microbiology, and community health. Depending on the role and the employer, some of these professions may require additional training. Graduates can also choose to continue their schooling, such as pursuing a Ph.D. in clinical research or a related medical field. A doctorate can lead to teaching roles in colleges and universities, along with advanced medical scientist and microbiologist positions.
Are clinical research majors in demand?
Yes. Clinical research majors are in very high demand, particularly in the field of epidemiology and public health. The incredibly significant impact COVID-19 has made on the world has helped drive demand for more professionals in this field. In addition to the projected 30% job growth, the BLS projects 900 new epidemiologist job openings every year, on average, between 2020 and 2030. Both community health workers and medical scientists may be in high demand as well. The BLS projects 17% job growth for these fields between 2020 and 2030, with COVID-19 influencing the demand in both cases.
How much money can I make with a master's in clinical research?
The salaries available to graduates with a master's in clinical research vary by location, profession, credentials, and experience. The median annual wage for epidemiologists, for example, was $74,560, as of May 2020, according to the BLS. With experience, epidemiologists can make significantly more, as the top 10% of earners in the field make more than $126,040. The chosen industry influences wages as well, with those in scientific research earning the highest epidemiologist median annual wages of $99,020, as of May 2020. Hospital professionals earn the next highest at $84,420, and epidemiologists at colleges and universities earn the lowest median annual wages at $67,700.
What are the highest-paying jobs with a master's in clinical research?
The highest-paying jobs for professionals with a master's in clinical research can vary considerably. Medical scientists tend to make the most in this field, but some positions may only be available to doctoral degree-holders. According to the BLS, medical scientists earn median annual wages of $91,510, as of May 2020. Those in the pharmaceutical and medical manufacturing industry earn median annual wages of $107,270, and researchers in the life sciences earn $99,840. The highest 10% of earners in this field make median annual salaries of more than $164,650.