Nursing Programs in Florida How to Become a Nurse in Your State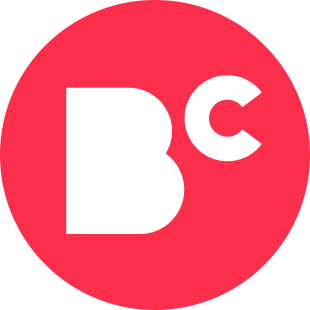 By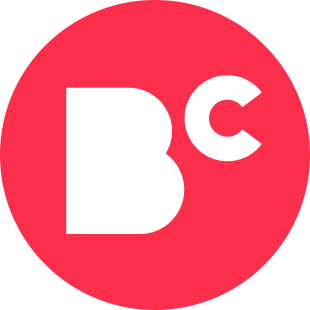 Staff Writers
Writer
The staff writers for BestColleges collaborate to deliver unique, student-driven content on topics such as career development, college life, and college planning....
Updated on September 18, 2023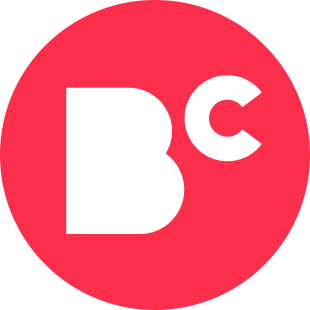 By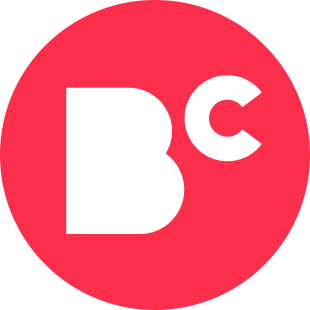 Staff Writers
Writer
The staff writers for BestColleges collaborate to deliver unique, student-driven content on topics such as career development, college life, and college planning....
Updated on September 18, 2023
www.bestcolleges.com is an advertising-supported site. Featured or trusted partner programs and all school search, finder, or match results are for schools that compensate us. This compensation does not influence our school rankings, resource guides, or other editorially-independent information published on this site.
Turn Your Dreams Into Reality
Take our quiz and we'll do the homework for you! Compare your school matches and apply to your top choice today.
Empathic, responsive, and communicative individuals with a passion for health possess the demeanor to become successful nurses. This stable, rewarding career path also offers a strong growth profile; the Bureau of Labor Statistics (BLS) projects a 15% increase in the number of U.S. nursing jobs between 2016 and 2026. In addition, Florida's large baby boomer population leads to a particularly favorable career outlook for nurses in the state. According to the Florida Center for Nursing, nearly 10,000 new nursing positions were created in 2016 alone. This, combined with the more than 12,000 nursing job vacancies reported that year, puts qualified nurses in an excellent position to secure gainful employment.
The field of nursing in Florida offers many well-paid jobs to recent graduates with only a bachelor's degrees. Candidates with a bachelor of science in nursing (BSN) can work in various settings, including at hospitals, emergency rooms, long-term care facilities, and home health service providers. Florida also features many vacancies for registered nurse (RN) positions that require advanced education, creating lucrative career opportunities for applicants who hold specialized master's degrees.
Career Outlook for Nurses in Florida
In terms of its employment and wage outlooks, nursing in Florida performs well. The employment density of nurses in the state signals strong opportunity — Florida houses 6.5% of the U.S. population but only 6.03% of its nurses. Annual median earnings fall below the national average for the profession, but so does Florida's cost of living. Thus, Florida nurses earn competitive salaries and can access many job opportunities.
| | Employment | Annual Median Wage |
| --- | --- | --- |
| Florida | 178,330 | $64,890 |
| United States | 2,955,200 | $73,550 |
Source: PayScale
Salaries for Nurses in Florida
Florida currently ranks fourth in the U.S. in terms of its number of nursing jobs, trailing only California, Texas, and New York. Nationwide, it ranks 32nd for nurses in terms of median annual earnings; however, major urban-rural and regional gaps in Florida's geographic makeup explain a lot of this trend. Florida nurses make salaries that compare favorably to those earned by nurses in states with similar costs of living. The Sunshine State also offers year-round warm weather and excellent outdoor lifestyle opportunities, which appeal to many individuals.
The following table details Florida's top-paying metro areas for nurses, as reported by the BLS.
Top Paying Metropolitan Areas for Nurses in Florida

| Area Name | Employment | Annual Mean Wage |
| --- | --- | --- |
| Naples-Immokalee-Marco Island | 2,400 | $71,120 |
| Fort Lauderdale-Pompano Beach-Deerfield Beach | 15,950 | $69,010 |
| Palm Bay-Melbourne-Titusville | 4,960 | $68,690 |
| Gainesville | 5,470 | $67,430 |
| Miami-Fort Lauderdale-West Palm Beach | 54,350 | $67,340 |
| Tampa-St. Petersburg-Clearwater | 30,390 | $67,000 |
| Miami-Miami Beach-Kendall | 25,230 | $66,720 |
| West Palm Beach-Boca Raton-Delray Beach | 13,170 | $66,520 |
| Cape Coral-Fort Myers | 5,550 | $66,170 |
| Punta Gorda | 1,490 | $66,050 |
Source: The BLS
Specialties for Nurses in Florida
In Florida, RNs and licensed practical nurses (LPNs) represent the most common roles for working professionals. However, these designations represent only a few of the many options available to degree holders.
Students should remain mindful of their planned career trajectories while working toward their nursing degrees, especially when considering master's programs. Many advanced nursing degrees lead to highly specialized credentials, demonstrating a candidate's concentrated training in a particular healthcare branch. For instance, nursing specialists work in fields like cardiac care, burn care, dermatology, and developmental disability. In other cases, workers go through intensive training related to the social aspects of nursing, which qualifies them to work in correctional facilities, with domestic violence survivors, and in Florida's school and child welfare systems.
Given Florida's annual influx of winter residents, the state also boasts many part-time and seasonal employment opportunities. Some nurses use these openings to supplement their primary incomes or accrue professional experience to help them earn specialized or advanced certification.
The list below describes some nursing career paths to consider, beyond the standard RN and LPN positions in Florida.
Nurse practitioners belong to a subset of nursing professionals known as advanced practice registered nurses (APRNs). These professionals typically train at the master's degree level in a particular field of medicine, like pediatric care or geriatrics, and perform some functions typically reserved for physicians, such as writing prescriptions.
Average Salary in New York: $91,550
Students preparing for this specialist career path engage in detailed study of anesthetics and anesthesiology techniques in various care settings. Nurse anesthetists work in hospitals and clinics, assisting with surgeries and other procedures that require local or general anesthesia.
Average Salary in New York: $65,735
Nursing students who plan to work in emergency rooms focus their studies on critical care and stabilizing patients suffering from life-threatening injuries. Emergency room nurses in Florida remain in high demand.
Average Salary in New York: $61,194
This nursing specialization covers the intensive care at-risk newborn babies require during their first months of life. Neonatal nurses work in hospitals and home settings to preserve the health of premature babies and newborns with infections, heart problems, malformations, and other serious health conditions.
Average Salary in New York: $65,000
This nursing discipline requires an advanced understanding of psychiatry and psychology. Psychiatric nurses assess patients and help form care plans for individuals who require treatment for mental health conditions.
Average Salary in New York: $60,986
Another type of APRN, certified nurse midwives possess specialized training in female reproductive health and the childbirth process. They work with patients in hospitals, birth centers, private clinics, and home birth settings.
Average Salary in New York: $81,250
How to Become a Nurse in Florida
Earn a Degree

The Florida Board of Nursing mandates that nurses hold at least an associate degree to qualify for licensure. Although earning a two-year degree can launch your career, employers increasingly prefer to hire candidates with at least a BSN. Students can also earn advanced degrees, such as a master of science in nursing (MSN) or a doctor of nursing practice.

As with many other professions, advanced and specialist degrees can lead to career advancement, and some nursing specializations require graduate credentials. Candidates seeking a fast route into professional nursing typically earn undergraduate degrees, start working, and then reassess their academic/career plans as they gain experience. Some working nurses may also be able to enhance their academic credentials by taking advantage of tuition reimbursement programs through their employers.

Accreditation represents a very important consideration and signifies that a nursing program meets state requirements for licensure. Look for programs accredited by the Accreditation Commission for Education in Nursing (ACEN) or the Commission on Collegiate Nursing Education (CCNE). Graduates of nursing schools not recognized by at least one of these organizations may not qualify for professional certification in Florida.

Obtain a Nursing License

The Florida Board of Nursing offers two main certification options: licensing by examination and licensing by endorsement. A candidate must follow one of the following processes to become an RN or LPN in Florida.

By examination: Students typically need to graduate from an ACEN- or CCNE-accredited nursing education program, although earning an MSN in Florida gives candidates some flexibility with regard to accreditation requirements. Candidates must then submit electronic fingerprints — collected by a recognized authority — and pass a criminal background check before taking the rigorous standardized examination known as the National Council Licensure Examination (NCLEX). As of February 2019, candidates pay $200 to sit for the NCLEX. Additionally, their application and licensing fee is $110.

By endorsement: Applicants must hold current, valid licenses to practice nursing in another U.S. state or federal jurisdiction. They may also qualify for licensure elsewhere in the U.S. by virtue of having passed the NCLEX. Additionally, aspiring Florida nurses can earn their endorsement by practicing nursing in another U.S. jurisdiction for at least two of the three years immediately preceding their application date; this last latter option is only available to candidates with no criminal history, no pending criminal charges, and no active or pending disciplinary actions on their nursing records. Nurses applying by endorsement must also submit their fingerprints, pass a criminal background check, and pay a $110 application fee.

Maintain and Renew Certification

The Florida Board of Nursing requires that licensed nurses renew their certifications every two years. Eligible professionals can usually renew their licenses online, unless their license has lapsed and become inactive. Legal requirements governing nursing in Florida also demand that nurses seeking to reactivate retired or inactive licenses meet the state's continuing education guidelines, which vary depending on the type of nursing license. The renewals page on the nursing board's website offers detailed information about this process.
Resources for Nurses in Florida
Students pursuing a nursing education in Florida can join professional organizations to gain access to scholarly journals and specialized digital content for healthcare professionals. These resources broaden a student's understanding of nursing coursework and provide valuable insights into the job market and professional landscape. Aspiring nurses can started by browsing the following websites and visit BestColleges.com for a complete list of resources.
Top RN-to-BSN Programs in Florida
When choosing a Florida nursing school, prospective students should consider factors such as graduation rates, employment rates after graduation, class sizes, tuition costs, and available learning formats. For example, online learning offers increased flexibility to self-motivated and disciplined students. Additionally, accelerated programs, which expedite degree completion, may appeal to highly independent and motivated learners.
The following Florida-based RN-to-BSN programs offer FBN-endorsed accreditation and fare well when evaluated for key performance metrics.
Top RN-to-BSN Programs in Florida