Fastest Online Nursing Degree Programs
RNs or those with bachelor's degrees can apply to accelerated nursing programs. Explore the fastest online nursing programs of 2022.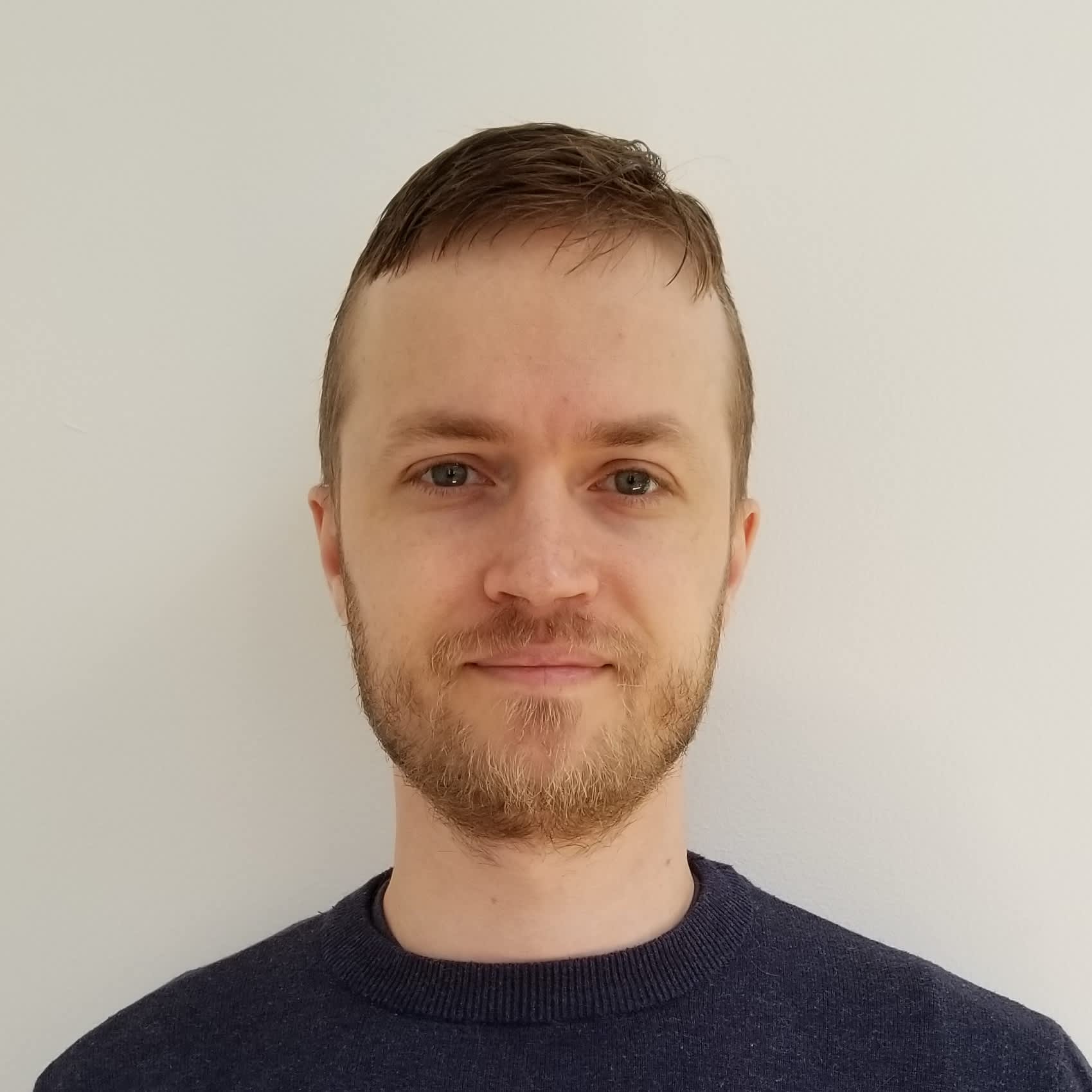 by
Doug Wintemute
Published on July 21, 2022 · Updated on July 27, 2022
Reviewed by
Brandy Gleason, MSN, MHA, BC-NC
Our Review Network
BestColleges is committed to delivering content that is objective and accurate. We have built a network of industry professionals across healthcare and education to review our content and ensure we are providing the best information to our readers.
With their first-hand industry experience, our reviewers provide an extra step in our editing process. These experts:
Suggest changes to inaccurate or misleading information.
Provide specific, corrective feedback.
Identify critical information that writers may have missed.
Our growing Review Network currently consists of professionals in fields like business, nursing, social work, and other subject-specific industries; professionals in higher education areas such as college counseling and financial aid; and anti-bias reviewers.
Reviewers typically work full time in their industry profession and review content for BestColleges as a side project. Our reviewers are members of the Red Ventures Education Freelance Review Network and are paid for their contributions.
BestColleges.com is an advertising-supported site. Featured or trusted partner programs and all school search, finder, or match results are for schools that compensate us. This compensation does not influence our school rankings, resource guides, or other editorially-independent information published on this site.
Ready to start your journey?
Accelerated programs offer students one of the fastest paths to earning a degree and entering the workforce. In an accelerated bachelor's program, learners take condensed courses that can cut the standard degree completion time in half.
Students in degree-completion programs use transfer credits to reduce graduation times. In comparison, an accelerated degree in nursing has the same amount of credits as a standard program. According to the National Center for Education Statistics (NCES), the average undergraduate tuition was $9,349 and $32,769 in 2019-20 for four-year public and private schools, respectively.
Graduates can also pursue the same careers as those from traditional nursing programs. This page examines accelerated nursing degrees, highlighting what students can expect before, during, and after the program. We also rank the fastest online bachelor's in nursing (BSN) programs from the top online schools.
How Fast Can I Get an Online Bachelor's in Nursing?
Accelerated nursing programs vary in length, but students can find many options with 2-3 year completion times. This means accelerated learners can complete the 120 credits for a bachelor's program in half the standard time. Accelerated programs reduce class sessions from 14-16 weeks down to 7-8 weeks or less.
While programs vary, learners can expect to take about 20 three-credit courses each year. By doubling the course load of a standard program, students effectively double their work. Therefore, degree-seekers in an accelerated bachelor's in nursing could spend about 30 hours in class and study 60 hours weekly.
What Can I Expect From an Accelerated Online Bachelor's in Nursing Program?
Nursing professionals are often compassionate and calm in stressful situations. They also possess strong communication and critical-thinking skills. Prospective students pursuing an accelerated degree in nursing should also have a strong work ethic.
In an online bachelor's degree in nursing, students complete extensive coursework and clinical experiences. In addition to classrooms and clinicals, students also participate in simulation labs with various types of medical equipment.
Nursing programs may feature specialization options in critical care, neonatal, and mental health nursing. However, accelerated programs may offer limited specialization options.
While all bachelor's in nursing programs award a BSN, students can pursue various paths to a bachelor's in nursing. For example, students with an associate degree in nursing (ADN) may apply to ADN-to-BSN. Registered nurses (RNs) can consider RN-to-BSN programs.
Still Looking for the Right Fit? Discover Similar Degree Programs.
Best Online Bachelor's in Healthcare Management Programs
Best Online Bachelor's in Kinesiology Programs
Best Online Health Sciences Programs
What Courses Will I Take in an Accelerated Online Bachelor's in Nursing Program?
Nursing Fundamentals
This course covers theoretical nursing foundations and major skills required for nurses to provide client care to various age groups. Students explore the different healthcare systems and learn the strategies and protocols for delivering safe and quality care.
Physical Assessments
Students explore how to conduct physical examinations and health assessments for patients of various ages. Students also learn the cognitive and decision-making skills needed for accurate assessments.
Pharmacology
In this course, students learn about drugs and their properties. They study the effects of drugs on the human body and the different therapeutic outcomes on clients throughout the life cycle.
Public and Global Health Nursing
This course covers public and global health nursing topics, such as access to care and health promotion. Students learn about the differences in healthcare systems around the world and how various places and cultures practice medicine.
Healthcare Policy
Students learn about the role of government and institutions in the development of healthcare policies. They also study the effects of policies on people and communities, access to healthcare, and the cost and quality of the care.
Find the Tools You Need to Get Started on Your Degree
What Are Admission Requirements for an Accelerated Online Bachelor's in Nursing Program?
While every bachelor's in nursing program has its own admission requirements, prospective students typically need a high school diploma or a GED certificate for entry. Some BSN programs also require applicants to have a GPA minimum, healthcare experience, and course prerequisites.
Admission requirements for an online bachelor's in nursing do not differ much from on-campus programs. However, most schools set minimum device and technology requirements that online learners must satisfy.
Application
Prospective students can submitundergraduate applicationsindifferent ways, including directly to the school or through an online portal. Depending on the school, applicants can also use a college application system to streamline the process. These systems make submitting multiple applications easier and guide applicants through the various steps.
Test Scores
Undergraduate program admission requirements may include results from one of several college entrance exams. The most common tests include the SAT and ACT exams. Competitive programs often set score minimums, while others provide test waivers.
Letters of Recommendation
College applications usually includeletters of recommendationas a requirement, as they can provide helpful information about the applicant. Most schools require 1-3 letters from professionals in a relevant field. Useful references may include current or former teachers, school counselors, or employers.
Essays
Prospective students can showcase their writing skills and discuss a personal topic through college application essays. Schools may provide applicants with essay prompts or allow students to write about a topic they choose themselves.
Official Transcripts
Schools require all applicants to submit official transcripts. For students applying to an accelerated bachelor's in nursing, transcripts can help determine if they have the prerequisites for admission. For transfer students, transcripts are required to award transfer credits.
What Can I Do With an Accelerated Online Bachelor's in Nursing Degree?
Career Outlook
An accelerated degree in nursing can lead graduates directly into the nursing profession. The Bureau of Labor Statistics (BLS) projects 9% growth for RN jobs between 2020 and 2030, which is average for all occupations. That works out to more than 275,000 new nursing jobs during that period.
The median annual salary for registered nurses was $77,600 in 2021, more than $30,000 higher than the median annual salary for all occupations. One of the most popular college majors, a bachelor's in nursing can also lead graduates to pursue various nursing specialties and healthcare occupations.
Graduates can also build on their training or develop a specialization with an advanced degree or industry certification.
Career Paths
Registered Nurse
Registered nurses provide education and care to patients in various healthcare settings. They assess patients, keep records on their condition and progress, and administer medications and treatments in collaboration with the care team. Nurses might specialize working with neonatal, cardiovascular, or geriatric patients.
Median Annual Salary: $77,600
Nurse Administrator
Nurse administrators work in healthcare management and oversee nursing staff and facilities. Depending on the facility size, they may oversee a specific department or a nursing staff as a whole.
Average Annual Salary: $89,486 (Payscale, July 2022)
Legal Nurse Consultant
These licensed consultants specialize in providing care and counsel at the intersection of the legal and medical fields. These professionals work at medical facilities, long-term care centers, legal firms, and insurance companies. In law offices, they offer attorneys foundational medical knowledge. In medical settings, they may handle medical evidence, review legal documentation, or participate in case management.
Average Annual Salary: $82,041 (Payscale, July 2022)
Public Health Nurse
Public health nurses run and take part in health education, health promotion, and other healthcare initiatives for individuals and communities. They develop campaign materials, identify at-risk individuals, and advocate for people and communities in need. Public health nurses work with other healthcare professionals, educators, churches, and community organizations.
Median Annual Salary: $63,090
Nurse Educator
Nurse educators work with hospital administrators to facilitate continuing education for nurses in a medical facility. They conduct research on critical advances in the field and prepare educational materials to inform medical staff. They may also be responsible for training new hires.
Average Annual Salary: $78,856 (Payscale, July 2022)
Nursing Not For You? Check Out These Related Careers.
Careers in Healthcare
Dental Careers
Psychology Careers
Continuing Education
Graduates with a bachelor's in nursing have many continuing education options available. The most direct route takes them into a master's in nursing, which can lead to advanced practice registered nursing positions.
Other avenues include a master's in nursing administration or a master's in healthcare administration. A graduate degree in healthcare management may also be available for aspiring leaders. For graduates looking for shorter and more specialized training, there are several graduate certificates in nursing.
How Do I Choose an Accelerated Online Bachelor's in Nursing Program?
Cost
Many students consider tuition as a major factor when choosing between programs. Learners can compare the cost of online and on-campus programs, in-state and out-of-state tuition, and public and private school programs. Students should also factor in other fees when calculating the true cost of education.
Program Format
Students should look at the differences between full-time and part-time studies and synchronous and asynchronous courses. They might consider how the various formats fit with their current schedules and learning styles. For accelerated bachelor's degrees, students usually need an open and flexible schedule since these programs often require full-time enrollment.
Location
Students must first decide whether online or on-campus programs are right for them. However, online students should still think about how location might impact their studies. For example, they may encounter on-campus residency requirements or tuition rates that vary depending on the student's location.
Accreditation
No matter the field, online college accreditation should be the first thing students look for in a school. Programs in regulated fields, such as nursing, also require accreditation. Most nursing programs receive accreditation from the Commission of Collegiate Nursing Education (CCNE) or the Accreditation Commission for Education in Nursing.
Student Support
On-campus student services and online student services help learners navigate their college experience more effectively. These resources provide academic support and career preparation services. Through a school's student services, degree-seekers might also access helpful college mentorships, networking opportunities, and internship programs.
Fastest Accredited Online Bachelor's in Nursing Programs
Rankings compiled by the BestColleges Ranking Team
Is your school on this list? Get the BestColleges ranking seal.
How We Rank Schools
At BestColleges, we believe a college education is one of the most important investments you can make. We want to help you navigate the college selection process by offering transparent, inclusive, and relevant school rankings.
Our rankings are grounded in a few guiding principles and use the latest statistical data available from trusted sources. Read our ranking methodology. We hope our approach helps you find the school that is best for you.
Frequently Asked Questions About Fastest Online Nursing Programs
Can I get a bachelor's degree in one year?
true
Yes. Students can complete a bachelor's degree in one year if they have the required transfer credits. Many schools allow transfer students to bring in up to 90 credits, which reduces the credits needed for a bachelor's degree to about 30 credits.
Though possible with a degree-completion program, accelerated programs may not offer one-year completion times. Since these programs typically feature 120 credits, and several hundred clinical hours, condensing the training into one year would be too demanding for students.
Are accelerated degree classes worth it?
true
Yes. Accelerated degree classes can be very worthwhile, especially for students needing to finish their training in a shorter period of time. Accelerated programs take about half the time as standard programs, allowing students to graduate and enter the workforce more quickly than traditional learners.
Degree-seekers in an accelerated online bachelor's in nursing may also benefit from the value of an online degree. Online learning can add greater flexibility, savings, and accessibility. Before choosing, however, prospective students should think about how the accelerated training might affect their learning experience.
Are accelerated bachelor's degrees as valuable as traditional degrees?
true
Yes. An accelerated bachelor's degree is just as valuable as a traditional degree. The programs cover the same material and most college diplomas do not distinguish between accelerated and standard training.
For students, accelerated bachelor's degrees can provide even more value than a standard program because they finish twice as fast. For employers, accelerated degrees may carry a high value as well. Graduates have proven they have exceptional organization and time management skills and can manage considerable workloads.
Is an accelerated bachelor degree in nursing right for me?
true
While an accelerated degree has many benefits for learners, it is not ideal for all students. An accelerated degree in nursing requires a very flexible schedule to fit in the heavy course load. As a result, this program format might not suit working professionals.
While the intensive training can create challenges for some learners, determined and motivated students who excel academically and prioritize graduating faster can thrive.
Are accelerated degree programs affordable?
true
For the most part, accelerated bachelor's degrees cost the same as standard programs. While every school sets its tuition, most schools charge by credit. Accelerated degrees feature the same number of credits as traditional degrees.
However, schools may have different prices for accelerated programs. Some charge more for these programs because of the value provided to students by graduating sooner. Others charge tuition by semester or year, which can result in discounts for those in an accelerated bachelor's in nursing.
BestColleges.com is an advertising-supported site. Featured or trusted partner programs and all school search, finder, or match results are for schools that compensate us. This compensation does not influence our school rankings, resource guides, or other editorially-independent information published on this site.
Compare your school options.
View the most relevant school for your interests and compare them by tuition, programs, acceptance rate, and other factors important to find your college home.