How to Become a Registered Nurse (RN)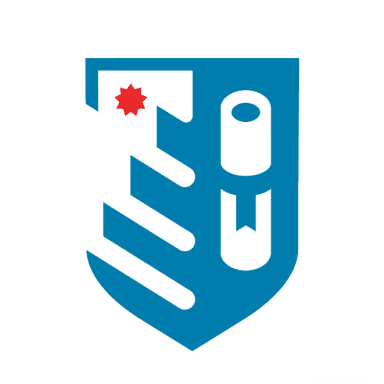 by
Staff Writers
Published on September 29, 2021 · Updated on May 6, 2022
BestColleges.com is an advertising-supported site. Featured or trusted partner programs and all school search, finder, or match results are for schools that compensate us. This compensation does not influence our school rankings, resource guides, or other editorially-independent information published on this site.
Ready to start your journey?
As the COVID-19 pandemic has demonstrated, registered nurses play a critical role in providing much needed patient care. These workers also give crucial support to other medical professionals during both routine and specialized treatment. Prospective students interested in becoming registered nurses can find more information on this page.
Read on to learn about the differences between ADN and BSN programs, common admission requirements, examination and clinical practice requirements, and how nursing education can expand your career options.
What Is a Registered Nurse (RN)?
Registered nurses are licensed healthcare professionals who typically hold either an associate or bachelor's degree in nursing. They work in various healthcare settings, including hospitals, long-term care facilities, and outpatient rehabilitative services. They provide nursing services to patients and their families.
What Does a Registered Nurse Do?
Registered nurses play key roles in patient care, ensuring patients receive timely and professional medical attention.
In addition to assessing how patients are doing and recording their observations on medical charts, common responsibilities of a registered nurse may include administering medicines and providing approved treatments, collaborating with doctors and other nurses to coordinate care, performing diagnostic tests ordered by physicians and nurse practitioners, and communicating with family members about patients.
Registered nurses sometimes work in specialized areas of healthcare, including emergency medicine, pregnancy and delivery, neonatal care, and geriatric services.
Registered Nurse Responsibilities
Monitor patients for changes in their health status.
Consult with other members of the care team to decide on adjustments to the treatment plan.
Educate patients and family members on a patient's health status and teach them any necessary at-home routines.
Administer medications according to dosages set by physicians and/or nurse practitioners and assist patients with daily living activities.
Ensure the patient's room maintains the highest standards of cleanliness and sanitation.
How Do RNs Differ From Other Types of Nurses?
LPN vs. RN
While the differences between what RNs and LPNs — also known as licensed vocational nurses, or LVNs — are allowed to do vary by state, their duties often overlap. Generally, RNs have more education, more stringent licensing requirements, and more responsibilities than LPNs. Many RNs are in charge of supervising LPNs.
Alternatively, LPNs are primarily responsible for general patient care. They aren't allowed to make medical care decisions on their own or administer certain types of medication. Additionally, they don't typically work in a particular specialty area.
APRN vs. RN
Advanced practice registered nurses (APRNs) have more education and a greater scope of patient responsibility than both RNs and LPNs. Unlike RNs, these health professionals must hold at least a master's degree and can provide primary care to patients. This often includes prescribing medications, assessing medical test results, and making diagnoses.
The main types of APRNs are nurse practitioners, nurse midwives, and nurse anesthetists.
Registered Nurse Job Demand and Salary
The Bureau of Labor Statistics (BLS) projects that jobs for registered nurses will grow by 9% between 2020 and 2030. This growth would lead to the creation of more than 275,000 new positions.
As of May 2020, registered nurses earned a median annual salary of $75,330. The top 10% of earners commanded salaries in excess of $116,230, while those in the bottom 10% brought home less than $53,410 each year.
Nurses working in government roles made the highest median wages at $84,490 per year. Conversely, RNs working in educational services made considerably less, earning a median annual salary of $64,630.
How Do I Become a Registered Nurse?
Students aspiring to work as registered nurses must complete several steps. Requirements can vary by location and employer, but the following list of steps provides a good idea of what to expect.
Complete Prerequisites for an ADN or BSN Degree
Before tackling nursing-specific courses required in an ADN or BSN program, learners must first complete prerequisite and general education classes. While students have some choice in their individual classes, they must pass a set number of courses in areas like liberal arts, math, and science.
While many degree-seekers elect to take these classes once arriving at college, some high schools also offer AP or IB classes that can meet these requirements, so long as students perform well enough on the accompanying assessments.
Earn an ADN or BSN Degree
Registered nurses can earn either an ADN or a BSN to qualify for licensure and begin working. There are pros and cons for each degree. Prospective learners should make sure they choose the path that best meets their financial, academic, and professional needs.
ADN Degree
ADN programs typically require two years of full-time study, with the curriculum divided between general education and nursing-specific coursework. Common courses include human anatomy and physiology, medical surgery nursing, behavioral health nursing, and maternal newborn nursing. Students must also complete a set number of clinical hours.Most programs require 60-66 credits divided among four semesters. Many schools now provide online and in-person learning options, though all learners must complete clinical requirements at an approved medical facility.
Common Admission Requirements for an ADN Program
Completed application, submitted either online or through the mail
Passing scores from the ACCUPLACER exam or the NLN PAX RN Exam
Official transcripts from any schools previously attended
Minimum GPA
BSN Degree
Most bachelor's degrees take four years to complete, although some schools provide accelerated pathways that take less time — especially if a student already has a significant amount of academic experience. Bachelor's programs consist of around 120 credits and feature both general education and nursing classes. Common courses include pharmacology for nursing practice, health assessments and fundamentals, transition to nursing practice, and evidence-based practice.
Students who did not previously complete an ADN must participate in a set number of clinical hours to qualify for graduation and licensure. However, learners enrolling in an RN-to-BSN program do not need to complete a second clinical. Depending on their program, these students may be able to complete all requirements online if they so choose. An RN-to-BSN program tends to be more affordable than a full BSN program given that students have already completed two years of study.
Common Admission Requirements for a BSN Program
Completed application, submitted either online or through the mail
ACT or SAT scores
Official transcripts from any schools previously attended
Application essay answers
Letters of recommendation
Minimum GPA
Pass the NCLEX Exam
After students graduate, they must pass the NCLEX-RN exam to qualify for state licensure. In order to register, individuals must have graduated from an accredited ADN or BSN program. The exam comprises 74-145 questions and is divided into four sections: safe and effective care environments, psychosocial integrity, physiological integrity, and health promotion and maintenance.
Test-takers receive up to five hours to complete the test, which includes multiple-choice, ordered response, hot spot, and fill-in-the-blank questions. Different questions are weighted differently. The exam uses a pass/fail system. About 87% of test-takers passed the test in 2020.
Students should give themselves plenty of time to prepare for the exam. In addition to using study guides, learners can also ask if their college provides an exam prep program.
Gain Practical Experience in the Field
Gaining practical experience in the nursing field prior to graduation is a crucial part of the education process. Every nursing program includes a clinical component. The number of required clinical hours varies by program, but every learner must complete a clinical.
Motivated degree-seekers can seek out additional practical experiences. Students can check with their college's career center or local job boards to learn about both volunteer and paid opportunities.
Establish Board Certification
To become board certified, candidates must hold an active and unencumbered license, possess at least two years of experience as a registered nurse, and complete at least 2,000 hours of clinical practice related to medical-surgery nursing.
After meeting these requirements, board certification applicants must pass an examination and pay a membership fee to the American Nurses Association. According to PayScale, board-certified RNs earned an average annual wage of about $84,000, as of September 2021.
Continuing Education Opportunities for Registered Nurses
After working as an RN for several years, medical professionals may decide to advance their careers with a master's or doctorate in the discipline. Others may want to pursue additional licenses or certifications to specialize their practice area.
Additionally, to retain their license, nurses in most states must complete a certain number of continuing education hours each renewal cycle, which is usually one or two years. States have different renewal requirements in terms of the number of continuing education hours and the types of classes that nurses must take.
Advanced Nursing Degrees
Earning a graduate degree in nursing can further expand career opportunities for nurses, while also helping them earn higher salaries. For example, completing an MSN or DNP program can qualify graduates to work as nurse practitioners after they receive licensure. According to the BLS, nurse practitioners earned a median annual wage of $111,680 in May 2020 — substantially more than RNs.
Pursuing a doctorate in nursing or a graduate certificate can also qualify graduates for roles as nursing educators, nurse anesthetists, nurse midwives, and other advanced practitioners. These programs build on knowledge gained in undergraduate programs. Many programs also provide concentrations to help learners build specialized knowledge.
Deciding whether to pursue graduate school and navigating the graduate admissions process can feel overwhelming. However, pursuing an advanced degree can lead to substantial career growth.
Nursing Licenses and Certifications
There are several types of nursing certifications at every academic level. For RNs, organizations such as the American Association of Critical-Care Nurses, the American Nurses Credentialing Center, the Oncology Nursing Certificate Corporation, and the Pediatric Nursing Certification Board all offer credentials.
Common types of registered nurse certifications include AIDS certified registered nurse, acute/critical care nurse, and advanced oncology certified nurse.
Frequently Asked Questions About Becoming a Registered Nurse
Where do I start to become a registered nurse?
true
Becoming a registered nurse typically requires either an associate or bachelor's degree in nursing. Admission requirements for these programs often include a minimum GPA, completion of prerequisite classes, and standardized test scores. Pay close attention to admission requirements for individual programs, as these can vary from school to school.
How long does it take to become a registered nurse?
true
It depends. While full-time learners can earn an associate degree in about two years, bachelor's programs typically take four years.
After completing all degree requirements, prospective RNs must then study for and pass the NCLEX-RN examination before applying for licensure in the state in which they plan to practice. Some students decide to pursue an ADN first so they can begin work more quickly, then complete a bridge program as a working student.
Can you become an RN in two years?
true
Yes. By pursuing an associate degree in nursing, you can meet minimum requirements for licensure and begin work in about two years. That said, more and more employers now look for job candidates who possess a bachelor's degree. Completing these programs typically takes around four years, but graduates are prepared to provide more robust patient care. Students deciding between an ADN or BSN should review job postings in their area to learn about hiring requirements of nearby employees. If most require a bachelor's degree, a BSN may provide a better investment.
How much does it cost to become a registered nurse?
Many factors affect how much it costs to become a registered nurse. Community colleges typically offer ADN programs, and these tend to cost less than programs at four-year institutions. Another significant factor to consider is whether to attend a public or private institution. Public schools usually set lower tuition rates than private universities, especially for in-state learners. Additionally, consider whether you want to study online or in person. Distance learners can avoid certain campus-based expenses, such as facilities usage fees, on-campus housing costs, and parking passes.
What kinds of nurses get paid the most?
Even with the same credentials, pay among RNs can vary substantially based on several factors. Location, work experience, and academic credentials all matter. For example, RNs working in Manhattan will probably earn more than those in Toledo given that the cost of living is much higher. A worker's shift can also influence their income, with night shift RNs usually taking home higher wages than day shift nurses.
The type of employer also matters. According to the BLS, RNs working in government settings tend to earn the highest wages, followed by those working in hospitals.
Reviewed by:
Elizabeth M. Clarke, MSN, FNP, RN, MSSW
Elizabeth Clarke (Poon) is a board-certified family nurse practitioner. A Boston native, Clarke tired of the cold and snowy winters and moved to Coral Gables, Florida to complete her undergraduate degree in nursing at the University of Miami (UM). After working for several years in the cardiac and ER units at the UHealth and Jackson Memorial Medical Systems, Clarke returned to UM to complete her master of science in nursing (MSN). Since completing her MSN degree, Clarke has worked providing primary and urgent care to pediatric populations.
Elizabeth Clarke is a paid member of the Red Ventures Education freelance review network.
Check out various nursing scholarships, grants for nursing school, and student loan forgiveness for nurses to save money on your education. The nursing field has plenty to offer professionals. Take a look at the main reasons to become a nurse. Explore the complex issue of academic freedom, and understand how it impacts what and how subjects are taught in today's college classrooms.
BestColleges.com is an advertising-supported site. Featured or trusted partner programs and all school search, finder, or match results are for schools that compensate us. This compensation does not influence our school rankings, resource guides, or other editorially-independent information published on this site.
Compare your school options.
View the most relevant school for your interests and compare them by tuition, programs, acceptance rate, and other factors important to find your college home.