Best Online RN-to-BSN Programs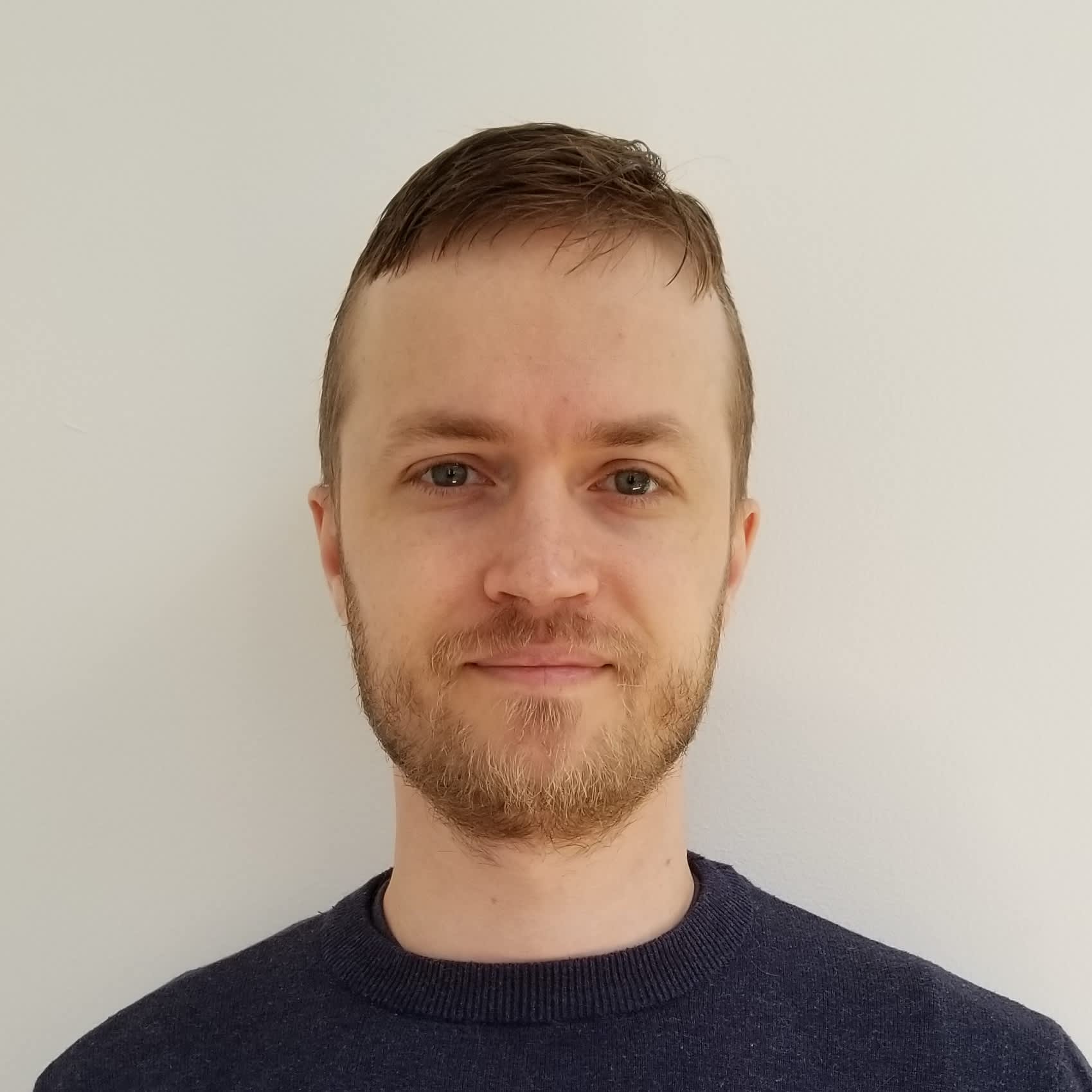 By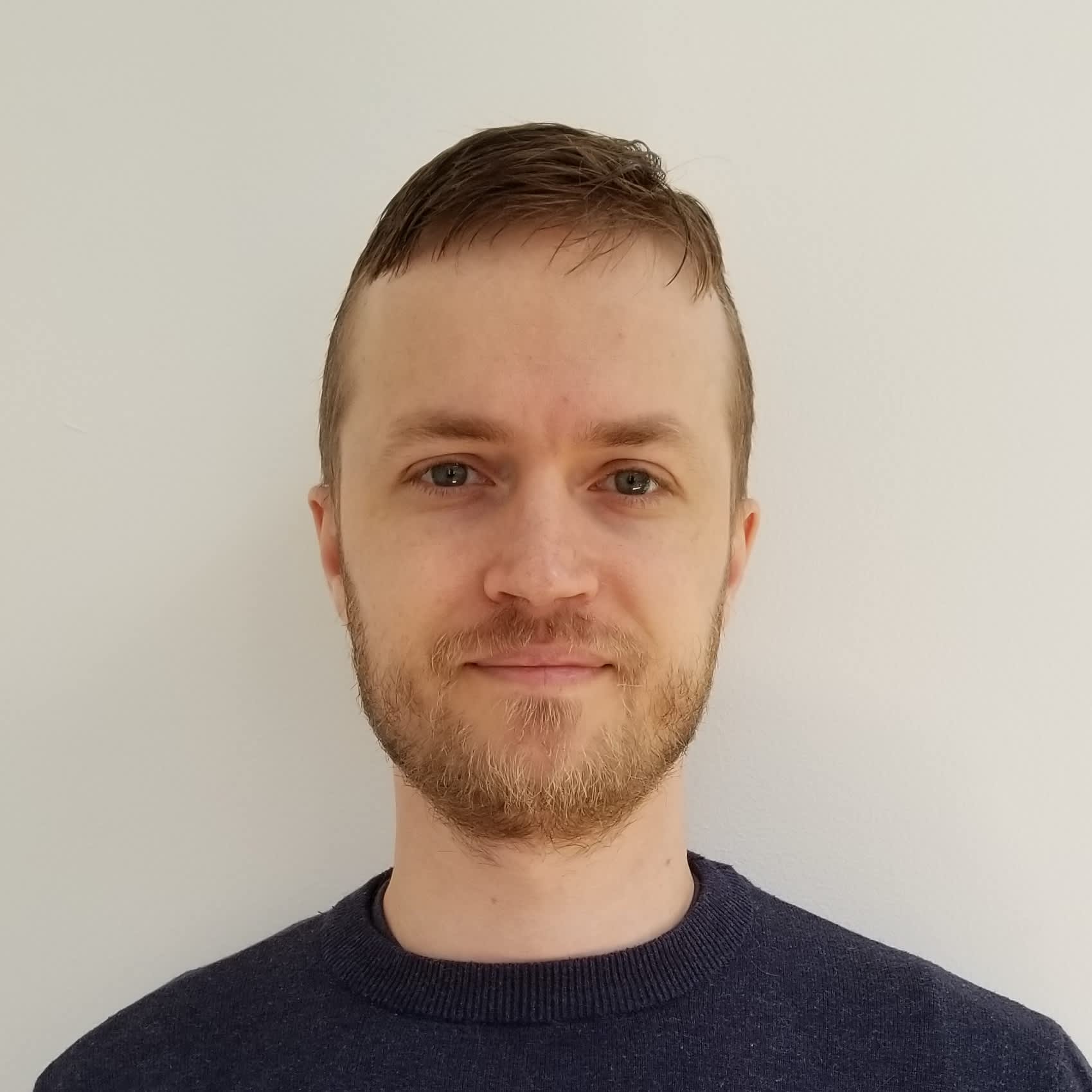 Doug Wintemute
Writer
Doug Wintemute is a writer who focuses on higher learning and entertainment. Since 2014, he has contributed to content and editorial work for award-winning publications. He completed his BA and MA in English at York University, graduating summa cum l...
Updated on September 21, 2023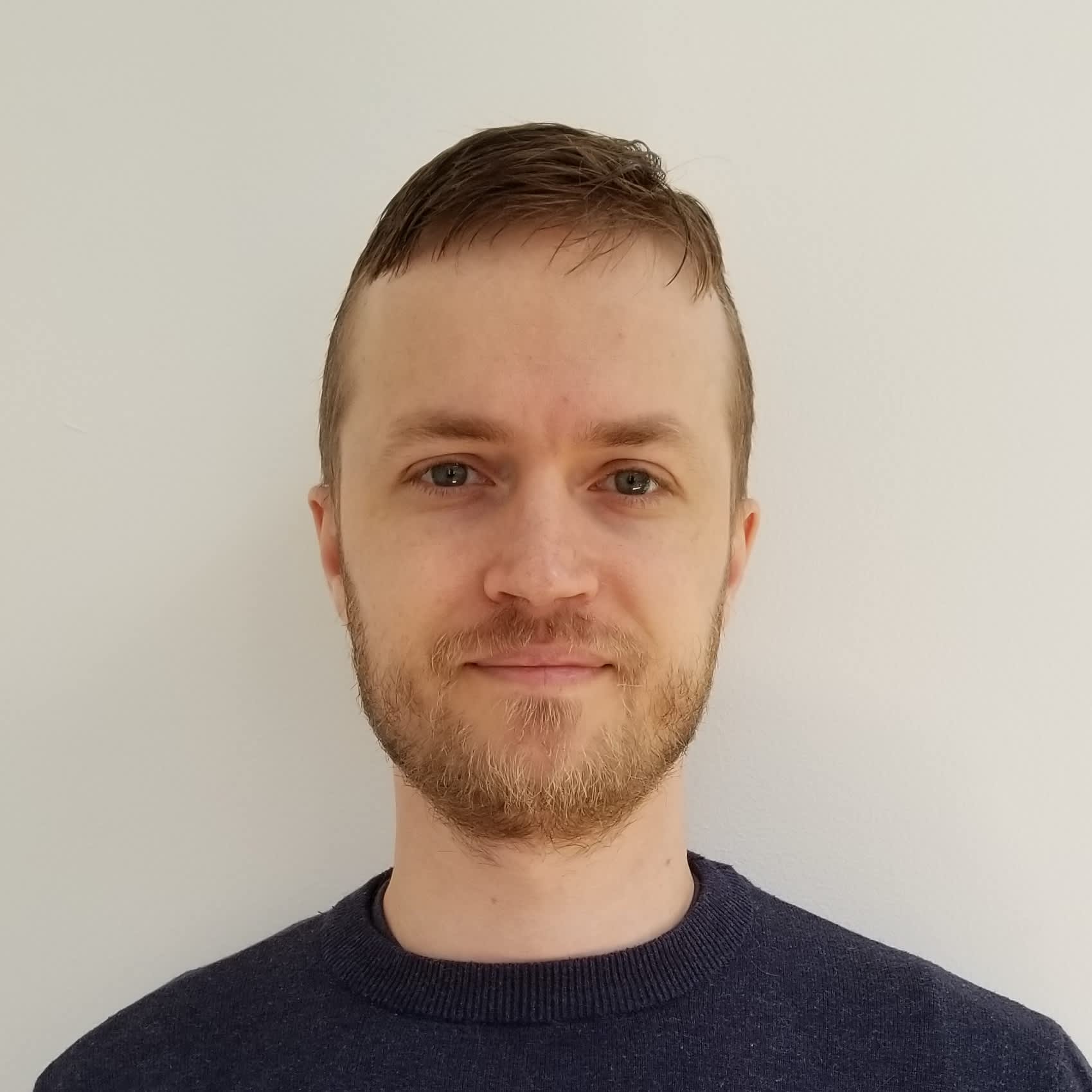 By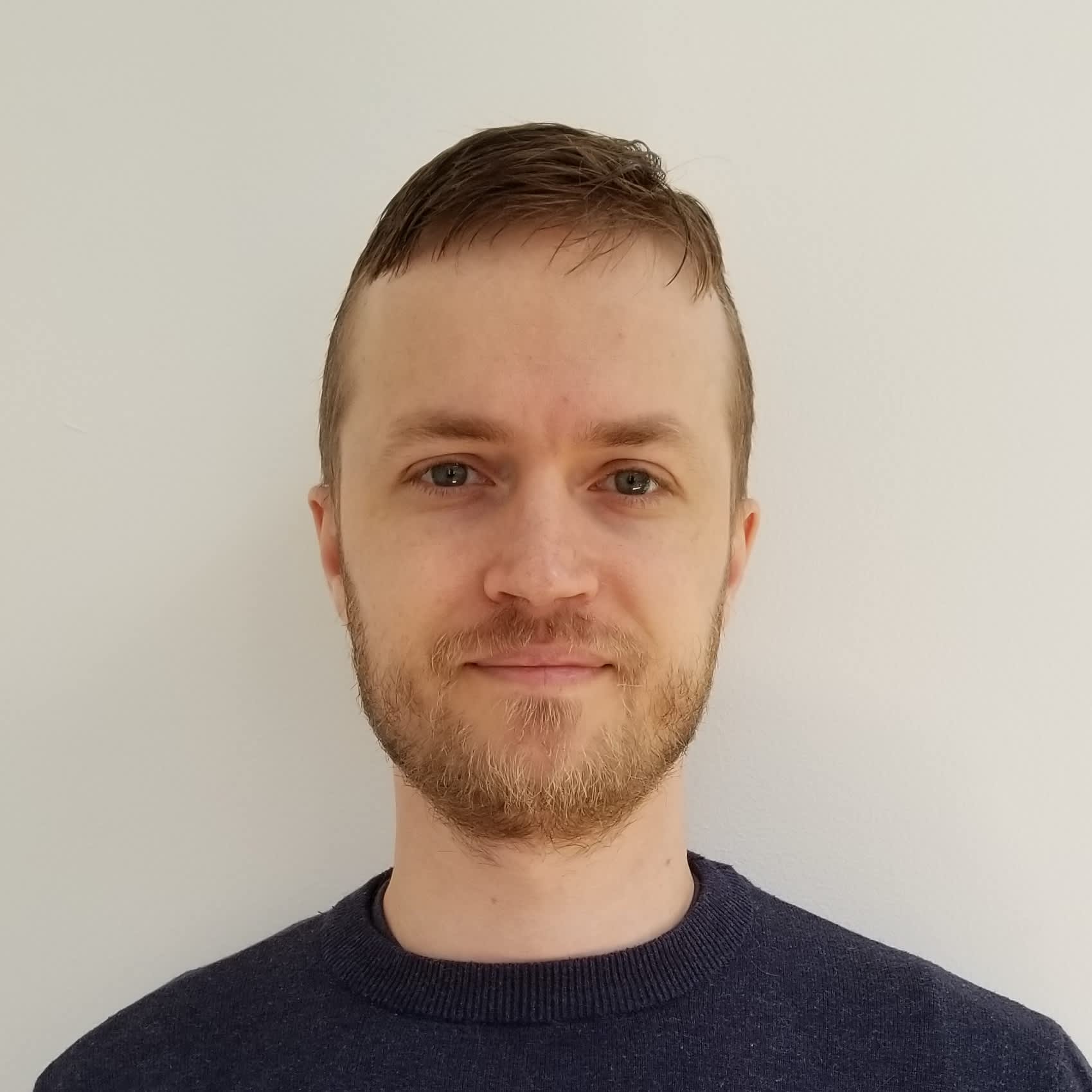 Doug Wintemute
Writer
Doug Wintemute is a writer who focuses on higher learning and entertainment. Since 2014, he has contributed to content and editorial work for award-winning publications. He completed his BA and MA in English at York University, graduating summa cum l...
Updated on September 21, 2023
www.bestcolleges.com is an advertising-supported site. Featured or trusted partner programs and all school search, finder, or match results are for schools that compensate us. This compensation does not influence our school rankings, resource guides, or other editorially-independent information published on this site.
Turn Your Dreams Into Reality
Take our quiz and we'll do the homework for you! Compare your school matches and apply to your top choice today.
An RN-to-BSN program allows registered nurses (RNs) to complete a bachelor's degree in nursing. These programs typically last two years. Prospective students usually need an associate degree in nursing (ADN) and a valid nursing license.
Many nurses enjoy a solid career outlook, with the Bureau of Labor Statistics (BLS) projecting the addition of over 270,000 new nursing jobs between 2020 and 2030. In May 2020, the median annual salary for registered nurses was $75,330. This surpasses the median annual salary for all occupations by more than $33,000.
To make the most of their opportunities, prospective students should understand available educational options, including different degree types and specializations.
In this guide, we look at typical RN-to-BSN program requirements, potential career paths, and other postgraduate opportunities.
What Is an Online RN-to-BSN Program?
An RN-to-BSN program can build off an RN's previous education. Since RNs typically hold a diploma or an ADN, some programs may be called ADN-to-BSN degrees. Covering topics in research, leadership, and management, RN-to-BSN programs can help prepare graduates for more advanced and varied healthcare roles.
Why Get a Nursing Degree Online?
While the nursing field accepts professionals from several educational pathways, a growing number of employers want candidates with at least a bachelor's degree in nursing. According to an American Association of Colleges of Nursing (AACN) survey, 41.1% of hospitals and healthcare employers require a BSN, and 82.4% strongly prefer it.
In addition to having better career opportunities, nurses with a BSN also make more money on average. According to PayScale, BSN degree-holders reported earning an average salary of $87,000 in September 2021, compared to about $66,450 for RNs.
What Can I Expect From an Online RN-to-BSN Program?
Bachelor's programs often attract nurses seeking professional advancement, more responsibility, or a change of scenery. In addition to the compassion and organizational skills required of nurses, BSN students develop strong communication, leadership, and administrative skills. Many of these students work and study at the same time.
As degree compilation pathways, most RN-to-BSN programs require approximately 60 credits and take two years to complete. Some students earning an online bachelor's degree may engage in asynchronous or accelerated study, which can expedite graduation. Regardless of the delivery format, these programs usually feature field experience requirements.
Within an online RN-to-BSN program, students can sometimes take specialized classes that prepare them to pursue specific career paths. These may include:
Acute Care
Obstetrics
Emergency Care
Pediatrics
Public Health
Featured Online Bachelors Programs
Learn about start dates, transferring credits, availability of financial aid, and more by contacting the universities below.
What Courses Will I Take in an Online RN-to-BSN Program?
Professional Ethics
This course examines the evolution of ethical principles and practices in the nursing field. Students can learn about professional standards and frameworks and how to draw from them when making decisions.
Healthcare Policy
This course looks at development processes in healthcare policy, including the institutions and influential factors involved in their creation. Students also learn about processes for policy assessment, revisions, and implementation.
Health Informatics
Health informatics explores procedures related to patient data collection and analysis. Coursework may cover recent advancements, decision-making, and societal issues in this field.
Health Assessment
This course teaches students how to perform a head-to-toe clinical assessment for different populations and settings. Covered topics also may include patient data assessment strategies and next steps for physical assessment findings.
Community Health Nursing
This course examines how nursing professionals can respond to different community needs. Coursework may look at strategies for health promotion, illness prevention, and community development initiatives.
What Are the Admission Requirements for an Online RN-to-BSN Program?
Unlike a traditional bachelor's program in nursing, an RN-to-BSN program requires prospective students to hold a valid RN license for admission, which means they need an accredited diploma or ADN. Some programs may require a certain GPA and standardized test scores, as well as minimum experience requirements.
Application
The application for an online RN-to-BSN program typically includes much of the same information as an undergraduate application. Applicants can apply directly to a school or through the Common Application, and they may need to pay an application fee. Depending on their program, applicants may also need to hold an RN license from a specific state.
Test Scores
Schools may require applicants to submit results from college entrance exams, such as the SAT or ACT. While licensure and professional experience typically rank higher on the consideration list, good SAT scores can help prospective students get into more competitive programs.
Resume
Many college applications require a resume and cover letter. For RN-to-BSN applicants, a resume should highlight relevant nursing experience. Some schools may require 1-2 years of professional experience.
Letters of Recommendation
Letters of recommendation can come from former teachers and employers. These documents should address the applicant's readiness for a bachelor's program in nursing. Letters should highlight specific qualities that might make the applicant a good candidate. Most schools require 1-3 letters of recommendation.
Essays
College application essays allow prospective students to provide insight into their personal lives and writing capabilities. Applicants often write about their journey and their goals. They may also address specific questions relevant to nursing.
Official Transcripts
Schools require prospective students to submit official transcripts. These grades help the schools gauge a student's readiness. They also can lead to transfer credits. Online RN-to-BSN programs often award transfer credits for coursework completed at an accredited institution.
Still Looking for the Right Fit? Discover Similar Programs.
What Can I Do With an Online RN-to-BSN Degree?
Career Outlook
Demand for registered nurses — particularly those with a BSN — should continue to grow as the population ages and needs more medical services. The BLS projects 9% job growth for registered nurses between 2020 and 2030. A 2020 AACN survey found that 76% of BSN students had job offers by the time they graduated, compared to 58.7% for graduates from other types of bachelor's programs.
Nurses with certain specializations may enjoy even greater demand. Professionals with focused training, experience, and certification could experience less competition for their jobs and more financial rewards. In-demand specialties include gerontology, neonatal care, hospice education, and emergency care.
A worker's specialty and work environment can affect their earning potential, as well. According to the BLS, government nurses had the highest median annual salary for registered nurses, taking home $84,490 in May 2020. The median salary for hospital nurses was $76,840 per year. For ambulatory services, it was $72,340. Nurses in educational services had the lowest median annual wages in May 2020 ($64,630).
See where a BSN degree can take you. Learn more about nursing careers.
Career Paths
ICU Nurse
These nurses work in intensive care units. They provide care to patients with life-threatening illnesses and injuries. They tend to patients with complex needs during all hours of the day, relying on critical thinking skills to monitor progress and intervene as needed. Though not mandatory, many employers prefer candidates with a critical care registered nurse (CCRN) certification.
Average Reported Annual Salary (September 2021): $70,150
Pediatric Nurse
Pediatric nurses work with children of all ages, usually in hospitals, physicians' offices, and neonatal units. They give specialized care to children and work with their families to provide information and support. Certification is not mandatory. However, aspiring pediatric nurses can improve their employment prospects by earning a certified pediatric nurse or CCRN (neonatal) credential.
Average Reported Annual Salary (September 2021): $61,360
Surgical Nurse
Surgical nurses support patients before, during, and after surgery. They may help surgeons with tools and equipment, provide patients with pre- and post-operative education, or work with the families of a patient. Certification is not required. However, perioperative certification may help candidates stand out during the hiring process.
Average Reported Annual Salary (September 2021): $59,660
Public Health Nurse
Public health nurses promote the overall wellness and healthy living for people in their communities. They may take part in community health and education initiatives, advocacy efforts, and targeted interventions. Aspiring public health nurses can pursue one of several certifications to improve their employment prospects.
Average Reported Annual Salary (September 2021): $59,880
Obstetrics (OB) Nurse
OB nurses provide care to pregnant women before, during, and after childbirth. They provide women with information regarding childbirth and help ensure a smooth labor and delivery process. Obstetric nursing certification is available but not mandatory for employment.
Average Reported Annual Salary (September 2021): $63,020
Nursing Not for You? Check Out These Related Careers.
Nursing Programs That Might Interest You
Learn about start dates, transferring credits, availability of financial aid, and more by contacting the universities below.
Certifications
Nursing professionals can pursue various certifications. While some are mandatory for employment, most are optional and allow nurses to demonstrate their expertise in a specialized field. Certifications typically come from national nursing associations and are recognized across the country.
While many nursing specialties do not require certification, these credentials can help nurses stand out from their peers. They also may help nurses land promising positions, advance in their careers, and earn higher salaries.
For patients, nursing certification can offer assurances that the professional caring for them and their families meets the highest standards in the field.
Requirements for nursing certifications vary considerably, but most require RN licensure and experience. Some require a bachelor's degree in nursing and either two years of nursing experience or 2,000 hours of specialty experience.
Many organizations offer certifications, including the American Nurses Credentialing Center, the Hospice and Palliative Nurses Association, and the Board of Certification for Emergency Nursing. Relevant certifications include the following:
Continuing Education
After completing their online bachelor's degree in nursing, graduates who want to continue their education can pursue several options. According to the National Center for Education Statistics (NCES), the fastest-growing master's discipline is health professions. Many BSN graduates pursue a master's in nursing degree to qualify for nurse practitioner and nursing administration positions.
BSN graduates may also earn a specialty graduate certificate to develop more advanced knowledge without committing to a full degree.
Finally, many nurses need to complete regular continuing education units in order to renew and maintain their nursing license. The exact requirements and number of units depends on the state in which they work and their job title.
How Do I Choose an Online RN-to-BSN Program?
Cost
According to NCES, the average total cost at a four-year institution during the 2018-2019 academic year was about $28,120. Prospective students should calculate the true program cost before enrolling in a program. Online programs may be less expensive than in-person options because students can reduce travel costs, and many distance learners qualify for in-state tuition rates even if they live out of state.
Program Format
Students often consider delivery format and schedule when choosing a program. While earning an online bachelor's degree in nursing, learners may be able to pick between synchronous or asynchronous delivery. They also may get to choose between full-time and part-time enrollment options.
Location
While online learners may not attend regular classes on campus, they should have residency requirements that they'll need to fulfill. A school's location could also affect tuition rates and licensure requirements.
Accreditation
All prospective students should pay close attention to their school's accreditation. Without proper programmatic accreditation, graduates will not qualify for postgraduate licensure and certifications. And without proper regional accreditation, they cannot access federal aid.
Online bachelor's degrees in nursing should hold accreditation from the Commission on Collegiate Nursing Education or the Accreditation Commission for Education in Nursing.
Clinical Experience
Many nursing programs require students to complete a set number of clinical hours. Even in an online RN-to-BSN program, learners still need to complete field experience requirements. However, they can usually complete this requirement at an approved location in their community.
NCLEX Pass Rate
How a school's graduates fare on the NCLEX exam can show prospective students how well the school prepares its learners. While students pursuing an RN-to-BSN program already hold an RN license and should not need to take the exam again, this information can still provide insight about the quality of instruction provided at a school.
Student Support
Student support services can greatly improve a college student's experience and overall results. Prospective learners should investigate what type of services their potential schools offer. This includes mentorship opportunities, academic support, and career services. Additional considerations might include internship programs, student organizations, and online learning support.
Best Accredited Online RN-to-BSN Programs
Rankings compiled by the the BestColleges Ranking Team
Is your school on this list? Get the BestColleges ranking seal.
How We Rank Schools
At BestColleges, we believe a college education is one of the most important investments you can make. We want to help you navigate the college selection process by offering transparent, inclusive, and relevant school rankings.
Our rankings are grounded in a few guiding principles and use the latest statistical data available from trusted sources. Read our ranking methodology. We hope our approach helps you find the school that is best for you.
Best Online RN-to-BSN Programs
Frequently Asked Questions About Online RN-to-BSN Programs
Is a BSN degree worth it?
A bachelor's degree in nursing can equip students with the skills and qualifications needed to enter the nursing field. In addition to promising salary and growth potential, the nursing profession allows people to help others and contribute to a healthier community.
How long are RN-to-BSN programs?
Most RN-to-BSN programs last two years, although online programs may feature more streamlined training or accelerated options that can decrease graduation timelines.
Are there clinicals in RN-to-BSN programs?
Yes. Many RN-to-BSN programs feature training in clinical settings. Some programs include field experiences, a practicum, and/or hands-on training in simulation labs. Since students in these programs typically work as nurses, they can apply their training directly to their jobs.
Are nursing majors in demand?
Yes. The aging U.S. population has created a major demand for nurses. According to the American Nurses Association, many more nurses will be needed in 2022 and beyond. In fact, the growing demand, the effects of the COVID-19 pandemic, and a large number of retiring nurses have contributed to a major shortage of nurses across the country.
How much money can I make with a BSN degree?
Salary potential for BSN graduates depends on their location, experience, and credentials. According to the BLS, the median annual salary for RNs was $75,330 in 2020. For the top 10% of earners, the median annual wage was $116,230. In California — the highest-paying state — the median annual salary for nurses was $120,560.
What are the highest-paying jobs I can get with a BSN degree?
The highest-paying jobs for BSN graduates vary depending on the location. However, according to the BLS, the government pays the highest median annual salary for RNs among major industries; these workers make $84,490 a year. Additionally, specialized positions in pediatrics, emergency care, and pain management often pay high salaries.
Find the Tools You Need to Get Started on Your Degree
Reviewed by:
Brandy Gleason
Brandy Gleason is a nursing professional with nearly 20 years of varied nursing experience. Gleason currently teaches as an assistant professor of nursing within a prelicensure nursing program and coaches graduate students. Her passion and area of research centers around coaching nurses and nursing students to build resilience and avoid burnout.
Brandy Gleason is a paid member of the Red Ventures Education freelance review network.
Feature Image: The Good Brigade / DigitalVision / Getty Images