Best Nursing Schools in Texas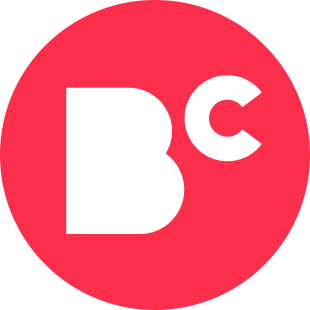 By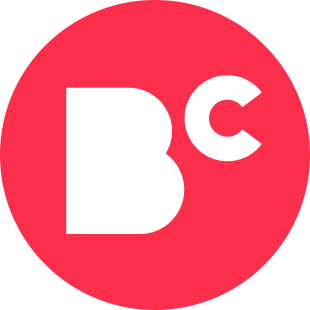 Staff Writers
Writer
The staff writers for BestColleges collaborate to deliver unique, student-driven content on topics such as career development, college life, and college planning....
Updated on June 30, 2023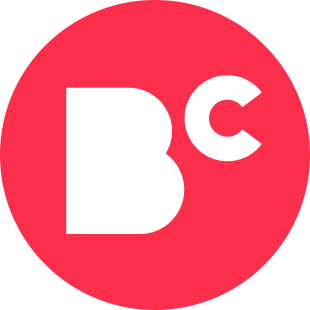 By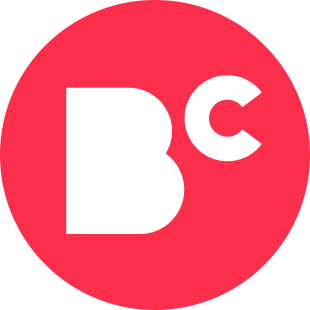 Staff Writers
Writer
The staff writers for BestColleges collaborate to deliver unique, student-driven content on topics such as career development, college life, and college planning....
www.bestcolleges.com is an advertising-supported site. Featured or trusted partner programs and all school search, finder, or match results are for schools that compensate us. This compensation does not influence our school rankings, resource guides, or other editorially-independent information published on this site.
Turn Your Dreams Into Reality
Take our quiz and we'll do the homework for you! Compare your school matches and apply to your top choice today.
Nursing is one of the fastest-growing professions in the United States. According to the Bureau of Labor Statistics (BLS), the demand for registered nurses (RNs) is projected to grow 15% from 2016 to 2026. However, healthcare labor experts predict much stronger growth in Texas. According to a 2018 report by the Texas Center for Nursing Workforce Studies, statewide demand for RNs is projected to grow 54% by 2030, creating an estimated 60,000 full-time job vacancies. The career outlook for nurses in Texas is among the strongest in the country.
While an associate degree in nursing (ADN) can launch a Texas nursing career, the Texas Center for Nursing Workforce Studies stresses that hospitals increasingly favor candidates with at least a bachelor of science in nursing (BSN). While Texas employers prefer experienced nurses, the demand for skilled professionals means any capable, compassionate, and committed licensed nurse is likely to find a desirable job in the Lone Star State.
Career Outlook for Nurses in Texas
As of 2019, Texas employs 7.2% of U.S. nurses and pays salaries that outpace the national average by about 3%. These trends indicate plenty of well-paid job opportunities, even without factoring in the projected demand.
| | Employment | Annual Median Wage |
| --- | --- | --- |
| Texas | 212,230 | $72,070 |
| United States | 2,955,200 | $73,550 |
Source: BLS
Salaries for Nurses in Texas
Job seekers enjoy favorable market conditions when comparing salaries for nurses in Texas to national averages as reported by the BLS. Texas ranks in the top half of the U.S. for annual nursing wages, and nursing professionals based in major Texas cities enjoy even better salaries on average. Metro areas, including Houston, Corpus Christi, and Dallas-Fort Worth-Arlington, post particularly favorable salary results, but nurses working in virtually any urban area in Texas enjoy healthy incomes.
This table summarizes average annual salaries for nurses employed in 10 major Texas cities, as reported by the BLS:
Top Paying Metropolitan Areas for Nurses in Texas

| Area Name | Employment | Annual Mean Wage |
| --- | --- | --- |
| Houston-The Woodlands-Sugar Land | 51,610 | $79,060 |
| Corpus Christi | 3,850 | $78,470 |
| Fort Worth-Arlington | 18,430 | $75,100 |
| Dallas-Fort Worth-Arlington | 59,570 | $74,670 |
| Dallas-Plano-Irving | 41,140 | $74,480 |
| Brownsville-Harlingen | 2,140 | $70,690 |
| Beaumont-Port Arthur | 3,330 | $70,600 |
| McAllen-Edinburg-Mission | 5,500 | $70,520 |
| El Paso | 5,690 | $69,120 |
| Lubbock | 3,920 | $69,010 |
Source: BLS
Nursing Programs That Might Interest You
Learn about start dates, transferring credits, availability of financial aid, and more by contacting the universities below.
Specialties for Nurses in Texas
In Texas, a BSN fulfills the educational requirements to work as an RN, licensed vocational nurse (LVN), or licensed practical nurse (LPN), but graduate degree paths expand professional opportunities. For instance, a master of science in nursing (MSN) or a doctor of nursing practice (DNP) degree opens doors to specialized positions that tend to pay more. Advanced practice registered nurses (APRNs) and nursing professionals in similar positions earned median salaries of $110,930 in 2017.
Specialist nursing concentrations allow students to develop unique skills and differentiate themselves in the labor market. The Texas Center for Nursing Workforce Studies notes ongoing statewide demand for pediatric, oncology, intensive care, and school nurses. Career development experts recommend that aspiring nurses remain mindful of the employment paths they intend to pursue as they work through their nursing education so they can make appropriate academic choices. Students in Texas MSN programs can pursue coursework concentrations in specialized disciplines that lead to the positions listed below.
Nurse Practitioner
Nurse practitioners typically hold senior roles that share some responsibilities with doctors, such as diagnostic authority and the ability to write prescriptions. They are one of the most common types of APRNs.
Median Salary in Houston: $96,914
Nurse Anesthetist
Patients undergoing routine and major procedures frequently require local or general anesthesia. Nurse anesthetists specialize in the preparation, delivery, and management of topical and systemic anesthetic drugs.
Median Salary in Houston: $141,779
Emergency Room Nurse
These nurses hold specialized training in stabilizing patients with major injuries. They must understand the psychosocial aspects of dealing with individuals and family members in the emergency care system.
Median Salary in Houston: $61,932
Neonatal Nurse
This nursing specialty focuses on caring for newborn babies with significant health concerns, such as premature birth, organ problems, infections, and other major medical issues.
Median Salary in Houston: $75,000
Psychiatric Nurse
Psychiatric nurses draw on a combination of medical and psychological training. They assist in assessing and treating patients suffering from mental illnesses and acute mental health episodes, forming a vital part of a complete psychiatric care team.
Median Salary in Houston: $68,634
Certified Nurse Midwife
These female reproductive health specialists work in birth clinics, maternity wards, and home settings. They provide care for mothers and children before, during, and immediately after childbirth.
Median Salary in Houston: $96,500
How to Become a Nurse in Texas
Earn a Degree

An ADN can launch an entry-level career in nonprimary care settings in Texas. However, if you plan to become an RN or LVN/LPN in Texas, you should earn at least a BSN because most hospitals require incoming nurses to hold a bachelor's degree.

Many nurses start their careers as RNs, LVNs, or LPNs, then return to school for a nursing specialization. This strategy allows nurses to develop their professional interests through hands-on, professional experience. For instance, some specialists are unaware of their affinity for a branch of nursing until they encounter it in a job setting.

APRNs and other nursing specialists usually hold MSN degrees with concentrations in healthcare fields. The DNP designation holds particular appeal for individuals planning careers in nursing education. To ensure you are eligible for a Texas nursing license, make certain that your school holds accreditation from the American Association of Nurse Practitioners, the Accreditation Commission for Education in Nursing, or the Commission on Collegiate Nursing Education.

Obtain Nursing License

The Texas Board of Nursing is the state's licensing and regulatory authority for nurses. As in most states, RNs and LVN/LPNs in Texas can obtain their licenses by examination or endorsement.

The examination option requires candidates to hold a nursing degree from an accredited institution recognized by the Texas Board of Nursing. The board maintains regularly updated lists of approved vocational and professional nursing programs.

To earn your nursing license by examination, you must pass a standardized test known as the National Council Licensure Examination (NCLEX). Prior to sitting for the NCLEX, Texas nursing aspirants must pass a jurisprudence examination. Candidates who pass both exams must then satisfy a criminal background check. As of 2019, the NCLEX costs $200, and candidates must pay this fee along with jurisprudence exam and application costs.

If you already passed the NCLEX and/or hold a current license to practice nursing in another U.S. state, you can apply for licensure by endorsement. However, applicants are ineligible for certification through endorsement if they have previously held a Texas nursing license.

Maintain and Renew Certification

Texas nursing licenses remain valid for two years. Nurses can complete the renewal process online. Texas nurses become ineligible for automatic license renewal if they default on a Texas Guaranteed Student Loan, allow their license to lapse into inactive or delinquent status, or fail to meet the state's continuing education requirements.

Texas nurses may also become disqualified from licensure renewal for criminal or professionally negligent activity.
Resources for Nurses in Texas
Professional resources benefit Texas nursing students in many ways. Nursing journals inform students, helping them master coursework, and advance professional training. Nursing organizations often accept student members and provide helpful services, like job boards and career counseling.
Review the following resources, then access a complete list of helpful nursing resources at BestColleges.com.
Nursing Programs That Might Interest You
Learn about start dates, transferring credits, availability of financial aid, and more by contacting the universities below.
Top RN to BSN Programs in Texas
In evaluating Texas nursing programs, we considered critical information, such as graduation rates, employment rates, reputation, and faculty quality. You should balance these considerations against the merits of online and traditional on-campus learning. Online learning offers excellent flexibility, while traditional learning provides more structure and peer interaction.
The following rankings represent the top RN-to-BSN programs in Texas. We ranked them based on data from the Texas Board of Nursing website.