A Guide to Online Education by Grade Level
Online schools educate learners at the K-12 and higher education levels. Here's what you need to know about online schooling at different grade levels.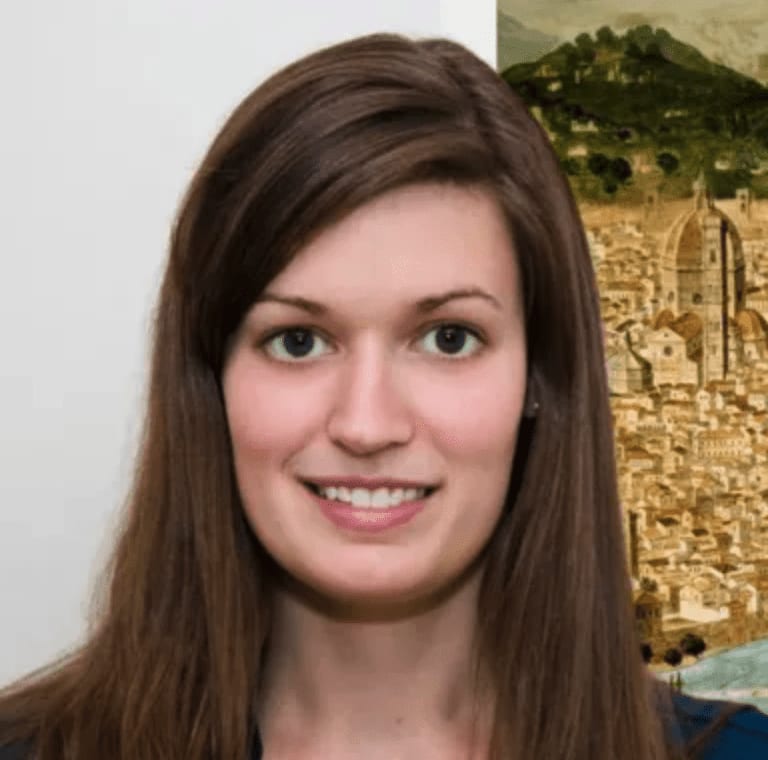 BestColleges.com is an advertising-supported site. Featured or trusted partner programs and all school search, finder, or match results are for schools that compensate us. This compensation does not influence our school rankings, resource guides, or other editorially-independent information published on this site.
Ready to start your journey?
---
---
What Is Online School?
In a 2021 BestColleges survey, 95% of students said they would recommend online or remote learning to others. But what is online school, and why is it so desirable? And what are the benefits of attending school online at different grade levels?
Online school allows students to attend class virtually. At the K-12 level, students take classes in foundational subjects and electives. At the college level, undergraduate and graduate students can earn their degrees at a top online college or university.
When choosing an online school, families and students face many options. Online programs come in different formats and specialties. Some students prefer the flexibility of asynchronous classes, while others prefer set meeting times. Hybrid programs may appeal to families with children in lower grade levels. Many schools offer distance learning resources for students.
While planning your online education — whether you're considering an online elementary school or want to earn a bachelor's degree online — understanding distance learning can help you make an informed decision. Our guide details what you need to know about online schooling.
Hybrid, Synchronous, and Asynchronous
Schools generally provide synchronous or asynchronous learning options. A synchronous format uses set meeting times and live class sessions. Students attend class virtually but still interact regularly with their teachers and classmates. On the other hand, an asynchronous format does not require live sessions. Instead, learners watch recorded lectures and interact with classmates through message boards.
The synchronous format closely mirrors the traditional, in-person learning environment. Students have more socialization options in a synchronous class. In comparison, an asynchronous class offers greater flexibility since students do not need to attend class on a set schedule.
In addition to these learning formats, online schools may also offer hybrid options. Students take some online classes in a hybrid program while also attending some in-person classes. A hybrid format may help some students manage the challenges of online learning. Instructors experienced with the transition to online learning can also help students adapt to a virtual learning environment.
Public vs. Private
Both public and private schools offer online education. And within public schools, both traditional and charter schools provide online programs.
The largest differences between K-12 public and private online schools are the cost and location requirements. As with traditional public schools, online public schools typically set geographic boundaries for families. Students outside the designated zone may need to apply to attend.
Unlike public schools, private schools usually charge a tuition fee. However, online private schools may charge lower rates than in-person private schools.
At the college level, both public and private colleges offer online programs. Since public colleges receive large amounts of state funding, in-state students often receive a tuition discount.
Online Elementary School
Elementary schools are less likely to offer online programs than middle schools or high schools. However, the COVID-19 pandemic has increased the number of elementary schools providing distance learning options.
Online schools teach core subjects like reading, math, and science at the elementary level. Students participate in virtual sessions where they interact with teachers and classmates. Educators may work closely with families to design programs that meet their needs. Online elementary schools may also offer in-person options.
Why Consider Online Elementary School
Why do some families choose an online school for their children? An online elementary school offers several benefits. For example, students may be able to move through the material more quickly. Students struggling with social anxieties or bullying may also benefit from an online learning environment. And some online schools offer programs designed for students with disabilities.
The online format allows families to find the best fit for their needs and circumstances. For some families, the flexible schedule at an online elementary school better fits their lifestyle. Some students may simply respond better in an online environment compared to a traditional classroom.
However, finding the right program at the elementary level poses unique challenges. Online secondary school remains more common than online elementary programs.
Pros and Cons
Elementary students can thrive in online elementary school programs. With customized courses of study, learners may find it easier to stay engaged. Families may also benefit from the increased flexibility. However, some students struggle with the distance learning format, which provides fewer socializing opportunities. Some online schools offer hybrid formats that incorporate online and in-person elements.
Online Elementary School
Online Elementary School Pros
Online Elementary School Cons

Flexible schedules
Opportunities for personalized learning
Online programs may remove some of the distractions of classroom learning
Self-paced programs let students advance as they master material

Fewer opportunities for socialization with other students
Can offer less structure than an in-person program
Young learners may struggle to adapt to the format
Requires self-discipline
Online Elementary School Resources
Although you can consider public and private online schools near your home, several nationwide programs are also available. The list below includes a few national online elementary schools to help you start your search.
Online Middle School
Students often take classes in language arts, social studies, math, and science through a distance learning format at an online middle school. Middle schoolers build core skills to prepare for high school. But unlike traditional middle school, distance learners attend classes online. They submit assignments and work on projects in a virtual classroom environment. Some online middle schools use a hybrid format that incorporates in-person meetings.
Why Consider Online Middle School
Why do families consider online middle school for their children? Switching into an online school provides greater flexibility for many families. Children who are active in sports or entertainment benefit from the ability to arrange school around their other activities. Families that travel frequently may also prefer an online format.
Some families choose an online middle school for safety reasons. Students who experience bullying at traditional schools can thrive academically in online school programs without the stress and anxiety caused by school bullying. Families may also prefer online learning environments if they have children involved in rigorous extracurriculars.
The flexibility in an online school means students do not need to attend in-person school during the school year. Many schools offer self-paced or year-round options for families who prefer an alternative to the traditional school calendar.
Pros and Cons
Online middle school comes with pros and cons. Rather than waking up early to catch a bus, middle schoolers can complete schoolwork when they are most alert. However, distance learners may miss out on opportunities to build social skills. Families can consider a hybrid format to gain the benefits of both options.
Online Middle School
Online Middle School Pros
Online Middle School Cons

Flexibility to arrange school around other responsibilities
May offer more course options than in-person schools
Avoid early start times
Self-paced programs help learners master concepts at their own pace

Fewer chances for socialization
Requires strong self-management skills
Requires technology to access courses
Students may prefer more immediate feedback than asynchronous programs offer
Online Middle School Resources
Although you can consider local public and private online middle schools, nationwide programs are also available. Access information about a few national online middle schools below.
Online High School
During the 2017-18 school year, more than half of U.S. high schools offered at least one online course. And the shift to distance learning during the pandemic has increased the capacity of many high schools to provide online learning opportunities.
Today, high schoolers can enroll in fully online high schools or choose hybrid options. These online high schools award diplomas that meet the requirements for college and the skilled trade workforce.
Why Consider Online High School
Learners complete coursework in a virtual classroom environment at an online high school. Hybrid high school blends online classes with in-person requirements.
Online high schools may appeal to families because of their flexibility and autonomy. Asynchronous classes let learners complete schoolwork largely at their convenience. Synchronous classes allow students to meet requirements from anywhere rather than traveling to school every day.
Families choose online high school for a variety of reasons. Student-athletes participating in intense sports training benefit from the flexibility of online school. Learners seeking an advanced course of study or classes that award college credits may also choose an online format. Other circumstances include families that travel extensively and students who simply prefer the online learning format.
Pros and Cons
As with other delivery formats, online education offers pros and cons. Online high school prioritizes flexibility, and especially motivated learners may be able to earn their high school diploma in less time. Some online schools also offer more access to courses for college credit. However, online schooling also has drawbacks, such as a greater need for self-discipline and fewer opportunities for college-prep services or meeting with an advisor.
Online High School
Online High School Pros
Online High School Cons

Flexible schedules for student-athletes and learners with outside interests
Customized academics based on the student's strengths and interests
Avoid early start times
Approved programs can grant diplomas

Fewer socialization opportunities
Fewer college-prep services
Requires access to technology and the internet
Student engagement can suffer in a virtual environment
Online High School Resources
Although you can consider both public and private online schools in your area, several nationwide programs can also be found, including:
Online College
In fall 2019, more than 7.3 million college students enrolled in online courses. More than 1 in 3 undergraduates took an online class, while around 15% enrolled exclusively in online courses. At the graduate level, fully online programs now enroll around one-third of graduate students.
Like online programs at the K-12 level, online colleges provide a similar academic experience through a different delivery method. Online college students study business, education, the liberal arts, healthcare, and other subjects. Many top-ranking colleges and universities now offer online programs where learners receive the same diploma as in-person students.
The flexibility and accessibility of online colleges appeal to many adult learners and working professionals. Students can seek out specialized programs not offered by their local schools, and colleges often let online students meet in-person requirements in their local area. Online education also helps degree-seekers prioritize affordability. Prospective students can compare schools to find the most affordable colleges.
Frequently Asked Questions About Online Education
true
What percent of students take online classes?
Over 7.3 million college students enrolled in at least one online class in 2019, according to the National Center for Education Statistics. That represented over 37% of students. Online education was also more prevalent at the graduate level. While 36% of undergraduates took at least one online class, 42% of graduate students enrolled in an online class.
The number of students enrolled in online classes has likely grown over the last few years. The COVID-19 pandemic led many schools to shift to an online or remote learning format.
true
Is online teaching effective for elementary students?
Elementary students can succeed in an online learning environment, but it may not be useful to all. According to a McKinsey Teacher Sentiment Survey from March 2021, teachers ranked online learning as less effective than in-person learning. However, certain students tend to thrive in an online environment.
According to Edutopia, teachers reported that shy and hyperactive students benefited from online learning. Some students may find it easier to focus on academics with fewer distractions. The self-paced nature of online schooling can also help some students learn more effectively.
true
What are the biggest challenges facing online education today?
Access to online education remains a major challenge today. A lack of technology or an inability to use computer technology keeps many students from enrolling in online programs. Once in an online program, students may struggle to stay engaged or manage their time.
Online programs at different grade levels manage these challenges through structured support and resources. For example, educators use grade-level-appropriate ways to engage students at the elementary level. At the college level, distance learners can access student services to manage challenges in online learning.
true
How many students are in an online class on average?
The number of students in an online class varies depending on the school and grade level. Asynchronous online college classes may enroll over 100 students, while synchronous online middle school classes may include 20-30 students.
Many online programs aim to keep class sizes low to encourage interactions with teachers and classmates at the elementary and secondary levels. Students and families should ask about online class sizes when researching online schooling options. At the K-12 level, states or districts may limit the size of online classes.
Feature Image: Tuan Tran / Moment / Getty Images
While dual enrollment can help you earn college credits and save money on higher ed, it can also take time away from school activities and increase stress. Find the top-ranked online colleges in 2022 from BestColleges. See our picks for the 25 best online schools and find the right match for you. We've identified the best online bachelor's in education programs. Read on to find the best school to help you become a teacher.
BestColleges.com is an advertising-supported site. Featured or trusted partner programs and all school search, finder, or match results are for schools that compensate us. This compensation does not influence our school rankings, resource guides, or other editorially-independent information published on this site.
Compare your school options.
View the most relevant school for your interests and compare them by tuition, programs, acceptance rate, and other factors important to find your college home.