Best Online Colleges in Your State
Find the top-ranked online college for every state this year from BestColleges. See our picks for the 50 best online schools by state and find the right match for you.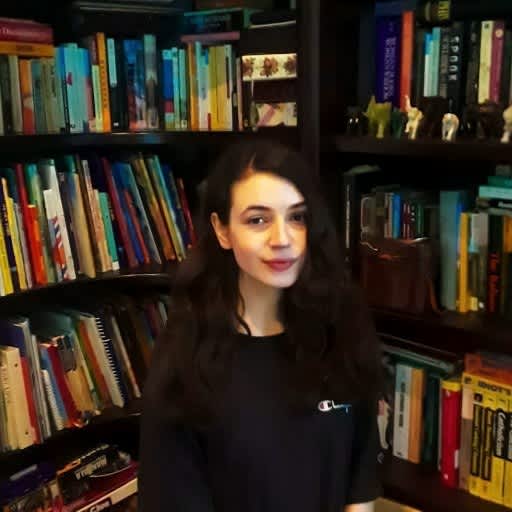 BestColleges.com is an advertising-supported site. Featured or trusted partner programs and all school search, finder, or match results are for schools that compensate us. This compensation does not influence our school rankings, resource guides, or other editorially-independent information published on this site.
Ready to start your journey?
As of 2019, about 42% of Americans over the age of 25 held a college degree. Many individuals invest in higher education to enter more lucrative fields and access more expansive career opportunities. The Bureau of Labor Statistics indicates that, when comparing median salaries, workers with bachelor's degrees earned 67% more per week than those with only high school diplomas.
While choosing an online college, prospective students may believe that a college's geographic location is irrelevant, but there are numerous advantages to attending an online college in your home state. In-state learners often pay more affordable tuition rates and can access resident-specific scholarships and financial aid options. As of the 2018-19 school year, out-of-state students at public colleges paid an average annual tuition of $26,382, while in-state students paid an average tuition of $9,036 per year. Some students also embrace the advantages of having physical access to their campus.
When ranking the best postsecondary institutions in each state, BestColleges only evaluates accredited, nonprofit colleges and universities. School rank depends on empirical indicators of academic excellence, such as full-time retention rate and graduation rate; indicators of affordability, such as net price and loan default rate; and the number of programs offered remotely.
Find Top-Ranked Schools in Your State
Featured Online Programs
Learn about start dates, transferring credits, availability of financial aid, and more by contacting the universities below.
What Are the Advantages and Disadvantages of Studying at an Online College?
Advantages of Online College
Lower Cost of Tuition
For many students, pursuing an online degree can be more affordable. Learners attending colleges while living at home may avoid expenses related to room and board, transportation, dining services, and student activity fees. Their savings can be significant. According to the National Center for Education Statistics (NCES), in-state students living on campus at a public school paid an average of $6,459 in housing costs and $4,927 in board fees in 2018-19.
Online programs may also charge on a per-credit basis, which may appeal to students interested in part-time options.
Higher Acceptance Rate
Online programs, particularly those affiliated with large state colleges, may have high acceptance rates. Remote learning, particularly asynchronous learning, can help faculty handle larger class sizes, so institutions may be able to accept more students. High acceptance rates can be advantageous for students looking for a more streamlined application process or who may be missing some of the qualifications needed to get into more selective schools.
Postgraduate Job Opportunities
Before the availability of remote learning, proximity dictated graduates' access to jobs and internships to a greater degree. Colleges in large metropolitan areas, such as New York or Los Angeles, often partner with prominent companies through alumni networks, career centers, or corporate recruitment infrastructures. Now, online students in even the most remote areas have access to well-connected institutions. Online learning can lead to job, co-op, and internship opportunities across the nation.
Disadvantages of Online College
Nontraditional College Experience
For many students, one of the most significant disadvantages of online college is the lack of a "traditional" college experience. Learners often view college as a time to build connections and engage in socio-emotional learning. Some virtual students might experience a sense of isolation or lack of community.
Remote learners who live within commuting distance can arrange to socialize with classmates through study groups or clubs. Those who live further away can connect with local college students who are also enrolled in online programs.
Self-Discipline
Online coursework may require a higher level of self-discipline. Students must attend lectures, read course materials, respond to forums, and complete writing assignments without the external structure and classroom setting of traditional courses. Learners can structure their coursework independently by setting weekly goals, adhering to a study schedule, using checklists, and reaching out to professors or classmates who can help hold them accountable.
Lack of Accreditation
Colleges and universities earn institutional or programmatic accreditation by undergoing a voluntary, standardized evaluation process. Accrediting bodies assess whether schools meet industry standards of academic excellence and deliver adequate learning outcomes.While all colleges appearing in BestColleges rankings are accredited, some online colleges may be unaccredited. It is important to verify accreditation to ensure the legitimacy of one's online education.
How to Choose an Online College
When choosing an online college, students should research program costs, including in-state and out-of-state tuition, additional fees, and whether they qualify for financial aid opportunities. Students should also consider program format and whether they would like to take synchronous or asynchronous courses. The best online colleges also offer student support infrastructures, such as tutoring centers and career services.
Best Accredited Online Colleges in Each State
Rankings compiled by the the BestColleges Ranking Team
Is your school on this list? Get the BestColleges ranking seal.
How We Rank Schools
At BestColleges, we believe a college education is one of the most important investments you can make. We want to help you navigate the college selection process by offering transparent, inclusive, and relevant school rankings.
Our rankings are grounded in a few guiding principles and use the latest statistical data available from trusted sources. Read our ranking methodology. We hope our approach helps you find the school that is best for you.
The Best Online Colleges and Universities in Each State
Frequently Asked Questions About Online Colleges in Each State
What states have the cheapest online college tuition rates?
true
Many students who attend college in their home states benefit from less expensive in-state tuition, and certain states offer exceptionally low rates for in-state learners. NCES reports that residents attending four-year public schools in Florida and Wyoming paid an average of $4,443 and $4,596, respectively, in tuition and fees during the 2018-19 school year.
Students looking to attend public colleges outside of their state may not be able to access the subsidized tuition granted to residents. However, certain states still offer relatively inexpensive tuition for out-of-state learners. Non-resident learners at four-year public schools in the District of Columbia and South Dakota paid an average of $12,416 and $12,465, respectively, in tuition and fees during the 2018-19 school year.
Which state has the best colleges?
true
When ranking the best online colleges, there are numerous metrics that can be used to assess the educational quality and learning outcomes. These include graduation and job placement rates, the median salary of graduates, and the typical return on investment. However, there is no "best" state or college — what's best for one learner is not necessarily best for another.
However, the New England and mid-Atlantic states are well-known for their many prestigious postsecondary institutions. Additionally, the California State University System is widely recognized for delivering exceptional public education.
What state has the most colleges?
true
According to IPEDS, California is home to more than 500 two- and four-year colleges, including 160 public institutions, 183 private nonprofit schools, and 171 for-profit colleges. Texas also contains many schools — more than 250 two- and four-year colleges. This includes 107 public institutions, 81 private nonprofit schools, and 78 for-profit colleges.
Is it better to go to college in-person or online?
Both online and in-person options have their own advantages and may suit different individuals' learning needs. For example, in-person learning can be more engaging and lead to a stronger sense of community. Many students prefer forming face-to-face connections in traditional classroom settings.
Online learning, on the other hand, can offer more flexibility for students who hope to balance their coursework with family or employment obligations. Many remote learners take self-paced or asynchronous courses. Attending college online can also be less expensive. Remote learners can save on costs like on-campus room and board or commuting expenses.
Is college easier online than in-person?
Virtual learning can make higher education more accessible. In certain ways, it may feel like a less demanding commitment than in-person learning. For example, students may be able to learn at their own pace and watch lectures at their convenience.
However, although individuals may be tempted to assume that attending college online is a "shortcut," there are some challenging elements to virtual learning. Although students can enjoy increased flexibility, they must exercise more self-discipline and initiative while learning. More self-directed course formats require learners to absorb key concepts independently.
Feature Image: Drazen_ / E+ / Getty Images
Learn how you can pay for an online degree. Explore financial aid and scholarship options for college students. This guide breaks down the research methods students should use when choosing an online degree program. This landing page acts as an introduction and overview of online college planning resources for students.
BestColleges.com is an advertising-supported site. Featured or trusted partner programs and all school search, finder, or match results are for schools that compensate us. This compensation does not influence our school rankings, resource guides, or other editorially-independent information published on this site.
Compare your school options.
View the most relevant school for your interests and compare them by tuition, programs, acceptance rate, and other factors important to find your college home.