Scholarships for Women
Many scholarships for women are available, but finding them can be daunting. Browse our list of the best scholarships for women by field and degree.
Image Credit: fizkes / iStock / Getty Images Plus / Getty Images
---
Scholarships for women in STEM and medicine can create greater opportunities for women in those fields.
MBA scholarships can give women the tools for leadership roles.
Scholarships for women of color at the graduate and undergraduate levels are on the rise.
Graduate scholarships, grants, and fellowships for women are available in most fields.
---
College and university attendance for women is at an all-time high. According to theNational Center for Education Statistics (NCES), women made up 58% of undergraduate enrollment in 2020. By 2030, the NCES projects roughly 2.4 million more women to enroll than men.
This demographic shift has been building for decades, and college scholarships for women are increasing to match the trend.
Scholarships for women range from STEM to business to arts and humanities, as well as graduate studies and scholarships for women of color. Here you'll find some of the top grants, fellowships, and scholarships for women across fields.
Scholarships for Women in Liberal Arts and Humanities
Women pursuing a degree in liberal arts or humanities fields can also find scholarships to apply for. Popular majors include visual and performing arts, English and foreign languages, theology, philosophy, history, and religious studies.
Careers in some humanities fields are on the rise, such as media and communications jobs, and many Americans value the soft skills gained in a liberal arts program.
Liberal arts scholarships provide women with greater opportunities in these essential fields.
Scholarships for Women in Medicine
While women lag behind men in STEM fields, medicine is the exception. More women than men are currently enrolled in medical school. Popular medical specialties for women include obstetrics and gynecology, allergy and immunology, pediatrics, and medical genetics and genomics.
Financial support is available for aspiring female medical professionals. Here are some of the best scholarships for women in medicine.
Eligibility: This scholarship is available to two applicants pursuing an approved course of study to become a medical doctor or psychiatric nurse at the graduate level. A minimum GPA of 3.25 is required. This scholarship is renewable.
Deadline: January 31, 2023
Award amount: $5,000
Eligibility: American Medical Women's Association members who've been involved in the student division for two years and are in good standing are eligible to apply.
Deadline: December 31, 2023
Award amount: $1,000
Eligibility: This academic merit scholarship is available to one female U.S. citizen who is attending medical school at an accredited U.S. college or university. Applicants must have a minimum 3.25 GPA.
Deadline: January 31, 2023
Award amount: $5,000
Scholarships for Women in Education
Female educators can have a powerful impact on the next generation, inspiring students to confidently pursue educational and career goals. According to UNESCO, women make up 94% of pre-primary educators but only about half of upper secondary school educators worldwide. These scholarships aim to help more women become educators at all levels.
Scholarships for Women in Business
Women's enrollment in business education programs has been increasing. According to the Forte Foundation, 41% of MBA students were female in 2021 — a higher total than in previous years. MBA scholarships for women aim to build on that momentum. These scholarships help women earn business degrees and close the gender gap.
Scholarships for Women of Color
Fewer students of color attend universities than white students, according to data from the National Center for Education Statistics. And women of color may face unique challenges when it comes to getting the support they need in college. These scholarships seek to address the need to combat historical disparities and provide financial support for women of color in college.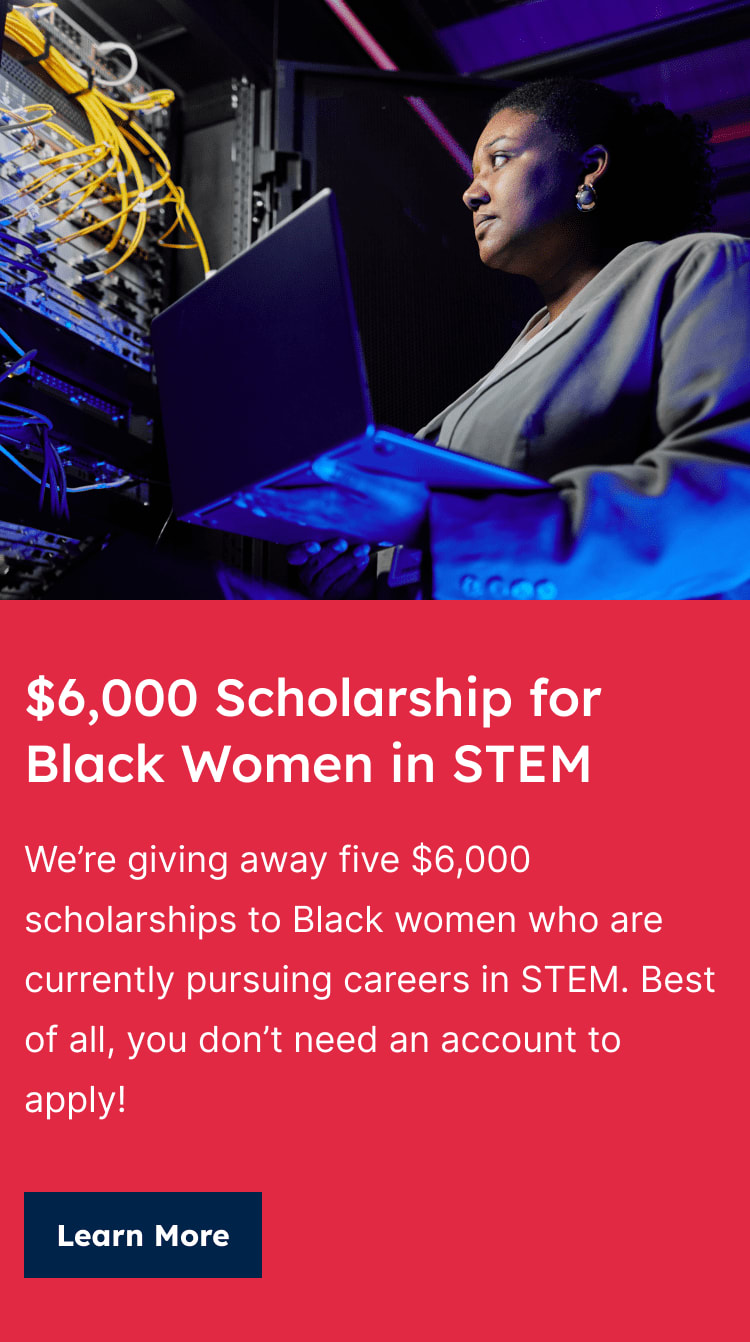 Graduate Scholarships for Women
Nearly 60% of all graduate students are women. Women also outnumber men in seven major doctoral degree categories. Popular graduate degrees for women include:
Arts and humanities
Biological and agricultural sciences
Education
Health sciences
Medicine
Public administration
These graduate scholarships help women earn higher degrees with less of a financial burden.
Grants for Women
Additional Resources