Best Online MBA in Sustainability Programs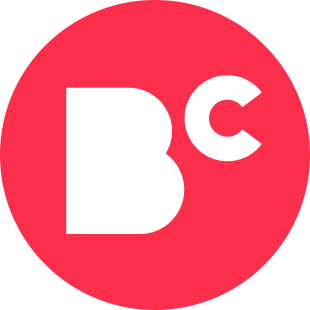 By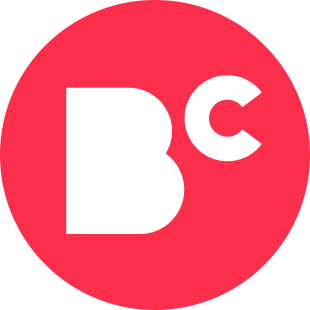 Staff Writers
Writer
The staff writers for BestColleges collaborate to deliver unique, student-driven content on topics such as career development, college life, and college planning....
Updated on June 29, 2023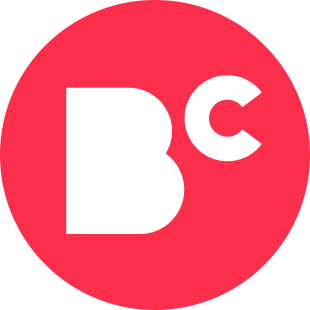 By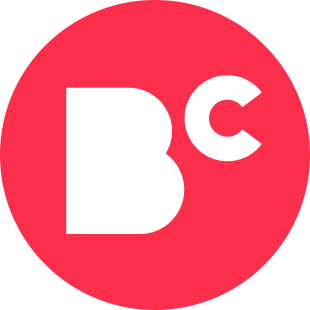 Staff Writers
Writer
The staff writers for BestColleges collaborate to deliver unique, student-driven content on topics such as career development, college life, and college planning....
www.bestcolleges.com is an advertising-supported site. Featured or trusted partner programs and all school search, finder, or match results are for schools that compensate us. This compensation does not influence our school rankings, resource guides, or other editorially-independent information published on this site.
Turn Your Dreams Into Reality
Take our quiz and we'll do the homework for you! Compare your school matches and apply to your top choice today.
Rankings compiled by the BestColleges Ranking Team
Sustainability is an increasingly popular Master's in Business Administration (MBA) specialization. Earning an online MBA in sustainability qualifies graduates for executive management careers in emerging fields, such as renewable energy and social responsibility.
Like general MBA programs, sustainability MBAs require a significant financial investment. According to data collected by BestColleges, the total tuition for an MBA typically ranges from $35,000-$85,000. However, available online programs yield the same return on investment (ROI), with additional perks. For example, online MBAs in sustainability tend to offer shorter paths to graduation and more affordable tuition rates than their on-campus counterparts.
Still unsure about your MBA college choice? Check out our overall Best Online MBA Programs.
At BestColleges, we believe a college education is one of the most important investments you can make. We want to help you navigate the college selection process by offering transparent, inclusive, and relevant school rankings.
Our rankings are grounded in a few guiding principles and use the latest statistical data available from trusted sources. Read our ranking methodology. We hope our approach helps you find the school that is best for you.
What Is an MBA in Sustainability?
Most MBA in sustainability programs include core business and management skills and specialization coursework. Foundational courses cover competencies like accounting, marketing, and business strategy. Students also explore corporate social responsibility, environmental compliance, and sustainable investing.
MBAs in sustainability prepare graduates to promote eco-friendliness in executive leadership positions. Advisors recommend that students pursue internships through organizations, such as environmental protection agencies, conservation centers, and green energy companies.
Many programs culminate in a capstone experience. Schools may offer a variety of MBA format options, including full- or part-time and online or hybrid study.
What Can I Expect From an Online MBA in Sustainability Program?
Sustainability as a major is gaining momentum in all types of graduate programs. As businesses increasingly strive to become "green," they need leaders with business and sustainability expertise. Though students can pursue MAs and MSs in majors like sustainability leadership and environmental conservation, only an MBA in sustainability instills management skills in this discipline.
Online MBAs in sustainability also provide significant career preparation and ROI. Online learners often enjoy accelerated completion options and set or in-state tuition rates.
Example MBA in Sustainability Courses
Managing Sustainable Operations

Corporate Environmental Management

Sustainable Investing Theory and Practice

Climate Change Law and Policy
Featured Online MBA in Sustainability Programs
Learn about start dates, transferring credits, availability of financial aid, and more by contacting the universities below.
What are Admission Requirements for an MBA in Sustainability Program?
MBAs in sustainability may accept Graduate Management Admissions Test (GMAT) or Graduate Record Examinations (GRE) scores, although the GMAT is more common among graduate business programs. Schools typically require a score of at least 500 on the GMAT or 305 on the GRE. Some MBAs in sustainability may waive this requirement for students with a GPA over 3.25 or significant work experience.
Letters of Recommendation
Prospective students should pursue letters of recommendation from mentors, professors, employers, or student advisors who can speak to their commitment to sustainability. Examples include recommendations from a former supervisor in the Peace Corps or undergraduate professor of environmental studies.
Students applying to an MBA in sustainability can speak volumes with an impressive resume . Learners can highlight their management experience along with their passion for community service, volunteering, and advocacy projects involving environmental responsibility.
Essays give voice to an applicant's experience and aspirations. MBA program admissions expect to gain a broader understanding of a student's particular interest in sustainability through a well-developed personal essay. Unlike undergraduate essay prompts around the general college experience, graduate application essays explore the trajectory of the student's career.
Applicants to an MBA in sustainability program must submit official transcripts to verify the authenticity of their completed coursework and academic records. Schools typically require official transcripts to be mailed directly from the student's undergraduate college. Though rare, some MBAs enable students to transfer up to nine credits toward the degree.
What Can I Do With an MBA in Sustainability Degree?
Graduates with an MBA in sustainability qualify for high-level executive management roles in emerging fields, such as clean energy and environmental responsibility and compliance. Like a general MBA, a focused sustainability degree can serve both entry-level students and professionals who want to change careers.
As a relatively new field of business, sustainability careers are not as competitive as general management positions that may require an MBA. Job-seekers can set themselves apart from other MBA graduates by highlighting their expertise in social entrepreneurship, sustainable investing, and managing sustainability operations. Graduates can advance as high as chief executive or sustainability officer within a nonprofit organization or global energy company.
Sustainability Not for You? Check Out These Related Careers.
Is an MBA in Sustainability Worth It?
Professionals with an MBA in sustainability enjoy enduring benefits, such as an extraordinary ROI. PayScale calculated the average annual salary of sustainability directors, for example, at over $100,000. In addition, MBA programs in sustainability prepare students for careers in expanding new sectors of business, including green energy, environmental protection, and eco-friendly manufacturing.
An MBA in sustainability can also provide fresh job opportunities to experienced businesspeople. Professionals may pursue a "green" MBA after many years in a business field like finance, marketing, or HR management. The BLS counts "green" occupations among the fastest-growing from 2016 to 2026. According to PayScale, sustainability professionals rated their job satisfaction four out of five stars.
In some cases, senior executives with years of experience may benefit from a specialized certificate more than they would with an MBA. For example, a simple certificate can enhance management skills for professionals in the beginning stages of incorporating sustainability programs within their organization.
Why Get an MBA in Sustainability Instead of a Master's in Sustainability?
While there are some similarities, MBA and master's degrees in sustainability mostly differ in their curricular approach and career outcomes. Online MBAs in sustainability prepare students to become high-level managers in business, with specialized skills in sustainability. Graduates are well-versed in sustainability management, investing, and corporate operations.
Non-business master's degrees in sustainability include interdisciplinary coursework in areas of natural and social science, environmental planning, and conservation. Earning a master's in sustainability suits aspiring researchers, academics, and advocates. A sustainability degree can also lead to further study in a technical field, such as environmental engineering or renewable energy manufacturing.
Students looking to keep their options open to multiple sustainability careers may choose a dual MBA/master's degree. Some schools enable students to concurrently earn an MBA and a master's degree in a field like sustainable development or sustainable systems, ideal for aspiring entrepreneurs in the "green" sector.
Still Looking for the Right Fit? Discover Similar Programs.
How Do I Choose an MBA in Sustainability Program?
While earning an MBA is generally expensive — with top programs routinely charging more than $70,000 — online MBAs in sustainability can offer the same career benefits as a traditional program. Location, reputation, delivery format, and public or private status affect a school's tuition rates.
MBA programs often offer a variety of enrollment options, especially for students looking to earn an online MBA in sustainability. Many schools are known for their entirely online, "flex," or part-time MBA programs.
While many online MBA programs require students to complete coursework at the same pace as the rest of their cohort group, some offer accelerated schedules and/or a choice of synchronous or asynchronous delivery.
Location should factor into a student's choice of schools, even when considering an online MBA. Many online MBAs in sustainability include campus residency requirements, however minimal. Graduate business programs also tend to incorporate an abundance of networking opportunities, which online students may prefer to attend in person. Additionally, local employers may tap recent MBA graduates for top positions.
Many schools boast a successful online MBA as the pinnacle of their academic offerings, measured by a high post-MBA employment rate. Students should consider the variety and quality of each school's career resources, including whether the school works directly with corporate recruiters for graduate placement.
Programmatic Accreditation
While all legitimate schools that offer MBA degrees are regionally accredited, only some hold optional programmatic accreditation specifically for business or management programs. Online MBAs in sustainability may receive programmatic accreditation from an agency like the Association to Advance Collegiate Schools of Business, the Accreditation Council for Business Schools and Programs, or the International Accreditation Council for Business Education.
Related Programs That Might Interest You
Learn about start dates, transferring credits, availability of financial aid, and more by contacting the universities below.
Best Accredited Online MBA in Sustainability Programs
Is your school on this list? Get the BestColleges ranking seal.
Best Online MBA in Sustainability Programs
Frequently Asked Questions About MBA in Sustainability Programs
Is an MBA in sustainability program hard to get into?
MBA in sustainability programs can be competitive; however, sustainability programs are no harder to get into than an MBA in another concentration.
What can I do with an MBA in sustainability?
MBA programs in sustainability can lead to careers, such as sustainability manager or consultant or top executive at companies that promote eco-friendliness and sustainability resources.
Is sustainability a good career?
Sustainability is an emerging specialization of business administration. Sustainability majors learn to reimagine best business practices for environmental protection. Sustainability is also crucial in making the planet livable in the future.
How much money can I make with an MBA in sustainability?
Salaries vary for sustainability MBA graduates. On the low end, students may earn $60,000 per year as a sustainability specialist, while a top executive, such as the CEO of a sustainability company, can earn an annual salary of $186,000.
Chief executive positions draw the highest salaries, especially in corporate business. Graduates can earn the highest salaries as CEO, president, or executive director of a company with a focus on sustainability.
Find the Tools You Need to Get Started on Your Degree
Reviewed by:
Krystal Covington, MBA
Krystal Covington, MBA, is a business growth strategist with 15 years of experience in marketing and public relations. Her company, Go Lead Consulting, provides clients foundational tools to build new client and customer relationships.
Covington founded Women of Denver, one of the largest privately held membership organizations in Denver, Colorado. Her program helps women increase their business acumen, sharpen leadership skills and connect with other high-achieving women. Covington received her MBA from Western Governors University in 2012.