Best Online Aeronautics and Aviation Programs
Our experts at BestColleges have ranked the top online bachelor's in aeronautics and aviation programs. Read on to compare schools by cost and convenience to learn more about how you...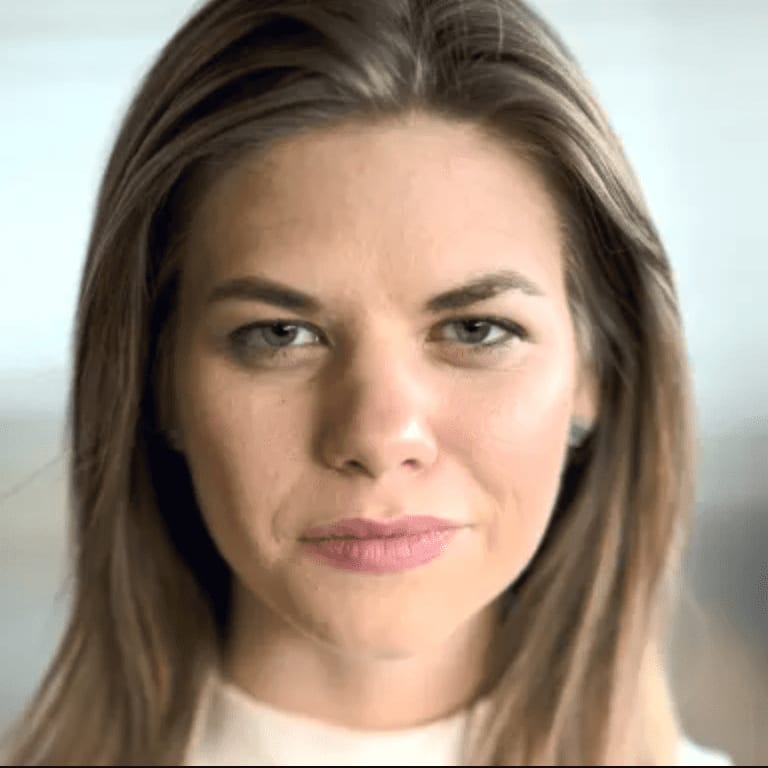 BestColleges.com is an advertising-supported site. Featured or trusted partner programs and all school search, finder, or match results are for schools that compensate us. This compensation does not influence our school rankings, resource guides, or other editorially-independent information published on this site.
Ready to start your journey?
For people who dream of flying, a bachelor's degree in aeronautics and aviation can lead to a thrilling career. This degree teaches students all about the aviation industry, the science of aerodynamics and aircrafts, and aviation safety.
An aeronautics and aviation program prepares students for careers like pilot, air traffic controller, or flight operations manager. Many of these careers come with over six-figure salaries.
If this sounds like a career that fits your goals, you might consider an online bachelor's in aeronautics and aviation program. Without on-campus lectures and classes, these degrees allow students to pursue their degrees with flexibility.
If you're interested in learning more about a degree in aeronautics and aviation —and you want to know more about career opportunities and salary potential in the field —this guide breaks down everything you need to know.
What Can I Expect From an Online Bachelor's in Aeronautics and Aviation Program?
Traditionally, a bachelor's degree requires 120 credits and takes four years to complete. However, an online bachelor's in aeronautics and aviation allows for more flexibility. Transfer students or individuals who choose accelerated programs may graduate more quickly. In fact, some learners can graduate in as little as 20 months. Students who enroll part time may need up to six years to graduate.
These degrees often include a combination of theoretical study and practical training. Some programs may integrate pilot license training into their curriculum.
People who want to pursue this degree need solid critical thinking and problem-solving skills, in addition to the ability to keep cool under pressure. As students enroll in a science-heavy curriculum, an interest in science and math also helps. Some programs include business and management courses for students interested in leadership roles in the field.
Many colleges offer concentrations within the degree. Common concentrations include:
Air traffic management
Aviation technician
Aviation management
Professional pilot
Safety science
Military aviation
Commercial/corporate aviation
Students can also take electives if they want to learn more about a certain topic, like aviation technology or weather.
Still Looking for the Right Fit? Discover Similar Programs.
Best Online Electrical Engineering Degree Programs
Best Online Software Engineering Programs
Best Online Bachelor's in Computer Programming Programs
Popular Online Bachelor's in Aeronautics and Aviation Programs
Learn about start dates, transferring credits, availability of financial aid, and more by contacting the universities below.
What Courses Will I Take in an Online Bachelor's in Aeronautics and Aviation Program?
Airplane Aerodynamics
This course introduces the theory of aerodynamics so that students gain an in-depth understanding of the physical principles of flight. Concepts covered include aircraft structures, weight and balance, and stability and control.
Aviation Safety
Students learn about the common causes of aviation accidents, as well as safety programs and interventions to avoid these accidents. The course also typically covers aviation Safety Management Systems (SMS).
Private and Commercial Flight
While some schools offer separate courses on private and commercial flights, others offer comprehensive courses that review both forms of flight. Students learn how to obtain their FAA Commercial Pilot Certificate and also how to qualify to fly private flights.
Elements of Weather
Weather is a major factor in aerodynamics and flight. This course examines elements of weather, such as composition of the atmosphere, atmospheric processes, wind circulation, and forecasts.
Airline Operations
This course examines airline management systems, covering classifications, governmental relationships and financial positions. Students also study airport operations and management systems.
Find the Tools You Need to Get Started on Your Degree
Scholarships and Financial Aid for Online College Students
The Student's Guide to College Planning
The Student's Guide to Financial Aid and the FAFSA
What Are the Admission Requirements for an Online Bachelor's in Aeronautics and Aviation Program?
Generally speaking, applying to an online bachelor's in aeronautics and aviation involves the same requirements as a traditional on-campus program. You may need to confirm that you meet technology requirements as an online applicant. Specific application components vary from program to program. However, you can usually expect the following admission requirements:
Application
Online programs require interested individuals to fill out an application form online. College application forms give colleges a snapshot of who you are as a prospective student. They ask for basic demographic information in addition to details about your academic background and performance, interests, and extracurricular activities.
Test Scores
Many colleges require prospective students to submit standardized test scores to apply to college. The most common college entrance exams are the SAT and ACT, which test students' knowledge of reading, writing, science, and math. Individuals interested in aeronautics and aviation programs should aim to receive competitive scores on the science and math sections.
Letters of Recommendation
Letters of recommendation serve as endorsements for applicants from people who have taught, advised, or managed them personally. Students applying for college while in high school should ask for letters of recommendation from their teachers, counselor, or mentors. Mature or nontraditional students may ask for letters from previous professors or employers.
Essays
College application essays serve as an opportunity for prospective students to share their academic or career goals. Many colleges offer specific prompts, asking candidates to describe why they want to study a certain topic, tell a story about an accomplishment, or describe a time when they overcame a hardship. Applicants should also consider these essays a chance to display their writing and communication skills.
Official Transcripts
College applications require official transcripts from high school and any previous college coursework. Remember that you must submit an official transcript rather than a copy or printout of grades. If you're applying as a transfer student from a community college or another university, double-check to make sure your prospective program accepts transfer credits.
What Can I Do With an Online Bachelor's in Aeronautics and Aviation Degree?
Career Outlook
Bachelor's in aeronautics and aviation programs may not be the most popular degrees, but they can prepare aspiring aviation professionals for a bright career outlook.
In 2020, the U.S. employed nearly 114,000 airline and commercial pilots, according to the Bureau of Labor Statistics (BLS). Projections from the BLS show that the number of pilots could increase by almost 15,000 jobs, or about 13%, from 2020-to 2030. That's faster than the 8% average projected growth rate for all occupations. Pilots also earned healthy salaries in 2021, with median yearly earnings of $134,630.
Students who enroll in a bachelor's in aeronautics and aviation can also go into other roles in the aviation field, such as air traffic controllers, flight operations managers, airport managers, or flight instructors.
See where a bachelor's in aeronautics and aviation degrees can take you.
Learn More About Aeronautics Careers
Career Paths
Airline and Commercial Pilot
Pilots take their careers to the sky, flying planes and other aircraft. They may navigate passenger flights for airlines, transport cargo, or fly private charter flights. Pilots often need a bachelor's degree and flight training. They also often need certification. Commercial pilots, for example, need credentials from the Federal Aviation Administration (FAA).
Median Annual Salary: $134,630
Air Traffic Controller
Just like highways have road laws and speed limits, air traffic needs regulation for safety purposes as well. Air traffic controllers monitor plane movement, ensuring that aircraft keep a safe distance between them. These professionals need an associate or bachelor's degree in addition to training from the FAA Academy.
Median Annual Salary: $129.750
Flight Operations Manager
Flight operations managers typically work for airline and aviation companies. They provide oversight for the coordination of their company's operations, making sure they fall in line with local rules on noise and pollution as well as FAA regulations. Flight operations managers need a bachelor's degree and typically have previous work experience in the industry.
Average Annual Salary: $68,824
Airport Manager
These professionals oversee airports, managing airport security, logistics, and emergency procedures. They supervise staff, including safety, operations, and maintenance managers. They also maintain relationships with airlines and other businesses that operate with the airport. These positions usually require a bachelor's degree and a solid understanding of the aviation industry.
Average Annual Salary: $60,548
Flight Instructor
Flight instructors train pilots on how to fly and navigate aircraft. When teaching commercial and airline pilots, they often work in FAA-certified roles, but they may also teach people the basics of flight as a hobby or passion. These professionals need the proper certification, no matter what level they teach.
Average Annual Salary: $50,851
Aeronautics and Aviation Not For You? Check Out These Related Careers.
Computer Science Careers
Industrial Engineering Careers
Civil Engineering Careers
Continuing Education
When it comes to the aviation industry, continuing education often comes in the form of certification through the FAA, which pilots need to find jobs. Common FAA credentials include Private Pilot License (PPL), Commercial Single-Engine License (CSEL), Commercial Multi-Engine License (CMEL), and Airline Transport Pilot (ATP).
Individuals working in the aviation industry do not necessarily need graduate degrees to succeed in their careers. However, pursuing an advanced degree can help boost job prospects and salary potential. Plus, professionals may choose to enroll in a master's program after a few years of experience as a form of professional development.
How Do I Choose an Online Bachelor's in Aeronautics and Aviation Program?
Cost
Tuition costs for online bachelor's in aeronautics and aviation programs vary considerably, ranging from $10,000 to $40,000 for the full degree. On-campus program costs vary similarly, although full tuition rates can be even higher for a four-year program. Another major factor that can influence tuition prices is whether students attend a public or private school. Private colleges tend to come with higher tuition rates. Remember, the true program cost differs from the sticker cost, as it takes into account additional fees and financial aid.
Program Format
Online degrees come in several different program formats. Students can find part-time and full-time degrees, accelerated courses, and synchronous and asynchronous programs. Synchronous programs involve a set schedule and class times, whereas asynchronous courses allow for more flexibility. Consider your learning style and scheduling commitments when deciding what program format works best for you.
Location
Although it may seem like location is not a major factor for online programs, it does matter. Attending a college in your state can mean lower tuition fees. In addition, remote programs sometimes include on-campus requirements, like orientation weekends or labs. Make sure you can access any in-person components of your degree.
Accreditation
Making sure your academic program holds accreditation is a critical part of the college search. Accreditation is the higher education industry's system of maintaining high standards in colleges and universities. Institutional and programmatic accreditation agencies evaluate institutions and programs to ensure they deliver quality education. Most employers and graduate schools and employers look for candidates with accredited degrees.
Student Support
Look for bachelor's in aeronautics and aviation programs with strong student support services, which can help you succeed in your degree. Some colleges offer mentoring programs, which can help distance learners feel more connected. Other student services might include advising, tutoring, internships, career guidance, or alumni connections.
Best Accredited Online Bachelor's in Aeronautics and Aviation Programs
Rankings compiled by the the BestColleges Ranking Team
Is your school on this list? Get the BestColleges ranking seal.
How We Rank Schools
At BestColleges, we believe a college education is one of the most important investments you can make. We want to help you navigate the college selection process by offering transparent, inclusive, and relevant school rankings.
Our rankings are grounded in a few guiding principles and use the latest statistical data available from trusted sources. Read our ranking methodology. We hope our approach helps you find the school that is best for you.
Best Online Bachelor's in Aeronautics/Aviation Programs
Frequently Asked Questions About Bachelor's in Aeronautics and Aviation Programs
Is a bachelor's in aeronautics and aviation worth it?
true
If you hope to become a pilot or work in the aviation industry, then a bachelor's in aeronautics and aviation is worth it. Many jobs in the industry require a bachelor's degree, and pursuing a program within the aviation field can offer the right preparation.
For many people, an online bachelor's in aeronautics and aviation degree is also worth it. Online degrees offer flexibility that traditional on-campus programs lack. For nontraditional or working students, remote learning programs offer opportunities to work in the aeronautics industry they may otherwise not have.
That said, consider your personal finances and career goals when evaluating whether a degree in aviation is worth it for you.
What can I do with a bachelor's in aeronautics and aviation?
true
A bachelor's in aeronautics and aeronautics can prepare you for various job opportunities. The career that may come to mind first is pilot; however, this degree can also prepare you to become an air traffic controller, airplane manager, flight operations manager, flight instructor, aircraft mechanic, or unmanned aircraft systems operator. Some of these jobs require additional training and certification through the FAA.
This bachelor's degree can also prepare students for advanced study in similar fields, like a master's in aerospace engineering.
Are aeronautics and aviation majors in demand?
true
If your goal is to become a pilot, then you will be in demand as an aeronautics and aviation graduate. The BLS projects the number of airline and commercial pilots could increase by about 15,000 jobs, or about 13%, from 2020 to 2030. This is faster than the average national growth rate for other industries in the U.S.
Graduates who hope to become air traffic controllers may see slightly less demand. The industry could grow by about 900 jobs from 2020 to 2030, according to BLS projections. That's an increase of about 4%, or slower than average.
How much money can I make with a bachelor's in aeronautics and aviation?
Individuals in the aviation industry can earn six-figure incomes. In 2021, airline and commercial pilots earned median pay of about $134,630. Air traffic controllers earned slightly less, with median salaries of $129,750 the same year.
In comparison, other industry salaries are considerably lower. Flight operations managers make average salaries of about $68,800, according to Payscale. Airport managers earn an average pay of about $60,500.
Remember that factors like years of experience and location make a difference. An experienced airport manager running a large airport is likely to make considerably more than someone managing a smaller regional facility.
What are the highest paying jobs with a bachelor's in aeronautics and aviation?
Airline and commercial pilots are among the highest-paying jobs for people with bachelor's degrees in aeronautics and aviation. This profession comes with median annual pay of approximately $134,630 as of 2021.
Factors like location and experience make a considerable difference in individual salaries. According to the BLS, the top-paying states for pilots include Florida, California, Washington, New York, and Michigan. Pilots in all of these states earned average salaries of over $200,000. In comparison, pilots in states like Minnesota, Nebraska, and West Virginia have average salaries ranging from about $53,000 to $109,000.
Image Source: Hinterhaus Productions, Getty Images
BestColleges.com is an advertising-supported site. Featured or trusted partner programs and all school search, finder, or match results are for schools that compensate us. This compensation does not influence our school rankings, resource guides, or other editorially-independent information published on this site.
Compare your school options.
View the most relevant school for your interests and compare them by tuition, programs, acceptance rate, and other factors important to find your college home.