Best Online Computer Science Programs of 2022
A computer science degree provides training for one of the nation's best-paying and fastest-growing fields. Our ranking makes it easier to choose the right program for you.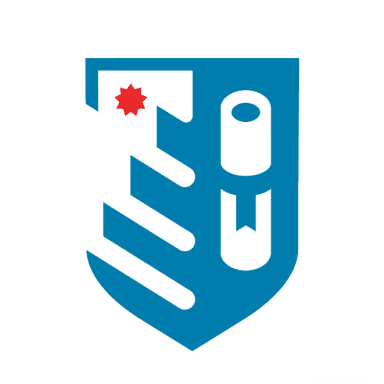 by
Staff Writers
Published on January 10, 2022 · Updated on April 26, 2022
Reviewed by
Brian Nichols
Our Review Network
BestColleges is committed to delivering content that is objective and accurate. We have built a network of industry professionals across healthcare and education to review our content and ensure we are providing the best information to our readers.
With their first-hand industry experience, our reviewers provide an extra step in our editing process. These experts:
Suggest changes to inaccurate or misleading information.
Provide specific, corrective feedback.
Identify critical information that writers may have missed.
Our growing Review Network currently consists of professionals in fields like business, nursing, social work, and other subject-specific industries; professionals in higher education areas such as college counseling and financial aid; and anti-bias reviewers.
Reviewers typically work full time in their industry profession and review content for BestColleges as a side project. Our reviewers are members of the Red Ventures Education Freelance Review Network and are paid for their contributions.
BestColleges.com is an advertising-supported site. Featured or trusted partner programs and all school search, finder, or match results are for schools that compensate us. This compensation does not influence our school rankings, resource guides, or other editorially-independent information published on this site.
Ready to start your journey?
Skilled computer science professionals are in high demand. According to the Bureau of Labor Statistics (BLS), computer and information technology jobs are projected to increase by 13% from 2020-2030. Earning an online computer science degree can help set you up for lifelong success in this field.
After taking a look at our list of the top 10 online computer science degree programs, read on to learn more about common curriculum components, admission requirements, and career paths. Throughout this article, you will find additional links to financial aid and college planning resources.
How We Rank Schools
At BestColleges, we believe a college education is one of the most important investments you will make. We want to help you navigate the college selection process by offering school rankings that are transparent, inclusive, and relevant for online students. Our rankings are grounded in a few guiding principles and use the latest statistical data available from trusted sources. Read our Ranking Methodology. We hope our approach helps you find the school that is best for you.
Similar Computer Science Programs That Might Interest You
Learn about start dates, transferring credits, availability of financial aid, and more by contacting the universities below.
Technology professionals are needed in just about every job market, and earning a bachelor's degree in computer science can provide you with the fundamental knowledge and skills required to pursue a variety of careers.
Popular employment options for graduates can be found in the areas of database administration and software development. Entry-level opportunities in these fields often pay well. As of May 2020, the median annual incomes for these positions were $98,860 and $110,140, respectively, according to the BLS.
2022 Best Online Bachelor's in Computer Science Programs
What Can I Expect From an Online Bachelor's in Computer Science Program?
An undergraduate computer science program explores various fundamental concepts through practical and theoretical approaches. Common subjects considered in a computer science curriculum include operating systems, algorithms, software, programming languages, and legal and ethical issues. Advanced mathematics courses, such as discrete mathematics, linear algebra, and calculus, provide vital complementary skills.
The overarching goal of a computer science degree is to graduate knowledgeable and skilled computer professionals. Alongside enhancing technical abilities, faculty strive to develop well-rounded individuals with a professional code of ethics, excellent communication skills, and a commitment to lifelong learning.
Graduates can apply their newfound knowledge to careers in web development, software development, information systems, database administration, and network engineering. Many bachelor's degree-holders in the field find work without needing to pursue a graduate degree. Read on to uncover more information about completing an online bachelor's program in computer science.
Common Computer Science Degree Courses
Introduction to Computer Science
This course provides an overview of fundamental concepts in the field. Topics may include computer architecture, networking, program development, data organization, and object-oriented programming. Students gain familiarity with each concept in order to begin advanced study.
Discrete Mathematics
Often required as a prerequisite for more advanced classes, this course introduces students to basic logic, relations, functions, sets and set operations, and methods of proof. By completing coursework, students gain the knowledge and skills needed to succeed in the rest of their program.
Algorithms and Data Structures
The study of algorithms and data structures may be separated into two courses or combined in a single class. Coursework covers the design and analysis of computer algorithms and complex data structures used within algorithms. Students learn to design and implement searching, sorting, and graphing algorithms.
Operating Systems
This survey course explores concepts and characteristics of contemporary operating systems. Topics may include memory management, process and inter-process communication, security, and multi-threading. Students gain a fundamental understanding of operating systems and learn to design and construct various components.
Software Engineering
An undergraduate-level software engineering course introduces students to the methods, strategies, and tools used in software development. Commonly covered concepts include requirements analysis and specifications, software security, validation, and maintenance. Some schools offer two separate courses focusing on front-end and back-end lifecycle processes.
Online Bachelor's in Computer Science Admission Requirements
Prior to beginning a bachelor's degree program, prospective students must have completed a high school-level education. Schools often have specific curriculum requirements for traditional high school students, homeschooled students, and students who have earned a GED certificate or finished a high school completion program.
Many college admission policies list a minimum high school GPA for prospective students. This may be a firm requirement or a preferred qualification, depending on the school. Minimum GPA requirements typically fall between 2.0 and 3.0. Prospective students with a GPA below the minimum requirement may receive conditional acceptance.
Many prospective undergraduates must supply ACT or SAT scores as part of their application packet. These standardized tests attempt to measure college readiness and the likelihood of a student's future success. Schools may or may not require specific minimum scores for unconditional admission.
While relatively uncommon, some online undergraduate computer science programs require certain prerequisites. The most common courses needed for admission include calculus, finite math, and/or statistics. Applicants who do not meet prerequisite requirements can typically enroll in corresponding courses at their prospective school.
Like prerequisite courses, work experience is an uncommon admission requirement for most undergraduate programs. However, certain schools do prefer applicants who can demonstrate evidence of relevant work or volunteer experience. This experience may allow students to earn prior-learning credits that can be applied to their degree plan.
Explore Our Financial Aid Resources
Online Bachelor's in Computer Science Career Paths
An online computer science degree provides the technical and theoretical knowledge required to succeed in many technology careers. Two of the most in-demand positions pursued by graduates are software developer and information security analyst. Between 2020 and 2030, these positions are projected to grow by 22% and 33%, respectively, according to the BLS.
A bachelor's degree is sufficient for entry-level opportunities in these fields, with advancement opportunities available after a worker has gained experience. A graduate-level education is not necessarily required to secure upward mobility in the computer technology industry. Additionally, if desired, professionals can pursue various professional certifications related to topics like information security or cloud computing.
Computer Science Careers Guide
Related Careers
Computer Programming Careers
Technology Careers
Network Security Careers
Frequently Asked Questions About Online Computer Science Programs
What can you do with a computer science degree?
Earning an online bachelor's in computer science prepares graduates for many employment opportunities. Potential careers include computer and information systems manager, computer network architect, software developer, and information security analyst. The government, healthcare, insurance, and financial services industries are major employers of these graduates.
Is a computer science degree a BS or a BA?
Depending on the school, computer science students may be awarded a bachelor of arts or a bachelor of science degree. Both pathways should provide adequate training for computer and IT careers, but general curriculum requirements vary. Namely, BS degrees tend to require more mathematics and science classes, while BA degrees require more writing and language classes.
How much is a degree in computer science?
According to the National Center for Education Statistics, the average annual cost of in-state tuition and fees at four-year public universities was $9,349 during the 2019-20 academic year. The same cost at four-year private universities was more than $32,000. However, expenses may vary significantly from one institution to another. Scholarship and grant opportunities can help reduce your out-of-pocket costs.
How long does it take to get a degree in computer science?
Traditionally, completing a bachelor's degree requires four years of full-time study. Specific time commitments vary, however. Students can earn their degree faster by taking a larger course load, enrolling in summer classes, and/or joining an accelerated program. Alternatively, students can earn their degree over a longer period of time by finding a program with part-time scheduling options.
How much can you make with a degree in computer science?
The future income potential of a graduate with a bachelor's in computer science depends on their chosen career path, employer, years of work experience, and the cost of living in their geographic location. According to the BLS, the median annual wage for all computer and information science jobs in the United States was $91,250 (as of May 2020).
Have a Question About College?
In our Ask a College Advisor series, experienced advisors provide an insider look at the college experience by answering your questions about college admissions, finances, and student life.
Learn how you can pay for an online degree. Explore financial aid and scholarship options for college students. STEM stands for science, technology, engineering, and math. Learn why STEM is a great field to major in and pursue professionally. Computer science is a highly lucrative and in-demand field. With a computer science degree, you can earn good money as an expert in computing and technology.
BestColleges.com is an advertising-supported site. Featured or trusted partner programs and all school search, finder, or match results are for schools that compensate us. This compensation does not influence our school rankings, resource guides, or other editorially-independent information published on this site.
Compare your school options.
View the most relevant school for your interests and compare them by tuition, programs, acceptance rate, and other factors important to find your college home.