The Best Online Doctorate in Accounting Programs
We've ranked the top online doctorate in accounting programs. Compare schools by cost and convenience. Earn your doctorate degree online.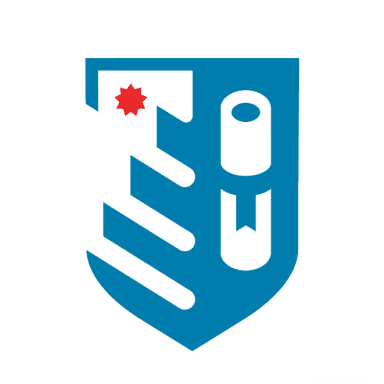 by
Staff Writers
Published on February 2, 2022 · Updated on April 26, 2022
BestColleges.com is an advertising-supported site. Featured or trusted partner programs and all school search, finder, or match results are for schools that compensate us. This compensation does not influence our school rankings, resource guides, or other editorially-independent information published on this site.
Ready to start your journey?
A doctorate in accounting is the highest possible degree in the discipline. It places graduates at the top of the field. These programs often focus on theoretical and methodology-based coursework. Learners can gain skills to see the discipline with a wider lens.
The cost of an online doctorate in accounting program can vary based on where the program is based. Prospective students with budget restrictions often choose public schools in their state of residence.
Aside from a large financial commitment, graduate programs require a significant time investment. Students can spend at least three years meeting all curriculum requirements, while some may be in school for six years.
For graduates, the payoff may include a high-paying job, extensive and advanced knowledge, and an in-demand set of skills and expertise. Many graduates earn six-figure salaries.
Keep reading to learn about top online schools and what to expect from doctorate in accounting programs.
What Can I Expect From an Online Doctorate in Accounting Program??
An online doctorate in accounting program can help graduates gain the credentials and specialized knowledge needed to work in high-level positions.
Individuals who do well in these programs typically enjoy working with data and numbers and can solve multifaceted issues under pressure. They also have the leadership skills to motivate and manage others.
Program length for an online doctorate in accounting can be 3-6 years of full-time study. Students usually need to earn approximately 70-120 credits.
While these programs do not traditionally include concentrations, many offer opportunities for independent study and original research. This allows learners to focus on an area of the discipline they find interesting or beneficial.
Outside of standard class obligations, some programs include internship, externship, or fellowship requirements.
A Ph.D. in accounting program also includes a thesis requirement. Students must research and write about a specific topic or idea within the discipline.
In addition to the Ph.D. in accounting that supports learners with interests in academia and research, some schools also offer a doctorate of business administration (DBA) with an accounting specialization.
Still Looking for the Right Fit? Discover Similar Programs.
Best Online Doctorate in Business Administration Programs
Best Online Doctorate in Organizational Leadership Programs
Best Online Doctorate in Higher Education Programs
Related Programs That Might Interest You
Learn about start dates, transferring credits, availability of financial aid, and more by contacting the universities below.
What Courses Will I Take in an Online Doctorate in Accounting Program?
International Managerial Accounting
In this course, students can learn to lead accounting departments with international reach. Topics focus on import/export, exchange rates, and taxation.
Research in Accounting
This course is for learners who want to work in the research/academia side of the discipline. Topics include financial reporting, agency theory, capital structure, and market efficiency.
Workshop Colloquium
Students learn to put theoretical research and literature knowledge to practical use after graduating. Learners also use this class to write a research proposal.
Empirical Design in Accounting Research
This course provides the training needed to engage in high-level accounting research. The class covers econometrics, panel data approaches, causal inference, and econometric analysis.
Accounting-Based Performance Evaluation Systems
Learners focus on corporate governance and staff evaluations in this course. Topics include cost allocations, key performance indicators, pricing and contribution margin analysis, and activity-based costing.
Find the Tools You Need to Get Started on Your Degree
Financial Aid Guide for Graduate Students
Your Guide to College Loans
Your Guide to the FAFSA
What Are the Admission Requirements for an Online Doctorate in Accounting Program?
Graduate admission requirements for an online doctorate in accounting program vary based on where a student decides to attend. More competitive schools tend to have more rigorous admission requirements. Requirements are similar whether learners study on campus or online.
Some programs may include an interview. This can help admissions officials determine if a candidate is prepared for the program.
Application
The application serves as the first step a prospective student must complete when applying to a school. Some schools use fully online systems, while others allow applicants to submit paper forms.
Test Scores
A Ph.D. program in accounting will not require test scores. However, some DBA programs with accounting specializations may look for GMAT or GRE scores from prospective students who did not complete a master of business administration.
Letters of Recommendation
Prospective students should request letters of recommendation from people who know them well. These include previous and current job and volunteer supervisors, past professors, mentors, and faith leaders.
Resume and Work Experience
Many programs look for candidates with relevant work experience in accounting. This will help them use real-life examples within the curriculum. However, it's more common with DBA programs. Ph.D. in accounting programs may look for students with previous research and academic writing that has been published.
Essays
When writing a graduate school essay, applicants need to stand out by telling a unique and compelling narrative. They should also answer questions about why they want to pursue a doctorate in accounting, how they plan to use it, and why they want to attend that particular school.
Official Transcripts
Official transcripts help admissions panelists verify an applicant's prerequisites and stated GPA. They can also identify areas where credit can be given for life and previous work experience. Prospective transfer students need to provide transcripts to see which existing credits will come with them to the new program.
What Can I Do With an Online Doctorate in Accounting?
Career Outlook
Demand for professionals with a doctorate in accounting will likely remain high due to the need for competent, trained financial experts. These professionals handle the financial management of individuals, corporations, nonprofits, and governmental agencies alike.
Many graduates decide to pursue roles in research and theory or teach in academia.
Graduates typically earn well above the national salary average for all U.S. occupations. Wages can vary substantially based on where an individual lives and works and how much experience they have. Graduates pursue jobs in many industries, including hospitality and tourism, financial management, banking, and higher education.
See where a doctorate in accounting can take you. Learn more about accounting careers.
Accounting Professor
These professionals prepare the next generation of accounting professionals by educating them on both foundational and advanced topics. They plan lessons, give lectures, assign and grade projects and tests, and provide academic and professional advising.
Median Annual Salary (as of May 2020): $80,560
Chief Financial Officer
Chief financial officers (CFOs) oversee the financial division within their companies. They make strategic decisions for the good of the company and plan for future security. They also collaborate with other senior executives to create a cohesive work environment.
Median Annual Salary (as of January 2022): $138,490
Chief Executive Officer
Chief executive officers (CEOs) work at the same level as CFOs but retain responsibility and leadership for the entire company rather than just the financial division. CEOs develop strategic plans, review and sign off on budgetary plans, ensure all regulatory and legal guidelines are followed, and, in some cases, report to their board of directors.
Median Annual Salary (as of January 2022): $156,510
Finance Director
Working directly under the CFO, finance directors manage more of the day-to-day activities of the finance and accounting departments. Common responsibilities include training new accounting staff, reporting on revenue and losses, approving individual department budgets, overseeing risk management protocols, and identifying ways to improve financial processes.
Median Annual Salary (as of January 2022): $114,350
Financial Manager
Financial managers work to ensure the financial health of their clients — companies or individuals. Primary responsibilities include preparing financial statements and income/loss forecasts, overseeing other employees, and working with other leaders to make financial decisions.
Median Annual Salary (as of May 2020): $134,180
Accounting Not For You? Check Out These Related Careers.
Finance Careers
Economic Careers
Higher Education Careers
Continuing Education
Doctorates in accounting serve as terminal degrees. There are no higher educational paths available in this discipline. That said, students can still make themselves more marketable by seeking certification — certified public accountant, certified financial analyst, or certified internal auditor.
They may also decide to pursue postgraduate certifications in specialized areas of the discipline.
How Do I Choose an Online Doctorate in Accounting Program?
Cost
Data published by the College Board shows that doctoral students attending during the 2021-2022 academic year paid an average of $11,620 at public schools. Their private school counterparts paid an average of $45,830. In addition to understanding tuition rates, learners should research the true program cost and compare costs between online and campus-based options.
Program Format
Prospective students can choose synchronous or asynchronous learning formats. Busy students typically choose the latter since it provides more flexibility. They must also decide whether part-time or full-time learning best fits their schedule.
Location
Just because a doctorate in accounting program is offered online does not mean that students will never visit their college's campus. When deciding whether to go to college online or on campus, consider whether the program includes in-person requirements. You will have to decide how far is too far regarding campus location.
Accreditation
In addition to finding a college or university that is accredited, students should also look at individual doctorate in accounting options to see if they maintain programmatic accreditation. The Association to Advance Collegiate Schools of Business provides specialized accounting accreditation.
Student Support
Excellent student support services can take an educational experience from good to great. So prospective students should consider this in their decision-making process. Some services to look for include networking opportunities, mentorship networks, and alumni connection programs.
Best Accredited Online Doctorate in Accounting Programs
Rankings compiled by the the BestColleges Ranking Team
Is your school on this list? Get the BestColleges ranking seal.
How We Rank Schools
At BestColleges, we believe a college education is one of the most important investments you can make. We want to help you navigate the college selection process by offering transparent, inclusive, and relevant school rankings.
Our rankings are grounded in a few guiding principles and use the latest statistical data available from trusted sources. Read our ranking methodology. We hope our approach helps you find the school that is best for you.
Online Doctorate in Accounting Programs
Based in Newberg, Oregon, George Fox University enrolls approximately 4,000 students every year. The institution offers an online doctor of business administration with an accounting concentration. This hybrid track is accredited by the Accreditation Council for Business Schools and Programs and requires candidates to attend two campus residencies each year.

Individuals who earn this online doctoral degree in accounting cover core topics like international business, marketing foundations, and moral decision-making in business. As part of the concentration, students learn about agency theory and the role of regulators. They also conduct an in-depth examination of the ethical issues that stem from key accounting philosophies with regards to transparency, justice theory, and the auditor's role as a public servant.

Applicants need a regionally accredited master's degree earned with a minimum 3.0 GPA. They must also have at least five years of professional experience. The program offers an April start date.

Liberty University maintains its flagship campus in Lynchburg, Virginia, serving more than 79,000 students annually. Distance learners at this evangelical university can pick from a comprehensive array of certificates and degrees, including an online doctor of business administration in accounting. Students can transfer in up to 15 credits, and most candidates graduate in about three years.

The 60-credit curriculum contains classes on tax research and jurisprudence, marketing for competitive advantage, and strategic allocation of financial resources. Students also develop practical skills related to case study research and independent consulting. They round out degree work by completing doctoral research and a dissertation defense.

This online doctorate in accounting program requires applicants to have a master's degree and a minimum 3.0 GPA. This program is fully accredited by the Accreditation Council for Business Schools and Programs.
Frequently Asked Questions About Doctorate in Accounting Programs
Is a doctorate in accounting worth it?
true
Whether you're wondering if an online degree is worth it generally or an online doctorate in accounting specifically, the answer to both is yes. Online degrees carry the same weight as in-person degrees. No distinction is made on your diploma.
Doctorate accounting degree programs can provide advanced, in-demand knowledge and training to help you find a well-paying job that fully uses your expertise. That said, these programs can take years to complete. Know what to expect before signing on for such a commitment.
What can I do with a doctorate in accounting?
true
Earning an online doctorate in accounting can help you pursue several different impactful and lucrative careers. Many graduates decide to go the teaching or research path.
Others want to continue working in professional settings but at the highest level. For these students, C-level roles may interest them most. Because nearly every business needs financial guidance, pursuing this degree may qualify you to pursue work in countless industries and settings.
How long does it take to get a doctorate in accounting online?
true
It depends on which type of doctorate you pursue. A DBA with an accounting specialization can be completed in as few as three years. A Ph.D. in accounting will likely take from 4-6 years of full-time study. In addition to coursework, these programs also include a research and writing component, while others require an externship or internship experience.
How much money can I make with a doctorate in accounting?
Graduates of an online doctorate in accounting routinely earn six-figure salaries. Financial managers earned median annual wages of $134,180, as of May 2020. Those professionals in the top 10% of earners commanded over $208,000.Factors affecting your salary include your experience level, who you work for, and where you live. Employees living in big cities with higher living costs typically earn more than those in rural areas.
What are the highest-paying jobs with a doctorate in accounting?
In general, those who work in C-level positions earn the most. Data submitted by Payscale users show that chief executive officers currently earn average yearly salaries of $156,510, as of January 2022.
Chief financial officers reported average annual wages of $138,304. Some graduates may decide to take on entrepreneurial ventures, which can vary in pay based on the enterprise's success.
Whether you're majoring in business or thinking of becoming an entrepreneur, these 25 must-read business books can give you the tips you need to succeed. Get tips for starting a business consulting career. Learn what steps you need to take to establish yourself in the consulting industry. Whether you're new to business or a seasoned professional, earning a business certificate online can help you advance your career and take home more money.
BestColleges.com is an advertising-supported site. Featured or trusted partner programs and all school search, finder, or match results are for schools that compensate us. This compensation does not influence our school rankings, resource guides, or other editorially-independent information published on this site.
Compare your school options.
View the most relevant school for your interests and compare them by tuition, programs, acceptance rate, and other factors important to find your college home.