10 Companies Leading the Neurodiversity Movement in Tech
The neurodiversity movement is reframing how workplaces view diverse cognitive abilities. Here's how tech companies seek neurodivergent individuals' talents.
Image Credit: Westend61 / Getty Images
---
Tech companies are embracing the value of neurodiversity at work.
Many neurodivergent individuals have skills that are highly valuable for tech companies.
Tech companies can support the movement through hiring initiatives and programs that embrace neurodiversity.
Several resources are available to guide companies in creating their own neurodiversity programs.
---
The Autism Society estimates up to 90% of autistic people are under or unemployed. However, many tech companies are starting to recognize the untapped potential of autistic and other neurodivergent individuals.
Neurodiversity in the workplace prioritizes hiring people with neurotypes like:
Autism
Attention deficit disorders
Dyslexia
Dyspraxia
The neurodiversity movement recognizes that many neurodivergent individuals' skills — which can include strengths in math and reasoning, high attention to detail, and comfortability with repetition — may make them highly qualified for positions in tech companies.
Why Does Neurodiversity in Tech Matter?
Neurodivergent individuals face unique challenges when it comes to being successful at work. This may partly be due to how some workplaces are structured uniformly for the "neurotypical" and lack inclusive processes for neurodivergent individuals.
The neurodiversity movement recognizes the valuable skills that neurodivergent individuals bring to businesses as a competitive advantage, often particularly beneficial for tech companies.
For instance, DXC Technology, a business that conducts neurodiversity hiring, values the skills of neurodivergent individuals, including:
Visual thinking
Preference for routine and systematically-oriented activities
Accuracy and honesty
Attention to detail
Ability to identify errors
While productivity levels are not necessarily easily measurable and vary among all individuals, JPMorgan Chase estimated that employees hired through their neurodiversity program into tech roles are 90% to 140% more productive than others and have consistent, error-free work.
How Can Tech Companies Support the Neurodivergence Movement?
Tech companies can support the neurodiversity movement by fostering an inclusive workplace that values diverse thinking. They can create programs and hiring initiatives that support and retain neurodivergent employees. For instance, employers can conduct extended interviews with an assessment and learning or workshop component.
While neurodivergent individuals can be highly skilled in certain topics, other areas — such as communication or maintaining a budget — may not come so easily to some. Therefore, once hired, neurodiverse employees may need ongoing support through training and guidance from managers.
10 Companies Paving the Way for Neurodivergence in Tech
Many businesses are now recognizing the value of neurodiversity, particularly when it comes to technology. Through neurodiversity hiring initiatives and programs, the following tech companies have become leaders in the neurodiversity movement.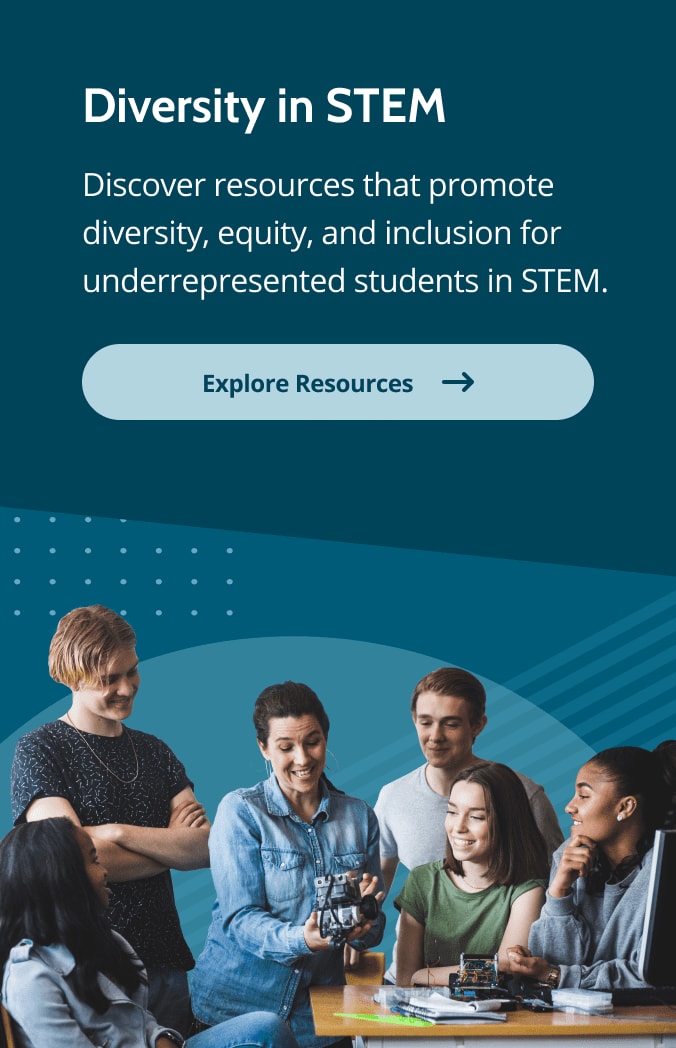 Resources for Companies Supporting Neurodiversity in Tech
Sepcialisterne, a nonprofit organization based in Denmark, is a forerunner in the neurodiversity movement. They promote neurodiversity hiring and provide guidance and resources for numerous businesses spanning 14 different countries. Since 2004, they've helped employ over 10,000 autistic persons by promoting "The Autism Advantage," the competitive advantage neurodiversity provides businesses.
Created by the ACCESS-IT research program at the University of Washington, the Austism@Work Playbook is an in-depth study of how four organizations, Microsoft, SAP, JPMorgan Chase, and EY, established and continue to maintain their neurodiversity programs. The Playbook covers the planning phase, costs and returns on investment, recruiting and sourcing talent, interview and selection process, training, onboarding, and retention.
Stanford Medicine's Neurodiversity Project helps employers build a Neurodiversity at Work program, find candidates, and provide neurodiversity awareness training and support to employers and employees after onboarding. Companies that already have neurodiversity programs in place can submit job openings to the Stanford Neurodiversity Job Bank.
Companies interested in joining the neurodiversity movement can register for the SAP Autism Inclusion Pledge and receive "access to a treasure trove of resources to help you start, expand, or enhance your program." Businesses will also have the option to share their logo on the SAP website as one of many organizations that have taken the pledge to promote neurodiversity in the workplace.