Best Online Bachelor's in Agriculture Programs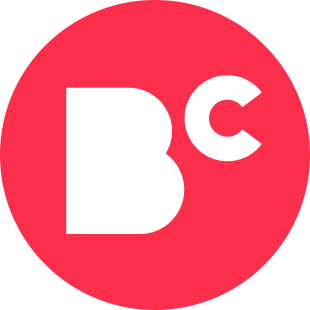 By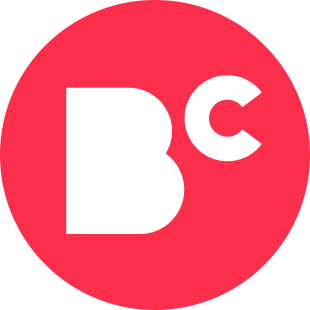 Staff Writers
Writer
The staff writers for BestColleges collaborate to deliver unique, student-driven content on topics such as career development, college life, and college planning....
Updated on July 22, 2022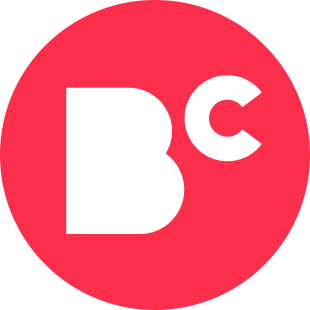 By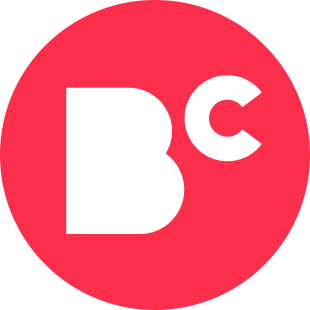 Staff Writers
Writer
The staff writers for BestColleges collaborate to deliver unique, student-driven content on topics such as career development, college life, and college planning....
www.bestcolleges.com is an advertising-supported site. Featured or trusted partner programs and all school search, finder, or match results are for schools that compensate us. This compensation does not influence our school rankings, resource guides, or other editorially-independent information published on this site.
Turn Your Dreams Into Reality
Take our quiz and we'll do the homework for you! Compare your school matches and apply to your top choice today.
Earning a degree in agriculture can be an important step for aspiring food production and food science professionals. Students have the opportunity to build and refine their existing knowledge, develop hands-on skills, and prepare for a variety of rewarding careers.
This page introduces potential agriculture students to the nation's leading bachelor's degree programs. It also details common program structures and courses, general admission requirements, financial aid resources, and potential career paths in the critically important agriculture industry.
What Are the Best Agriculture Programs of 2020? Here Are Our Top Three:
Studying agriculture can lead to many careers that pay well and feature strong future growth profiles. For example, the Bureau of Labor Statistics (BLS) reports that a bachelor's degree in agriculture is the minimum education level required to become a food scientist; workers in this position earned a median salary of $65,160 per year in 2018.
The BLS also notes that continued research into agricultural cultivation and production methods should lead to above-average growth in this field; the projected growth rate for food scientists from 2018-2028 is 7%.
At BestColleges, we believe a college education is one of the most important investments you will make. We want to help you navigate the college selection process by offering school rankings that are transparent, inclusive, and relevant for online students. Our rankings are grounded in a few guiding principles and use the latest statistical data available from trusted sources. Read more about our Ranking Methodology. We hope our approach helps you find the school that's best for you.
2020 Best Accredited Online Bachelor's in Agriculture Programs
Best Online Bachelor's in Agriculture Programs
OSU — a provider of education since the 1800s — now features a comprehensive online division in addition to its main campus in Corvallis. Students may choose from more than 70 online graduate, undergraduate, and certificate programs.

The university's online bachelor's in agricultural sciences requires 180 quarter credits. The curriculum emphasizes core concepts related to soil science, agricultural and environmental law, and leadership and management in agriculture. Students may customize their degrees by adding elective courses and/or a minor.

OSU offers four start dates per year for online programs. Distance learners pay a set, per-credit rate for online undergraduate coursework, regardless of their home state. OSU maintains a test-optional policy regarding SAT and ACT scores.

University of Tennessee at Martin

A popular public university UT Martin emphasizes a global focus throughout its more than 100 graduate and undergraduate programs. The university educates roughly 7,300 students from around the world through on-campus and online learning.

The university's online bachelor's degree in agriculture features a focus in business. Students who earn a BS in agricultural business choose from three concentration options: agricultural business, farm and ranch management, and veterinary technology and management. The farm and ranch management concentration includes optional practicum and field experience electives.

UT Martin offers a generous transfer policy and oversees partnerships with other schools in the University of Tennessee system. Distance learners can access resources like academic advising, military and veteran support services, and a virtual writing center.

Fort Hays State University

FHSU enrolls nearly 16,000 students online and at its campus in Hays, Kansas. Enrollees may choose from hundreds of graduate, undergraduate, and certificate programs across five academic schools.

The university's online bachelor's in agriculture emphasizes the business aspects of a career in this field. The curriculum of the BS in agricultural business comprises 120 credits of general education, liberal arts, major core, cognate, and elective coursework. Major topics include agronomic crop science, farm management, and agricultural law and policy.

Graduates who earn this online agricultural business degree boast a 99% job placement rate in the fiber, food, and fuel industries. Distance learners may start the program in the fall, spring, or summer. FHSU also maintains an on-campus farm, with beef, crop, sheep, and swine divisions.
Online Bachelor's in Agriculture Program Overview
Most agriculture programs provide students with a strong, generalized background in agricultural science with a particular focus on agricultural techniques and farming methods, relevant technologies and tools, and ecological protection principles.
Some bachelor's programs also offer numerous concentration options, enabling students to pursue niche interests in focused areas. Common examples include topics like agribusiness management, sustainable agriculture, agricultural engineering, and land management. Degree track may also be dedicated to the production and management of particular agricultural assets, such as crops or livestock. Alternately, learners can pursue specialized disciplines like horticulture and agricultural microbiology.
Earning a bachelor's in agriculture provides the basic educational requirements needed to launch a career in agricultural science. This degree can also provide the academic foundation required for further study. Increasingly, candidates seeking to differentiate themselves on the job market opt to pursue advanced agriculture degrees at the graduate level.
Common Bachelor's in Agriculture Degree Courses
Introduction to Agriculture
Bachelor's students typically begin with a broad survey course that introduces foundational principles of animal science, crop science, and agricultural techniques and mechanics. Some schools take a historical view in examining these subjects, while others focus exclusively on contemporary methods and technologies.
Introductory classes in soil science look at the physical, chemical, and biological factors that define soil ecosystems and apply them to the principles of crop growth. Specific modules and topics typically cover soil nutrients and nutrient cycles, as well as the roles of the natural water purification and carbon cycles.
This class applies key aspects of economic theory and practice to plant and animal agriculture. Students explore the impacts of supply and demand on agribusinesses, as well as resource and production economics. Classes may also touch on public agribusiness and agricultural production policy.
Classes in plant genetics or plant breeding instruct emerging agriculturalists in the principles of selection theory and the application of molecular markers and other key indicators. They also provide robust reviews of plant physiology and biochemistry, providing learners with the tools needed to plan and oversee successful growth and harvesting seasons.
Usually offered to students who have already developed solid foundational knowledge, classes in precision agriculture explore topics like spatial variability, grid sampling, geostatics, agronomics, radiant energy, and the agricultural applications of GPS technology. Precision agriculture courses build advanced professional skills with strong practical and field applications.
Online Bachelor's in Agriculture Admission Requirements
To earn admission into a traditional or online bachelor's in agriculture program, prospective students must meet institutional and program-specific criteria. While these differ among schools, common requirements include:
A High School Diploma or the Equivalent

To earn an offer of admission to an accredited bachelor's in agriculture program, applicants must hold a high school diploma or GED certificate. Candidates seeking to transfer into a bachelor's program after completing an associate degree or certificate program inherently meet this requirement.

Mathematics Prerequisites

Agricultural science students regularly deal with numerous branches of mathematics, including functions and statistics. As a result, incoming degree-seekers must typically have an academic foundation in mathematics — either at the high school or college level. Course content regularly demands the application of mathematical knowledge.

Science Prerequisites

The detailed study of agriculture requires sound understandings of biology, microbiology, and chemistry. Some specialized agricultural disciplines, such as agricultural engineering, also rely heavily on physics. Many programs require applicants to have an adequate background in relevant physical and life sciences.

Standardized Test Scores

Prospective agriculture students must meet an institution's general admission requirements. At the undergraduate level, these often include minimum SAT or ACT test scores.

Personal Statements and/or Letters of Recommendation

Many schools use supplementary application materials — such as personal statements and letters of recommendation — in the admissions process. Clear, compelling, and capably written statements and recommendations go a long way toward strengthening an application.
Online Bachelor's in Agriculture Career Paths
While many agriculture graduates build careers in food production, earning a traditional or online bachelor's degree in agriculture opens doors to many other paths. For example, individuals with a bachelor's in agriculture can pursue entry-level positions in food science and agricultural operations management. Graduates of agriculture programs who took economics coursework can also transition into sales and marketing positions with large agribusinesses.
Other career options may require additional or specialized education. For example, agricultural lawyers who specialize in land use and land management litigation frequently have agricultural science backgrounds, while agricultural engineers combine advanced knowledge of farming techniques with engineering training. Bachelor's degree-holders looking for advanced career options or highly specialized or technical positions can also enroll in agricultural master's programs. These usually offer highly focused concentration options in specific areas of the field.
Related Careers
Frequently Asked Questions
What can you do with a degree in agriculture?
A degree in agriculture delivers a combination of technical and scientific knowledge, along with the opportunity to explore practical and economic applications. Potential paths extend beyond food production and include agribusiness management and financial services, agricultural engineering, food safety and biosecurity, research, consulting, and agriculture policy-oriented careers in government.
Is an agricultural degree worth it?
While many generations of agriculturalists built successful careers without formal schooling, an agriculture degree delivers strong value given the evolution of the contemporary job landscape. To qualify for opportunities beyond small, family-owned agribusinesses, emerging agriculture professionals typically need at least a bachelor's degree to compete for desirable positions on the job market.
What are the highest-paying jobs in agriculture?
Some of the highest-paying careers in the field include food scientists, agricultural engineers, and agricultural economists. However, students should note that they may need an advanced degree or specialized training in an additional field to optimize their earning potential.
How much does an agriculture major make?
According to data compiled from PayScale in June 2020, individuals who hold a bachelor of science in agriculture make an average salary of $61,000 per year. However, actual remuneration rates vary by region and job title.
Is agriculture a good career?
Employment market analysts generally consider agriculture a recession-proof industry, as food is a staple need regardless of prevailing economic conditions. Rapidly growing global human and animal populations also indicate strong, ongoing future demand for specially trained food production and food science professionals.
Discover Similar Degree Programs
Looking for something else? Explore these other online degrees.