Best Online Communications Programs
An online bachelor's in communications program equips students with marketable skills and prepares them for careers in diverse industries. Our higher education experts at BestColleges have ranked the top online bachelor's in communications programs to help you find your path forward. Read on to learn more.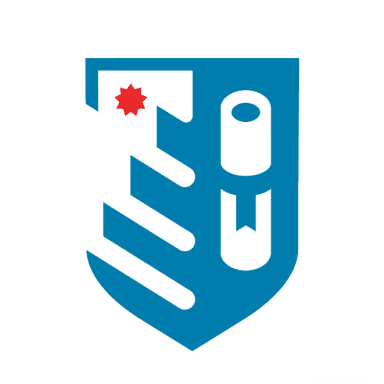 by
Staff Writers
Published on February 21, 2022 · Updated on April 29, 2022
BestColleges.com is an advertising-supported site. Featured or trusted partner programs and all school search, finder, or match results are for schools that compensate us. This compensation does not influence our school rankings, resource guides, or other editorially-independent information published on this site.
Ready to start your journey?
The communications field focuses on messaging, connecting with audiences, and exerting influence in organizations, mass media, advertising, and other professional contexts.
An online bachelor's in communications enables graduates to pursue work in many industries, do meaningful work, and advance their careers. A communications program at a top online school can help professionals tailor their education to meet almost any career goal.
Most students need about four years to earn a bachelor's degree in communications. The average costs — including tuition, fees, room, and board — for undergraduates at four-year colleges and universities was around $28,780 in 2019-2020, according to the National Center for Educational Statistics.
Enrolling in an online program might be less expensive for students who do not have to pay for housing and other on-campus expenses.
Because of the variety of jobs requiring solid communications skills, job seekers typically see encouraging job prospects.
The U.S. Bureau of Labor Statistics (BLS) projects that the number of media and communications jobs will grow 14% from 2020-2030, with growth projections varying by occupation.
The BLS reports that communications and media professionals with bachelor's degrees earned median annual salaries between $49,300 and $74,650, as of May 2020.
People who accumulate work experience can make more, especially if they move into managerial positions. Job location also has an impact on salaries.
What Can I Expect From an Online Bachelor's in Communications Program?
Individuals who enjoy engaging audiences and relating to others might find communications a meaningful career path. Successful professionals can also express their ideas effectively in oral and written form.
Job seekers should prepare to network to gain access to employment and advancement opportunities.
Except for students with transferable college credits, most will need about four years to earn an online bachelor's in communications. Part-time students will likely need 5-6 years unless they enroll in an online accelerated program.
In addition to general education courses, communications majors typically need to take core classes in public speaking, business, and professional communication before enrolling in electives.
Communications majors typically do not need a specialization to graduate. Bachelor's programs that do not provide concentrations offer elective courses that enable students to design their curriculum. Students' electives can reflect their targeted interests in marketing, media, healthcare, finance, information technology, or other industries.
In addition to core and elective courses, many programs require students to complete a practicum or internship. Through these opportunities, communications majors receive mentorship and work experience. Internships also provide valuable networking opportunities.
Most bachelor's in communications programs offer a bachelor of arts (BA), which focuses on application and theory. A bachelor of science (BS) degree requires fewer general education classes, allowing for more communications credits. Students should consider their career goals when deciding which track to take.
Still Looking for the Right Fit? Discover Similar Degree Programs.
Best Online Bachelor's in Journalism Programs
Best Online Public Relations Degree Programs
Best Online English Degree Programs
Popular Online Communications Programs
Learn about start dates, transferring credits, availability of financial aid, and more by contacting the universities below.
What Courses Will I Take in an Online Bachelor's in Communications Program?
Public Speaking
Students learn about planning and giving presentations for various purposes, such as informing, persuading, or entertaining. The course focuses on elements of persuasive speaking, technology use, and strategies to reach and relate to audiences.
Intercultural Communication
This course exposes students to dimensions of cultural variability and the use of verbal and nonverbal communication to navigate those differences. Students learn how to use communication effectively to bridge gaps in understanding due to language and cultural influences.
Persuasion
Persuasion involves the use of nonverbal cues and verbal skills to confirm or change people's attitudes, beliefs, or behaviors. Students learn theory and practical skills to exert influence in various professional contexts. The course also addresses ethical issues of persuasion.
Writing for New and Traditional Media
This course covers theories and principles guiding best practices in using various media forms. Students prepare for careers by learning techniques in writing and using visual imagery for traditional, social, and emerging new media.
Interpersonal Communication
Students in this course learn how to use communication to exchange information and build relationships between two people and within groups. The class explores effective verbal and nonverbal behaviors, and it examines when misunderstandings and conflicts emerge.
What Are Admission Requirements for an Online Bachelor's in Communications Program?
Like most traditional degree programs, online bachelor's in communications departments typically require a high school or GED diploma. Most applicants need to show a high school GPA of 2.0 or higher. Although few schools require work experience, students can include any work history on their applications.
Application
The college application process can take considerable time. Therefore, applicants should know what materials colleges require before they complete each application. Many schools use a standard online platform, such as Common Application, to receive and process applications. Prospective students should expect to pay an application fee unless their school waives it based on financial need.
Test Scores
In the past, most programs required scores from the ACT or SAT entrance exam. The COVID-19 pandemic has led to changes to these test processes and requirements.
The College Board has announced modifications to the SAT itself. And many schools have waived standardized test score requirements for admission — going to test-optional policies instead. Some schools have even banned standardized testing requirements altogether.
Also, critics have long claimed the tests are biased against low-income and racial minority applicants, something the College Board denies.
All this has many wondering what the future holds for standardized testing in college admissions.
So what does this mean for you as you apply to online communications programs?
Find out if these test results are required. If a school does not require entrance exams, students with excellent test scores may decide to still submit them to enhance their application.
Letters of Recommendation
Recommendation letters from teachers, employers, and mentors shed light on an applicant's suitability for a bachelor's in communications program. These letters also provide more information on an individual's strengths, academic accomplishments, and work ethic. Applicants should ask for letters well in advance of college application deadlines.
Essays
Most programs offering an online bachelor's in communications request admission essays or statements of purpose as part of their applications. An essay should have a solid introduction, body, and conclusion. It should also highlight the student's career objectives, their fit for postsecondary study, and why they want to attend a particular school.
Official Transcripts
Applicants are generally required to submit official transcripts from high school and/or any college or university they have attended.
Applicants with course credits from an accredited institution may transfer them if they fulfill bachelor's of communications requirements. Working professionals might identify credits they already earned that can meet core curricular requirements, reducing the time they need to graduate.
What Can I Do With an Online Bachelor's in Communications Degree?
Career Outlook
Graduates with an online bachelor's in communications can pursue work in many fields because they possess skills that employers seek.
According to the BLS, the number of media and communications positions is projected to grow 14% from 2020-2030, higher than the average projected growth of all U.S. occupations. People who speak more than one language enjoy expanded career opportunities.
Technical writers with a bachelor's in communications make a median annual salary of $74,650, as of May 2020, according to the BLS. In comparison, news analysts, reporters, and journalists earned a median annual salary of $49,300. Managers and directors with four-year degrees can potentially earn higher salaries.
Professionals with a communications background work in public relations (PR), nonprofit organizations, healthcare, sports communication and reporting, technical writing, business and finance, and other sectors. Communications majors can qualify for many jobs that require interpersonal skills, brand building, marketing, writing, sales and persuasion, or audience engagement.
Learn about the opportunities that a bachelor's in communications can create. Learn about careers in communications.
Career Paths
Communications Director
Communications directors oversee their organizations' information delivery and assume responsibility for their PR. They represent their companies or agencies in establishing and communicating their goals internally and externally. Communications directors often write press releases, hold press conferences, and respond to media requests for information. These professionals work in various private sectors, government agencies, and nonprofit organizations.
Average Annual Salary (as of January 2022): $72,140
Marketing Communications Specialist
Marketing communications specialists often act as spokespersons for their organizations, present them in the best possible public image, and promote their commercial interests. Tasks typically include developing presentations, writing reports, and generating visualizations of market research data. These professionals might enlist marketing services from other companies or manage an internal marketing department.
Average Annual Salary (as of January 2022): $53,300
Communications Specialist
Communications specialists help organizations maintain positive relationships with their employees, stakeholders, the media, and the public. They supervise information dissemination, supervise social media strategies, perform PR, and write press releases. They might also assist with communication coming from management. Communications specialists typically hold a bachelor's degree in communications, marketing, journalism, or a related field.
Average Annual Salary (as of January 2022): $54,650
Public Relations Specialist
Public relations specialists work as employees or independent contractors. PR professionals perform various duties that help maintain their employers' or clients' positive image and relationship with the public. They often create press releases, plan focus groups, write speeches, and develop image-building approaches.
Average Annual Salary (as of January 2022): $51,000
Social Media Specialist
Social media specialists help employers or clients create and employ strategies for their presence on Facebook, LinkedIn, Twitter, and other online platforms. These professionals must remain up-to-date on web-based developments and adapt to changing consumer demands. They work for private enterprises, nonprofit organizations, and government agencies.
Average Annual Salary (as of January 2022): $46,360
Communications Not for You? Check Out These Related Careers.
Journalism Careers
Marketing Careers
Writing Careers
Continuing Education
Many new professionals obtain entry-level communications positions to start.
Some communications specialists seek advanced degrees to expand their employment prospects and earnings. Because some higher-level jobs require a master's degree or doctorate, students might consider their long-term objectives when pursuing their education.
Communications specialists can acquire additional skills and experience with on-the-job training, online courses, and certifications, especially if they are seeking credentials for specific industries. For example, technical writers interested in healthcare might earn certification from the American Medical Writers Association.
How Do I Choose an Online Bachelor's in Communications Program?
Cost
Tuition for an online bachelor's in communications program varies depending on student residency, location, and a school's private or public status. Figure out the true cost of your online program. For instance, professionals pursuing an online degree can schedule classes that allow them to keep their full-time jobs. However, they might have to pay higher technology fees than on-campus students.
Program Format
Full-time students in a bachelor's in communications program usually take at least 12 credits per semester. Full- or part-time learners with busy work schedules can enroll in asynchronous courses to progress at their own pace. Also, many online schools offer accelerated programs that enable some students to complete their bachelor's program in less than four years.
Location
People applying to online degree programs might wonder if they need to choose a school close to where they live. Choosing a nearby school might suit students who want to enroll in hybrid programs, which offer on-site and online classes. Applicants should find out if a prospective online program requires students to attend occasional meetings or seminars on campus.
Accreditation
An online bachelor's in communication program with the proper accreditation can show that it meets the minimum standards for rigor and academic quality. Getting a degree from accredited institutions allows students to obtain financial aid and transfer their credits to other accredited schools.
Student Support
A quality online school provides academic support services to help students get the most out of their educational experience. For instance, online student services assist learners with finding and developing mentoring relationships that help them build networking skills. Students can also access internship opportunities, tutoring, academic advising, job placement, writing assistance, and other services.
Best Accredited Online Bachelor's in Communications Programs
Rankings compiled by the the BestColleges Ranking Team
Is your school on this list? Get the BestColleges ranking seal.
How We Rank Schools
At BestColleges, we believe a college education is one of the most important investments you can make. We want to help you navigate the college selection process by offering transparent, inclusive, and relevant school rankings.
Our rankings are grounded in a few guiding principles and use the latest statistical data available from trusted sources. Read our ranking methodology. We hope our approach helps you find the school that is best for you.
Best Online Bachelor's in Communications Programs
Frequently Asked Questions About Bachelor's in Communications Programs
Is a bachelor's in communications worth it?
true
Although an associate degree would suffice for some entry-level jobs, a bachelor's in communications provides more employment opportunities, especially in management.
An online bachelor's degree can offer the necessary skills and experience for communications positions with the potential for advancement. Also, a four-year degree can serve as a stepping stone in pursuing a master's or doctorate, expanding a professional's earning potential and job prospects.
What can I do with a bachelor's in communications?
true
An online bachelor's in communications program can equip students with skills like public speaking, critical thinking, and writing — relevant to various career paths. Communications graduates work in healthcare, business, finance, information technology, government, and many other sectors.
Communications students can focus on a concentration to narrow down their job search and further define themselves as communications professionals. Even with a specialization, graduates can still seek employment in various fields or continue their master's or doctorate education.
Are communications majors in demand?
true
Organizations in various industries will always need professionals who can express their ideas clearly, relate well with audiences, build brands, and interact with others. Demand for many communications jobs will likely increase due to professionals switching careers or retiring.
However, job projections vary slightly depending on the occupation. For instance, the BLS projects that, from 2020-2030, the number of jobs for advertising, promotions, and marketing managers and public relations specialists will grow 10% and 11%, respectively. According to the BLS, technical writers will see a 12% projected job growth in the same period.
How much money can I make with a bachelor's in communications?
Communications salaries typically vary by location, occupation, work experience, and requisite education level. The BLS reports that media and communication professionals earned median annual wages between $41,950 and $74,650, as of May 2020.
Individuals with advanced degrees and relevant work experience can make higher annual salaries. Management and leadership positions and jobs in larger metropolitan areas also provide higher earning potential. Professionals wanting to expand their earning potential can pursue a master's or doctorate in communications.
What are the highest-paying jobs with a bachelor's in communications?
Professionals working as directors and high-level managers tend to earn some of the highest salaries in the field.
For example, according to Payscale, marketing and communications directors and public relations directors earn average annual wages of $86,200 and $91,680, respectively, as of January 2022. Individuals in advanced stages of these careers can make, on average, over $100,000 each year.
Work experience, education level, occupation, and geography can influence the pay rate in most communications positions.
Find the Tools You Need to Get Started on Your Degree
Scholarships and Financial Aid for Online College Students
Your Guide to College Loans
Your Guide to the FAFSA
Feature Image: Tom Werner / Stone / Getty Images
Learn which marketing skills are essential in today's digital business environment and how you can develop them. Learn how to build your public speaking skills through a variety of proven tips and see how public speaking can enhance your career opportunities. In college news this week: questions of journalistic integrity at student newspapers. Plus, the Varsity Blues admissions scandal, the NCAA, student protests and boycotts, and some new stats on student...
BestColleges.com is an advertising-supported site. Featured or trusted partner programs and all school search, finder, or match results are for schools that compensate us. This compensation does not influence our school rankings, resource guides, or other editorially-independent information published on this site.
Compare your school options.
View the most relevant school for your interests and compare them by tuition, programs, acceptance rate, and other factors important to find your college home.