Best Online Bachelor's in Art and Art History Programs
This guide ranks top online bachelor's in art and art history programs. Learn about common classes as well as careers you can pursue with an art history degree.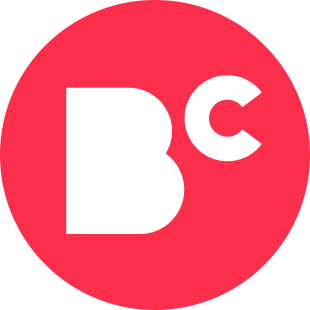 By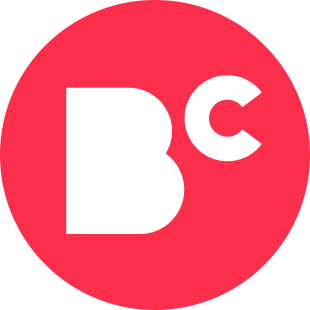 Staff Writers
Writer
The staff writers for BestColleges collaborate to deliver unique, student-driven content on topics such as career development, college life, and college planning....
Updated on August 16, 2023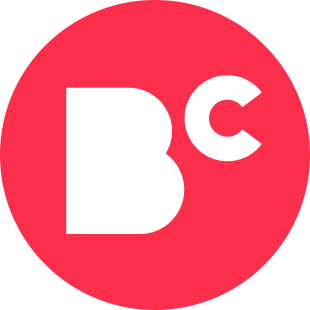 By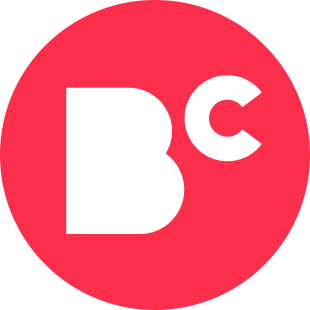 Staff Writers
Writer
The staff writers for BestColleges collaborate to deliver unique, student-driven content on topics such as career development, college life, and college planning....
Updated on August 16, 2023
www.bestcolleges.com is an advertising-supported site. Featured or trusted partner programs and all school search, finder, or match results are for schools that compensate us. This compensation does not influence our school rankings, resource guides, or other editorially-independent information published on this site.
Turn Your Dreams Into Reality
Take our quiz and we'll do the homework for you! Compare your school matches and apply to your top choice today.
Bachelor's in art and art history programs cater to students looking to transform their passion for art, sculpture, photography, or multimedia into marketable professional skills. The demand for workers with art skills and strong art history knowledge varies widely across professions. For example, the Bureau of Labor Statistics (BLS) projects employment for multimedia artists and animators to grow 4% between 2019 and 2029, while the number of archivists, curators, and museum workers is projected to increase 11% over that same time period.
Earning a bachelor's degree typically qualifies students for entry-level positions, and some career paths require a more advanced degree. Read on to learn more about the top online bachelor's in art and art history programs. For even more information, consult our bachelor's in art and art history program guide.
What Are the Best Online Bachelor's in Art and Art History Programs? Here Are Our Top 5:
Related Programs That Might Interest You
Learn about start dates, transferring credits, availability of financial aid, and more by contacting the universities below.
How We Rank Schools
At BestColleges, we believe a college education is one of the most important investments you will make. We want to help you navigate the college selection process by offering school rankings that are transparent, inclusive, and relevant for online students.
Our rankings are grounded in a few guiding principles and use the latest statistical data available from trusted sources. Read our Ranking Methodology. We hope our approach helps you find the school that is best for you.
Best Accredited Online Bachelor's in Art and Art History Programs
What Can I Expect From an Online Bachelor's in Art and Art History Program?
A bachelor's degree in art and art history may offer concentrations in painting, sculpture, drawing, or fine arts. Each program designs its own graduation requirements, concentrations, and curriculum, however, so students should research their potential programs carefully.
Concentrations Offered for a Bachelor's Degree in Art and Art History

| Concentration | Description | Careers |
| --- | --- | --- |
| Painting | Painting students learn various techniques of painting and study the history of the medium, with an emphasis on the studio component of painting. Students often work together to critique each other's work, and artists incorporate the feedback into refining their art. | Art teacher, gallery curator |
| Art History | Students who take an art history track within an art or art history program study the changing nature of art, from ancient sculpture to postmodern graphic art. Majors may specialize in a particular area of art history, such as the Renaissance, modern art, or the Baroque period. | Museum educator, archivist |
| Photography | Photography majors study the history of photography, printmaking, and post-production. Most programs cover digital photography, with the option to learn darkroom developing. Photography students may also learn 3D design and illustration techniques as part of their education. | Photographer, photo retoucher |
| Design | Some art and art history programs offer design tracks, where students study graphic and visual design elements. Design students may also specialize in industrial design, interior design, or user experience design. Learners also explore traditional and computer design, which builds skills for a variety of careers after graduation. | interior designer, UX/UI design, industrial design, graphic design |
| Fine Arts | Some programs offer a general fine arts track for students who want to build skills in a variety of different disciplines. Fine arts students may take classes in sculpture, painting, drawing, 3D design, photography, and other studio or fine arts. | Art teacher, museum educator |
Courses in a Bachelor's in Art and Art History Program
Art and art history degree programs offer broad introductory classes in different mediums before students specialize in an area of fine art. Some programs require a foundation in art before majors take advanced classes in one area. While each program sets its own curriculum, many offer a version of the classes listed below.
Sculpture classes introduce art students to different methods, materials, and processes around making sculptures. Students build technical skills while learning how to critique sculpture. The class may also cover the history of sculpture and learn about different materials such as wood, plaster, metal, and clay.
Many art programs incorporate a drawing class that builds skills in sketching, illustration, and design. The course emphasizes the role of drawing in art practice, while students practice different drawing techniques and learn difference between abstract drawing and observational drawing.
In photography classes, students learn to design, process, and edit photographic art. The class may use digital imaging processes and require studio projects based on different themes. Students build critiquing skills and learn to interpret photographic art.
Introduction to Art History
Art history students often start with an introductory class, which covers major movements in art such as the Renaissance, romanticism, and postmodern art. They learn about important artists, their medium, and the context for their work. This class prepares art history majors for more in-depth study of particular periods in art.
Many art programs incorporate a senior project for students based on their fine art specialty. Senior projects may include a research component, where students learn about artists that inspire their work, and a studio component where students create work and critique each other's work. The class may end with a studio exhibit to showcase the work.
How Long Does It Take to Get a Bachelor's in Art and Art History?
Typically, a bachelor's degree takes four years of full-time study and requires a minimum of 120 credits. However, the length of an art degree may vary depending on the program and a student's educational background. Students with significant transfer credits, for example, may be able to finish a bachelor's degree in art and art history in only one or two years. On the other hand, students who choose a part-time option may require more than four years.
The program structure also affects the length of time to degree. Some art programs require an internship component, which may add time to the degree, or include a capstone project with an art exhibition. Art history students may need to also write a research paper as part of their graduation requirements. Because these requirements vary by program, prospective students need to carefully research the curriculum at each potential program.
How Much Is a Bachelor's in Art and Art History?
The cost of an art and art history bachelor's degree varies depending on the program and the institution. In-state public colleges and universities charge the lowest tuition rate, for example, with College Board reporting that these institutions charged an average tuition rate of just under $10,000 a year in 2017/2018. Out-of-state public schools, by comparison, charged over $25,000 in tuition, with private schools exceeding $35,000 a year.
An art degree may cost less if students secure scholarships, grants, or other forms of financial aid. Some schools also offer tuition discounts for fully online programs. When calculating the cost of a degree, students need to consider additional costs beyond tuition, such as books and supplies, fees, and living expenses. Online students may save on commuting, parking, and childcare expenses, which can add up to thousands of dollars each year.
When researching the cost of different programs, prospective students should reach out to an admissions advisor to discuss tuition discounts, scholarships, and work study opportunities. Students may be able to lower costs by transferring in college credits earned at another institution or a community college, so transfer students also need to research each school's transfer credit policies.
Certifications and Licenses a Bachelor's in Art and Art History Prepares For
Art and art history graduates pursue a variety of careers after graduation, most of which do not require a certification or license. However, artists who choose to specialize in education may decide to earn a teaching license or become a board certified art teacher. In addition, artists in graphics or animation may benefit from earning certifications in their specialty.
Art and art history majors may qualify for a teaching license, depending on their state licensure guidelines. Graduates can become art teachers or teach history or social studies. Some states may require additional teacher preparation before candidates with a bachelor's degree qualify for a teaching license.
The National Board for Professional Teaching Standards offers board certification for art teachers who demonstrate their content area knowledge by passing an examination. Candidates must have at least three years of teaching experience and a bachelor's degree. The certification covers early and middle childhood or early adolescence through young adulthood.
Unity Certified 3D Artist
Artists who work in the graphic arts can earn the Unity certified 3D artist designation by completing an examination that covers rendering, lighting, and animation skills. The certification remains valid for two years.
Still Looking for the Right Fit? Discover Similar Degree Programs.
Find the Tools You Need to Get Started on Your Degree
What Can I Do With an Online Bachelor's in Art and Art History Degree?
Jobs that can be pursued with a bachelor's in art and art history span several industries and specialty areas. Art major careers typically involve creating art or photography, designing graphics, and/or developing websites. According to the BLS, art and design workers earn a median annual wage of $48,130, which is higher than the median of $39,810 for all occupations. Demand for these jobs varies widely by career.
Professionals in art history tend to focus on careers in preservation, education, and/or archiving. This field is competitive, but growing — the BLS projects 11% job growth for archivists, curators, and museum workers between 2019 and 2029.
Learn more about how a bachelor's in art and art history can help you launch an exciting and rewarding career.
Art and Art History Not for You? Check Out These Related Careers.
Frequently Asked Questions About Bachelor's in Art and Art History Programs
Is art and art history a good major?
Pursuing an art or art history major can lead to wonderful career opportunities. However, some fields may be more competitive, and not every path boasts strong projected growth rates over the next decade. The best recipe for success is to establish your goals so you can select a program that develops the skills you need to launch a career.
What can I do with a bachelor's in art and art history?
Graduates with a bachelor's in art and art history qualify for a variety of positions across several industries. A few common jobs include museum technician, curator, interior designer, photographer, and multimedia artist. It's important to note that while a bachelor's opens up the door to many entry-level opportunities, you may need to earn a graduate degree to qualify for career advancement.
How many art and art history majors get jobs?
It isn't easy to transform an education in art or art history into a successful career. According to the Center for Education Statistics, the unemployment rate for bachelor's degree-holders ages 25-29 in 2018 was 2.9%. The rate was 3.7% for fine arts majors and 4.9% for graduates with a degree in the liberal arts or humanities. Starting a successful career may involve using your art skills in a field with higher employment rates, such as marketing, education, or design.
How much money can I make with a bachelor's in art and art history?
Salaries vary widely depending on a worker's position, experience, and industry. For example, workers in the fashion industry earn a median annual salary of $73,790, while floral designers tend to make less than $30,000 per year. Overall, the BLS reports art and design professionals earn a median annual wage of $48,130.
What are the highest-paying jobs I can get with a bachelor's in art and art history?
According to PayScale, graduates with a bachelor's in art history earn an average salary of $61,010. The following positions rank among the highest-paying jobs in art or art history: creative director, interior designer, product designer, design manager, and visual designer. Workers in these roles make average salaries ranging from $78,000-$97,000.
Resources for Art and Art History Students
The Art Jobs Board boasts over 500,000 artists using the free resource to find paid and unpaid job opportunities, with events and workshops to support artists.
The online resources at the Met website include learning resources for students, teachers, and professionals, with a full timeline of art history.
With over 40,000 images from museums around the world, Google's ART Project lets artists and art historians zoom in on images and learn about artists throughout history.
AIGA offers a jobs board for design openings across the country, including positions for graphic designers, UX/UI designers, and academic positions. The board also features freelance, internship, and pro bono opportunities for designers.
Artists looking for an appraiser can benefit from the Appraisers Association. Resources include a membership directory to locate a local appraiser.
Professional Organizations in Art and Art History
Students with a bachelor's degree in art and art history can leverage the numerous resources available through professional associations. These organizations bring together artists working in different mediums, and provide networking opportunities, awards and competitions, and professional development resources. Many organizations also offer career services, which include jobs boards where graduates can post their resume. By joining a professional organization, artists and art historians connect with professionals in their field to advance their careers.
Dating back to 1911, the College Art Association promotes the exchange of ideas between artists and art historians. The CAA publishes The Art Bulletin and Art Journal, hosts an annual conference, and provides information about job openings.
Founded in 1901, the Society of Illustrators supports the art of illustration and runs a museum in New York City. The Society hosts events, confers awards, and organizes competitions for artists.
NAIA offers opportunities to network, resources for hosting art shows, and information for artists to advance their career. Members receive access to a directory for networking, discount programs, and the NAIA newspaper.
A professional organization for art educators, NAEA members include K-12 art teachers, professors, future art educators, and teaching artists. The association publishes standards, provides resources on teaching, and hosts conferences and summer programs.
Dating back to 1914, AIGA brings together design professionals, advocates for the value of design, and offers professional development resources. Members receive access to the jobs board, member discounts, and health insurance enrollment assistance.