Best Online 8-Week College Courses
There's no reason to spend 12-16 weeks in a traditional college course when you can knock out these online courses in just eight weeks.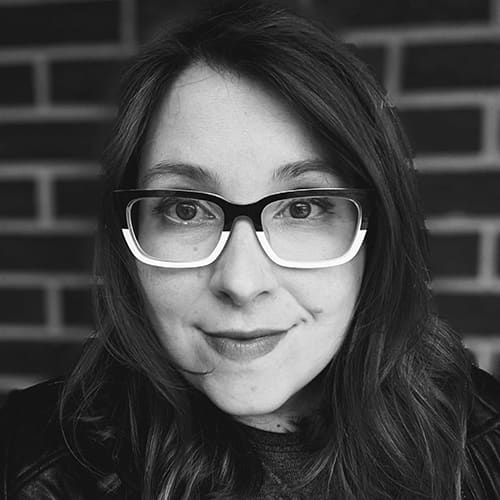 By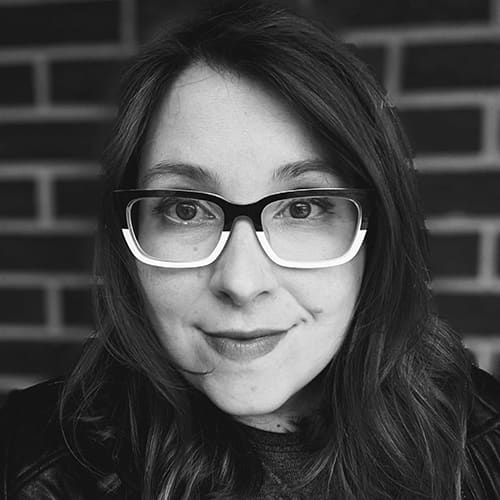 Meg Embry
Writer
Meg Embry is a writer at BestColleges covering all things career and education related. An award-winning journalist and editor, she has lived and worked in Canada, the Netherlands, and the United States....
Updated on September 28, 2023
Edited by
Margaret Weinhold
Editor
Margaret Weinhold is an associate editor for BestColleges, where she focuses on core content. She is passionate about increasing visibility and accessibility around higher education. Margaret holds a BA in English from the University of Virginia....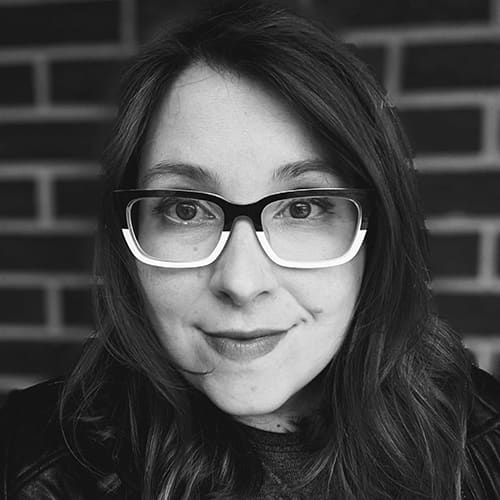 By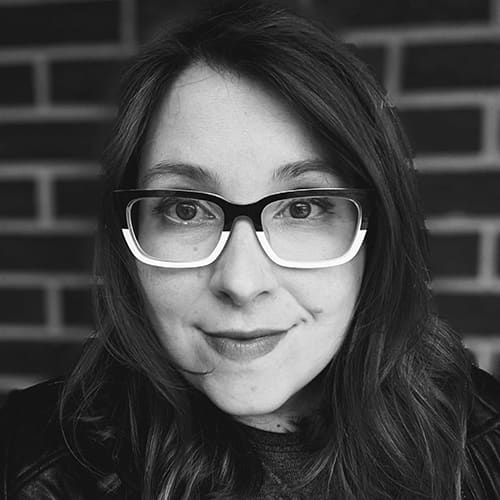 Meg Embry
Writer
Meg Embry is a writer at BestColleges covering all things career and education related. An award-winning journalist and editor, she has lived and worked in Canada, the Netherlands, and the United States....
Edited by
Margaret Weinhold
Editor
Margaret Weinhold is an associate editor for BestColleges, where she focuses on core content. She is passionate about increasing visibility and accessibility around higher education. Margaret holds a BA in English from the University of Virginia....
Updated on September 28, 2023
www.bestcolleges.com is an advertising-supported site. Featured or trusted partner programs and all school search, finder, or match results are for schools that compensate us. This compensation does not influence our school rankings, resource guides, or other editorially-independent information published on this site.
Turn Your Dreams Into Reality
Take our quiz and we'll do the homework for you! Compare your school matches and apply to your top choice today.
Why spend 16 long weeks sitting through a college course when you can finish in only eight? If you're in a hurry, 8-week online courses can be better than traditional courses because they:
Cover all the same material.
Offer credits outside the regular academic year.
Provide the flexibility and speed you need to graduate quickly.
We've tracked down all the best 8-week online college courses for any subject you might need.
Popular Online 8-Week College Courses
Check out our list of 27 popular eight-week college courses:
Eight-week courses are intensive. But you can prepare for success by organizing your schedule so that you can attend every class and stay fully engaged.
1. Accounting
Got a head for numbers? You'll need it: Accounting classes focus on the principles, concepts, and methods used in financial accounting, auditing, taxation, and cost management. Get ready to master personal and professional finances once and for all.
Featured Accounting Programs
Accounting majors go on to get well-paying jobs as certified public accountants, financial managers, budget analysts, and certified financial planners.
2. Business Administration
Business administration courses provide a broad foundational understanding of business operations and management: You'll learn about accounting, marketing, finance, human resources, corporate ethics, strategy development, and more.
Featured Business Administration Programs
Business admin majors find their degrees serve them well in business careers in accounting, computer information systems, finance, or marketing.
3. Communications
Communications courses can benefit you no matter what field you pursue. You'll develop and refine your communications skills across contexts, including public speaking, writing, internal corporate communications, external campaigns, public media, and professional settings.
Featured Communications Programs
Communications majors can pursue careers in fields like public relations, marketing, media production, journalism, social media, event planning, or corporate communications.
4. Computer Science
We are entering the era of artificial intelligence (AI). Don't get left behind: Take some computer science classes. Get a handle on topics like programming, machine learning, data structures and algorithms, software engineering, and computer networks.
Featured Computer Science Programs
Computer science majors are highly sought after for well-paid positions like web developer, cybersecurity specialist, AI specialist, data analyst, and systems analyst.
5. Counseling
Online counseling courses provide an evidence-based framework for therapeutic mental health services. You'll learn about human development, ethical and professional practice, abnormal psychology, counseling theories and techniques, group counseling, and multicultural approaches to therapy.
Featured Counseling Programs
Counseling majors can qualify for entry-level counseling positions in the field or pursue a master's degree in counseling and clinical practice opportunities.
6. Criminal Justice
Forget everything you learned from "Law and Order." Learn how the law actually works by taking online courses in criminal justice. These courses cover criminal law, policing, juvenile justice, criminology, criminal procedure, and criminal investigation.
Featured Criminal Justice Programs
Criminal justice majors often pursue jobs as law enforcement officials, detectives, corrections officers, parole officers, victim advocates, legal assistants, and court personnel.
7. Education
Education coursework teaches you how to become an effective teacher. You will focus on classroom management techniques, curriculum design, and teaching methods. You will also learn about educational psychology, human development, giving assessments, and special education.
Education majors often pursue teaching careers in elementary and secondary institutions. Many also earn graduate degrees in order to qualify for leadership and administrative positions.
Featured Education Programs
8. Emergency Management
Learn to help communities and organizations prepare for, manage, and recover from disasters and emergencies by studying emergency management. Coursework covers disaster preparedness, emergency response, risk assessment, risk management, leadership, and communication.
Featured Emergency Management Programs
Graduates can land impactful jobs as firefighters, emergency management directors, forensic science technicians, and management analysts.
9. English
Study English if you want to develop communication, writing, and critical thinking skills. Broadly, English courses focus on literature analysis, creative writing, linguistics, composition, rhetoric, and theory. Study eras ranging from Old English to contemporary literature.
Featured English Programs
English majors have a lot to offer professionally. Popular careers English majors pursue include communications, marketing, media, education, law, and business.
10. Environmental Policy
You could wring your hands over the effects of climate change and environmental destruction — or you could study environmental policy and contribute to solutions. These programs explore environmental systems and the policies and regulations that govern them.
Featured Environmental Policy Programs
Students work in jobs in environmental policy as climate change specialists, environmental health and safety specialists, and environmental restoration planners.
11. Finance
Money makes the world go 'round — so you'd better learn how to get it, grow it, and manage it. Finance bachelor's programs cover all the basics: financial accounting, investments, international finance, corporate finance, and risk management.
Finance majors can get jobs as financial analysts, portfolio managers, budget analysts, accountants, risk analysts, financial planners, and market research analysts.
Featured Finance Programs
12. Fire Science
Fire science classes and programs teach you what it takes to prevent, prepare for, manage, and put out fires. You'll learn all about fire science and combustion, risk reduction, community safety, legal and political components of fire science, and water in fire protection.
Featured Fire Science Programs
Fire science program grads get careers protecting their communities and local environments as firefighters, arson investigators, and forestry fire specialists.
13. Forensics & CSI
Forensic science and CSI classes teach you how to apply the scientific method to criminal investigations, as well as the ethical and legal frameworks that govern criminal justice enterprises. You'll study biology, chemistry, psychology, law, and crime resolution procedures.
Featured Forensics & CSI Programs
Forensics graduates find jobs as medical examiners, crime laboratory analysts, and crime scene investigators.
14. Graphic Design
Graphic design classes are a great fit for creatives who communicate best through high-impact visuals. Online classes explore animation, web design, motion graphics, and 3D modeling — and teach you all about the latest design tech and trends.
Featured Graphic Design Programs
Graphic design majors get careers in branding, multimedia design, graphic design, web design, animation, marketing, and creative leadership.
15. Health Sciences
Health sciences provide a broad understanding of the human body, health, and disease. It also explores healthcare policy, public health, healthcare finance, administration, and clinical practice. Many classes focus on specific demographics or areas of healthcare.
Featured Health Sciences Programs
With a degree in health sciences, you can pursue healthcare careers in administration, policy, research, and public health.
16. Healthcare Administration
Healthcare administration is great for anyone who wants to work in healthcare while skipping the whole interacting-with-contagious-patients part. Learn how to keep medical organizations running smoothly by managing staff, developing policies, providing quality assurance, and budgeting.
Featured Healthcare Administration Programs
Health admin graduates land roles as hospital administrators, health policy analysts, and medical and health services managers.
17. Human Services
In human services classes, you'll learn evidence-based practices and principles for supporting people and communities in need. Coursework covers topics like human development, public policy, case management, diversity and cultural competence, and professional standards.
Graduates provide services to clients in many fields, including education, law enforcement, social work, healthcare, and counseling.
Featured Human Services Programs
18. Information Technology
Most offices would crumble without an IT person. Information technology (IT) classes teach you everything you need to know to be a resident tech expert in your company: programming, human-computer interaction, IT project management, system administration, networking, web development, and cybersecurity.
Featured Information Technology Programs
IT grads can become systems analysts, information security analysts, database administrators, or software developers.
19. Legal Studies
Always dreamed of working in a law office? Legal studies courses can get you there: Learn about legal research, legal writing, and civil litigation. You can also specialize in business law, pre-law, criminal justice, legal ethics, and paralegal studies.
Folks with a legal studies background work as paralegals, legal writers, legal assistants, and claims adjusters.
Featured Education Programs
20. Liberal Arts
Ah, the liberal arts: They help you embrace the good, the beautiful, and the true in life. Coursework explores literature, history, philosophy, art, social sciences, and the natural sciences in order to cultivate a deep understanding of the human experience.
Liberal arts majors work a variety of jobs. Popular liberal arts careers include writing, editing, marketing, teaching, communications, and public relations.
Featured Education Programs
21. Management
Learn how to run a successful business by studying a business management bachelor's degree. Common business management courses include economics, financial accounting, marketing, principles of management, statistics, and business law — skills needed to be an effective leader.
Featured Management Programs
Business management students leverage their education into high-paying roles like CEO, business analyst, operations manager, and entrepreneur.
22. Marketing
At the end of the day, success in this economy comes down to whether or not you can get people to buy what you're selling — whether it's an idea, a product, a brand, or even your resume.Studying a marketing bachelor's degree teaches you how to understand your audience, impact consumer behavior, develop strategies, and execute campaigns.
Featured Marketing Programs
Marketing grads get positions like marketing manager, creative director, copywriter, advertising executive, and digital marketing specialist.
23. Nursing
Online nursing coursework prepares you to provide high-quality direct patient care. You'll learn about anatomy and physiology, pharmacology, mental health, pediatrics, surgical nursing, obstetrics, healthcare ethics and law, and nursing leadership and management.
Featured Nursing Programs
Nursing students go on to work in hospitals, family clinics, government agencies, nursing homes, and schools.
24. Nutrition
Consider studying nutrition if you want to improve your own health and well-being as well as that of others. Learn how to use food science to prevent and manage disease, impact mental health, and improve energy and mobility.
Graduates go on to work as health coaches, nutritionists, certified nutritionists, and dietitians. Some roles require advanced degrees.
25. Psychology
Psychology classes are popular. They provide a scientific framework for understanding why people are the way they are. Sign up to explore human behavior and development, sensation and perception, social psychology, abnormal psychology, and research methods in the field.
Featured Psychology Programs
Students can leverage their training and insight into a number of psychology careers, including counseling, marketing, business, management, and human resources.
26. Public Administration
Public administration classes provide the knowledge and skills required for jobs in the public sector. You'll learn about the management and organization of public services via topics like political science, economics, governance, personnel management, and public policy.
Featured Public Administration Programs
Grads often find public admin careers in non-profit organizations, government agencies, the public sector, and international organizations.
27. Web Development
Web development skills can be a super useful tool for your professional toolbox. Web development classes usually cover the principles of programming, programming languages like JavaScript, digital design fundamentals, and web media.
Featured Web Development Programs
Every organization in every industry can benefit from a well-thought-out website — which means web designers are in high demand.
Get Your Degree Faster With an 8-Week College Course
It's simple: 8-week courses allow you to graduate faster than traditional college classes because they take roughly half the time. That means you can take more courses in less time.
You won't miss out on any important material, either: The curriculum is presented in a highly concentrated manner. Think of it like shooting an espresso instead of sipping a latte.
If eight weeks still seems too long, there are even more intensive course options available, including highly accelerated 6-week, 5-week, and 4-week classes. These classes go at a breakneck pace that can definitely speed up your education.
Frequently Asked Questions About Eight-Week Online Courses
Are eight-week college courses difficult?
The curriculum in 8-week courses is no more difficult than in traditional semester-long courses, but many students can find the accelerated pace very challenging.
In order to cover the same material, you'll have a heavier workload than with a traditional course. Be sure to carve out plenty of time to attend every lecture and complete all your assignments.
How many eight-week courses should you take at once?
Most programs recommend that students take two 8-week courses at a time. If you have the bandwidth and flexibility to add another course to your course load each term, you can graduate even faster — but that's a lot of material to absorb all at once.
What's the quickest way to earn your degree?
Accelerated online bachelor's degree programs are the quickest way to earn your degree — you can take more classes in less time, and you can schedule your studies in whatever way is most convenient and efficient for you.
Transferring college credits, whether from high school AP courses, community college, or other credit-earning experiences, can also help you speed up the process.