How to Celebrate Hispanic Heritage Month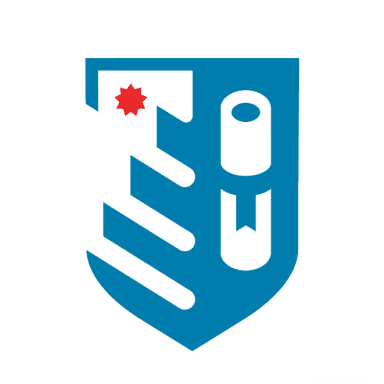 by
Staff Writers
Published on September 8, 2021 · Updated on November 18, 2021
---
This month honors the many great Latino/a creators and contributors throughout history.
Starting on September 15, many people celebrate by attending Latino/a exhibits and events.
The celebration encourages participants to learn about and support Latino/a culture.
---
What Is Hispanic Heritage Month?
Each year, between September 15 and October 15, National Hispanic Heritage Month celebrates the history and achievements of Hispanic and Latino/a people. Organizations and communities honor the Latino/a people and the contributions that have impacted the United States in various ways, providing countless learning opportunities for people of all ages.
Beginning as a week-long tradition in 1968, the celebration expanded to a full month in 1988. The mid-September start coincides with the independence dates of several Latin American countries, including Guatemala, Costa Rica, Honduras, and El Salvador. Mexico and Chile also celebrate their independence during this period.
During the month, through various events, initiatives, and activities, we recognize important Latino/a figures, acknowledge their accomplishments, and share in the vibrant cultures and heritages that make up the Latino/a community.
Why Hispanic Heritage Month Is Important
National Hispanic Heritage Month amplifies Latino/a voices and shines a light on the different communities and cultures spread throughout the U.S. It celebrates American diversity and educates people on the positive impact that different Latino/a groups have made on the nation. The celebration gives the Latino/a community space to commemorate their past and look to the future.
Part of the goal of Hispanic Heritage Month is to increase the visibility of people, achievements, and events that helped shape the United States. You can learn about famed artists, leaders, performers, and politicians who continue making a difference.
Many Hispanic Heritage Month activities and initiatives strive to build awareness. Organizations may highlight ongoing challenges for Latino/a people and bring attention to the issues within their communities. The month also celebrates the multiple and diverse identities among Latino/a groups, welcoming others to observe their traditions and festivals.
Hispanic Heritage Month provides ample educational material for classrooms and communities. These celebrations can stimulate community involvement, provide young people with inspirational content, and encourage more organizations to increase diversity and opportunities for Latino/a people.
Ways to Celebrate Hispanic Heritage Month
Participate in a Festival: National Hispanic Heritage Month features many exciting events, including independence day celebrations, Día de la Raza, and Latino/a food festivals.
Study Latino/a History: Classrooms often cover Latino/a history throughout Hispanic Heritage Month, but you can also take part in learning outside of school. For example, you can join a lecture series, attend a workshop, or do some personal reading.
Take Part in a Class: Many communities offer Latino/a presentations and classes to share the culture with others. Consider taking Latino/a cooking classes or reading Latino/a literature, and incorporate parts of what you learn into your life.
Attend an Exhibit or Show: While many museums feature Latino/a collections and installations throughout the year, they often increase the number of Latino/a exhibits during National Hispanic Heritage Month. Local colleges and universities may also celebrate the work of Latino/a creators and artists during this period.
Support a Latino/a Business: You can celebrate Hispanic Heritage Month simply by visiting and supporting local Latino/a businesses. Visit a Latino/a-owned restaurant, for instance, or buy clothes and goods from Latino/a shop owners.
Hispanic Heritage Month Activities and Resources
National Hispanic Heritage Month honors Latino/a history and culture. It encourages people to broaden their horizons, learn about Latino/a heritage, and experience different cultures. This celebratory month emphasizes Latino/a art, accomplishments, and educational resources while also increasing visibility for great Latinos/as from the past and present.
Reviewed by:
Her scholarly interests center on the experiences of minoritized populations in higher education. Specifically, Dr. Muñoz focuses her research on issues of equity, identity, and campus climate for undocumented Latinx students, while employing perspectives such as legal violence, racist nativism, Chicana feminist epistemology to identify and dismantle power, oppression, and inequities as experienced by these populations. She utilizes multiple research methods as mechanisms to examine these matters with the ultimate goal of informing immigration policy and higher education practices.
Dr. Muñoz has been honored by the White House Initiative for Educational Excellence for Hispanics for her teaching and research. She was also recognized as a Salzburg Global Fellow and named one of the "top 25 most influential women in higher education" by Diverse Issues in Higher Education magazine. She also brings 13 years of student affairs experience in multicultural affairs, Greek life, diversity and leadership training, TRiO programs, and residence life.
Susana Muñoz is a paid member of the Red Ventures Education freelance review network.
Feature Image: Amy Sussman / Staff / Getty Images North America