50 Cheap Gifts College Students Will Love
Advertising Disclosure: Our team independently selected these products. If you purchase a product through one of our links, we may collect compensation. Pricing and availability are accurate at the time of publication.
---
Gift-giving can be a struggle, especially when trying to choose the right gift for college students. This page highlights some of the best cheap gifts for college students under $30. The wide selection of gift ideas included in this list covers a lot of terrain, from wool gloves to whiskey glasses.
Broken into two sections — gifts under $30 and gifts under $20 — this thorough list of gift ideas should help you find something fun and interesting for even the most discerning students in your life.
Price Legend
true
$ = Under $10 | $$ = $10-$25 | $$$ = $26-$50 | $$$$ = Over $50
Gifts Under $30
Gloves
---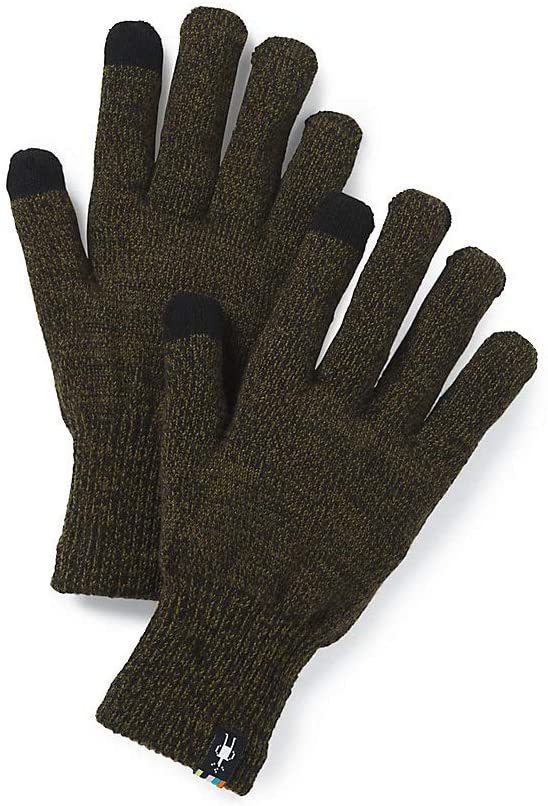 Our Recommendation:
Smartwool Merino Wool Liner Gloves
Especially useful for college students in colder climates, these gloves keep hands warm. The gloves' lightweight knit allows for easy movement, and the touchscreen-compatible thumb and index finger prevent the need to remove gloves for phone use.
Cell Phone Armband Case
---
Our Recommendation:
Tune Belt AB91, Cell Phone Armband Holder Case
For fitness-minded students, this armband fits a variety of cell phone brands and sizes. The armband offers exceptional comfort and fits both men and women. Water-resistant and made with moisture-wicking fabric, the case prevents cord tangles when working out.
Foam Roller
---
Our Recommendation:
AmazonBasics High-Density Round Foam Roller
This high-density foam roller is useful for massage, exercise, and muscle recovery. Offered in a variety of colors, the roller supports balance, strengthening, and flexibility exercises. It's also lightweight and easy to clean.
Sunrise Alarm Clock
---
Our Recommendation:
Rather than the jarring, noisy jangle of a traditional alarm clock, the sunrise alarm clock employs an LED light that gradually brightens for 30 minutes before the set time. With eight LED color options and gentle nature-inspired sounds, this clock is great for heavy sleepers. It also includes an FM radio.
Bar Set
---
Our Recommendation:
Cresimo Cocktail Shaker Bar Set
Designed for the cocktail aficionado, this shaker and bar set includes a 24-ounce stainless steel shaker, strainer, jigger, and bar spoon. The high-quality, mirrored stainless steel is guaranteed not to rust or leak. The set also includes an illustrated cocktail recipe guide and a two-year warranty.
Outdoor Blanket
---
Our Recommendation:
This BEARZ blanket can be used during many outdoor activities. Whether on the beach for spring break or at an outdoor music festival, this waterproof and sandproof blanket is compact, lightweight, and durable. The blanket comes in several colors and is also puncture resistant.
Yoga Mat
---
Our Recommendation:
This lightweight and thick yoga mat provides great cushioning and comes in almost 30 patterns. Made with a nonslip texture, the mat provides superior grip and is a great gift for both beginners and avid practitioners. In addition to the mat, every purchase includes a free downloadable yoga workout.
Sunglasses
---
Our Recommendation:
Eye protection is important, but why not look amazing while staying safe? These fashionable glasses come in packs of two and boast top-rated polarized lenses. Great for driving, water activities, and general use, these glasses provide style and comfort. Each purchase comes with a 30-day, money-back guarantee.
Grater Set
---
Our Recommendation:
OXO Good Grips Mini Complete Grate and Slice Set
A grate gift for learners interested in cooking, this compact set of kitchen tools is a useful addition for the student cook. Each set includes a slicer, coarse grater, and medium grater in one convenient package. The tools are easy to use and dishwasher safe.
Micro SD Card
---
Our Recommendation:
SanDisk 128GB Extreme microSDXC Memory Card
This SD card can transfer data up to 90MB per second and offers 128GB of storage capacity. Shockproof, temperature-proof, and waterproof, this memory card comes with a lifetime warranty from the manufacturer.
Tapestry
---
Our Recommendation:
Yinhua Mountain Landscape Tapestry
A mainstay in college decorating, tapestries offer an easy way to make dorm room walls more welcoming. Made from high-quality polyester fabric, this tapestry is handmade, features vibrant colors, and will not fade over time. Degree-seekers can also use it as a bedspread, curtain, or tablecloth.
Cookbook
---
Our Recommendation:
"Half Baked Harvest Cookbook: Recipes From My Barn in the Mountain" by Tieghan Gerard
Providing accessible recipes that include super healthy and extravagantly decadent options, Tieghan Gerard's cookbook offers a great menu of recipes augmented by the book's beautiful design. The book includes a huge breakfast section, along with plenty of snacks and entrees for dinner parties.
Whiskey Glasses
---
Our Recommendation:
veecom 10-Ounce Crystal Whiskey Glasses
Veecom's thick-bottomed whiskey glasses are the perfect gift for students with a discerning palate. These hefty glasses keep a beverage cool while adding an air of sophistication Solo cups simply can't provide.
Home Workout Set
---
Our Recommendation:
TOMSHOO 5-in-1 Home Workout Kit
This home workout kit includes an adjustable jump rope, push-up bar, and ab roller. Minor assembly is required for this gym-grade equipment that's suitable for beginners and advanced exercisers alike. This kit can be used almost anywhere and is easily transportable.
Tumbler
---
Our Recommendation:
Simple Modern Classic Insulated Tumbler
A simple but useful gift, this tumbler is vacuum-insulated and keeps beverages hot or cold for hours. Offered in a variety of designs, colors, and patterns, this tumbler comes with two lids: an internally threaded straw lid and an insulated flip lid. It fits in most cup holders.
Basketball
---
Our Recommendation:
Spalding NBA Street Phantom Official Outdoor Basketball
Designed for outdoor play, the Spalding NBA Street Phantom basketball is an ideal gift for students who love to hoop. The ball is the official NBA weight and size and is shipped fully inflated. Offered with a variety of accent colors, it's made of high-performance, durable rubber.
Wine Glasses
---
Our Recommendation:
JBHome Italian-Style Crystal Burgundy Wine Glasses
A thoughtful gift for the wine connoisseur, these premium crystal glasses are hand-blown and come in sets of two. Carefully and durably crafted, they come with a one-year satisfaction guarantee.
Gifts Under $20
Accessory Bag
---
Our Recommendation:
This canvas accessory bag is a useful gift and comes in 13 different colors. Through its sleek design and durable construction, this American-made product offers myriad uses. It's also lightweight and small enough to easily stash away in a backpack.
Smart Plugs
---
Our Recommendation:
Designed for learners looking to further integrate their smart home network, these plugs allow users to control devices from an app on their smartphone. These plugs are also compatible with Alexa and Google Home Assistant. Students can easily share control of these devices with a roommate.
Airpods Case
---
Our Recommendation:
These thermoplastic, protective AirPod cases are available in a variety of colors and designs and keep AirPods safe from damage. In addition to the protective feature, the case acts as a charging port for AirPods and is waterproof.
Cookbook Stand
---
Our Recommendation:
This cookbook stand is an essential tool for the student cook. Constructed from high-quality bamboo and designed to be adjustable, the stand is sturdy and can handle everything from large cookbooks to magazines — even handwritten recipes.
Wool Socks
---
Our Recommendation:
JOYCA & Co. Multicolor Wool Socks for Women
These plush wool socks are a thoughtful gift to help get students through the winter. Made from a blend of wool, cotton, polyester, and spandex, these socks are soft, durable, and moisture-wicking. Offerings come in a variety of colors and patterns and fit women's shoe sizes 5-9.
Smart LED Lightbulb
---
Our Recommendation:
This 9.5-watt LED bulb produces a spectrum of light temperatures and can be dimmed or brightened using voice control or the Wyze app. The bulb connects directly to Wi-Fi and has contact and motion sensors that react to the opening and closing of doors. The light can also be set on a timer.
Dart Board
---
Our Recommendation:
A fun addition to any college dorm room, this dart board comes with two sets of darts. Designed for both advanced and beginner players, this set includes two games in one: a target bullseye game and classic 20-point darts.
Eye and Face Roller Set
---
Our Recommendation:
Deciniee Jade Roller and Gua Sha Tools Set
This rose quartz face roller works to rejuvenate skin, reduce dark under-eye spots, and provide a more youthful appearance. The roller promotes blood circulation and can relieve pressure and reduce wrinkling and puffiness.
Blue-Light-Blocking Glasses
---
Our Recommendation:
LNEKEI Blue-Light-Blocking Glasses
Blue-light-blocking glasses help alleviate visual fatigue and can be a great gift for any student, especially those who spend countless hours in front of a screen. These glasses come in packs of three and are lightweight and durable.
Bluetooth Keys Finder
---
Our Recommendation:
The Tile Mate Bluetooth key locator links to a free app and works with both iOS and Android systems. Students can track down keys or bags within 200 feet. If outside 200 feet, the Tile app displays the item's most recent location. Users can also use the Tile Network to anonymously engage other users and find missing objects.
LED Photo Clip String Lights
---
Our Recommendation:
Magnoloran Photo Clips With Battery-Powered Fairy Twinkle Lights
Great for decorating a student's room, these LED photo clip string lights offer a unique way to display treasured memories. Photo clips contain an LED light, allowing users to display photos and enjoy a warm, white light. Each string also includes a small battery pack with on, off, and flash settings.
Books
---
Our Recommendation:
"The Subtle Art of Not Giving a F*ck: A Counterintuitive Approach to Living a Good Life" by Mark Manson
This provocative self-help guide, written by blogger Mark Manson, offers a unique look at how to become a happier, better person. Using both academic research and lowbrow humor, Manson offers a fresh and funny approach to navigating life's challenges. This gift can offer a nice change of pace for degree-seekers decompressing from rigorous academic reading.
Beanie
---
Our Recommendation:
This popular Carhartt knit beanie is acrylic and available in more than two dozen colors. Made with a comfortable, stretchable fabric, this hat can keep any student warm during frigid winter semesters and fits all head sizes.
Portable Blender
---
Our Recommendation:
Great for students who love smoothies, this USB-charged portable blender is safe and easy to use. Made from eco-friendly, food-grade materials, the Juin portable blender comes with a built-in battery that can be charged by a power bank, computer, mobile phone, or other USB device.
Whiskey Stones
---
Our Recommendation:
Kollea Reusable Whiskey Stones
For the whiskey purist who doesn't want ice cubes watering down their best bourbon, these whiskey stones keep beverages cold without compromising the taste. This set comes with eight stainless steel ice cubes and nonslip ice tongs. The cubes are dishwasher safe and ready to use after just a few hours in the freezer.
Avocado Slicer
---
Our Recommendation:
OXO Good Grips 3-in-1 Avocado Slicer
A unique gift for the avocado-loving student in your life, this tool offers splitting, pitting, and slicing needs all in one cool package. Sleek and dishwasher safe, OXO's avocado slicer has a nonslip grip and cuts the fruit into seven perfect slices.
Dice Game
---
Our Recommendation:
Who doesn't love a good dice game? Left Center Right is a fast-paced dice game for three or more players. The game includes three specialty dice and playing chips. In this game of chance, players roll dice to determine where to pass the chips they've collected. The last player holding chips wins.
Coffee and Tea Brewing Basket
---
Our Recommendation:
Finum Reusable Infusing Mesh Brewing Basket
A perfect gift for caffeine-fueled learners, these reusable stainless steel mesh brewing baskets are used to prepare coffee and tea. Made from food-grade, heat-tolerant stainless steel, the set contains one permanent filter and one "hat." The microfine mesh produces for a clean, delicious brew.
Succulent Planters
---
Our Recommendation:
ZOUTOG Mini Ceramic Succulent Pots
These stylish succulent planters add a decorative touch to any college student's abode. Sleek in design, these small planters come with a removable bamboo draining tray and can add a vibrant accent to any dorm room, apartment, or house. The product comes in a pack of six and can create a calming atmosphere that combats exam stress.
Salt Lamp
---
Our Recommendation:
Hand-carved from pure Himalayan salt, these salt lamps include a dimmer switch and 15-watt bulb. With a base carved from Indian rosewood, the illuminated lamp creates a calming orange glow that fits perfectly in any dorm room or apartment. The dimming switch acts as both a brightness control and an on/off switch.
Tarot Cards
---
Our Recommendation:
The Wild Unknown Tarot Deck and Guidebook
This best-selling box set includes a tarot deck and guidebook. Consisting of 78 cards, the deck helps users explore the mysteries of the natural world and animal kingdom. The 200-page, illustrated book guides new users through the magic and methods of this tarot set.
Keychain Tool
---
Our Recommendation:
Lightweight and discrete, this keychain tool offers many uses in a small design. Made from stainless steel with a titanium coating, the tool includes a pry bar, two screwdriver sizes, a wire stripper, and a bottle opener. It's also safe for air travel.
Colored Pencils
---
Our Recommendation:
Prismacolor Premier Colored Pencils 12-Count
Useful for relieving stress in adult coloring books, these Prismacolor colored pencils are perfect for shading and blending. They also provide rich pigments and even color. The 12-count collection includes a spectrum of colors.
Skin Care Set
---
Our Recommendation:
Burt's Bees Essential Gift Set
This skincare gift set from Burt's Bees offers travel-sized containers of several popular products. The collection includes a deep-cleansing cream, hand salve, body lotion, foot cream, and lip balm. All Burt's Bees products are made from natural ingredients and formulated to provide all-day skincare.
Party Game
---
Our Recommendation:
A fun but challenging option for small parties, Codenames is a social word game in which teams of four or more compete. The premise is simple: Participants work to be the first to correctly guess all of their team's code words.
Digital Alarm Clock
---
Our Recommendation:
DreamSky Compact Digital Alarm Clock
This digital alarm clock offers a modern take on the classic design. With multiple display colors and sound options, as well as easy operating functions, this clock can prove useful for even the heaviest sleepers. It also provides USB charging.
Cutting Board Set
---
Our Recommendation:
Farberware Bamboo Cutting Board Set
A tasteful addition to any college kitchen, this set of antimicrobial bamboo cutting boards provides functional and durable cutting surfaces. The large, medium, and small boards can also function as attractive serving options.
iPhone Case
---
Our Recommendation:
Boasting military-grade protection and iPhone 11 compatibility, this case has shock-absorbing corners and offers protection from short-distance drops. It also supports wireless charging, has a hard back and flexible frame, and comes in several colors.
Dryer Balls
---
Our Recommendation:
While this gift may not turn many heads, sheep wool dryer balls reduce waste created by dryer sheets and eliminate the need for skin-irritating, chemical-based fabric softeners. These dryer balls are an award-winning product and do not contain any chemicals or synthetic materials.
Playing Cards
---
Our Recommendation:
These sleek playing cards are washable and durable, making them perfect for college card games. These cards are manufactured from eco-friendly materials, and the manufacturer offers a full one-year warranty.
Car Phone Mount
---
Our Recommendation:
A practical tool for on-the-go learners, this mount can clip to a car's vent and dashboard or mount to the windshield. The phone mount's 360-degree rotatable holder allows users to easily manipulate the angle for perfect viewing.
Shaker Bottle
---
Our Recommendation:
BlenderBottle Classic V2 Shaker Bottle
A must-have for students who drink protein shakes, this bottle holds 20 ounces of liquid and employs the patented stainless steel BlenderBall whisk for mixing shakes and smoothies. Boasting a leak-proof lid with a wide mouth for easy mixing, the BlenderBottle is dishwasher safe and comes with a limited warranty.
Coffee Mug
---
Our Recommendation:
Bubble Hugs' Baby Yoda Coffee Mug
Caffeine lovers with a soft spot for Baby Yoda will love this mug. This 15-ounce container comes in several colors, each with a fun image and humorous text. The mug is both dishwasher and microwave safe, and the images are resistant to scratching and fading.
Related Pages
---
Feature Image: Betsie Van Der Meer / DigitalVision / Getty Images
The president confirmed free community college had been scrapped from his Build Back Better plan and proposed an increase in Pell Grant payments instead. Trade education is on the rise. Colleges should embrace transferrable and stackable credentials so students can transition easily between educational paths. Discover the strategies college students with disabilities can use to determine a career path, search for a job, and navigate barriers to employment.