How Lo-Fi Music Can Help You Study in College
Move over, Mozart! Lo-fi music can improve studying through increased brain activity, reduced stress, and enhanced focus.
Image Credit: FG Trade / E+ / Getty Images
---
Lo-fi music can reduce stress and enhance focus, resulting in quality study sessions.
Lo-fi and other musical styles can help students reduce distractions while boosting brain activity.
Students can access 24/7 lo-fi streams through various YouTube channels.
Some lo-fi music-based apps offer personalized playlists to mirror your study needs.
---
An academic paper presented at the 1994 American Psychological Association Convention made waves by popularizing the idea that music can enhance cognitive performance. And while some musical stylings lack the cognitive-enhancing capabilities of Mozart or Debussey, other, more modern styles have recently been popularized by students.
In this post, we explore lo-fi hip-hop music and how it can enhance your studying. Keep reading to learn about this popular musical option, how it can benefit you, and where you can find it.
BestColleges.com is an advertising-supported site. Featured or trusted partner programs and all school search, finder, or match results are for schools that compensate us. This compensation does not influence our school rankings, resource guides, or other editorially-independent information published on this site.
Ready to Start Your Journey?
What Is Lo-Fi Music?
Lo-fi music is a type of downtempo hip-hop music known for its relaxing and hypnotic characteristics. It's a popular option for students wanting to study, as it can help the brain relax and focus.
The genre gained popularity during the COVID-19 pandemic through digital services like YouTube and Spotify.
Owing to its roots in artists like J Dilla, MF Doom, and Madlib, lo-fi hip-hop creates a soundscape that, similar to classical music, can enhance the effectiveness of studying. While the impact of music on studying can vary between students — and between musical styles — research shows that slower instrumental music can boost focus.
What Are the Benefits of Lo-Fi Music?
In addition to elevating mood and increasing brain activity, lo-fi music offers a solid list of benefits that can help you make the most of your studying. Keep reading to learn more about the benefits of lo-fi music.
Elevates Mood
Slower, relaxing music can improve your mood by increasing serotonin and dopamine levels. A study from Montreal's McGill University found that music listeners receive up to a 9% boost in dopamine levels. This boost in brain chemicals can enhance studying by keeping students focused and relaxed.
Remember that musical tastes vary dramatically between students, so it's worth experimenting with various lo-fi playlists to see what works for you.
Drowns Out Distracting Noise
Whether studying at a coffee shop or in a crowded room on campus, finding ways to mitigate distractions while studying is essential. Lo-fi hip-hop music offers students a relaxing musical backdrop that can help drown out distractions.
But while music can drown out a noisy roommate, the music itself shouldn't be distracting to listen to. Instead of loud, fast, and abrasive tunes, lo-fi offers an unobtrusive soundtrack that's calming enough to enhance studying while low-key enough to let students focus on the task at hand.
Increases Brain Activity and Focus
Science shows that various styles of music can increase brain activity and focus while enhancing mood and increasing motivation. However, other styles can have a detrimental effect on focus. Lo-fi music can evoke calming emotions, while other genres can increase stress, provide an energy boost, or otherwise agitate neurons.
Has Calming and Restorative Effects
Lo-fi beats boast the calming and therapeutic effects beneficial to studying. By reducing stress and anxiety-producing cortisol levels, students can focus on their studies without the nerves and emotions that divert their attention.
Similar to how music can lull the sleepless racing mind into slumbers, students can benefit from a musical dopamine boost that can combat stress, anxiety, and even depression. Getting in the right headspace is essential to effective studying.
Does Lo-Fi Music Actually Help You Study and Focus?
While we don't yet have access to peer-reviewed studies that examine the impact of lo-fi music on studying effectiveness, the music contains similar ingredients to styles that people rely on for focus and relaxation.
Lo-fi's hypnotic qualities, lack of lyrics, and dense textures offer a modern musical option while seemingly offering the same benefits as various classical and jazz options.
But because music tastes vary and the impact of various styles can fluctuate wildly among students, lo-fi music affects individuals differently. Some students may even find music distracting.
If you're searching for a musical study aid, try various styles to see what works best for you.
Popular Lo-Fi Music Channels and Stations
In this section, we highlight some popular lo-fi music channels on YouTube. Explore these options to see if they can enhance your studying.
Home to over 10 million subscribers and over 1 billion views, Lofi Girl offers this extremely popular streaming option.
Coffee Shop Radio offers a continuous stream of lo-fi music that students can access whenever they study.
Chillhop Radio has over 3 million YouTube subscribers for its 24/7 stream of study-friendly tunes.
Take Time to Prioritize Self-Care
Give yourself time and space to focus on you. Explore our collection of mental health resources to find support.
Learn More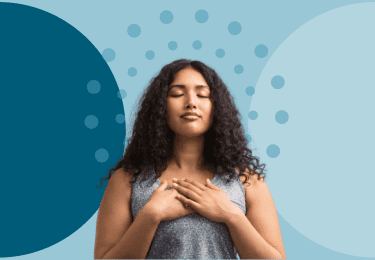 Another Lofi Girl curation, 1 A.M. Study Session currently has over 77 million views.
Quizlet, an online learning platform, provides 1.5 hours of lo-fi music streaming.
Popular Lo-Fi Music Apps
Lo-fi YouTube stations are a great option, but apps and streaming stations allow students to personalize their listening. Check them out below.