5 Ways to Make the Most of Your College Experience as a Commuter Student
Commuting can make you feel disconnected from campus life. Discover one student's tips for ensuring you get the college experience while living at home.
Image Credit: izusek / E+ / Getty Images
College allows for infinite possibilities. For me, starting college meant starting with a plan to take advantage of all these possibilities.
I first lived in a dorm to be as close to campus as possible. My hometown is only half an hour away from my school, but getting that traditional college experience meant sharing a dorm with a roommate, eating mediocre cafeteria food, joining the mailing lists of clubs I might never attend, and making forever friends.
As pleasant as it was at first, my senior year threw a curveball into my routine. When I moved back on campus at the beginning of the fall term, my new roommates made it clear they didn't want me in their space. So I chose to commute from home for the rest of the school year.
My experience as a commuter at the end of my college career taught me critical lessons I think every commuter student should know. Here are my top five.
1. Learn the Roads
Whether you're staying home or sharing a house with friends off campus, it's important to know what form of transportation you'll use and which route you'll take to get to and from campus.
A straight shot down the parkway was all it took for me to get to school, but, just in case, I learned alternative routes and even familiarized myself with the bus routes.
Another way to get to campus is to carpool with friends if you don't have a car or share a car with someone else.
Learning the roads also means familiarizing yourself with the area around campus. Look for nearby cafes or try to make your university library your home away from home. You may have a lot of downtime between classes. So get cozy with a good book at a cafe down the road or in a library nook. The key is to find spots to make your own!
2. Stick to a Schedule
Like learning the roads, learning to schedule your day can greatly benefit you as a commuter student. Know what time to wake up, what time you need to arrive for your first class of the day, and how long you'll be on campus that day.
Make sure to schedule your time well. If it takes you a half hour to get to school and class starts at 10 a.m., aim to leave by 9:30. Use GPS or an app like Google Maps, Apple Maps, or Waze to get up-to-date traffic information.
My campus is surrounded by roads that are constantly under construction, so knowing alternative routes has saved me from missing classes more than a few times.
It can be easy for commuters to get overwhelmed by all the traveling you need to do. Scheduling your day and preparing for sudden changes can ease some of that stress.
3. Bring Essentials With You
Preparation doesn't just mean having a schedule and being present. Regardless of how you get to school, it's important that you keep some essentials in either your car or backpack.
Once I got used to driving to school, I treated my car as my space to decorate as I wanted and fill with what I needed. Extra masks and travel-sized hand sanitizers filled the glove box. Cupholders held my coffee and a spare phone charger. An extra pair of clothes sat in the trunk for emergencies.
Know which essentials you may need and bring them with you.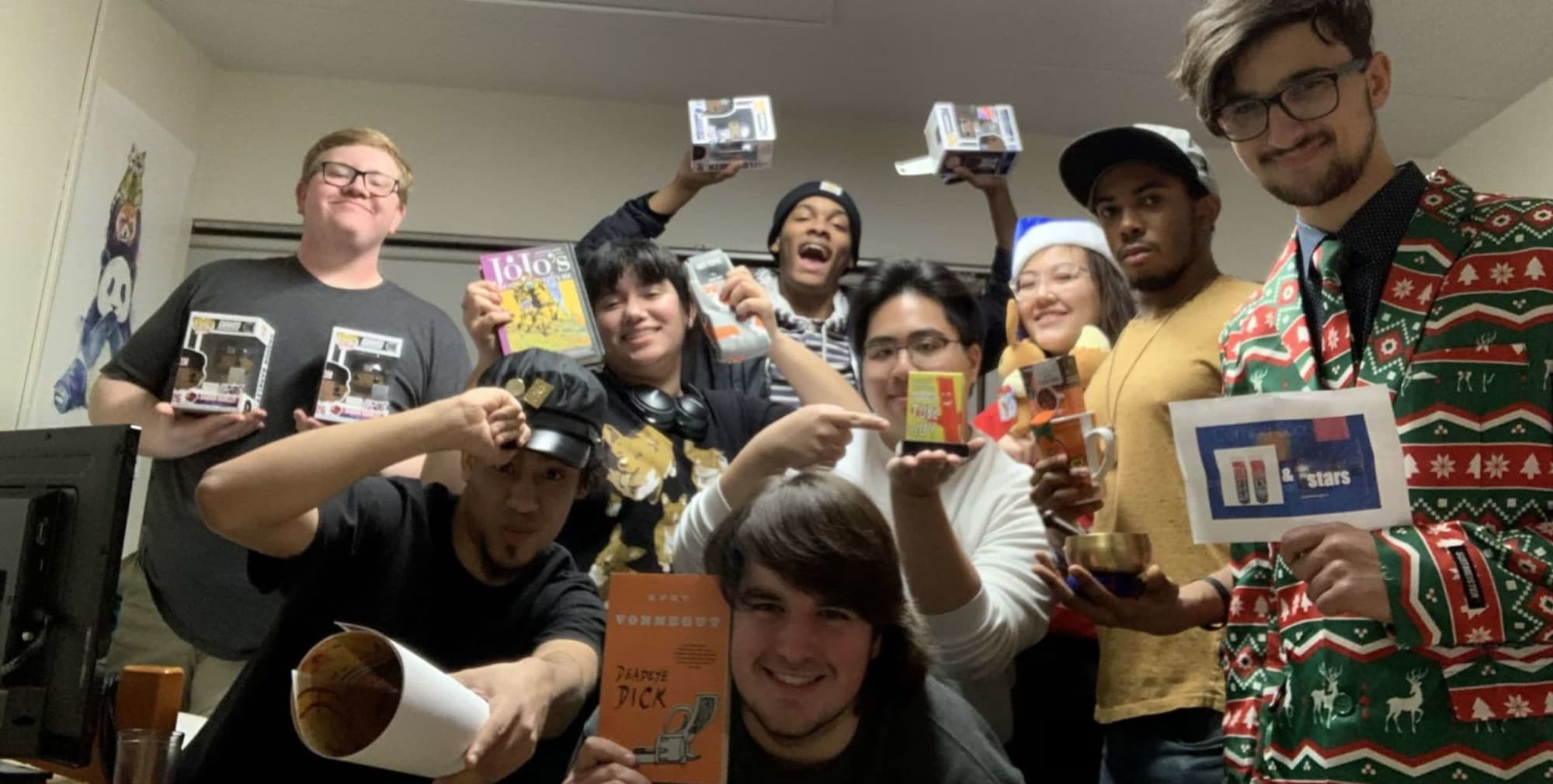 4. Connect With Friends
What may help if you don't have a room of your own on campus is knowing someone who does.
If you're close with someone who lives in a dorm and they're willing to offer their space to you, that's a new safe spot available for you to relax in while you're between classes or waiting to go home.
In my case, I was lucky enough to have friends who rented a house only a crosswalk away from campus. That was my hangout spot between classes and for lunch, and for dinner if I needed to stay late.
Those friends were even kind enough to let me keep some of my stuff there, like my textbooks and lunch box, until I was ready to pick them up after school. As a result, I didn't have to bring absolutely everything with me to class and back.
Your friends on campus may be willing to do the same for you, so don't be afraid to ask if you need a space.
5. Stay Social!
Although the "college experience" often requires living on campus, commuters don't have to feel like they're missing out just because they have a tight schedule. You may miss some late-night study sessions with friends, but don't let FOMO get the best of you.
Form connections with students on campus and follow up with them online. If you join a club, be sure to follow their social media pages, get in touch with the club's event planner, and see which events you want to attend so you can add them to your calendar.
Staying involved on campus when you know what's going on can help drive loneliness away.
In addition, check in with friends whenever you can. Sure, if they're staying on campus they have access to a whole world at hours you may not, but you can make just as many memories!
Make plans to catch up with friends on days you both don't have classes or plan activities to do on weekends so you can make memories together at times that work for you.
No one expects you to be around if you can't make it, and even if it's tough to be available as a commuter, it's important you do what's best for you.
The Bottom Line
Regardless of whether you're living on campus or commuting, college is an opportune time to get to know yourself. These tips can help you get set in your routine as you start commuting to school.
Don't preoccupy yourself with what you may be missing. Your time as an undergrad will be just as memorable, regardless of whether you're living on campus or commuting.
Meet the Author
Amalia McEvoy
Amalia McEvoy (she/her) is a graduate student at Seton Hall University. She earned her bachelor's degree in English literature in May 2022 and will graduate with her master's in English literature in May 2023. Amalia loves traveling, hanging out with friends, and throwing herself into a good book. She hopes to work in the publishing industry to help authors share their unique stories with the world.