The 7 Most In-Demand Jobs of the Decade
Job security remains a key goal for many U.S. workers. By pursuing one of the most in-demand jobs, you can enjoy years of steady employment.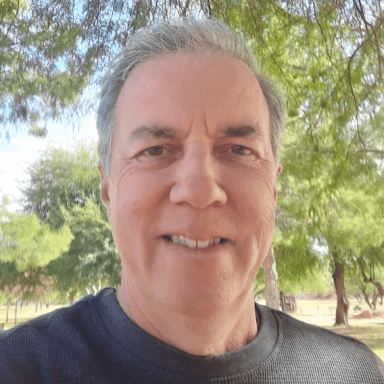 By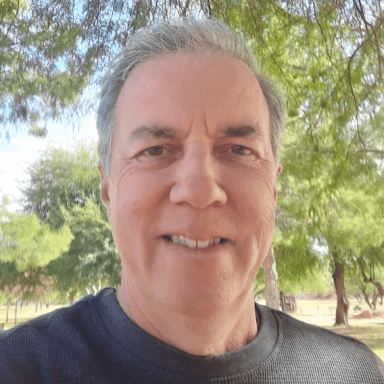 Stephen Gaffney
Writer
Stephen Gaffney is a marketing consultant with over 25 years' experience working with global brands in a variety of industries. In addition to covering career and business topics for BestColleges, he writes about being a parent or guardian to college...
Updated on March 21, 2023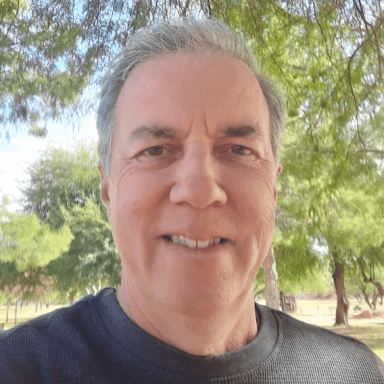 By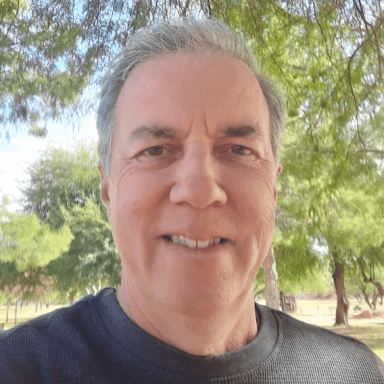 Stephen Gaffney
Writer
Stephen Gaffney is a marketing consultant with over 25 years' experience working with global brands in a variety of industries. In addition to covering career and business topics for BestColleges, he writes about being a parent or guardian to college...
Updated on March 21, 2023
www.bestcolleges.com is an advertising-supported site. Featured or trusted partner programs and all school search, finder, or match results are for schools that compensate us. This compensation does not influence our school rankings, resource guides, or other editorially-independent information published on this site.
Turn Your Dreams Into Reality
Take our quiz and we'll do the homework for you! Compare your school matches and apply to your top choice today.
---
The pandemic caused an economic downturn and a shift to remote work.
This year's "Great Resignation" suggests a job-seeker's market for 2022 — and possibly beyond.
Many of the jobs that are in demand boast above-average salaries.
---
Since early 2020, the pandemic has demonstrated how volatile the job market can be. Business sectors such as hospitality, retail, and food service were hit hard by COVID-19, resulting in huge financial losses.
But when companies began booting up again this spring, they found themselves faced with unprecedented labor shortages as many Americans resigned in search of jobs with higher pay and better working conditions.
The "Great Resignation," as it's called, has highlighted workers' desire for healthier work-life balance and recognition of their worth. Some predict that 2022 will continue to be a "job-seeker's market" — a trend that could persist throughout the 2020s.
Whether you are considering going back to college or are a recent high school graduate still deciding what to major in, it's important that you choose a career path that can weather economic turmoil while also providing you with the security and respect you deserve.
Here are seven of the most in-demand jobs of the decade.
1. Nurse Practitioner
Nurse practitioners boast extensive medical education and training, beyond that of a registered nurse. Like a doctor, these professionals perform advanced physical assessments, diagnose medical conditions, and develop treatment plans, which may include writing prescriptions.
The primary healthcare providers for millions of patients, nurse practitioners can choose from among specialties such as pediatrics, neonatal, mental health, gerontology, adult care, women's health, family care, and acute care. They must make their specialty decision before applying to a nurse practitioner program.
2. Genetic Counselor
A small but exciting career field, genetic counseling is poised for rapid growth and long-lasting job security. Advancements in genomics and genetic testing have created demand for genetic counselors, who work with individuals and families to provide risk assessment, education, and support for inherited conditions.
Serving as patient advocates, genetic counselors order genetic testing, interpret data, and counsel patients on how to prevent or cope with certain genetic conditions. Individuals may be referred to genetic counselors when planning for pregnancy amid suspicions of potential genetic disorders or for further evaluation of hereditary health issues.
3. Occupational Therapy Assistant
Working under the supervision of an occupational therapist, an occupational therapy assistant provides rehabilitative services to patients who have sustained an injury, have a disability, or are experiencing physical and/or cognitive changes.
Through their therapeutic work, occupational therapy assistants help people overcome the challenges associated with their conditions so they can regain independence and participate in everyday activities. Tasks may include helping individuals improve their mobility, balance, and coordination through exercise programs and improving the social skills of children with developmental challenges.
4. Statistician
Job Growth Rate (2020-30): 35%
Median Annual Salary (May 2020): $92,270
Educational Requirements: Master's in statistics, mathematics, or another quantitative field
Statisticians are mathematical professionals who gather, analyze, and interpret massive volumes of data to help businesses, governments, and organizations with their decision-making processes. They identify trends and relationships in data using mathematical processes and advise on key findings.
Statisticians may work in a number of sectors, including politics, healthcare, education, finance, public safety, sports, forensics, and market research. Many specialize in areas like biostatistics, business statistics, environmental statistics, economic statistics, and agricultural statistics.
5. Information Security Analyst
Information security analysts are vital to the protection of data. These security experts serve as the gatekeepers of information systems, protecting data housed in computer systems and networks from unwanted cyber attacks, malware, and data breaches.
According to Statista, there were 1,001 data breaches in the U.S. in 2020, which allowed over 150 million sensitive records to be exposed. Each data breach incident can cost a company millions of dollars.
With the ongoing rise in both the volume and sophistication of cyber attacks and data breaches, you can count on information security analyst jobs to remain in high demand.
6. Physician Assistant
Physician assistants, or PAs, are highly trained healthcare professionals who, like physicians, diagnose medical conditions, develop treatment plans, educate patients, and prescribe medications. They often serve as the primary healthcare providers for the patients they treat.
PAs work in all areas of medicine, including primary care, family medicine, geriatrics, emergency medicine, internal medicine, general surgery, pediatrics, and psychiatry.
7. Physical Therapist Assistant
Physical therapist assistants work under the supervision of physical therapists to help patients with injuries and disabilities restore function, improve mobility, relieve and manage pain, and prevent further injury.
Many patients have medical problems that limit their ability to move and perform basic activities in their day-to-day lives. Oftentimes, treatment reduces the need for surgery and reliance on prescription drugs. Physical therapist assistants may work with individuals on injury prevention through the development of fitness and wellness programs.