On the Basis of Sex: RBG's Influence on Women's History
Ruth Bader Ginsburg fought for women's rights throughout her career, earning a spot among the most important women in modern history.
---
Ruth Bader Ginsburg was the second woman appointed to the U.S. Supreme Court.
Ginsburg faced challenges launching her legal career.
As a lawyer, she won five cases before the Supreme Court in the 1970s.
"On the Basis of Sex" tells the story of one of RBG's cases.
---
Ruth Bader Ginsburg joined the U.S. Supreme Court in 1993 as only the second female justice.
A barrier-breaking lawyer, Ginsburg devoted her career to fighting for women's rights and gender equality.
RBG was also a student of women's history. When she argued cases before the Supreme Court, she wove in detailed histories of women's exclusion and the injustices written into the law.
After a lifetime of fighting for women's rights, Ginsburg died of cancer in 2020.
Movies like "On the Basis of Sex" look back at Ginsburg's life and her role in women's history. By fighting for gender equality, Ginsburg earned her place among the most important figures in modern women's history.
What Is Ruth Bader Ginsburg Most Famous For?
Ruth Bader Ginsburg became the second woman to serve on the U.S. Supreme Court when President Bill Clinton appointed her in 1993.
As a Supreme Court justice, Ginsburg was well known for her flashy collars and sharp opinions. She also made history in women's rights — both as a champion arguing before the court and as a justice.
Long before she joined the Supreme Court, Ginsburg broke new legal ground.
She sued her own employer for paying women less than men. She also won multiple sex discrimination cases before the Supreme Court. And Ginsburg led the American Civil Liberties Union (ACLU) Women's Rights Project, which played a major role in gender equality in the 1970s.
How Ruth Bader Ginsburg Changed History
From early in her legal career, it was clear that Ruth Bader Ginsburg would make history.
After graduating at the top of her class at Columbia Law School, Ginsburg became a champion of gender equality. In one of her early cases, Ginsburg wrote the brief that convinced the Supreme Court to strike down a law that treated men and women differently –– for the first time in history.
Ginsburg went on to argue six cases before the Supreme Court in the 1970s, winning five of them.
Always a strategic thinker, Ginsburg tore down sex discrimination by first attacking laws that treated men less favorably.
"I knew that I was speaking to men who didn't think there was any such thing as gender-based discrimination and my job was to tell them it really exists," Ginsburg explained.
One of those cases involved a widower with a newborn. When Stephen Wiesenfeld's wife died in childbirth, he applied for survivors benefits at the Social Security office. They turned him away, claiming only women qualified. Ginsburg argued the case in front of the Supreme Court in 1975.
She won unanimously.
ACLU Women's Rights Project
In 1971, the ACLU approached Ginsburg. They were creating a Women's Rights Project, and they wanted the law professor to act as its director.
Ginsburg accepted.
"I wanted to be part of a general human rights agenda," she explained. "Civil liberties are an essential part of the overall human rights concern — the equality of all people and the ability to be free."
The Women's Rights Project was so successful that the U.S. Commission on Civil Rights called up the ACLU in 1973. They asked Ginsburg and her team to put together a list of every federal statute that differentiated on the basis of sex.
"Ruth was careful to build brick upon brick. She wanted to create a stable structure. She wasn't interested in reaching for the roof right away. In my tenure at the ACLU, this was the most clearly planned litigation strategy," said Aryeh Neier, executive director of the ACLU when Ginsburg led the Women's Rights Project.
What Challenges Did Ruth Bader Ginsburg Face?
Ginsburg faced many challenges throughout her career.
She began her legal studies at Harvard. A handful of years after Harvard Law School began accepting women, the prominent law school banned law students like Ginsburg from the dorms and even some libraries.
The dean was even critical of the women at a welcome dinner.
"He asked each of us to stand up and tell him what we were doing taking a seat that could be occupied by a man," Ginsburg related.
Ginsburg later transferred to Columbia Law School. But even after graduating first in her class at Columbia, Ginsburg struggled to find a job. She interviewed with 12 firms and nearly earned a coveted Supreme Court law clerk role –– except for the fact that she was a woman.
When she finally landed a teaching position at Rutgers Law School, Ginsburg learned she would make less than male law professors because she had a husband with a "good-paying job."
Unwilling to stand for discrimination, Ginsburg led a class-action suit against the university with other female professors. They won.
Ginsburg also faced challenges in her personal life.
In 1999, Ginsburg received a colon cancer diagnosis. The justice underwent surgery and chemotherapy without taking a day off from work. In 2009, she underwent surgery for pancreatic cancer.
And four days after they celebrated 56 years of marriage, Ginsburg's husband, Martin, died from cancer.
Ruth Bader Ginsburg's Impact
She broke barriers on the Supreme Court
The second woman to sit on the U.S. Supreme Court, Ruth Bader Ginsburg was the only woman on the court from 2006-2009. She wrote dozens of critical decisions and dissents in her years on the court. In addition to breaking barriers, Ginsburg also pushed boundaries.
In a 2015 interview with PBS, she said, "People ask me sometimes, when — when do you think it will it be enough? When will there be enough women on the court? And my answer is when there are nine."
She wrote the opinion ending gender discrimination at military colleges
Out of her many key opinions, Ginsburg's most passionate focused on sex discrimimation. In 1996, Ginsburg wrote the court's opinion in United States v. Virginia. At the time, the Virginia Military Institute refused to admit women, even though the school received public funding.
Ginsburg wrote, "Women seeking and fit for a VMI-quality education cannot be offered anything less, under the Commonwealth's obligation to afford them genuinely equal protection."
The decision became a landmark for women's rights.
Ginsburg made sure women could serve on juries
When Ginsburg began practicing law, women could not open credit cards, attend several Ivy League schools, or serve on juries in some states. In a 1979 case, Ginsburg challenged the notion that women were less fit for jury service.
Ginsburg explained in 2009, "Women belong in all places where decisions are being made" — including juries. "It shouldn't be that women are the exception."
Ginsburg was key in winning marriage equality
During the early 2010s, the Supreme Court heard a series of cases on LGBTQ+ rights. And Ginsburg played a key role in winning marriage equality.
Brenda Feigen, who led the ACLU Women's Rights Project with Ginsburg, recalls that the justice "proudly told me that she was delighted she had persuaded 'Tony' Kennedy to include an equal protection section in the marriage cases, so same-sex couples would be entitled to get married and be treated exactly the same way opposite sex couples do."
She was the first woman to lie in state at the Capitol
Ruth Bader Ginsburg died in 2020, weeks before the presidential election. She became the first woman and the first Jewish person to lie in state at the U.S. Capitol.
Since 1852, only 42 people have received the honor of lying in state (the term for government officials, judges, and those in the military) or lying in honor (the term for private citizens). Others to share that honor include civil rights activist Rosa Parks, former President Abraham Lincoln, and 11 other presidents.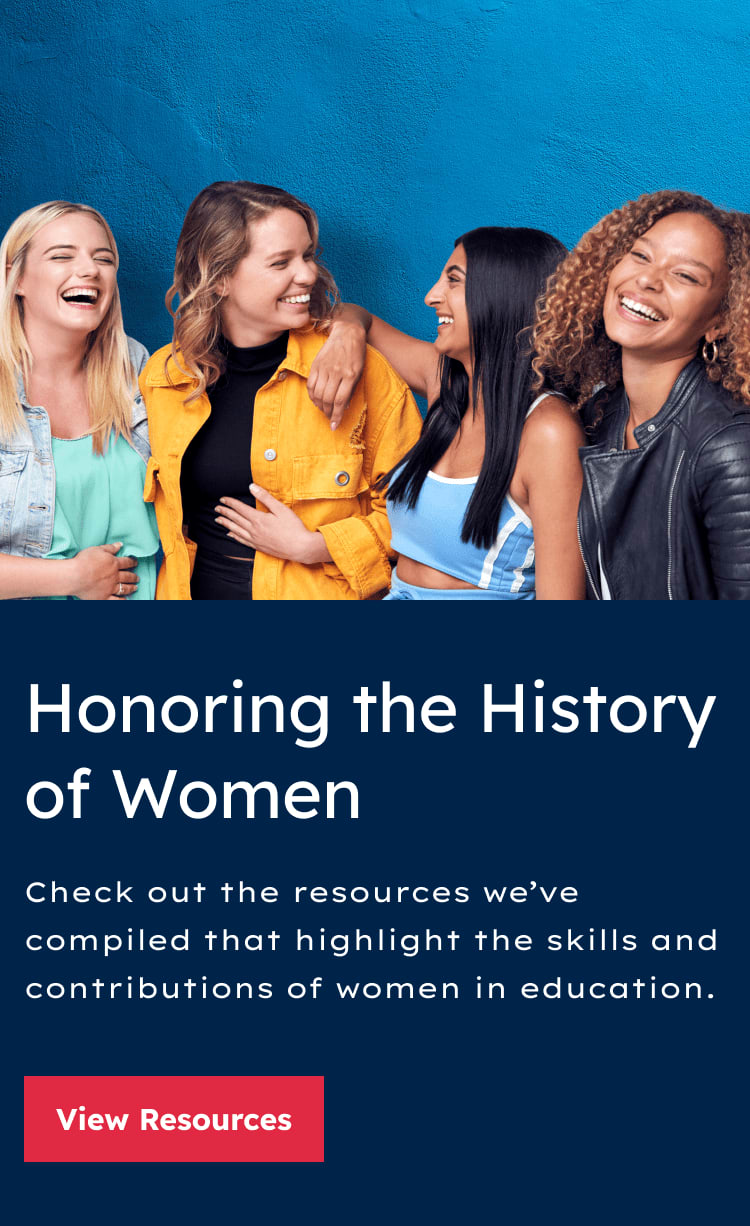 "On the Basis of Sex" — The Movie
In 2018, "Notorious RBG" offered a documentary look at the justice's life. That same year, a second RBG movie provided a fictionalized account of Ginsburg's life story.
"On the Basis of Sex" tells the story of one of Ginsburg's first cases, which she argued in front of the Tenth Circuit Court of Appeals.
The case itself was relatively minor — it focused on a tax deduction for expenses related to caregiving. But it played an important role in Ginsburg's career. During the case, Ginsburg developed the winning argument that laws made "on the basis of sex" violated the Constitution.
"On the Basis of Sex" also offers a behind-the-scenes look at Ginsburg's marriage. She argued the case alongside her husband, Marty, a tax lawyer.
The film showcases the challenges Ginsburg faced in her early career, underscoring the many legal barriers RBG broke.