Why Depression Hits Different in College
Find out why depression in college students is so prevalent, and learn ways to deal with depression in college.
Image Credit: CocoSan / E+ / Getty Images
If you or someone you know is considering suicide, please contact the National Suicide Prevention Lifeline: 988 or 1-800-273-TALK (8255), available 24 hours a day, seven days a week. All calls are confidential, and anyone can use this service.
---
College students experiencing depression are not alone.
Personal and life circumstances can contribute to depression.
There are ways to cope, like facing your feelings and seeking help from professionals.
---
Depression is a mood disorder. It can impact your feelings, thoughts, and daily functioning, leaving you sad, irritable, or just plain uninterested in anything.
It's one of the more common mental health conditions among college students. More than 40% of college students surveyed in the 2021 Healthy Minds Study screened for depression.
Why is depression so common among students? And what can anyone do about it? Here's what students and counselors have to say about the causes of depression in college and how to deal with it.
What Causes Depression in College Students?
"No single cause for depression has been identified," said Missouri State University's Counseling Center director Rhonda Lesley. "However, some of the contributing factors include situations college students may face, such as increased stress and anxiety, alcohol and drug use, sleep deprivation, and social difficulties like isolation or challenges with roommates or peers."
Factors that contribute to depression are personal, including your family history, drug and alcohol use, and changes in your brain chemistry. Other factors are circumstantial, involving events that happen to you.
Here are a few factors that commonly crop up for college students:
Life Transition
First-year student Kelly Wallace said she faced anxiety in high school, but her mental health got worse once she got to college.
"I even got to the point where I was considering dropping out because of how lonely and depressed I was at school," she said. "I felt like I had to decide between my mental health and education."
When you go to college, you suddenly face a slew of decisions. From finding new friends to declaring a major, you're essentially redesigning your life, which comes with new feelings.
And according to licensed psychotherapist Barry Granek, you should let those feelings in. Granek, who specializes in life transitions in early adulthood, says to expect feeling:
Fear
Excitement
Confusion
Loneliness
"Allowing for emotions creates resolution," Granek said. "Avoiding emotions generates stress and eventually depression."
Isolation
Wallace transferred from a super small high school to a university of thousands. But a bigger student body didn't help her feel less alone.
"I knew very few people at my university, and my closest friends were hours away," Wallace said. "And that's something I really struggled with, especially in the beginning. Even if you have friends on campus or the support of your family back home, you still feel alone."
But Wallace wasn't alone in feeling lonely. About two-thirds of college students surveyed in the aforementioned Healthy Minds Study said they felt left out, felt isolated from others, or lacked companionship at least some of the time.
Purposeless Pressure
It's no secret that college students experience academic and social pressure. Sometimes pressure can push us to perform our best. Other times, it leaves us feeling empty.
Brandon Bond, a public health and social work master's student, works as a wellness coach for his university's health services center.
Bond described his peers' mindset: "I'm trying to take all these classes, so I seem impressive for grad school. I'm trying to get all these internships, so I seem impressive to employers … but it was never centered around what they wanted necessarily, or what they needed as an individual."
Environmental Stress
On top of the factors above, college students face stressors related to the world we live in, including the following:
Climate Crisis: More than half of 16-to-25-year-olds in an international climate anxiety survey reported feeling sad, anxious, angry, and helpless over climate change.
Police Violence: A recent study has correlated police killings of unarmed Black people to increased depression-related emergency room visits for Black Americans.
COVID-19: A BestColleges survey found that 95% of college students experienced a negative mental health outcome from the pandemic.
How to Deal With Depression in College
Whatever forces are causing you or someone you know to feel depressed, know that help is out there. Here are a few reminders students can use when dealing with depression in college.
Don't Suffer in Silence
"You are not as alone as you think you are," said Wallace. "Many of your fellow students are struggling to pull themselves through as well."
The Healthy Minds Survey shows that many college students perceive a public stigma around mental health. However, very few actually judge other people who speak out about their mental health.
Let Yourself Feel
Avoiding fear, confusion, or loneliness — or trying to numb them with alcohol or drugs — doesn't often make us feel better in the long term. Instead, tune into what you're feeling, even if it's uncomfortable.
"Emotions exist to signal to us what we want and what gives us pleasure," Granek said. "[They] mobilize us to pursue our goals and alert us to pursue things essential to our survival."
Feeling fear might motivate us to spend more time thinking about a big decision. Loneliness may be a signal to reach out to an old friend or ask for help.
Track Your Symptoms
"It's not as easy to remember every piece or … put it into words," master's student and mental health advocate Francesca Reicherter said. "So, for me, writing down what I'm experiencing at different times of the day [has] been really important."
Reicherter was misdiagnosed and mistreated for depression for years before receiving a bipolar 2 disorder diagnosis and appropriate treatment. For students wondering if they're being misdiagnosed, she suggests writing about, reflecting on, and reviewing your symptoms with a doctor or therapist and rule out possible conditions.
Seek Counseling From Professionals on Campus
Some colleges offer counseling programs, counseling and psychological services (CAPS), or other mental health services. They may be free to students or even available online.
"Studies show counseling only takes a few sessions for students to begin to benefit from the experience," Lesley said. "Not sure if counseling is right for you? Give it at least three sessions before you decide."
Talk to Your Peers
"Sometimes you have to make your own support system," advised Wallace. "My support system at my lowest point was my partner, my friends, and my family."
Additionally, some campuses run peer counseling programs. Student volunteers receive training to support their peers through mental health conditions and refer them to additional services. Some student-led groups, such as the University of Illinois Chicago's United Support Network, even host regular support groups for their peers.
Take Time to Prioritize Self-Care
Give yourself time and space to focus on you. Explore our collection of mental health resources to find support.
Learn More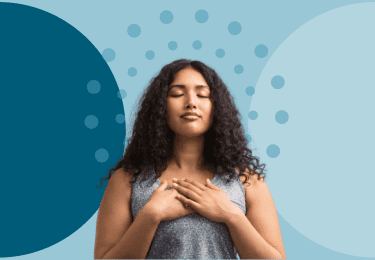 Where to Get Help for Depression Immediately
Your college campus may run a hotline to assist students in crisis. You can also always contact the following for confidential help, 24/7, 365 days a year:
Talk to a crisis counselor. 1-800-273-8255
Text with a crisis counselor. Text NAMI to 741-741
Follow the link above to chat, call, or text a counselor trained in issues affecting LGBTQ+ young people.
Speak with someone who will connect you to a counselor in your state. 1-800-662-HELP (4357)
---
With Advice From:
Kelly Wallace
Kelly Wallace is a first-year media and culture major at West Chester University.
Brandon Bond
Brandon Bond is a first-generation University of Michigan graduate student pursuing an MPH in health behavior and health education with an injury science certificate and an MSW in global social work practice and management and leadership with an anti-racist trauma-informed care certificate. Bond currently works as a wellness coach where he helps develop wellness-centered programming and coaches college students of underrepresented backgrounds. Bond earned the 2022 George Orley Student Mental Health Advocate Award and Michigan Difference Student Leadership Wellness Award.
Francesca Reicherter
Francesca Reicherter is the founder and president of Inspiring My Generation, a 501(c)3 in support of mental health awareness and suicide prevention. She holds an MS and is a current MA in psychology student at Pepperdine University. Inspired by her mental health journey, Reicherter works to make resources and information accessible. Reicherter's work includes two published workbooks focused on coping with and advocating for your mental health. She also hosts "Normalize the Conversation," a podcast series amplifying the voices of mental health professionals, advocates, and any individual interested in sharing their story.
Barry Granek
Barry Granek is a licensed psychotherapist with more than 15 years of experience. He specializes in emotional issues and life transitions occurring in early adulthood.
DISCLAIMER: The information provided on this website is not intended or implied to be a substitute for professional medical advice, diagnosis, or treatment; instead, all information, content, and materials available on this site are for general informational purposes only. Readers of this website should consult with their physician to obtain advice with respect to any medical condition or treatment.