MBA Programs in Wisconsin Overview
Wisconsin professionals hoping to bolster their careers or start a new business can consider enrolling in one of the state's many MBA programs. Learn about tuition, careers, and more.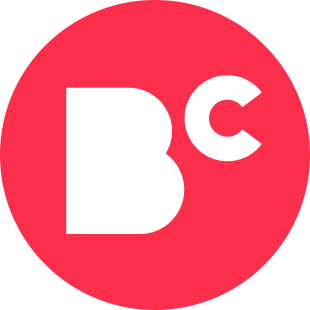 By
Published on September 6, 2023
Edited by
Lauren Mastbaum, MA
Editor
Lauren Mastbaum has more than a decade of editing and marketing experience. Creating content in financial services, she worked with clients such as Morgan Stanley, Merrill Lynch, and Wells Fargo. She's also passionate about education and led communic...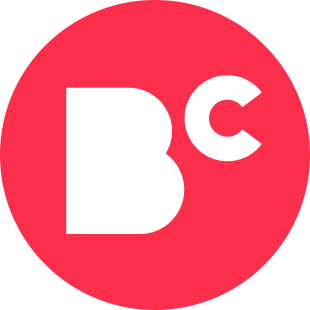 By
Edited by
Lauren Mastbaum, MA
Editor
Lauren Mastbaum has more than a decade of editing and marketing experience. Creating content in financial services, she worked with clients such as Morgan Stanley, Merrill Lynch, and Wells Fargo. She's also passionate about education and led communic...
Published on September 6, 2023
www.bestcolleges.com is an advertising-supported site. Featured or trusted partner programs and all school search, finder, or match results are for schools that compensate us. This compensation does not influence our school rankings, resource guides, or other editorially-independent information published on this site.
Turn Your Dreams Into Reality
Take our quiz and we'll do the homework for you! Compare your school matches and apply to your top choice today.
Although known as "America's Dairyland," Wisconsin has more than gorgeous landscapes and a rich cultural heritage to offer workers. Aspiring entrepreneurs and employees looking to pursue higher-paying positions in business can consider enrolling in one of Wisconsin's many master of business administration (MBA) programs.
Pursuing an MBA in this state can be a transformative career move, providing professionals with a competitive edge in key industries such as manufacturing, healthcare, and technology. Cities like Milwaukee, Madison, and Green Bay, have abundant opportunities for MBA graduates to thrive in executive roles, consulting, entrepreneurship, and finance.
Explore this page to uncover top MBA programs, career prospects, and expert advice tailored to Wisconsin's dynamic business environment. Discover how an MBA can propel your professional growth in the heart of the Midwest.
Wisconsin at a Glance

| | |
| --- | --- |
| Population | 5,895,908 |
| Climate | Average Annual Temperature: 43.1 F | Annual Precipitation: 32.6 inches |
| Number of Higher Learning Institutions | 31 |
| Per Capita Income | $36,754 |
| Fortune 500 Companies | 8 |
Sources: U.S. Census, Current Results, NCES, Statista
Popular Online MBA Programs
Learn about start dates, transferring credits, availability of financial aid, and more by contacting the universities below.
3 Wisconsin MBA Programs
Why Go to a Wisconsin Business School?
Wisconsin offers a compelling destination for graduate business education. Earning an MBA in this state provides unique advantages such as a robust business landscape and a strong entrepreneurial culture. With a rich history of industry and education, Wisconsin has fostered a thriving environment for business and innovation.
The state boasts a significant number of students enrolled in higher education programs, reflecting the commitment to academic excellence. Wisconsin has implemented education reforms and initiatives to enhance the quality of education and meet the evolving demands of the business world. Scholarships and financial aid opportunities are available to support students pursuing their MBA aspirations.
Networking within the state can be highly advantageous, especially for job opportunities and career growth, particularly in sectors experiencing high demand. Students in Wisconsin business schools can expect to benefit from a vibrant and supportive business community, experienced faculty, state-of-the-art resources, and a collaborative learning environment.
Accreditation for Wisconsin Schools
Attending an accredited school is crucial for ensuring a quality education and recognition by employers and other institutions. Institutional accreditation validates the overall quality and integrity of the school, while programmatic accreditation focuses on specific programs or disciplines. It is important to look for institutions accredited by reputable agencies such as the Higher Learning Commission (HLC).
The HLC is responsible for evaluating and accrediting colleges and universities in the Midwest region, including Wisconsin, to ensure they meet rigorous educational standards.
Paying for Your MBA Degree
There are various financing options available when pursuing an MBA in Wisconsin. Financial aid, such as scholarships, fellowships, grants, and loans, can help offset the costs. Exploring federal and private loan options is essential. Additionally, Wisconsin may offer unique financing opportunities, such as state-specific scholarships or tuition reimbursement programs through employers.
It's crucial to thoroughly research and take advantage of these resources to make your MBA program more affordable. Consulting with the financial aid offices of the respective institutions can provide further guidance on available financing options, eligibility criteria, and application processes.
In-State Versus Out-of-State Tuition
When considering tuition rates, it's important to understand the differences between in-state and out-of-state rates for universities in Wisconsin. Out-of-state students typically pay higher tuition than in-state students. However, some schools in Wisconsin may offer tuition breaks or waivers for out-of-state students to make education more affordable and attract a diverse student population.
Additionally, Wisconsin participates in regional reciprocity agreements, such as the Midwest Student Exchange Program (MSEP) and the Midwest Higher Education Compact, which allow students from participating states to receive reduced tuition rates when attending Wisconsin colleges and universities. Prospective students should explore these agreements and consult with the respective institutions to determine eligibility and the specific benefits available.
Cost of Living in Wisconsin
When planning for education in Wisconsin, it's essential to consider the cost of living, as it directly affects your budget. Wisconsin's cost of living index score is 95 versus the national baseline of 100. A lower score suggests a lower cost of living, enabling students to allocate their resources effectively.
The cost of living index takes into account factors such as housing, transportation, groceries, and healthcare expenses. By understanding the cost of living, students can make informed decisions about their educational and living expenses while attending school in Wisconsin.
Careers for MBA Graduates in Wisconsin
MBA graduates in Wisconsin can expect a promising career landscape within the state's diverse economy. Nationally, the demand for professionals with MBA degrees continues to grow across various industries. In Wisconsin, major industries such as manufacturing, healthcare, finance, and technology present significant opportunities for MBA graduates. The state's strong manufacturing sector, driven by industries like machinery, food processing, and transportation equipment, creates a need for business leaders with strategic management skills.
Wisconsin's healthcare industry, including hospitals, health systems, and biotechnology companies, offers leadership roles in healthcare administration and operations. The finance sector in cities like Milwaukee provides opportunities in banking, investment management, and corporate finance. Additionally, the state's emerging technology sector contributes to the demand for MBA graduates in areas such as information technology management and data analytics.
Top regions within Wisconsin, including Milwaukee, Madison, and Green Bay, serve as major hubs for business and industry, offering a concentration of job opportunities. The state's job outlook for MBA graduates remains positive, driven by continuous economic growth and the need for skilled business professionals. As you explore the sections below, you'll discover popular careers and industries where MBA graduates can thrive in Wisconsin.
Popular MBA Careers in Wisconsin
MBA Salaries by Career

| Career | Wisconsin Employment | Wisconsin Average Annual Salary | National Average Annual Salary |
| --- | --- | --- | --- |
| Accountants and Auditors | 25,070 | $77,500 | $86,740 |
| Administrative Services Managers | 4,550 | $113,380 | $115,640 |
| Advertising and Promotions Managers | 50 | N/A | $147,050 |
| Budget Analysts | 740 | $79,010 | $87,680 |
| Chief Executives | 4,060 | $240,980 | $246,440 |
| Compensation, Benefits, and Job Analysis Specialists | 1,660 | $68,860 | $75,920 |
| Financial Analysts | 4,250 | $97,850 | $108,790 |
| Financial Managers | 9,100 | $145,740 | $166,050 |
| Fundraising Managers | 250 | $128,930 | $124,450 |
| General and Operations Managers | 30,450 | $135,930 | $122,860 |
| Management Analysts | 11,540 | $96,980 | $104,660 |
| Marketing Managers | 2,240 | $141,490 | $158,280 |
| Project Management Specialists | 16,70 | $95,020 | $101,610 |
| Public Relations Managers | 510 | $111,970 | $150,030 |
| Purchasing Managers | 1,150 | $118,500 | $140,650 |
| Sales Managers | 5,940 | $138,960 | $150,530 |
| Securities, Commodities, and Financial Services Sales Agents | 5,690 | $83,070 | $100,740 |
| Training and Development Managers | 380 | $120,680 | $132,100 |
Questions About Wisconsin Business Schools
Does Wisconsin have a good business program?
Wisconsin boasts reputable business programs at various universities, offering quality education and opportunities for career growth.
Is it expensive to get an MBA in Wisconsin?
The cost of getting an MBA in Wisconsin can vary depending on the university and program, but it is generally more affordable compared to other states.
How hard is it to get into the UW business school?
Admission to UW's business school is competitive, and acceptance is based on several factors such as academic performance, test scores, work experience, and personal qualities.
What GPA do you need for UW business school?
The GPA requirement for the University of Wisconsin-Madison business school typically falls within the range of 3.0 to 3.5, but meeting the minimum GPA alone does not guarantee admission as other aspects of the application are also considered.