Job Profile: Discharge Coordinator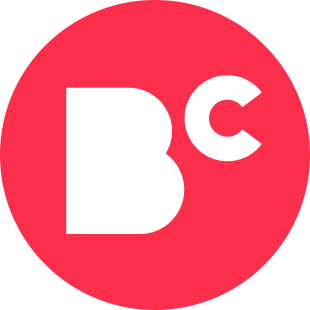 By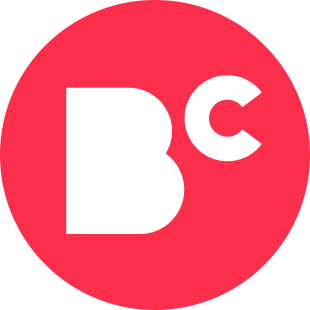 Staff Writers
Writer
The staff writers for BestColleges collaborate to deliver unique, student-driven content on topics such as career development, college life, and college planning....
Updated on March 28, 2023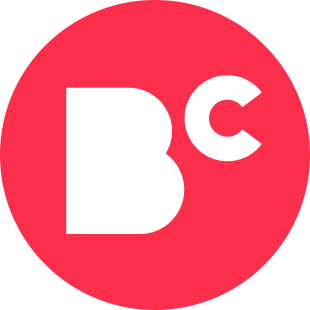 By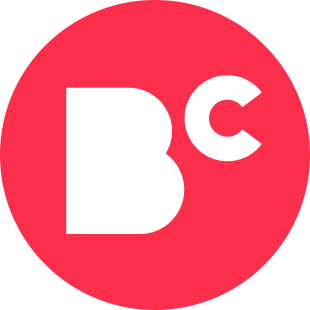 Staff Writers
Writer
The staff writers for BestColleges collaborate to deliver unique, student-driven content on topics such as career development, college life, and college planning....
Updated on March 28, 2023
www.bestcolleges.com is an advertising-supported site. Featured or trusted partner programs and all school search, finder, or match results are for schools that compensate us. This compensation does not influence our school rankings, resource guides, or other editorially-independent information published on this site.
Turn Your Dreams Into Reality
Take our quiz and we'll do the homework for you! Compare your school matches and apply to your top choice today.
According to the Agency for Healthcare Research and Quality (AHRQ), there are over 36 million hospitalizations nationwide each year. Whether for medical, surgical, maternal, or neonatal causes, hospital stays last a median of 4.5 days. Leaving the hospital's sterile halls and notoriously bad food is often patients' top priority.
However, confusion and worry about taking the next steps to recovery alone can be severe. That's where discharge coordinators come into the picture to relieve anxiety. Discharge coordinators are skilled clinical staff who play a case management role in helping released patients develop continuing care plans.
This mid-level position involves organizing an effective post-treatment strategy for patients to heal fully at home or another care facility. Carefully assessing each patient's needs for a smooth and safe transition is the discharge coordinator's duty.
Salary
Survey statistics published on Salary.com show that the median yearly salary for discharge coordinators in the United States is $56,069. This is equivalent to a median hourly wage of $27, or $1,078 per week. Discharge coordinators typically earn social security, disability, pensions, healthcare, and vacation for a total average compensation of $80,017. Salary potential lands on the low end of the spectrum since medical services managers snag $106,070 on average.
Beginning Salary
Newly appointed discharge coordinators with less than two years of management experience often report earnings in the bottom 10th percentile around $36,396 per year. However, discharge coordinators with seniority can eventually bring home upwards of $79,023. Discharge coordinators who advance into coveted leadership roles like case management director could break the six-figure mark with $120,517 annually.
Popular Online Programs
Learn about start dates, transferring credits, availability of financial aid, and more by contacting the universities below.
Key Responsibilities
Discharge coordinators have tremendous responsibility for protecting patient health and well-being by devising personalized recovery plans after treatment. They'll handle the processing of discharge papers and forward them to appropriate clinicians. Most discharge coordinators also audit these records to ensure compliance with institutional guidelines.
Coordinators will contact insurance carriers to submit discharge summaries and secure coverage. Meeting one-on-one with patients and their families is essential to instruct them on proper at-home care and answer any questions. Discharge coordinators could refer patients to counseling, rehabilitation, or physical therapy for improved long-term health outcomes. It's their overall goal to empower discharged patients as they embark on recovery.
Necessary Skills
Finding healthcare success as a discharge coordinator will require being extroverted and people-oriented with excellent communication skills. Coordinators should have the speaking and listening abilities to understand patients' fears and collaborate on suitable discharge plans. Good organizational skills are imperative to properly record the hospital and insurance paperwork incurred upon each patient's release.
Discharge coordinators should have the time management skills to juggle meetings with several patients and medical providers. Empathy, compassion, and friendliness are important to soothe individuals who've often endured lengthy treatment. Discharge coordinators should also have the clinical skills to teach patients how to use prescribed medical devices like ventilators or IVs.
Degree and Education Requirements
Discharge coordinators come from a variety of clinical training backgrounds. The most popular route is becoming a registered nurse by finishing a Bachelor of Science in Nursing (BSN). Heading to graduate school for a Master of Science in Nursing (MSN) opens the door wider for discharge planning jobs as a Clinical Nurse Specialist (CNS).
Another common pathway is studying clinical social work with a Master of Social Work (MSW) at CSWE-accredited colleges. Some discharge coordinators also find this niche after earning a Master of Public Health (MPH), Master of Health Administration (MHA), or Master's in Gerontology. Hospitals typically accept any healthcare degree with at least three to five years of clinical experience.
Pros and Cons of the Position
Careers in discharge planning offer a gratifying blend of direct patient care with clinical leadership responsibility. Discharge coordinators reap the intrinsic reward of improving patient quality of life by arranging necessary therapy and services. They don't work at the bedside, but coordinators still interact daily with diverse people from nurses to insurance reps. Discharge planners are rewarded with decent salaries above the national average for all occupations.
Unlike many healthcare professionals, they work stable hours primarily in the daytime with no overnight shifts. However, there are some potential downsides for discharge coordinators. There is increasing pressure on hospitals to release patients before they're medically ready, which can cause frustration. Discharge coordinators have the stressful task of collaborating with many clinicians to pave smooth patient transitions. Significant time and money is also spent on education, especially to maintain RN or LCSW credentials.
Getting Started
Clinical experience reigns supreme for individuals who are considering becoming discharge coordinators. Working in the nursing field is generally recommended to start. After completing at least a post-secondary diploma, most states allow you to take the NCLEX-RN exam. This licenses nurses to begin entry-level staff nursing positions. Take this opportunity to learn about the many different medical conditions that discharge coordinators encounter.
Spending 3+ years anywhere from the emergency room to the psychiatric ward or pediatrics department will shape your resume. Then, consider returning to school part-time or online to finish a healthcare master's degree. Health administration programs usually involve internships that could be specialized in discharge planning. Social workers working in clinical settings must earn the LCSW designation with three years of supervised practice. Taking the steps to become a Board-Certified Case Manager (B-CCM) could also broaden your employment options.
Future Outlook
Overall, discharge coordinators are experienced clinical staff who make certain inpatients are adequately prepared for recovering after release. These case managers evaluate the patient, discuss their condition with physicians, plan their homecoming or transfer, provide caregiver training, and arrange any follow-ups needed. Statistics show that 18 percent of Medicare patients return to hospitals within 30 days, so their planning is essential to lower readmission.
If you become a discharge coordinator, you'll have the rewarding role of lending physical, emotional, and financial support to patients getting back on their feet.