50 Fortune 1000 Companies Offering Healthcare Internships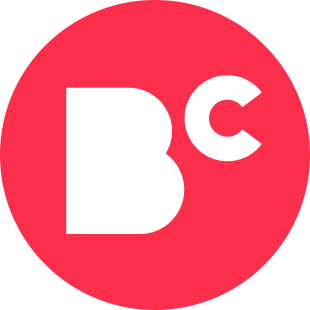 By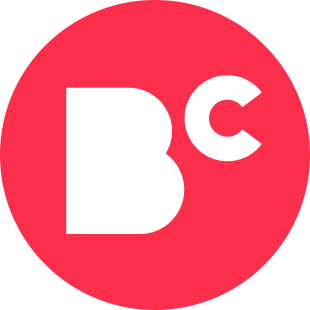 Staff Writers
Writer
The staff writers for BestColleges collaborate to deliver unique, student-driven content on topics such as career development, college life, and college planning....
Updated on March 31, 2023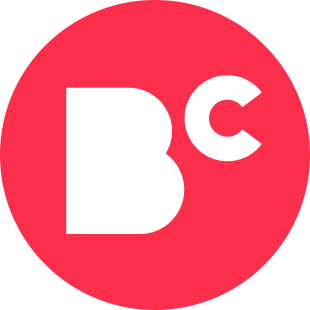 By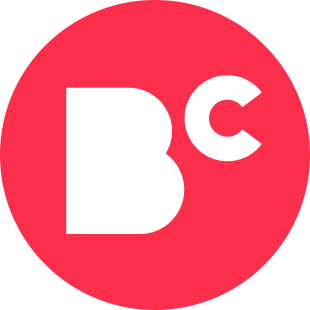 Staff Writers
Writer
The staff writers for BestColleges collaborate to deliver unique, student-driven content on topics such as career development, college life, and college planning....
Updated on March 31, 2023
www.bestcolleges.com is an advertising-supported site. Featured or trusted partner programs and all school search, finder, or match results are for schools that compensate us. This compensation does not influence our school rankings, resource guides, or other editorially-independent information published on this site.
Turn Your Dreams Into Reality
Take our quiz and we'll do the homework for you! Compare your school matches and apply to your top choice today.

There's nothing quite like combining the booming field of healthcare with all the prestige and renown of a Fortune 1000 company.  Many of these big-name companies offer pharmacy, research, development, IT, or management internships. In order to come up with a list of 50 Fortune 1000 companies offering healthcare internships, a list was compiled of the most successful U.S. companies that have an established presence in the healthcare industry, even if the job isn't related to clinical practice. Below you will find the final selection of 50 great companies that offer healthcare students a way to gain unique experience with businesses that maintain a high profile. Internships are available in areas as diverse as healthcare administration, pharmacy, veterinary science, human resources, and information technology.
CVS Caremark
Undergrad IT Pharmacy Internship
CVS Caremark offers 10 week full time internships for students interested in Healthcare Administration or Business Information Systems. What the student will get is a structured hands-on program with the benefit of excellent networking and mentoring. If you are a motivated worker who values a team work approach then the opportunity to work with this health care industry leader is for you.
Company's Fortune 1000 Ranking: 13
Popular Online Healthcare Programs
Learn about start dates, transferring credits, availability of financial aid, and more by contacting the universities below.
UnitedHealth Group
Internships at UnitedHealth
UnitedHealth Group offers a wide variety of opportunities that relate to the healthcare industry. If you are within one year of graduation, want a place to get real work experience from some of the industry's most innovative leaders, and work on projects that are making a difference in the healthcare world - then consider applying today. United Health Group offers competitive compensation for hard work and innovation.
Company's Fortune 1000 Ranking: 17
Cardinal Health
Summer Internship Program
Cardinal Health Group in Dublin, OH offers paid internships both at their headquarters and in McGaw Park, IL. Students in finance, engineering, public affairs, supply chain management, human resources, and other majors can gain invaluable corporate experience in a healthcare setting. Cardinal also offers a unique leadership development program called Emergence for qualified candidates. Cardinal Health highly values interns who are hardworking, dedicated, and creative.
Company's Fortune 1000 Ranking: 19
Kroger
Pharmacist Internship
Kroger is more than just a grocery store. It also offers a full service pharmacy and in some locations it operates The Little Clinic. Internship opportunities exist for students across the country and at various stages in their academic career. Interns who want to excel at their work, focus on customer care, and take initiative in advancing in their career goals can start their future with Kroger.
Company's Fortune 1000 Ranking: 23
Express Scripts Holding
Expressing Growth Internships
Undergraduate, graduate and PharmD students are eligible for this 12 week summer program with Express Scripts where you can explore career options in Pharmacy, Marketing, Finance, and Human resources, to name a few. Externships and Clinical rotations may also be available. There are multiple locations across the country where students can learn with and from leaders who want to help them succeed. Interns often decide to apply for fulltime employment after graduation.
Company's Fortune 1000 Ranking: 24
Target
Pharmacy and Target Clinic Internships
Target offers 10 weeks of action-packed real-time, real-world training. Interns are surrounded by a supportive team of mentors, put school theory into practice, and gain unparalleled hands-on experience. Pharmacy interns not only learn standard workflow practices, they also interact and build relationships with the public through consultations. If you value the team culture and desire constructive feedback as you prepare for your career - consider Target.
Company's Fortune 1000 Ranking: 36
Walgreens
Pharmacy Internships
An internship with Walgreens promises a supportive staff, meaningful projects and invaluable networking from day one of the 10 week program. Regardless of students' specific career goals, working with this innovative Healthcare supply/ Pharmacy leader will provide the tools, experience and confidence that will propel interns into future success. Interns learn all aspects of the operation - from distribution to retail. Note: The Pharmacy internship is 12 weeks.
Company's Fortune 1000 Ranking: 37
Johnson and Johnson
Medical Devices and Diagnostics Regulatory Affairs Leadership Development Program
Johnson and Johnson is a brand you know and trust and a great place to gain internship or co-op experience. The company entertains potential candidates from August - March via campus recruiting and online applications. Opportunities are available by region and support students' career goals as well as the mission of the company. Consideration is given to students nearing graduation and those who matriculated within the past 12 months.
Company's Fortune 1000 Ranking: 41
Pfizer
Graduate Summer Associates
Pfizer is an innovator in medical research and the advancement of world health. Applications and information for their summer work programs are available in January of each year. Pfizer offers a unique learning opportunity for post-doctoral work in their World Research and Development (R&D) Program. Researchers can participate in ground-breaking exploration in one of the company's many sites around the globe.
Company's Fortune 1000 Ranking: 48
Safeway
Pharmacy Internship
Safeway offers 9-12 week internships that run from June to August at their corporate headquarters in Pleasanton, California. Internships are available in a variety of areas and provide work experience on projects that really matter. Safeway also offers Pharmacy internships, both summer and annual, for students who desire to pursue a career with Safeway.
Company's Fortune 1000 Ranking: 62
Abbott Laboratories
Abbott Internship Program
Abbott provides students who have a passion for making a difference in health care the hands-on work experience they need to prepare for a successful career in this ever changing world. Abbott offers a flexible 10-12 week paid summer experience that can accommodate the student's academic calendar and as fits with the particular needs of the business.
Company's Fortune 1000 Ranking: 70
Alcoa
Environmental Health and Safety Internship
Students interested in healthcare - in its broadest terms - can gain valuable work experience and push the edge of innovation with Alcoa. A global force that is concerned about sustainability solutions, Alcoa offers a wide range of opportunities for future leaders. On-campus recruiting begins in January but online applications are taken as long as openings exist. Gain experience by thinking outside-the-box.
Company's Fortune 1000 Ranking: 128
Eli Lilly
Student Opportunities
Lilly provides top performers work opportunities from May through September that can launch successful candidates' careers. Most of these internships are located at corporate headquarters in Indianapolis, IN and offer competitive pay, free parking, and in some cases assistance with housing and transportation costs for those forced to relocate. On-campus recruiting is priority, with unfilled positions posted online. Programs exist for undergraduate, graduate and PharmD and Doctoral students.
Company's Fortune 1000 Ranking: 130
Bristol-Myers Squibb
Summer Internships
Bristol-Myers Squibb Biopharmaceuticals offers undergraduate and graduate internships each summer. Students work on "live" projects and make formal presentations to company management upon completion. Competitive pay with some housing assistance makes working for this industry giant a prestigious opportunity. Six month co-op educational programs also exist. Build professional networks, learn the global impact of cooperative teamwork and jumpstart your career.
Company's Fortune 1000 Ranking: 158
Medtronic
Summer Associate Program
Medtronic is a leader in technology that is changing the face of patient and chronic disease care today. Top MBA and engineering students can work alongside the best in modern innovation and pave the path to a rewarding career. The 10-12 week summer programs are held at their World Headquarters and, as needed, at facilities around the country. Compensation, travel and housing assistance may be included.
Company's Fortune 1000 Ranking: 172
Mosaic
Counseling Internship
Health care interests take many forms. Students that wish to offer healing to the human spirit, value mental health and promote vitality, respect, and dignity of all life may be interested in working with this North Texas United Way affiliate. Advanced practicum students who can commit to two semesters will gain invaluable experience in this ongoing opportunity. Visit the website for application details.
Company's Fortune 1000 Ranking: 246
Universal Health Services
Graduate Internship
Universal Health Services is headquartered in Pennsylvania and has facilities around the U.S. as well as in Puerto Rico and the U.S. Virgin Islands. Internships come available for individuals in psychology, social work, human relations, nursing and other related fields. Some programs are paid, and the two year paid nursing intern serves as a bridge of success from the classroom to the clinical setting. Openings are posted and updated on their website.
Company's Fortune 1000 Ranking: 337
Quest Diagnostics
Hematology College/Student Internship
Lab testing and diagnostic development are at the core of services provided by Quest. Students who want field experience in entry level positions can look to gain valuable insight through this health care provider. With sites around the United States and in the UK, Ireland, India and Mexico, students here and abroad may consider how to combine their classroom learning with on-the-job training in a wide variety of fields.
Company's Fortune 1000 Ranking: 341
WellCare Health Plans
Postgraduate Managed Care Pharmacy Residency Program
Wellcare Health Plans offers a one year residency in Pharmaceutical services for managed health plans. Students spend a year learning effective communication and critical data analysis, and through their work become leaders in pharmacy services as well as in management of government sponsored health care programs like Medicare and Medicaid. Application deadline for fall admittance is early January and a current Florida state license is required. Full compensation and an attractive benefits package is available to participants.
Company's Fortune 1000 Ranking: 345
Boston Scientific
Boston Scientific offers unique solutions to health-related issues around the globe. Undergraduate and MBA graduate students can participate in uniquely tailored 12 week summer programs that support students' education and give real-life experience. Longer four to six month Co-Op assignments in Research and Development, Operations and Regulatory Affairs combine theory with practice. Co-Op programs run June to December or January to June.
Company's Fortune 1000 Ranking: 357
Mylan
Global Marketing IT Internship
Mylan is the largest manufacturing and development company that provides generic pharmaceuticals to the global market. A recent internship opportunity in Marketing IT is but one example of how top performers, in a wide variety of disciplines, can get firsthand experience in this healthcare niche. Contact the recruiter for your region through the company website.
Company's Fortune 1000 Ranking: 374
Kindred Healthcare
Leadership Development Programs
Kindred Healthcare is a network of post-acute care providers, hospitals, rehab centers, and assisted living options for patients and their families. Internships are available in the RehabCare program, which encourages students to do clinical research and complete an educational training in-service. Kindred Healthcare invests in the advancement of careers through on-going Leadership Development Programs.
They are located in Louisville, Kentucky.
Company's Fortune 1000 Ranking: 410
OmniCare
University Relations
Omnicare is committed to helping students further their education and gain valuable work experience while they continue their training. The company maintains close ties with colleges and universities to develop opportunities for students from Canada and across the United States. Omnicare internships can be offered in multiple areas, such as Pharmacy studies and accounting, and qualified students benefit from exploring career options.
Company's Fortune 1000 Ranking: 416
Molina Healthcare
Molina Healthcare Internship Program
Molina Healthcare is headquartered in Long Beach, California and offers a unique and prestigious internship program in association with California State University-Long Beach. A limited number of paid positions encompass departments like IT Healthcare Systems, Marketing and Communications, as well as Human Relations and Project Management. The Molina Healthcare Internship Program is open to undergraduate and graduate applicants.
Company's Fortune 1000 Ranking: 423
Cliffs Natural Resources
Health and Safety Internship
Cliffs Natural Resources in Hibbing, Minnesota offers unique internships in Health & Safety as they relate to the mining industry. Candidates should be enrolled in Environmental, Health and Safety, or a related degree and be passionate about workplace safety. This is an hourly paid position that works with industry professionals to learn current health and safety procedures and work on specific projects and directed initiatives.
Company's Fortune 1000 Ranking: 424
Actavis
U.S. Summer Internship Programs
Actavis is a global leader in pharmaceutical manufacturing and the company is looking for talented and energetic students who are willing to work hard and gain extraordinary hands-on experience. Actavis internship programs are offered in New Jersey, Florida, California and Utah. The 14-week summer program run from May to August and can lead to offers of employment after graduation.
Company's Fortune 1000 Ranking: 432
Allergan
Allergan Summer Internship Program
Allergan offers unique opportunities for qualified applicants to complete a 9 week internship that will involve completion of a special health-outcomes related project, first-hand look at a managed-care organization, and access to AMCP's professional conference. Candidates must be enrolled as a full-time Doctor of Pharmacy degree student in an ACPE-accredited school or college of pharmacy. Allergan offers housing, travel expenses and an attractive stipend.
Company's Fortune 1000 Ranking: 440
Biogen Idec
Internship and Co-Op Program
Biogen Idec is recognized as the oldest independent biotechnology company. Students who want to hone their skills, discover their career goals, and work with a company to forge possible career-long relationships will love this opportunity. Internships and Co-Op programs are offered at their facilities in Massachusetts and in North Carolina. Students in many disciplines will receive a comprehensive view of the operation of a biotech company.
Company's Fortune 1000 Ranking: 454
St. Jude Medical
Internship and Co-Op Program
St. Jude Medical in St. Paul, Minnesota is a leading medical treatment and technology company working to develop cutting edge devices to advance treatment in life threatening diseases. Internship (three months long, full time) and Co-Op (six months long, full time) learning programs are offered to qualified Junior and Senior students in biomedical, mechanical and electrical engineering fields.
Company's Fortune 1000 Ranking: 457
Forest Laboratories
Pharmaceutical Industry Fellowship
Forest Laboratories is a leading pharmaceutical company on the forefront of research and development, as well as the marketing of drugs that treat chronic diseases. In connection with their subsidiary Forest Research Institute, the company offers two-year fellowship opportunities in areas like Regulatory Affairs and Clinical Development. Fellowships are completed in their New Jersey facility.
Company's Fortune 1000 Ranking: 523
Harris Teeter Supermarkets
Pharmacy Graduate Internship
Harris Teeter Supermarkets offers students who are enrolled in pharmacy school and need summer intern hours a chance to get hand-on experience in all aspects of pharmacy services in a retail environment. Students will learn how to provide excellent customer care, learn all aspects of dispensing medications, get experience with billing insurance programs, and more. Opportunities are available in stores located in MD, VA, NC and SC.
Company's Fortune 1000 Ranking: 526
Zimmer Holdings
Experiential Learning/Co-Op Programs
Zimmer Holdings offers students and recent graduates creative internship opportunities to gain real world work experience and a chance explore the possibility of a career with the company, which is an industry leader in musculoskeletal healthcare. Undergraduate and graduate internships and Co-Op programs are offered as well as a unique Leadership Development rotational program for MBA new hire candidates.
Company's Fortune 1000 Ranking: 534
VWR Funding
Internship Programs
VWR, located in Radnor, PA, is a global laboratory supply and distribution company. VWR provides products that support the advancement of medical laboratories across the globe. They offer internship opportunities to undergraduate and graduate students in a variety of disciplines that bridge the gap between knowledge and experience and have an immediate and meaningful impact on the company's current operations.
Company's Fortune 1000 Ranking: 566
Hospira
Technical Professional Development Program
Hospira is a company that supplies injectable drugs and infusion technologies to hospitals, clinics, healthcare providers and patients. Their commitment to advancement in technology, operation, and research and development make them a leader in the healthcare industry. Students interested in advancing their career after graduation can inquire about programs in Associate Hospital Sales, Finance Development and Technical Professional Development.
Company's Fortune 1000 Ranking: 575
Mead Johnson Nutrition
Summer Internship Program
Mead Johnson Nutrition is interesting in growing and nurturing future company leaders, so it offers 13 week summer internship opportunities across a broad spectrum of its business. This is a great way to prepare for a future with the company. Interns work in areas like Global Finance, R&D, Information Technology, Marketing and Supply Chain Operations and each area serves to advance the business of pediatric nutrition.
Company's Fortune 1000 Ranking: 600
CareFusion
Internship and Development Programs
Carefusion is a company that works to improve the safety and reduce the costs of providing healthcare today and in the future. Their product lines are used by professionals in a variety of settings and affect medication management, device interface, infection prevention, and more. Carefusion offers internships in several locations and across many disciplines, all of which support their work in healthcare.
Company's Fortune 1000 Ranking: 622
Magellan Health Services
Internship Program
Students interested in Information Technology and Finance will work 40 hours a week for 10-12 weeks from May to August. Interns enjoy competitive compensation and the ability to have a direct and positive impact on current projects with a company committed to advanced healthcare. Career path planning and advancement are a positive outcome of this experience. Internships are served in CT, MD, VA and MO.
Company's Fortune 1000 Ranking: 675
Perrigo
Internship Programs
Perrigo is a pharmaceutical company that has a presence around the world. The U.S. headquarters is in Michigan and students are selected year-round for exciting opportunities. The Summer, Fall and Winter internships entail full-time work in fields such as data collection and analysis, market and media trends and IT auditing for students in relevant degree programs.
Company's Fortune 1000 Ranking: 680
NBTY
Part-time and Summer Internships
NBTY is a leader in delivering high quality nutritional supplements to a wide range of consumers. They manufacture, market, and distribute their products both in the US and around the world. They offer learning/work experiences in a variety of areas that include, but are not limited to, operational excellence, market branding, and engineering. They currently advertise part-time and full-time openings.
Company's Fortune 1000 Ranking: 701
Select Medical Holdings
Summer Internship Program
Select Medical offers a 12-week summer internship program for college juniors and seniors that combines both classroom lectures with hands-on supervised work. Participants will gain knowledge of how large health organizations are run and will understand the difference between non-profit and for-profit operations. This is an exciting model that helps students see how theory of work and practical application merge in specialized acute care settings.
Company's Fortune 1000 Ranking: 722
Dentsply International
Marketing Internship Opportunity
Dental healthcare is a growing area of concern and focus. Dentsply is a dental equipment supply company that serves an International market. They believe in continued professional education and subscribe to a philosophy of creating opportunities "For Better Dentistry." Individuals interested in work opportunities through this organization should visit the career section of their website and join their Talent Network to be notified as openings come available.
Company's Fortune 1000 Ranking: 724
Varian Medical Systems
Assorted U.S. Internships
Varian Medical Systems provides equipment, software, and other technology products that help in the fight against cancer and conditions that require radiotherapy, radiosurgery and brachytherapy. A variety of internship opportunities exist for both graduate- and undergraduate-level students in various stages of their academic careers. You will find a list of current openings when you search with the keyword "intern" on the job search page of the company website.
Company's Fortune 1000 Ranking: 747
Cerner
Summer Internship Program
Cerner offers 12 week summer internships for students about to enter their final year in college. Students in pharmacy and engineering programs, among others, work on actual projects alongside their company mentors and gain job experience that relates directly to their desired career paths. Cerner is a leader in developing technologies that helps manage information for the ever-changing healthcare industry.
Company's Fortune 1000 Ranking: 774
Medical Mutual of Ohio
College Internship Program
Insurance companies are a huge part of the healthcare system. Interns at Medical Mutual of Ohio focus on meaningful hands-on opportunities that develop professional skills while they participate in a variety of networking events, online and classroom continuing education, and even social events. These paid positions are full time and typically last 8 weeks.
Company's Fortune 1000 Ranking: 782
GNC
Internship Programs
GNC is a recognizable name in nutrition and healthcare products. Students with an interest in this market can find internships that support the company stores, corporate offices and distribution centers. Marketing, financial planning and accounting are currently advertised opportunities that allow workers to gain employable skills and a greater understanding of the processes and procedures that drive the retail market for nutritional healthcare products.
Company's Fortune 1000 Ranking: 830
Covance
Veterinary Medicine and Medical Technology Students
Students interested in medical technology and/or work in animal science laboratories may be interested in what Covance has to offer. This global company provides "fresh degree" entry level opportunities for graduates and internships for students still enrolled in degree programs. Each year the summer interns have face time with Covance executives in order to network and gain valuable insights into how to forge their path to a successful career.
Company's Fortune 1000 Ranking: 844
Intuitive Surgical
Internship Program
Intuitive Surgical, based in California, offers on-the-job-training in positions that directly impact and support the company mission in developing surgical robotics. MBA, MS and PhD students who are hired take on an integral role in creating programs and prototypes that advance procedures. Leading professionals in this state-of-the-art business provide support, oversight, and feedback throughout the process. This company provides technology that serves customers across multiple surgical disciplines.
Company's Fortune 1000 Ranking: 886
HealthSouth
"HealthSouth on Campus" Internships
High achieving undergraduate and graduate students in occupational and physical therapy, nursing, and speech pathology can gain clinical hours with H