Master's in Human Services Program Guide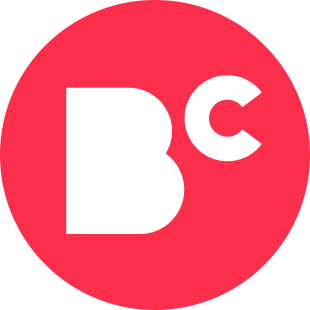 By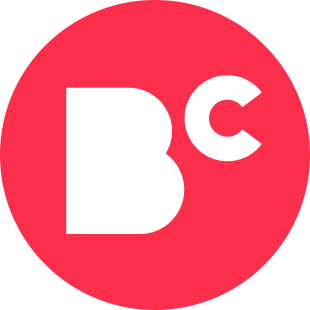 Staff Writers
Writer
The staff writers for BestColleges collaborate to deliver unique, student-driven content on topics such as career development, college life, and college planning....
Updated on August 16, 2023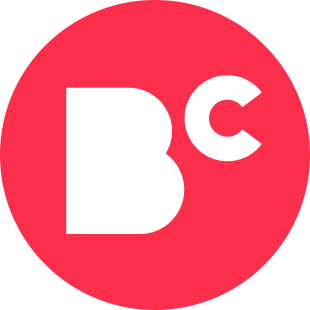 By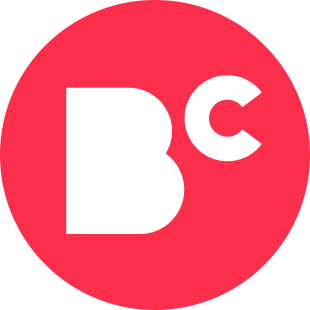 Staff Writers
Writer
The staff writers for BestColleges collaborate to deliver unique, student-driven content on topics such as career development, college life, and college planning....
Updated on August 16, 2023
www.bestcolleges.com is an advertising-supported site. Featured or trusted partner programs and all school search, finder, or match results are for schools that compensate us. This compensation does not influence our school rankings, resource guides, or other editorially-independent information published on this site.
Turn Your Dreams Into Reality
Take our quiz and we'll do the homework for you! Compare your school matches and apply to your top choice today.
Earning a master's degree in human services opens up career options and personal opportunities. With a master's in human services, you learn the skills and techniques needed to work in social services, public resources, and policy-based programs. Human services workers help individuals and groups access and benefit from public and private programs in numerous areas, including housing, health, and education. Holding a human service master's degree allows human service workers to work with nonprofit agencies, mental health facilities, community support organizations, and government institutions.
The BLS projects the field to grow 16% between 2016 and 2026.
Human services master's degrees enable graduates to help vulnerable and disadvantaged populations through involvement and outreach. A master's in human services also provides students with a chance to focus on counseling, administration, or a specific subgroup of the population. The Bureau of Labor Statistics (BLS) projects the field to grow 16% between 2016 and 2026.
Should I Get a Master's in Human Services?
An online master's in human services serves as a flexible, convenient option for working professionals hoping to enter the field or advance in their current position. An on-campus master's in human services, on the other hand, typically meets the needs of students moving from an undergraduate program to graduate program. If you already work in a human services field, a master's in human services can supplement your career experiences and open up leadership opportunities.
Online and on-campus master's degrees in human services offer students advanced coursework focused on individual and community needs. Classes focus on the specific research, theories, and techniques used to help children, families, the elderly, and other groups. Many programs include an internship, residency, or practicum where students participate in field work before degree completion.
With foundational coursework and practical experience, a human services master's degree provides you with the information you need to succeed as you intervene, assist, and counsel. You will also enjoy the opportunity to study and work closely with industry professionals, agencies, and organizations that work in the human services space. If you want to become an administrator, manager, or leader in human services, a master's in human services gives you the communication skills, ethical exposure, and adaptive techniques essential to the human service industry.
What Can I Do With a Master's in Human Services?
Careers for master's in human services graduates focus on public service, community outreach, and social advocacy and support. Health service professionals can work with specific groups, such as children, families, the elderly, or with individuals to help them find the resources they need to thrive. Many health service workers research government, public, and private resources and data to develop plans that meet the needs of their clients.
Health service workers work both regular hours and night and weekend hours; positions include community health aides, recreational therapists, counselors, and managers. Crisis response workers and interventionists trained in trauma management often work the weekend and night shift.
Source: Bureau of Labor Statistics
How to Choose a Master's in Human Services Program
Master's in human services degrees usually take two years to complete and range between 30 and 46 credits. Part-time students may take three or more years to complete a degree. When looking at a program, you need to consider the online and on-campus options available to you. On-campus programs can run shorter, but online master's programs in human services often provide part-time and asynchronous coursework for working professionals. These options enable students to complete coursework while maintaining their family and work obligations. Alternatively, accelerated options often allow students to complete the program in a year and a half.
If you want a supervisory position in human services, you generally need a graduate degree in the field. Online and on-campus programs introduce you to the many roles and responsibilities of human services workers. Core coursework focuses on theories and research in human services, leadership and administrative practices, and legal and ethical considerations. The field includes multiple specializations, such as forensic behavior, counseling, administration, and global studies, all of which incorporate classes tailored to meet the focus of the degree.
In-state and out-of-state tuition serves as another essential consideration. In-state tuition at a public university typically costs substantially less than out-of-state tuition or private school tuition. Additionally, on-campus program costs typically include housing accommodations, university and departmental fees, parking, and commuting expenses.
Programmatic Accreditation for Master's in Human Services Programs
Schools that offer master's degrees in human services usually hold accreditation by a regional or national accrediting body recognized by the Council For Higher Education Accreditation and the U.S. Department of Education. Regional accreditation serves as the more preferred brand of accreditation and applies to public and academically oriented institutions. National accreditation typically applies to vocational and career-based schools. Some regionally accredited schools may not accept transfer credits from nationally accredited institutions; several funding agencies do not recognize nationally accredited schools when they award scholarships and grants.
Alternatively, programmatic accreditation applies to specific degrees and programs. A programmatic accreditation granted by a national body indicates that industry and field professionals approve and endorse a programs' curriculum, outcomes, and objectives. For human services master's programs, accreditation through organizations like the Council for Standards in Human Services Education (CSHSE) may factor into your choice.
Master's in Human Services Program Admissions
Applying to a master's in human services program includes numerous steps and requires you to submit several kinds of supporting materials. You should pay close attention to application deadlines and to which schools require different types of documentation. Formal applications, transcript information, standardized test scores, letters of recommendation, and statements of purpose all accompany the application process. Admission to an online program often includes more requirements, so individuals should check with their specific institutions.
Students should look at program prerequisites, degree specializations, and internship or residency requirements to assess if a school offers a degree that meets their interests and needs. Applying to several schools may benefit you, especially if you find more than one appealing program. You may find that some programs offer more financial aid or funding opportunities, which can factor heavily into your choice.
Prerequisites
Bachelor's degree=

Students must hold a bachelor's degree prior to entrance into a master's in human services program. Most programs do not require specific degrees, but if you hold a human services-related degree, you increase your chances of success at the graduate level. Programs with specializations like counseling or administration may require coursework in the field for admission.

Professional Experience:

Incoming students do not typically need human services experience, but it can contribute to the strength of your application. Many programs want you to submit a resume to demonstrate your previous work experience.

Minimum GPA:

The minimum GPA for many master's in human services programs ranges between 2.0 and 3.0 in undergraduate coursework. Some schools accept a lower GPA on a conditional or provisional basis.
Admission Materials
Application:

You can download or submit application directions from most admission department websites. As you apply, keep deadlines in mind.

Transcripts:

When you apply to a master's in human services program, you need to submit official transcripts from all undergraduate and graduate institutions attended. You can request your previous school's transcript through the registrar's office. They can send your information to your potential schools directly or send you copies for you to submit. Fees often accompany transcript requests.

Letters of Recommendation:

Many master's in human services programs require letters of recommendation for admission. Letters should come from previous educators, colleagues, and others that can attest to your academic ability and work ethic. You should think of three to five people who can write letters for you. They will most likely need to send the letters directly to your potential school.

Test Scores:

For admission to many master's programs in human services, you need to take the GRE. You should check with schools, departments, and programs to determine minimum test scores. After completing the GRE, you can send your scores directly to your potential schools. You may not need to take the GRE if you hold a high GPA.

Application Fee:

Application fees for graduate school vary, but can cost as much as $100 per application. This can factor into how many schools you apply to, but some institutions offer waivers to students in financial need. Contact admission officers to determine whether you qualify for a waiver.
What Else Can I Expect From a Master's in Human Services Program?
Human services master's programs vary depending on the school and program. In addition to core coursework, human services programs offer concentrations in areas such as gerontology, child and family studies, social service administration, and counseling. Concentration coursework narrows down the scope of information, providing you with detailed research, skills, and techniques about a subset of the field.
Concentrations Offered for a Master's Degree in Human Services

| Concentration | Description | Careers |
| --- | --- | --- |
| Master's Degree in Human Services with a Concentration in Leadership Administration | A human services leadership specialization focuses on theories and practices of leadership, building leadership capabilities, and strategies for implementing leadership in specific situations. Students also learn about managing for-profit and nonprofit agencies and organizations, grant writing, and supervisory techniques. | Human services manager, social and community services administrator, social program developer |
| Master's Degree in Human Services with a Concentration in Child and Family Studies | Human services master's degrees that emphasize child and family studies include coursework on child abuse and neglect, substance and domestic abuse, family dynamics and interventions, and working with diverse populations. | Social worker, social and community services manager, family counselor |
| Master's Degree in Human Services with a Concentration in Gerontology | Coursework for a master's degree in human services with a concentration in gerontology focuses on assessing, working with, and assisting elderly populations. Students study the psychology and physiology of aging, death and dying in society, and aging as it relates to human services. | Social worker, social and community services manager, community gerontology program developer, gerontology outreach worker |
| Master's Degree in Human Services with a Concentration in Counseling | By focusing on counseling, a master's degree in human services provides students with the skills and experience needed to counsel diverse groups, families, and individuals. Students learn how to assess, intervene, and manage crises situations. | Family counselor, social worker, community service manager |
| Master's Degree in Human Services with a Concentration in Forensic Behavioral Health | A master's degree in human services that emphasizes forensic behavioral health incorporates content in violence, trauma, substance abuse and mental health disorders. Students also study the legal, ethical, and procedural aspects of the field. | Social worker, community health worker, social and community service manager |
Courses in a Master's in Human Services Program
While coursework in a master's in human services program varies according to the school, most of the coursework is similar. Classes provide information on the history and theories of human services, the rights and responsibilities of human services workers, how human services agencies and organizations function, and how to meet the needs of clients.
Foundations of Human Services Systems
This course looks at the origins, history, and development of human services over time. It also looks at the different theories, practices, and tools that shape the industry. The class focuses on conflicting practices, competing interests, and strategies for dealing with issues related to healthcare, education, childcare, and aging populations.
Human Services Administration
Human services administration courses emphasize leadership strategies and organizational management. Courses cover public and private human services programs and introduce students to grant writing, strategic planning, funding, and techniques for evaluating services.
Counseling Skills and Techniques
With many human services involving counseling, interpersonal relationships, and community relations, coursework in a human services program includes basic information on how to best communicate, advise, and assess individuals and groups. Counseling techniques provide human services students with theories and methodologies when interacting with others.
Research and Evaluation of Human Services
Research and evaluation courses give human services students the tools to investigate human services practices, planning, and implementation. In addition to reading literature and scholarly work in the field, students learn qualitative and quantitative techniques to evaluate human services. Students conduct their own research projects, often in anticipation of a capstone course paper or project.
Human Services Policy, Ethics, And Law
Policy, ethics, and law classes in a human services degree give students information on how to locate and use local, state, and federal policies to navigate public and private agencies. With case studies, students apply policies, ethics, and laws to specific human services examples.
How Long Does It Take to Get a Master's in Human Services?
Master's degrees in human services last two years for full-time students and three or more years for part-time students. Online programs may work best for part-time students who can only take one or two classes at a time. Online programs also enable those in accelerated programs to graduate early, as they typically come in the form of asynchronous learning -- allowing students to complete work at their own pace.
Schools often offer a per-semester tuition rate for full-time students, and part-time students often pay on a per-credit basis. In the end, paying part-time tuition could make your degree more expensive, especially if you do not finish a course or get out of sync with program offerings. Online programs in human services may offer a flat, per-credit rate, meaning students pay the same whether they attend part time or full time. Per-credit tuition can range between $425 and $700.
How Much Is a Master's in Human Services?
Tuition at public institutions typically costs less for in-state students, something prospective learners should carefully consider. In addition to tuition, students also need to think about housing costs related to on-campus programs. Parking and commuting costs, technology and facility fees, and other charges impact the overall costs of on-campus attendance. Private universities typically cost more than public universities, and online programs often prove cheaper after the omission of transportation, child care, and facility costs.
Master's in human services degrees do not usually include program-related expenses; however, internship requirements may alter some of your calculations -- especially for programs that require internships on-campus or near the school's location.
When you apply to any program in human services, you should review all of your financial aid options. The Free Application for Federal Student Aid can help you find scholarships, grants, and loans. Check with your potential schools and programs about funding opportunities that cater to your background.
Certifications and Licenses a Master's in Human Services Prepares For
Human Services Board Certified Practitioner
As a certification offered by the National Organization of Human Services (NOHS), the CSHSE, and the Center for Credentialing Education, the HS-BCP promotes professionalism, effective practice, and standards in ethics and skills among human services workers. An HS-BCP applicant must hold a degree in the field, demonstrate experience and application of 11 standards in practice, and complete a national exam. Once certified, HS-BCPs must maintain continuing education requirements for renewal.
Becoming a licensed social worker (or a licensed clinical social worker) varies by state, but most social workers need to hold a degree in social work from an institution accredited by the Council on Social Work Education or in a related field. Most states require documentation of degree completion and a requisite number of supervised and unsupervised field experience hours in addition to the formal application and examination.
Nationally Certified Counselor
Human service workers that specialize in counseling must become an NCC through the National Board of Certified Counselors (NBCC) to practice. To become a nationally certified counselor, you must hold a degree in counseling or a related field, meet work experience and supervision requirements, pass a board exam, and possess a professional endorsement from a colleague in the field.
Certified Community Health Worker
Ten states in the U.S. recommend or require community health workers to hold legislated credentials to practice and receive payment for their work. The country continues to formalize and standardize community health work guidelines and practices. Community health workers should check the state or states where they live to see what training, experience, and evaluation they need.
Master Addictions Counselor
Human services professionals that work with substance abuse and addiction issues can become MACs through the NBCC. To earn a MAC specialization, counselors must hold an NCC from the NBCC, demonstrate additional coursework and experience in addiction studies and counseling, and pass the Examination for Master Addiction Counselors.
Resources for Human Services Graduate Students
The CSHSE focuses on standardizing and improving education in human services. The council provides a repository of information about certified programs and member organizations. The CSHSE also offers resources to students looking at human services programs and to educators and professionals who need to keep up with current trends, standards, and research.
The NBCC offers resources for current and aspiring counselors, including information specifically designed to guide them through the certification and recertification processes. Professionals can access continuing-education resources, databases, and ethical policy and procedure guidelines through the organization.
NOHS promotes human services professions; organization growth within human services subsets; communication among individuals, communities, and human services agencies; and advocacy through social engagement and outreach. NOHS holds national and regional conferences for human services students, educators, and professionals; provides updates on human services standards and practices; and offers an extensive directory on human services programs throughout the U.S.
The APHSA represents state and local health services at the national level by connecting policymakers with health services organizations and agencies. The APHSA boasts three collaborative centers where health services students, professionals, and educators can create and discuss human services leadership, impact, and programming. They also support affinity groups for affiliate organizations that work closely with the human services industry. Students can benefit from the policy and practice updates on their website and the guidance offered for best practices.
The HHS provides information about federal health and human services agencies and their leadership, strategic plans, budgets, initiatives, and the latest updates. With its comprehensive information, the HHS is vital to human services students, workers, administrators, and scholars who need to stay current in the industry.
Professional Organizations in Human Services
Membership to a human services organization offers students a chance to meet and collaborate with professionals and scholars in the field. Professional organizations also provide career and job boards, web resources, advocacy opportunities and updates, and continuing-education programming to keep licensure and certifications current. Many organizations boast annual conferences, regional or local chapters, and affiliate partnerships.