How to Become a Nurse in California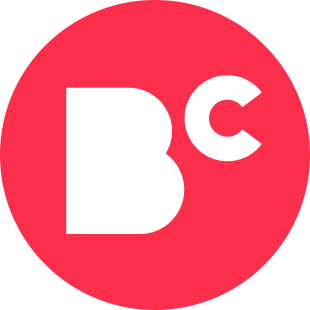 By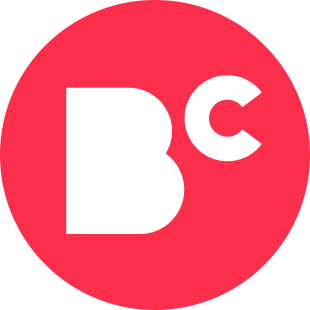 Staff Writers
Writer
The staff writers for BestColleges collaborate to deliver unique, student-driven content on topics such as career development, college life, and college planning....
Updated on August 24, 2023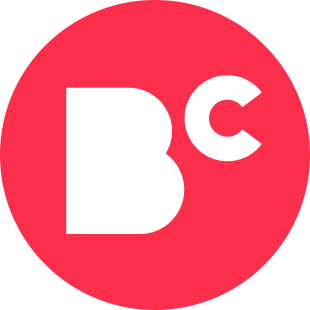 By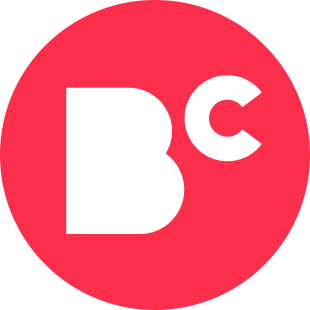 Staff Writers
Writer
The staff writers for BestColleges collaborate to deliver unique, student-driven content on topics such as career development, college life, and college planning....
Updated on August 24, 2023
www.bestcolleges.com is an advertising-supported site. Featured or trusted partner programs and all school search, finder, or match results are for schools that compensate us. This compensation does not influence our school rankings, resource guides, or other editorially-independent information published on this site.
Turn Your Dreams Into Reality
Take our quiz and we'll do the homework for you! Compare your school matches and apply to your top choice today.
Nursing attracts many qualified professionals because it pays well and enjoys high demand due to the nationwide shortage of nurses. According to the Bureau of Labor Statistics (BLS), the number of registered nurses (RNs) in the U.S. is projected to grow by 15% between 2016 and 2026 -- more than twice the national average growth rate for all occupations. Many people choose to pursue careers in nursing in California because of the state's strong employment and salary prospects. According to California's Employment Development Department, the number of RNs in California will increase by 16.2% between 2016 and 2026 -- faster than the national average.
The nursing profession in California will likely continue to grow at an above-average rate for the foreseeable future. Prospective nurses can start their careers in California by earning an associate degree in nursing, but they can access higher wages and more responsibilities with a bachelor of science in nursing (BSN), master of science in nursing (MSN), or doctorate in nursing from an accredited California school. Read on to better understand what California RNs can expect in terms of salaries, specialization options, and access to in-state professional organizations.
Career Outlook for Nurses in California
Nurses in California face optimistic prospects in terms of their salary and employability. According to the BLS, the state pays RNs the highest mean annual wage, exceeding $100,000. It is also home to the largest number of RNs in the nation. The following sections explore the advantages of a California-based nursing career, including especially lucrative pay for those in major metropolitan areas and the overall high demand and pay for specialized nurses, such as nurse anesthetists.
| | Employment | Annual Median Wage |
| --- | --- | --- |
| California | 282,290 | $102,700 |
| United States | 2,955,200 | $73,550 |
Source: BLS
Nursing Programs That Might Interest You
Learn about start dates, transferring credits, availability of financial aid, and more by contacting the universities below.
Salaries for Nurses in California
Those interested in becoming nurses in California should consider working in the state's larger metropolitan areas, where nurses make the nation's highest mean annual wages. According to the BLS, the highest-paying metropolitan area for nurses in California is the Redwood City/South San Francisco area, where more than 14,000 RNs earn a mean annual salary of almost $140,000. Most of the highest-paying areas concentrate around the Bay Area, where nurses earn annual wages exceeding $110,000.
These numbers reflect the high cost of living found in California's larger metropolitan areas, such as the Bay Area and Napa County, along with the high demand for RNs statewide.
Top Paying Metropolitan Areas for Nurses in California

| Area Name | Employment | Annual Mean Wage |
| --- | --- | --- |
| San Francisco-Redwood City-South San Francisco | 14,170 | $139,700 |
| Salinas | 2,470 | $129,940 |
| San Jose-Sunnyvale-Santa Clara | 15,990 | $129,140 |
| San Francisco-Oakland-Hayward | 35,480 | $124,970 |
| Santa Cruz-Watsonville | 1,520 | $124,470 |
| Vallejo-Fairfield | 3,170 | $119,830 |
| Oakland-Hayward-Berkeley | 19,550 | $116,660 |
| Sacramento--Roseville--Arden-Arcade | 18,240 | $116,170 |
| Napa | 1,430 | $113,740 |
| Santa Rosa | 3,170 | $111,530 |
Source: BLS
Specialties for California Nurses
After obtaining your degree and RN licensure, you may pursue advanced practice certification, which qualifies you to work in a specialized nursing field. California officially recognizes six forms of such certification: nurse practitioner, nurse anesthetist, clinical nurse specialist, psychiatric nurse, public health nurse, and nurse-midwife.
Candidates for specialized nursing fields may obtain certification through national credentialing bodies, such as the American Academy of Nurse Practitioners (AANP). In California, these professionals gain state certification after earning national certification. They must also hold a master's degree and hold acceptable clinical experience or prove clinical competency through documentation or an evaluation from a licensed physician and advanced practice nurse (APN).
Specialized certification leads to higher earnings, more professional responsibilities, and a better career outlook for nurses in California. For instance, according to the BLS, nurse practitioners can anticipate 36% growth in employment nationally between 2016 and 2026 . As of 2017, California employed the most nurse practitioners of any state -- 13,570 -- and paid them the nation's highest mean annual wage for the profession: $126,770. Additionally, nurses interested in pursuing less traditional careers can consider working as travel nurses or remote nurses.
Nurse Practitioner
Nurse practitioners coordinate care with physicians, diagnose and treat illnesses, prescribe medicine, and sometimes even act as primary care providers. Their graduate-level medical education grants them many responsibilities typically reserved for physicians.
Median Salary in Los Angeles: $102,510
Nurse Anesthetist
Nurse anesthetists administer anesthesia to patients, working in teams of specialists overseen by anesthesiologists or surgeons. They also provide pain management and emergency management services, such as endotracheal intubation.
Median Salary in Los Angeles: $42,000
Emergency Room Nurse
These nurses work in emergency rooms, using their advanced medical training to assess patients' conditions. They stabilize and monitor patients before and after physicians see them.
Median Salary in Los Angeles: $71,855
Neonatal Nurse
Neonatal nurses address the needs of newborns suffering from birth defects, prematurity, and congenital cardiac issues and malformations. They may work in the neonatal intensive care units at hospitals.
Median Salary in Los Angeles: $88,699
Psychiatric Nurse
Psychiatric nurses interact with, evaluate, provide therapy to, and administer medication for patients with mental and emotional disorders in institutional settings. They often work in psychiatric care units in hospitals and inpatient clinics.
Median Salary in Los Angeles: $61,042
Certified Nurse Midwife
Certified nurse midwives help ensure the safe, natural delivery of babies, providing holistic prenatal and postpartum care to women. They sometimes work in hospitals, but they may also run their own private practices.
Median Salary in Los Angeles: $91,528
Nursing Programs That Might Interest You
Learn about start dates, transferring credits, availability of financial aid, and more by contacting the universities below.
How to Become a Nurse in California
Earn a Degree

Prospective nurses must first earn a degree from an accredited nursing program. To obtain licensure and qualify for employment, nurses must hold at least an associate degree in nursing. However, earning a BSN in California can help candidates stand out against the competition, and many hospitals and other clinical employers only consider applications from candidates who hold bachelor's degrees in nursing. Most RNs who start out with an associate in nursing return to school to secure a bachelor's.

An MSN qualifies candidates for nurse practitioner certification, and nurses aspiring to establish private practice may earn a doctor of nursing practice. These APNs often work in specialized fields, such as midwifery.

Before selecting a nursing program, make sure it holds AANP accreditation. Nursing degrees from unaccredited schools may not meet the standards needed to obtain initial licensure or licensure through endorsement if you should move out of state.

Obtain Nursing License

To obtain nursing licensure, you must graduate from an AANP-accredited, state-approved nursing program at the associate level or higher. You can then apply online or by mail for initial licensure. This application entails a fee of $300 for California graduates, $350 for out-of-state graduates, and $750 for international graduates. First-time candidates for licensure can pay an additional $100 for an interim permit to practice while they await their National Council Licensure Examination (NCLEX) results.

Before taking the NCLEX for RNs, candidates must submit fingerprints for a criminal background check. California residents submit fingerprints through the Live Scan process, while out-of state candidates submit them with a fingerprint card. The exam itself costs $200. Candidates take the test -- administered via computer year round -- at state board-approved testing centers.

If you want to become an advanced practice specialized nurse in California, you must seek national certification before applying for state certification. Candidates must submit documentation with their state certification application, but exact requirements vary depending on the specialization. State certification applications incur a $75 fee for all specializations recognized by the California board, with the exception of state certification for psychiatric nurses, which does not entail an extra fee.

Maintain and Renew Certification

Your initial license remains valid for up to two years, expiring on your birthday every other year. During this time, you must accumulate at least 30 hours of continuing education and renew your license at least three months before expiration. Expect to pay a $190 renewal fee plus a $10 RN education fund fee. You must also provide a full set of fingerprints. California waives renewal requirements for active military personnel.
Resources for Nurses in California
Once you earn California RN licensure, you should consider joining a professional nursing organization to expand your professional network. Additionally, state government resources help California nurses stay current with the exact requirements needed to maintain licensure. Along with the resources listed below, this link can provide you with more ideas on where to find assistance.
Top RN-to-BSN Programs in California
Many colleges offer RN-to-BSN programs, which emphasize flexibility and affordability to meet different learners' needs. Working professionals often opt for online programs to accommodate their schedules, and some learners pursue accelerated programs to earn their degrees more quickly. The following ranking compiles the top accredited RN-to-BSN programs in California.
Top RN-to-BSN Programs in California