How to Become a Nurse in New York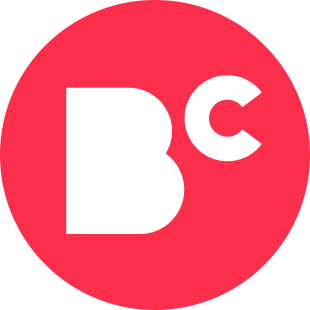 By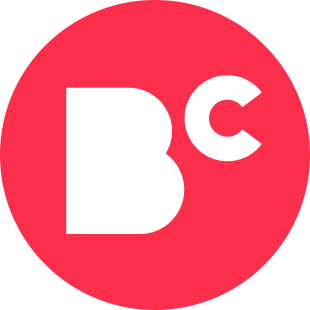 Staff Writers
Writer
The staff writers for BestColleges collaborate to deliver unique, student-driven content on topics such as career development, college life, and college planning....
Updated on May 17, 2023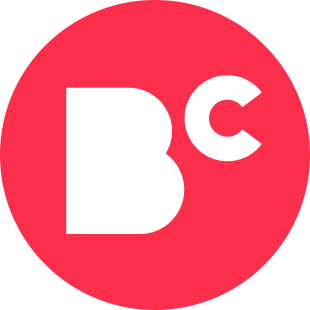 By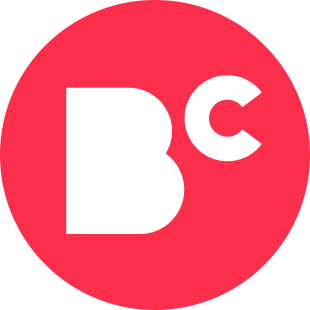 Staff Writers
Writer
The staff writers for BestColleges collaborate to deliver unique, student-driven content on topics such as career development, college life, and college planning....
www.bestcolleges.com is an advertising-supported site. Featured or trusted partner programs and all school search, finder, or match results are for schools that compensate us. This compensation does not influence our school rankings, resource guides, or other editorially-independent information published on this site.
Turn Your Dreams Into Reality
Take our quiz and we'll do the homework for you! Compare your school matches and apply to your top choice today.
Nursing programs attract students with a variety of interests and backgrounds. However, all nurses should be passionate about healthcare and helping others. Nurses work independently and alongside physicians to treat patients in settings such as emergency rooms, intensive care units, schools, nursing homes, and public health facilities.
Nurses play an essential role in healthcare settings and can enter the workforce without as many years of professional training as many other medical careers require. With an associate or bachelor's degree, nurses can qualify for positions with high pay and significant responsibility. Additionally, nurses with a master's degree can pursue even more advanced positions, such as nurse anesthetists and nurse practitioners.
Students interested in healthcare should consider earning their associate degree in nursing (ADN) or bachelor of science in nursing (BSN) in New York. New York facilities employ hundreds of thousands of nurses, and opportunities continue to grow. The Bureau of Labor Statistics (BLS) projects jobs for New York's registered nurses to increase by 20.1% from 2016 to 2026, which translates to about 4,000 new positions each year.
Career Outlook for Nurses in New York
The overwhelmingly positive career outlook for nurses in New York also extends to more advanced positions. For example, the BLS projects employment for nurse practitioners to increase by 41.6% from 2016 to 2026, with more than 6,000 new positions created over that period. The tables below include employment numbers and salary expectations for nurses in New York, illustrating how location and nursing specialty can impact individual salaries.
| | Employment | Annual Median Wage |
| --- | --- | --- |
| New York | 180,170 | $83,450 |
| United States | 2,955,200 | $73,550 |
Source: PayScale
Featured Online Nursing Programs
Salaries for Nurses in New York
New York's nurses generally earn higher salaries than nurses in other parts of the country, with RNs in the state taking home about $10,000 more than the typical registered nurse each year. However, location within the state plays a significant role on nursing salaries in New York. For example, nurses who work in the New York-Jersey City-White Plains area earn more than $90,000 per year. The table below lists the highest-paying metropolitan areas for nurses in New York.
Top-Paying Metropolitan Areas for Nurses in New York

| Area Name | Employment | Annual Mean Wage |
| --- | --- | --- |
| New York-Jersey City-White Plains, NY-NJ Metropolitan Division | 122,780 | $90,840 |
| New York-Newark-Jersey City, NY-NJ-PA | 176,770 | $89,400 |
| Nassau County-Suffolk County, NY Metropolitan Division | 28,600 | $88,320 |
| Dutchess County-Putnam County, NY Metropolitan Division | 3,030 | $79,060 |
| Buffalo-Cheektowaga-Niagara Falls, NY | 11,480 | $73,250 |
| Watertown-Fort Drum, NY | 840 | $73,170 |
| Kingston, NY | 1,220 | $69,240 |
| Capital/Northern New York Nonmetropolitan Area | 3,450 | $68,250 |
| Albany-Schenectady-Troy, NY | 10,320 | $66,980 |
| Central New York Nonmetropolitan Area | 2,730 | $65,080 |
Source: The BLS
Specialties for Nurses in New York
Graduates of New York nursing programs work in a variety of specialties. Nursing students should consider their career goals before beginning their studies. Many programs -- especially master's programs -- prepare students for work in a particular specialty.
A professional's specialty impacts their salary and responsibilities. Students who want a higher-paying nursing career should consider becoming advanced practice registered nurses. For example, nurse anesthetists and nurse practitioners earn average salaries of more than $100,000 a year in New York. Additionally, certified nurse midwives earn about $85,000 per year. In addition to above-average salaries, advanced practice registered nurses can look forward to significant growth in the field. The BLS projects employment for nurse anesthetists in New York to increase by 25.7% from 2016 to 2026, and jobs for nurse midwives in the state are projected to grow by 24.1% over the same timeframe.
Students should also consider their ideal working environment and patient population. Psychiatric nurses and neonatal nurses in New York earn average salaries of more than $70,000. Students can also pursue positions working in emergency rooms, intensive care units, and oncology wards.
Master's programs in nursing prepare students for positions as nurse practitioners. Nurse practitioners share many responsibilities with physicians. For example, they can prescribe medications, order tests, and diagnose conditions.
Average Salary in New York: $109,177
Aspiring nurse anesthetists need to earn a graduate degree to gain employment. Nurse anesthetist programs prepare students to administer anesthesia for surgical procedures, covering topics like intravenous sedation, various operations, and preoperative procedures.
Average Salary in New York: $144,746
Professionals who specialize in emergency room nursing work alongside emergency room doctors to care for patients. ER nurses administer medication, assess patients, and prioritize patient care.
Average Salary in New York: $72,612
Neonatal nurses typically work in newborn intensive care units. These nurses care for infants with cardiac conditions, birth defects, and other serious disorders.
Average Salary in New York: $73,419
Psychiatric nurses treat patients with mental health issues, such as behavioral conditions and substance abuse problems. These professionals may care for the mental health of families and individuals.
Average Salary in New York: $78,769
Nurse midwives must complete specialized master's programs where they learn to care for women's reproductive health. Students also learn to assist with births and care for newborns.
Average Salary in New York: $85,000
How to Become a Nurse in New York
Earn a Degree

Aspiring nurses must earn a BSN or ADN in New York or another state. Both undergraduate degrees qualify graduates to become registered nurses or licensed practical nurses. However, each degree type includes different program requirements and impacts a graduate's career outlook.

ADN and BSN programs both help students develop fundamental nursing skills that prepare graduates to work in hospitals and other healthcare facilities. BSN programs, however, may include additional coursework related to topics such as management and public health. Students who want to enter the workforce as quickly as possible typically pursue an ADN, while learners interested in additional training earn a BSN. However, students should keep in mind that many employers prefer to hire RNs with a bachelor's degree.

While an undergraduate degree allows individuals to work as an RN or LVN/LPN in New York, more advanced professions require a graduate degree. Advanced practice registered nurses, such as nurse practitioners, must complete an MSN or DNP program approved by the New York State Education Department (NYSED).

Finally, all nursing students should attend accredited programs. Accreditation indicates that a program meets high academic standards. In addition, the New York licensing board only certifies graduates of accredited nursing education programs.

Obtain a Nursing License

Practicing RNs in New York must hold a license. Candidates for nursing licensure can satisfy education requirements by attending an NYSED-approved program at the certificate, associate, bachelor's, or master's level. Candidates must also complete coursework in child abuse reporting and infection control, which New York nursing programs incorporate into their curricula.

Licensure candidates must be at least 18 years old and have good moral character. To prove moral character, applicants answer questions about criminal charges, convictions, disciplinary action, and professional misconduct. Registered nurses in New York must also pass the NCLEX-RN exam. The exam costs $200 and the application fee for state licensure is $143.

To become licensed as a nurse practitioner in New York, candidates must hold RN licensure and either a degree from an NYSED-recognized nurse practitioner program or certification from an approved organization. Acceptable certifying organizations include the Oncology Nursing Certification Corporation, American Nurses Credentialing Center, and American Academy of Nurse Practitioners. Nurse practitioners must also complete NYSED-approved pharmacology coursework. New York certifies nurse practitioners to specialize in areas including acute care, adult health, and psychiatry.

Maintain and Renew Certification

To continue practicing nursing in New York, nurses must renew their credentials every three years. LPNs and RNs pay a $73 renewal fee and can renew online. Nurse practitioners pay $35 to renew their nurse practitioner certification and $73 to renew their RN certification. To renew their credentials, nurses must demonstrate appropriate moral character by answering questions related to their criminal and professional records. Nurses must also complete continuing education coursework related to infection control every four years.
Resources for Nurses in New York
The list below contains a few handy resources for nurses and nursing students in New York. These websites contain links to licensing information, healthcare news, and nursing guidelines. Nursing students can also take advantage of many additional resources not listed below.
Top RN-to-BSN Programs in New York
Students pursuing an ADN, BSN, or MSN in New York should carefully weigh their options when choosing a program. New York boasts many online, on-campus, and accelerated programs, and each school has its own unique costs and benefits. Begin your search by reviewing the list of top schools included below; this ranking is based on information obtained from New York State's Office of the Professions.
Top RN to BSN Programs in New York