A Complete Guide to Organizational Psychology
Organizational psychology has become increasingly important in the workplace. Learn about the career options available to students majoring in this field.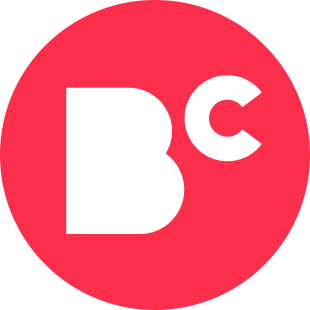 By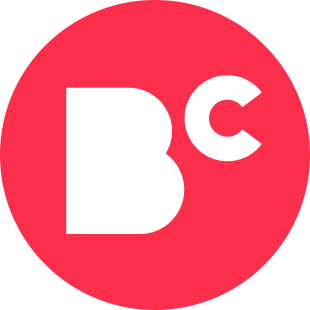 Staff Writers
Writer
The staff writers for BestColleges collaborate to deliver unique, student-driven content on topics such as career development, college life, and college planning....
Updated on March 29, 2023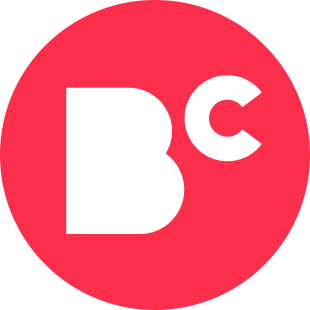 By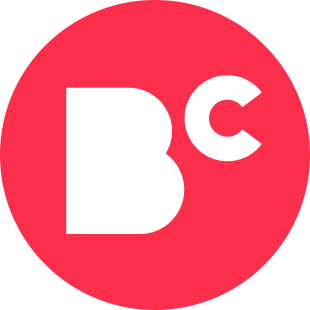 Staff Writers
Writer
The staff writers for BestColleges collaborate to deliver unique, student-driven content on topics such as career development, college life, and college planning....
Updated on March 29, 2023
www.bestcolleges.com is an advertising-supported site. Featured or trusted partner programs and all school search, finder, or match results are for schools that compensate us. This compensation does not influence our school rankings, resource guides, or other editorially-independent information published on this site.
Turn Your Dreams Into Reality
Take our quiz and we'll do the homework for you! Compare your school matches and apply to your top choice today.
Organizational psychologists study the behaviors of employees and help improve efficiency.
Earning a bachelor's in organizational psychology qualifies you for entry-level roles in the field.
Practicing organizational psychologists must hold at least a master's degree.
Many organizational psychology positions offer lucrative salaries.
Top 10 Organizational Psychology Jobs
1. Human Resource Manager
2. Professional Business Development Consultant
3. Organizational Effectiveness Manager
4. Workforce Insights Analyst
5. Team Development Manager
6. Career Counselor
7. Management Analyst
8. Behavioral Analyst
9. Engineering Psychologist
10. Strategy Development Professional
---
Thanks to a steady rise in demand and an increasing understanding of the importance of employee satisfaction, organizational psychology continues to grow in popularity. As such, there are excellent career opportunities for students interested in pursuing this emerging branch of psychology.
As companies grow in size, it can be challenging to maintain the same level of organizational efficiency. By investing in employee satisfaction, organizations can better retain talent and increase productivity. This is why the role of organizational psychology is becoming increasingly important in the workplace.
What is Organizational Psychology
So what is organizational psychology? Organizational psychology is a branch of psychology that focuses on the ways human behavior affects the daily operations of a business or organization. Using psychological research, professionals in the field examine ways to improve employee morale and subsequently increase workplace efficiency.
Organizational psychology focuses on the ways human behavior affects the daily operations of a business or organization.
Popular Online Bachelor's in Organizational Psychology Programs
Learn about start dates, transferring credits, availability of financial aid, and more by contacting the universities below.
What Do Organizational Psychologists Do?
Organizational psychologists specialize in enhancing organizational efficiency and improving employee satisfaction. They apply psychological principles to better understand the workplace and what motivates workers. Professionals in this field require strong interpersonal skills, as well as the ability to identify complex problems and implement solutions based on employee evaluations.
Typical duties and responsibilities relate to policy creation, employee training and development, and organizational evaluation. Oftentimes, organizational psychologists work with different levels of management to improve worker productivity across all organizational areas.
How to Become an Organizational Psychologist
If you're interested in joining this field, you can start by earning a bachelor's degree in organizational psychology. These bachelor's programs help cultivate strong communication and analytical skills, preparing graduates to secure entry-level positions in areas like human resources (HR) and business administration.
To become a practicing organizational psychologist, you need to earn a master's degree.
Bachelor's degree-holders looking to work in an organization's HR department often start out as HR specialists or labor relations specialists. These positions help workers develop the skills and experience needed to assume leadership roles. Other potential job options for professionals with a bachelor's degree include training and development specialist, career counselor, and job analysis specialist.
However, to become a practicing organizational psychologist, you need to earn a master's degree in organizational psychology. Many master's programs require students to complete an internship or supervised professional experience. Additionally, some states require organizational psychologists to be licensed. Check with your local licensing board for more information about requirements.
Where Do Organizational Psychologists Work?
Organizational psychologists can find employment opportunities in a variety of areas and industries. Many professionals find positions in the private sector, working as organizational development managers or HR specialists.
They can also pursue academic or research positions with colleges, universities, or government agencies. While less common, some organizational psychologists work as independent consultants who are hired by companies to help cut costs and solve organizational problems. According to the Bureau of Labor Statistics (BLS), the largest employment industry for these psychologists is scientific research and development services.
Organizational Psychologist Earning Potential
Due to their extensive training and specialized skill set, organizational psychologists often enjoy strong salary prospects. The BLS reports that organizational psychologists earned a median annual salary of $92,880 in 2019.
However, wages can vary greatly by industry type and experience. For example, organizational psychologists working for state governments only earn an annual mean salary of $72,100. Additionally, according to PayScale, early-career professionals typically make around $69,000 a year, while the salary of experienced organizational psychologists often reaches six figures.
10 Popular Organizational Psychology Jobs
HR managers plan and coordinate an organization's administrative functions. This includes hiring new employees, creating interview processes, and developing recruiting strategies. HR managers also act as liaisons between management and employees. They help address concerns, demands, and other issues that may arise. While some positions require a master's degree, most HR positions can be obtained with a bachelor's and related work experience.
Professional Business Development Consultant
Business development consultants work closely with top-level executives and management to help improve organizational efficiency and performance. As these professionals are responsible for creating solutions to help companies achieve their goals, business consultants are involved in many facets of the planning and development process.
Organizational Effectiveness Manager
Organizational effectiveness managers help keep employees on track to meet an organization's business objectives. Their daily duties may include developing and administering training programs, facilitating organizational initiatives, and acting as a liaison between a company's leadership and staff.
Workforce Insights Analyst
Also known as workforce coordinators, these professionals analyze organizational data to maximize labor efficiency and reduce costs. They are also responsible for developing workforce plans that align with a company's needs and goals. Workforce insights analysts earn an average salary of $50,030, according to PayScale.
A team development manager's role is similar to that of a project manager -- they determine the necessary amount of labor and skills required for a project. They direct completion of the project and ensure things are completed on time and under budget. A bachelor's degree is the minimum level of education needed for most of these positions. The BLS projects this profession will grow 7% from 2019-2029.
A career counselor evaluates an individual's interests and skills to identify potential careers best suited for them. They may also help individuals enhance their resumes and develop interviewing and networking skills.
While career counselors typically find employment in secondary schools and colleges, they can also work in career centers where they help unemployed workers and individuals looking for a career change. The minimum education requirement for most career counseling positions is a bachelor's degree.
Management analysts typically act as consultants, working with companies to solve organizational problems and improve efficiency. Their primary responsibility is to increase profits by identifying areas where operational costs can be reduced or repurposed. A bachelor's degree is the minimum level of education required to work as a management analyst. However, employers may also require a few years of related work experience.
Behavioral analysts help individuals identify and mitigate negative behaviors. By using evidence-based psychological principles, these professionals develop individualized behavior plans designed to help their clients improve and find success. To launch a career as a behavior analyst, individuals should earn a master's degree in applied behavior analysis or a related field. They may also need to become certified.
Engineering psychologists use psychological principles to solve organizational problems. Their daily responsibilities include minimizing workplace errors and accidents, improving system performance, and ensuring products are functional and safe. According to the American Psychological Association, doctoral-level engineering psychologists working in business settings earn an average annual salary of $111,370, while those with a master's degree earn $90,160.
Strategy Development Professional
Also known as business development managers, strategy development professionals are responsible for helping companies grow by finding new business opportunities, developing strategy initiatives, and maintaining relationships with existing partners and clients. Many strategy development positions offer high wages. According to PayScale, strategy development professionals earn an average salary of $118,400 per year.
Is a Career in Organizational Psychology Right for You?
Organizational psychologists need to be effective communicators and managers, as they work at all levels of an organization and across many functional areas. They also spend time conducting research and evaluating organizational processes. To excel in this role, you should feel comfortable influencing major company decisions and strategies.
Organizational psychologists need to be effective communicators.
If you tend to avoid conflict or have trouble dealing with high-stress situations, this occupation may not be for you. However, with these high-pressure responsibilities come strong salary prospects. The top 10% of earners in the field of organizational psychology make more than $197,700 annually.
Many career opportunities in this field — especially those with high earning potential — require a master's degree. This level of education takes a considerable investment of time and money, so be sure to carefully assess whether this path is right for you.
If you are interested in applying psychological research and evaluation methods within an organization to improve efficiency and employee productivity, a career as an organizational psychologist might be a great fit.
---
Feature Image: Hinterhaus Productions / Stone / Getty Images