Access to the Ivy League for Asian American Students
Learn more about how Asian American students are held to higher academic standards than their peers, and how colleges can rectify this.
Image Credit: d3sign / Moment / Getty Images
---
Ivy League schools continue to be notoriously selective in their admissions processes.
Asian American students have higher average test scores but lower Ivy League admissions rates than many of their peers.
Stereotypes like the "model minority myth" contribute to bias in admissions processes.
Implicit bias workshops can help colleges reduce discrimination against applicants.
---
As some of the most prestigious educational institutions in the world, Ivy League schools are notoriously selective when it comes to admitting students. However, many Asian American and Pacific Islander (AAPI) students may face an even higher bar for admission than their peers.
In 2014, a group of predominantly AAPI students filed a lawsuit against Harvard University, alleging that they were unfairly ranked on subjective factors such as likeability, courage, and kindness. The Supreme Court will hear the case against Harvard and is expected to make a decision in 2023.
This alleged discrimination is likely fueled by the "model minority myth," which paints many AAPI students as naturally gifted individuals. This belief threatens to overshadow their hard work and perseverance.
Acceptance Rates for Asian American Students
As a general rule of thumb, applicants are advised to score in the 75th percentile of students taking the SAT if they want to be competitive for the Ivies. However, although Asian American students routinely have higher average SAT scores compared to other demographic groups, this fact is not always reflected in their admission rates.
For example, from 1995 to 2013, just 8.1% of Asian American applicants were accepted to Harvard University — less than the percentage of applicants who identified as white (11.1%), Black (13.2%), and Hispanic (10.6%). The acceptance rate for Asian American applicants was also lower than the average for all applicants (9.3%).
Based on their relatively high test scores and relatively low acceptance rates, it's hard not to wonder if Asian American students are held to a higher standard than many of their peers — particularly when it comes to standardized test scores.
How Social Constructs Can Impact Students
Even seemingly "positive" stereotypes, like the idea of a "model minority," can be harmful. For some students, this can result in being held to a higher standard for Ivy admittance. Min Shin, a senior at Cornell University, thinks stereotypes are partly to blame for the higher standards certain applicants may face.
According to Shin, AAPI students are viewed as a monolith: "People assume that members of the AAPI community are all people with similar personalities … (e.g., being nice, good at math, quiet, hardworking, etc.) … it is difficult to break down these assumptions."
If admissions officers buy into this social construct, they may expect AAPI students to score higher on standardized tests than their peers. What might be considered a great score among non-AAPI students could be viewed as average for AAPI students.
Explore more resources for our Asian American and Pacific Islander students
Supporting you at every step of your journey.
Discover Now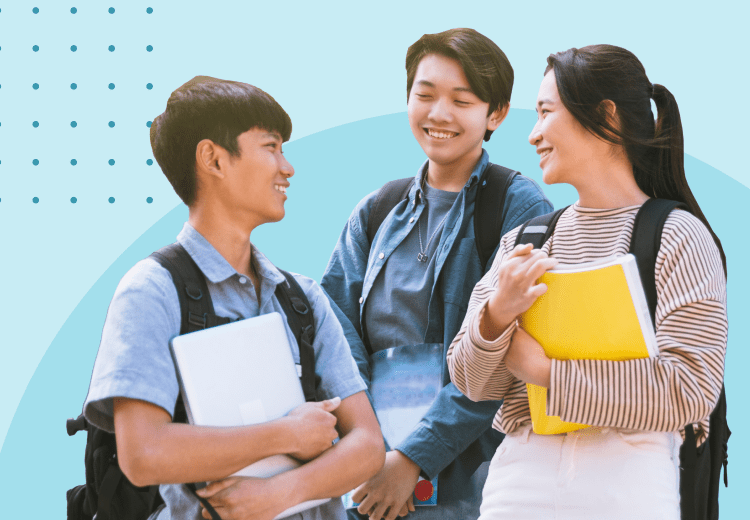 How Can Colleges Address This Issue?
The first steps to addressing biased admissions practices are to accept that they occur and to commit to changing them. Then the real work starts.
Colleges can take a page from The Ohio State University's playbook. Ohio State's School of Medicine put its admissions committee through implicit bias mitigation workshops. As a result, the next class they admitted was the most racially diverse to date.
However, adjusting the admissions process is just one way colleges can signal meaningful support for students from historically excluded groups. Colleges should also make sure they offer resources that reflect the diverse population that constitutes AAPI students. Additional support is more important than ever, as recent increases in hate crimes against the AAPI population have negatively impacted AAPI students' mental health.
For Shin, joining the Korean American Students Association helped her find success on campus: "I've found that it is helpful to join student organizations if there's a specific community that you identify with."
With Advice From:
Min Shin
Min is a senior at Cornell University. She is a double major in English and linguistics and also has a minor in law and society. Outside of school, Min is a member of her pre-law fraternity and social sorority. She also writes for her college newspaper, The Cornell Daily Sun.