Creating Inclusive Campuses for Student Veterans
Leaving the military and going to college isn't easy. We've compiled a list of what schools can do to create student veteran inclusive campuses.
Image Credit: Ariel Skelley / DigitalVision / Getty Images
If you or someone you know is considering suicide, please contact the National Suicide Prevention Lifeline at 988 or 1-800-273-TALK (8255), available 24 hours a day, seven days a week. All calls are confidential, and anyone can use this service.
---
Approximately 1 million veterans are enrolled in U.S. higher education institutions.
Student veterans are nontraditional students who face unique barriers to completing their degrees.
Studies indicate that a significant number of student veterans manage mental health conditions such as PTSD, depression, and suicidal ideation.
Campuses should work to create holistically inclusive environments to support these students.
---
Student veterans — students enrolled in associate, bachelor's, or graduate degrees after having served in the armed forces — are valuable assets to U.S. higher education. According to Syracuse University's D'Aniello Institute for Veterans and Military Families, 96% of all U.S. universities enrolled veterans as of 2014.
Student veterans do not match traditional student profiles. JessicaRose Johnson, a Marine Corps Veteran and owner of Rosebud Consulting, affirms that "Veterans are often the oldest in the class putting them in a different life category. Since veterans typically start campus-based college after their military services, their college preparation is different from those coming straight from high school."
Unlike traditional student populations, student veterans tend to be older in age, are more likely to be married with dependents, hold jobs off-campus, and enroll in programs with several years of professional experience.
Many are also war veterans with mental health conditions. Below we consider how campuses can create inclusive environments to best support these students.
The Student Veteran Experience With Mental Health
Making a strong commitment to mental health resource access may be paramount to student veterans' educational success.
Student veterans may need support with various mental health conditions while completing their degrees. These include post-traumatic stress disorder (PTSD), anxiety, depression, and suicidal ideation.
Studies on the "prevalence of psychological distress" suggest that up to 40% of student veterans show signs of PTSD. This number is four times higher than rates of PTSD seen among non-veteran student populations. Many of these students — particularly those who have experienced tours of combat — also report symptoms of severe anxiety. Student veterans with PTSD or anxiety report difficulties with concentration and focus. This can directly impact their academic performance.
Similarly, studies suggest that a quarter of student veterans screen positive for symptoms of depression. Veteran students experiencing depression are more likely to submit course work late, skip classes, and fail exams, lowering their overall grade point average.
The focus on mental health support for former military students has also exposed the significant number of veteran students at risk of committing suicide. According toa survey of 628 student veterans, 46% reported thinking about suicide, while 20% of those had already devised a plan for how to commit suicide.
Why Is Inclusion Important to Student Veterans?
Student veterans face a series of unique challenges when it comes to successfully completing higher educational degrees. Universities should prioritize resources that acknowledge these challenges and create a more inclusive campus environment if they hope to retain a higher proportion of student veterans.
Student veterans face unique barriers to degree completion from the moment of setting foot on campus. Because they're more likely to be adult learners, student veterans face social difficulties integrating and engaging with younger student populations. They may also have less opportunity to socialize with peers outside of the classroom, often leaving campus after class to work or to tend to familial responsibilities.
"Students who are veterans are likely to be going to school, working, and having a family to take care of. Some military-connected students are still serving, which is an additional stressor. Will I deploy during the semester? From my personal experience going to college after the military and from the experiences of others while I worked in the GI Bill office, there was one thing that came up repeatedly. Not knowing about resources. Since veterans typically start campus-based college after their military services, their college preparation is different from those coming straight from high school."
— JessicaRose Johnson, Marine Corps veteran and owner of Rosebud Consulting
Student veterans may experience limited interactions with faculty. In comparison to the strict structures of the military, university coursework may ask students to think critically about content or to question and critique the arguments presented by an instructor. This typically well-accepted pedagogical approach to teaching and learning in U.S. universities may leave student veterans uncomfortable with questioning authority figures, which could impact their overall student experience. This could be one of many factors contributing to student veteran retention rates hovering around 50%.
Ways College Campuses Can Be More Inclusive for Student Veterans
Action #1: Establish a dedicated student veterans office that offers transitional counseling.
Though many universities have student veterans or veterans affairs offices, students should have access to staff who can provide transitional counseling. This is particularly important to help students transition between military and college life.
This would be particularly helpful for students that may not immediately identify with the term veteran. Johnson recommends that campuses, "Change your screening of students from "are you a veteran" to 'have you or an immediate family member ever served in the US Military?" Some persons who served in the military do not associate with the term 'Veteran'. This is for reasons such as not being eligible for VA care, serving in the guard or reserves, and those that never deployed. By changing your wording, you will increase identification of the population you wish to serve and, with identification, improve tailored services."
Action #2: Offer faculty, administrators, and staff resources about student veteran populations to build military cultural competency.
Student veterans are more likely to have feelings of belonging on campuses where faculty and administrators are familiar with U.S. military culture. They are also more likely to be successful in the classroom with instructors who can and are willing to talk about the military. Similarly, academic advisors trained in military culture may have a deeper understanding of the unique student veteran profile and can better assist in devising academic schedules that provide more flexibility.
Action #3: Train university health specialists to understand and identify mental health conditions specific to student veterans.
While all student populations may experience mental health conditions while completing their education, veteran students may be less willing to talk about them because of cultural stigmas associated with mental health in the military. University health professionals should be part of student veterans' transition experience into higher education. The university should also share how the university can help support veterans who struggle with mental health.
Take Time to Prioritize Self-Care
Give yourself time and space to focus on you. Explore our collection of mental health resources to find support.
Learn More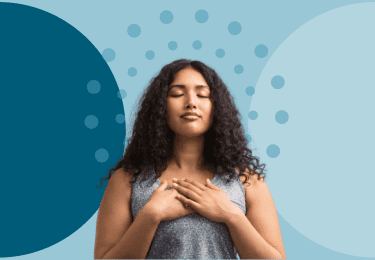 Action #4: Provide alternative modes for extracurricular activities and social interactions.
Because student veterans may have other responsibilities outside of coursework, these students are less likely to be able to spend time with peers outside of the classroom. They are also less likely to engage in experiential learning opportunities.
Universities should think creatively about alternative engagement models accessible to student veterans. Having an active student veterans organization, virtual career development workshops, and regular networking events specifically for veterans are ways to encourage campus involvement. Doing so can promote fuller integration and ensure students can take advantage of nontraditional modes of learning that often take place outside of the classroom.
Conclusion
More than 1 million student veterans have used GI Bill® benefits for educational purposes across the United States. Whether enrolled on a part-time or full-time basis, student veterans will do best in educational environments that prioritize the inclusion of nontraditional students and provide mental health resources for student veterans.
While students may find a dedicated veterans affairs office on campus, university officials should think more holistically about student veteran inclusion and recognize the unique barriers they face throughout their educational experience.
---
GI Bill® is a registered trademark of the U.S. Department of Veterans Affairs (VA). More information about education benefits offered by VA is available at the official U.S. government website at https://www.benefits.va.gov/gibill/.
---
Jessica Rose Johnson, M.A
Mrs. Johnson is the owner of Rosebud Consulting, a company sought to help reduce suicide through program development and education. She is a Marine Corps Veteran and 2017 Invictus medalist. She is a caregiver to her Navy spouse, daughter of dual Air Force parents, granddaughter of WWII Navy veteran, and a Daughter of the Revolutionary War. Mrs. Johnson received her Master degrees in Crime & Intelligence Analysis and Religion & Culture from the University of Central Oklahoma. Mrs. Johnson has been actively advocating for the SMVF population since 2012 and has 7 years experience in the behavioral health field. Some of her experience includes case manager for Supportive Services for Veteran Families (SSVF) in Oklahoma, Suicide Prevention Program Manager for the Oklahoma Army National Guard, and Opioid Overdose Field Representative for the Oklahoma Department of Mental Health and Substance Abuse Service. She volunteers as Oklahoma City's Mayor's Veteran Liaison leading the Mayor's Challenge for Oklahoma City, member of the Governor's Challange for Oklahoma, prior Chair of Oklahoma's State Suicide Prevention Council, Chair of the Oklahoma Governor's Veterans Behavioral Health "Ask The Question" initiative, and member of Oklahoma's Medical Reserve Corps' Stress Response Team.