My 5 Biggest Tips for Out-of-State Students
Out-of-state students often face unique challenges on campus. Discover one student's tips for making the most of your out-of-state college experience.
The author (third from left) and her first-year college roommates. Image Credit: Emily Hund
I always knew I wanted to go to college out of state.
As much as I loved my high school experience, I wasn't interested in reliving those years. I wanted a fresh start in a place I wasn't familiar with. And I knew going to college out of state would challenge me to step outside my comfort zone, pushing me to be more, do more, and see more.
I knew it wasn't going to be easy. Sure, I'd always been an outgoing person, but I also had the luxury of moving from elementary school through high school with the same group of people. I was comfortable, and the idea of making friends made me nervous.
After all, it had been a while since I'd had to put myself out there. And while I definitely struggled in the beginning — partially thanks to COVID-19-related housing dilemmas — I was lucky enough to have three amazing roommates who helped me adjust.
Now, looking back, here are five tips I want to give my fellow out-of-staters to ensure you make the most of your college experience.
1. Be Yourself
Perhaps the most cliched piece of advice of them all: Be yourself.
It's the easiest yet hardest thing to do, but it's a cliche for a reason. Everyone wants to fit in, but it shouldn't cost you your values or personality.
Sure, some people might not like you — that's life — but you're always better off being yourself and waiting a little longer to find a group of friends who understand, accept, and love you for you. It might take a few failed friendships in the process, but being yourself is the best way to make lifelong friends.
2. Seize the Newness
One luxury of being an out-of-state student? No one knows you or your past, making it the perfect opportunity to be whomever you want to be, whether that's radically different from high school you or just a slightly new and improved version.
You don't have to completely reinvent yourself, but if you want to, this is your big opportunity to develop better habits and routines. For example, maybe you want to start waking up earlier, going to the gym, or consistently completing homework before it's due.
College is a time you can do what you want when you want. It's a whole new taste of freedom. Take advantage of it!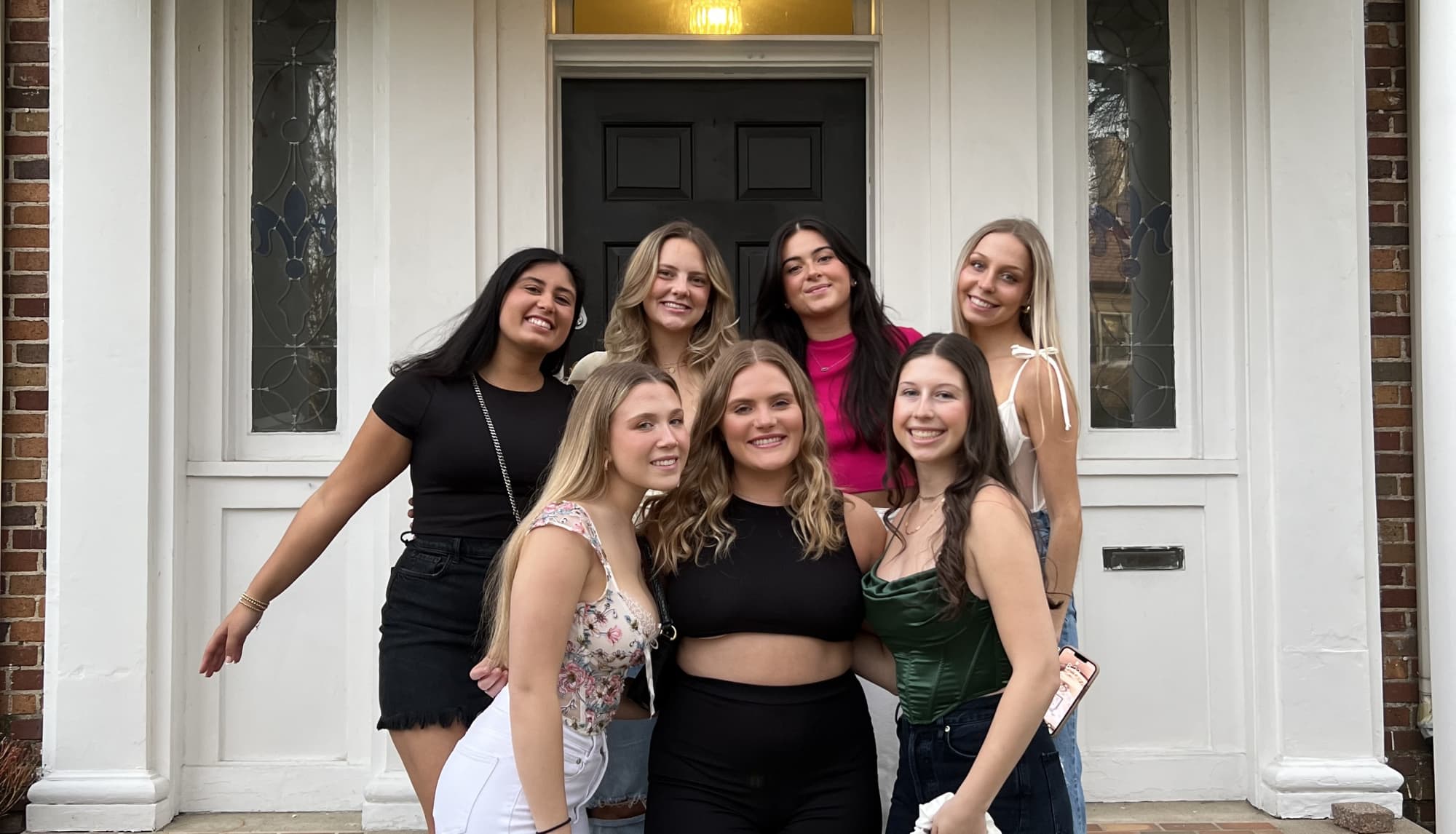 3. Get Involved
One of the most exciting parts of college is the opportunity to get involved in a variety of communities. There are literally hundreds of clubs, fraternities, sororities, intramural sports teams, and many more activities to choose from.
Joining a group is a great way to meet people while doing the things you love or trying things you've never done before. And who knows — you might find an undiscovered passion, a lifelong friend, a mentor, or even a job.
The opportunities are endless; all it takes is giving something new a try.
4. Ask for More Money
Let's be honest: We all know college isn't the most affordable, whether you go to school in state or out of state. This is why you shouldn't be afraid to ask for more money.
Remember that universities, especially big ones, tend to have tons of scholarship money available, and a lot of this often goes unused or isn't advertised.
Don't be scared to email your school's financial aid office and ask for more money. As the old adage goes, you won't know unless you ask — and you might be pleasantly surprised with your school's response.
Also, keep in mind that there are thousands of scholarships you can apply for outside your institution.
5. Embrace Change
While embracing change is always easier said than done, it's something I try to remind myself to do often. Opportunities, experiences, and even friendships can come with change.
But it's also important to remember that change isn't always easy. There will be days you feel lonely or homesick, and that's totally normal. Whenever I start to feel this way, I typically find myself thinking about my family and friends back home.
One way I've learned to cope is by filling up my free time with activities. Whether that be exploring a new part of campus, going to the gym, participating in a club, or simply doing homework, I've found that keeping myself busy and engaged can help ease my mind.
Bottom Line
Going to an out-of-state college isn't easy. There will be times you wished you'd stayed closer to home. But it's in these uncomfortable moments you'll truly blossom and become the independent adult you were always meant to be.
I feel like my own experience as an out-of-state student has helped me grow into a more confident, adaptable, and independent person. And while the first few months were some of the hardest, I'm so glad I took the leap and challenged myself to embrace the change.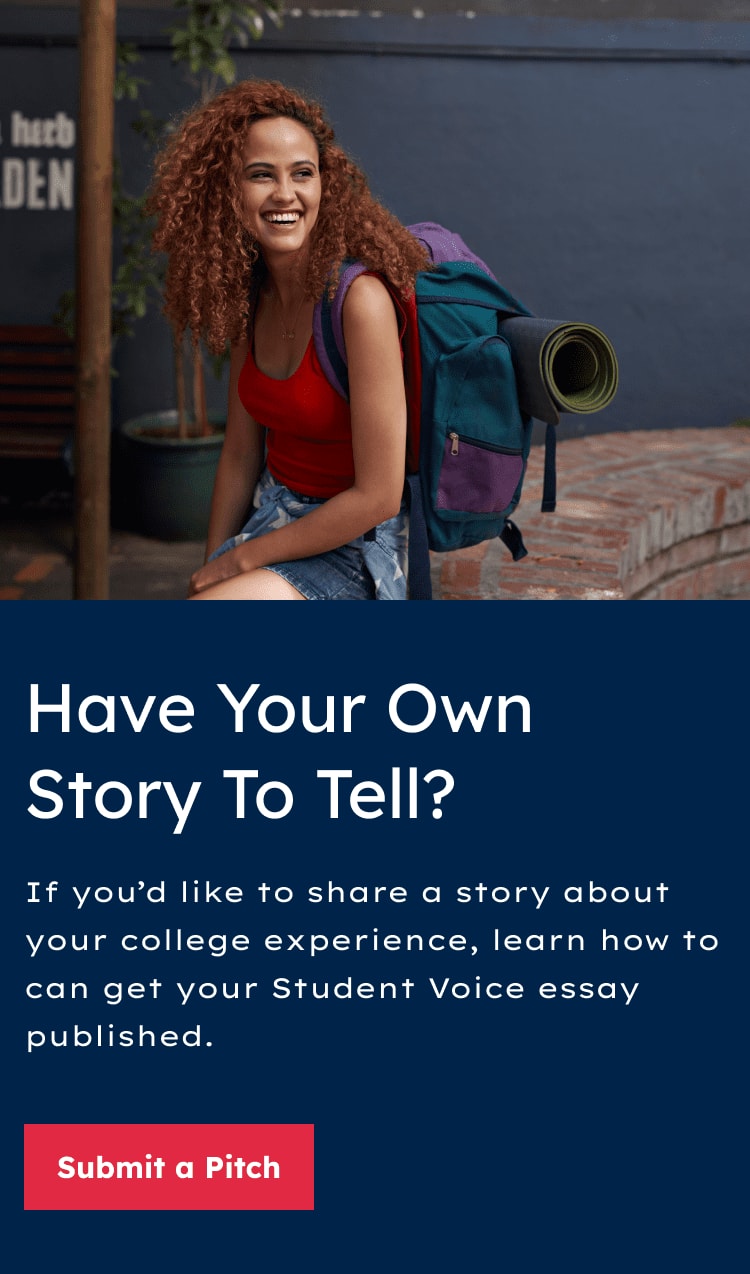 Meet the Author
Emily Hund
Emily Hund is a junior at Michigan State University studying packaging. She is a member of Kappa Kappa Gamma and CoPPAC. She enjoys fitness, food, and travel and is always down for a good music festival, sporting event (Go Green!), or adventure. When she's not in East Lansing, Emily lives in Woodbridge, Virginia, with her three siblings and parents.