Seeking Mentorship and Queer Knowledge to Create Change on Campus
How do you combat campus environments that don't support your identity? Learn how one queer student uses mentorship and knowledge to advocate for change.
Image Credit: Halfpoint Images / Moment / Getty Images
---
As a genderqueer butch living in a college town, I've experienced firsthand how academic spaces can be uncomfortable for queer and genderqueer people.
In Eau Claire, Wisconsin, many queer people go to the Joynt, an unmarked bar growing sour orange marigolds in window boxes and pouring dollar tap beer. It is here that scripts are written in joyous, queer ways.
At the Joynt, I hear narratives of experiences similar to my own — queer college students finding liberation and empowerment through pockets of queer faculty and staff within the larger university campus. Students find solace in learning from these life-changing mentors and their multiple areas of expertise. Meanwhile, across the Chippewa River, our university leaders create policies that take away funding and support from our communities.
How do you experience community liberation one mere river apart from the systemic queer avoidance on your college campus? How do you create a coalition on your campus that will enact change beyond performative politics? I argue the answer begins in the connections we form with queer mentors and the knowledge housed in our queer bodies.
Seeking Mentorship and Guidance
I cherish the pockets of mentorship provided by queer elders. Queer theory professors who liberate by enabling access to theory powerhouses like Cherríe Moraga, Audre Lorde, and José Esteban Muñoz. Literature professors who keep you after class to empower loud queer joy and audacity when reading Alison Bechdel and hollering about the butch diner scene. Poetry professors who assign you queer and sex-working Black narratives from the incomparable Cyree Jarelle Johnson.
Your queer educators become the platform for your radicalization and liberation — the platform bearing your weight above the work of our ancestors who practiced decolonial queer liberation before us. We commit to our practice knowing we will become ancestors to our future collaborators and educators.
Seeking Queer Histories and Knowledge
If you are passionate about education and knowledge as a queer person, you constantly interact with many people who consider your occupied space to be futile because it is subversive. And you interact with even more people who remain intentionally ignorant to a queer way of navigating the world.
The sharing of queer and decolonial knowledge disrupts the narratives of surveillance we face as queer people living in heteronormative systems: who we are supposed to be, how we are supposed to interact in relationships and our community, how we are taught to perceive the systems around us.
Queer liberation starts with the internal rewriting of these narratives by accessing the invaluable knowledge and theory housed within queer and genderqueer minds.
Classroom discussions often stumble through theory about transgender bodies as though you are not housing a fire inside of your own genderqueer body in the same room. Cherríe Moraga, as a butch queer with a complex understanding of her gender, teaches us how to fantasize about our queer desires and motivations that drive us beyond a heteronormative existence.
In a documented conversation with Amber Hollibaugh in her book "My Dangerous Desires," the two queer theorists challenge queer communities to look beyond their own work to "arrive at a synthesis of sexual thought that originates and develops from varied backgrounds and experiences," and state they "refuse to be debilitated one more time around sexuality, race, or class."
Leanne Betasamosake Simpson, in her 2021 book "As We Have Always Done: Indigenous Freedom Through Radical Resistance," asserted that the most crucial step to resisting the complacency and oppression experienced by Indigenous tribal communities is to recenter queer and two-spirit Indigenous peoples in positions of power.
When we refuse to remain complacent within the systems that marginalize us, queer and transgender communities hold the power to organize. Queer bodies — particularly BIPOC queer bodies — house knowledge that can combat oppressive policies and spaces.
How We Can Advocate for Change for LGBTQ+ Students
We can apply Simpson's call to action and translate it to college campus leadership. To resist heteronormative constraints on college campuses, we must recenter the narratives and leadership of queer and transgender students in positions of student power.
Equally, we must prioritize the centering and calls to hire of queer, genderqueer, and transgender educators and scholars. It is through queer and transgender educators and mentorship that our queer campus communities can thrive and begin coalition through non-heteronormative narratives and knowledge building, empowering students to become advocates and self-liberators on college campuses.
As queer and genderqueer activists, we hold knowledge within our beings to disrupt oppressive systems. I urge you to find how your internal queer knowledge can liberate you and your communities on campus.
Create strong coalition with queer educators and mentors, strengthen yourself through an adamantly queer education, and enact queer advocacy that goes beyond grayscale campus visibility politics. Sure: We are here, we are queer. But we also house knowledge that can dismantle heteronormative powers within our campuses.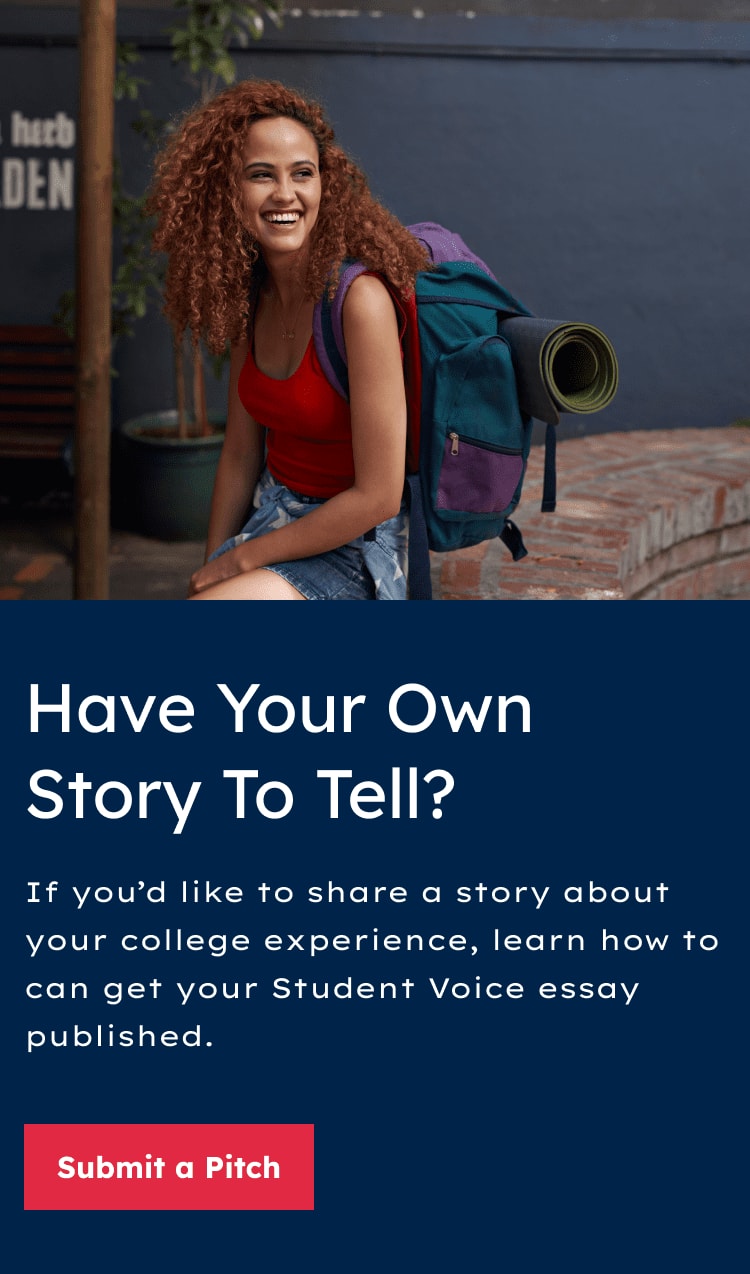 Written by:
Aja St. Germaine
Aja St. Germaine is a May 2022 graduate of the University of Wisconsin-Eau Claire. They earned a bachelor of arts in critical studies - English and women's, gender, and sexuality studies. During their time at UW-Eau Claire, Aja interned at the Gender and Sexuality Resource Center and the Center for Writing Excellence.
They also served as a coordinator of OUT, UW-Eau Claire's Queer Zine. Aja is passionate about queer and decolonial liberation through literary praxis and strives to elevate QTPOC narratives and create strong QTPOC coalition.