9 Reasons to Study Abroad in Spain
Spain offers a sunny climate and a number of exciting cities for students to spend a semester or even year abroad.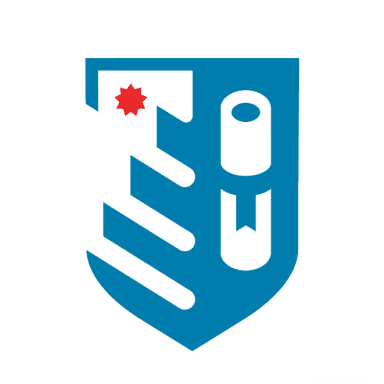 by
Staff Writers
Published on April 7, 2022 · Updated on April 9, 2022
BestColleges.com is an advertising-supported site. Featured or trusted partner programs and all school search, finder, or match results are for schools that compensate us. This compensation does not influence our school rankings, resource guides, or other editorially-independent information published on this site.
Ready to start your journey?
---
Spain is one of the top study abroad destinations.
The country is among the most affordable places to study abroad.
Where you should study in Spain depends on your goals and preferences.
As of 2018, Spain housed an international student population of over 100,000 students.
---
Spain is one of the top international destinations for learners studying abroad. As of 2018, the country's international student population was over 100,000 students.
Spain boasts an incredible diversity of landing spots for students. Learners can often find familiarity in Madrid and Barcelona, which house large English-speaking populations and can provide a cosmopolitan European experience. You'll also find lively cities and beaches in Andalusia and can try pintxos in the Basque cities of San Sebastián or Bilbao.
Read on to explore nine reasons why you should study abroad in Spain.
1. You Get to Experience Spanish Culture
You're probably familiar with the basics of Spanish culture — family, nightlife, siestas, and work/life balance. However, Spain also boasts a rich tradition of art, literature, and music. Individual autonomous communities can seem like completely different countries.
The flamenco, orange wine, and Moorish influences of Andalusia differ significantly from the pintxos, cider, and folk dances of the Basque Country.
Exploring these distinct communities can help you develop a broader, more global perspective. Spanish culture in particular is influential in shaping much of contemporary European life.
2. There Are Plenty of Programs to Choose From
There are universities in most major Spanish cities, including Madrid, Barcelona, Granada, Valencia, and Sevilla. For more intimate experiences, students can travel off the beaten path to Santander, Cádiz, or Bilbao.
No matter where you go in Spain, there are plenty of study abroad programs to choose from. Many Spanish universities also participate in Erasmus, so European students should have no trouble finding an exchange program.
3. You'll Receive a High-Quality Education
Spanish universities, particularly those based in Barcelona and Madrid, provide a high-quality education that's respected across the European continent. Schools like Universidad Pompeu Fabra, Universidad Autónoma de Barcelona, and Universitat Politécnica de Cataluña, all based in Barcelona, are highly ranked worldwide.
Universidad Carlos III, Universidad Complutense de Madrid, and Universidad Autónoma de Madrid, all located in the capital, are also well respected.
Many programs allow you to take courses at these universities as you live in and explore Spain.
4. You Can Learn Spanish in an Immersive Environment
One of the best benefits of studying abroad in Spain is the chance to immerse yourself in the Spanish language. While you can probably get away with English in Madrid or Barcelona, if you live with a host family, you can speak Spanish at all your meals.
If you live in a university dorm, you can practice your Spanish with local students.
Students who study abroad in pueblos (small towns) or smaller cities often develop stronger language skills. That said, you can improve your Spanish no matter where in Spain you study, as long as you make the most of the opportunity.
5. You Can Eat Authentic Spanish Cuisine
Major cosmopolitan cities in Spain offer cuisines from all over the world. If you dive into nightlife in Madrid or Barcelona, you may find yourself eating a lot of kebabs. Even outside the city, there will always be opportunities to enjoy authentic Spanish cuisine, especially if you live with a host family.
Jamón ibérico, often carved to order, is among Spain's signature dishes. Dishes like tortilla de patatas and patatas bravas are popular comfort foods. If you order a beverage at a bar or restaurant, you will likely receive a tapa, a small appetizer, to accompany it.
Trying different foods can broaden both your palette and your mind.
6. It's an Inexpensive Country to Travel In
Spain is a very affordable country in which to live, study, work, and travel.
According to Eurostat, food, transportation, and entertainment costs in Spain were below the EU average costs in 2020. Housing costs in Spain were just slightly above the EU average, making it more affordable than other popular European destinations such as France and Germany.
Furthermore, you won't need a car as a study abroad student in Spain, as most cities are navigable by foot. The metro systems in Barcelona and Madrid are safe, efficient, and affordable. And the AVE high-speed rail system offers affordable tickets to almost any destination within the country.
7. You Can Experience a Stunning Landscape
Spain boasts a variety of climates and natural landscapes.
Valencia, the Canary Islands, the Balearic Islands, Marbella, and Andalusia — among many other locations — house some of the most popular beaches in Europe. Or you can sip Tempranillo wine in the wine country of La Rioja. If you prefer mountains, check out the Pyrenees in the northern part of the country and the Sierra Nevada in Andalusia.
Some students also choose to walk the famed Camino de Santiago, which features several peaks and valleys.
8. You Can Explore Beautiful Cities
You can experience a wealth of beauty throughout Spain's cities. Barcelona's beach clubs and Gaudi-designed spires differ starkly from Madrid's stately art museums and plazas.
You can find breathtaking Moorish palaces throughout Andalusia, such as the Alhambra in Granada and the Alcázar in Sevilla. Bilbao, in the Basque Country, boasts a Guggenheim museum.
Many cities also house plazas and large parks, such as the Parque Retiro in Madrid.
9. You Can Enjoy a Bustling Nightlife
Spain is notorious for its nightlife, and you can likely find whatever vibe you're looking for in Madrid or Barcelona.
In Madrid, you can visit large, multistory clubs like Kapital or attend a botellón — a student party in a public plaza. Barcelona, meanwhile, offers world-renowned beach clubs, as do Marbella, Ibiza, and Málaga.
For a calmer night out, you can go out for tapas, hopping from bar to bar and sampling the tapas at each stop. Many cities and neighborhoods offer organized tapas crawls on certain weekends, such as Tapapiés in Madrid's Lavapiés neighborhood.
Frequently Asked Questions About Studying Abroad in Spain
How much does it cost to study abroad in Spain?
true
Costs vary by individual program. Some providers calculate the cost at around $11,000 per semester.
Fortunately, once you arrive in Spain, it's a relatively affordable place to live, work, study, and travel. You should be able to navigate most cities on foot. Larger cities like Madrid and Barcelona offer strong public transit systems to help you get around.
Furthermore, food, rent, and general cost of living are fairly affordable in most Spanish cities. While your education may be expensive, the rest of your expenses shouldn't be as costly, though this varies by city and location.
Where should I study abroad in Spain?
true
Where you should study in Spain depends on the type of experience you're looking for. Madrid and Barcelona offer a study abroad experience similar to that of other major European cities, with a uniquely Spanish twist. Sevilla and Granada can provide lively nightlife and unique culture, whereas Bilbao and San Sebastián can offer a quieter setup, as can any number of smaller cities and pueblos.
To determine where to study abroad in Spain, consider what you hope to gain from your trip. Do you want to attend a top-tier university? Live with a host family and experience the local culture as much as possible? Take part in a bustling nightlife? The answers to these questions can help you decide where to study in Spain.
What are the requirements to study abroad in Spain?
true
Requirements vary by program and school. At the very least, you must get a student visa through the Spanish consulate in your country. In the U.S., Spain operates consulates in large cities like Houston, Chicago, and Washington, D.C.
At some universities, the study abroad tuition is the same as regular tuition. At other schools, you must go on leave for a semester and pay tuition at your host school in Spain. Make sure to verify that the credits you earn at a Spanish university will transfer to your home school.
Feature Image: martin-dm / E+ / Getty Images
Thousands of U.S. college students study abroad each year, but where should you go? Here are the 12 best countries to study abroad and why. Nearly half of colleges plan on sending students out of the country this fall as U.S. study abroad programs reopen after COVID-19 shutdowns. Find out where study abroad is possible now that countries are accepting U.S. travelers.
BestColleges.com is an advertising-supported site. Featured or trusted partner programs and all school search, finder, or match results are for schools that compensate us. This compensation does not influence our school rankings, resource guides, or other editorially-independent information published on this site.
Compare your school options.
View the most relevant school for your interests and compare them by tuition, programs, acceptance rate, and other factors important to find your college home.