Common MBA Essay Questions and How to Tackle Them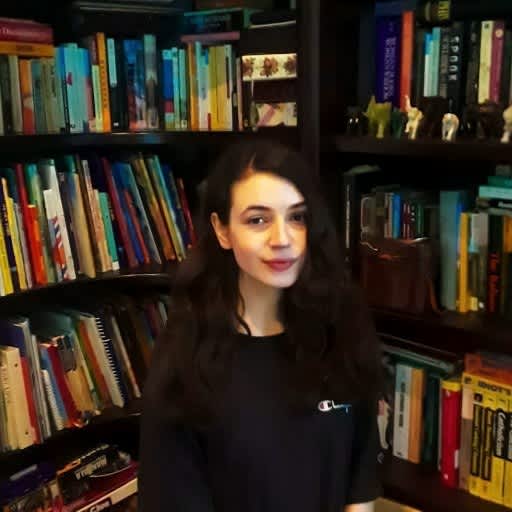 BestColleges.com is an advertising-supported site. Featured or trusted partner programs and all school search, finder, or match results are for schools that compensate us. This compensation does not influence our school rankings, resource guides, or other editorially-independent information published on this site.
Ready to start your journey?
---
Essays provide holistic accounts of applicants' personalities, backgrounds, and ambitions.
Many essays are variations of similar questions about personal growth and career goals.
Applicants should discuss unique competencies and credentials to stand out.
Tell a cohesive story about how your background will lead to the next steps in your career.
---
In a 2016 Graduate Management Admission Council survey, respondents with a graduate degree from a business school reported earning a median cumulative base salary of $2.5 million over a 20-year span after graduation. In the same survey, three-quarters of respondents considered their graduate degree to be a financially rewarding asset.
Because an MBA degree can yield such positive career outcomes, many MBA programs are competitive. To gain more qualitative insight into candidates, admissions departments often require MBA applicants to submit essays.
What Do Admissions Departments Look for in MBA Essays?
Grades and test scores do not always paint a complete picture of applicants' capabilities and experiences. When admissions departments review application materials, MBA essays provide a more holistic overview of prospective students' unique personalities, interests, backgrounds, and ambitions.
"What's important to keep in mind is that at the heart of each question is the need for the admissions committee to understand who you truly are and what you aspire to accomplish."
— Petia Whitmore, Former Dean of Graduate Admissions at Babson College
Through essays, admissions departments aim to determine whether applicants are capable of meeting program demands and objectives. Often, they use essay responses to gauge students' writing abilities and determine whether they have the written communication skills needed to thrive professionally and academically.
Five Common MBA Essay Prompts
Every school approaches MBA essay requirements differently. Some MBA essays are open-ended, requiring applicants to formulate more strategic or creative answers.
"Some schools keep the same questions for years, such as the famous Stanford GSB, "What matters most to you and why?". Others tweak their question every few years. Some are designed to be less conventional…"
— Petia Whitmore, Former Dean of Graduate Admissions at Babson College
Other prompts ask applicants for more specific accounts of their experiences or ambitions. Often, essays are variations of similar questions regarding leadership, personal growth, and career goals.
Prompt 1: Our students share a desire to positively impact their community. How do you intend to contribute during your time here?
Here, you can share what elements will make you a dynamic and meaningful addition to the learning community. Do you plan on joining specific organizations or networking groups? Are you interested in aiding undergraduates as a tutor or teaching assistant?
Sample Response
While earning an MBA at [school], I look forward to embracing the [business school facility] Center for Entrepreneurship's famous culture of grit and collaboration. Within the facility's unique "garage" office spaces, I hope to build supportive, innovation-driven networks and connect with other aspiring entrepreneurs in courses like funding early-stage ventures, and through organizations like the Graduate Entrepreneurship Club.
Prompt 2: What are your career goals over the next 3-5 years?
Through this prompt, admissions departments assess whether you have a viable strategy to navigate your path after graduation. When formulating this response, focus on concrete career plans rather than lofty, long-term goals. Tell a cohesive story about how your educational background, work experiences, and internships will collectively lead to the next steps in your desired business career.
Sample Response
After earning an MBA degree with a concentration in marketing, I hope to find employment as a junior market research analyst and further develop my capabilities in data analysis and market forecasting. After gaining the appropriate work experience and industry knowledge, I plan to earn the Marketing Research Association's professional researcher certification.
Prompt 3: How will this MBA program help you achieve your personal and professional goals?
Here, you want to specify how elements of the MBA program will nurture your goals. Showcase your familiarity with specific organizations, courses, and opportunities that correspond with these goals. Admissions departments want to assess how you plan to develop professionally while earning your degree.
Sample Response
As an aspiring financial manager, I hope to use my time at [school] to bolster my understanding of financial processes and risk management through courses like corporate finance and business analytics.
To supplement my academic background, I intend to continue my current internship at [company], which partners with [institution] school of business. In addition, I hope to form meaningful connections with other female students and faculty through [school]'s fast-growing Women in Finance club.
Prompt 4: Tell us about yourself and your unique experiences and goals.
This question invites applicants to share unique elements of their background that are potentially missing in other application materials. Students can detail how various work or personal experiences have influenced their ambitions, how they define success, and how they plan to uphold their values while pursuing their careers.
"The best essays are ones that tell a genuine story of impact and growth, best illustrated with very specific examples."
— Petia Whitmore, Former Dean of Graduate Admissions at Babson College
Sample Response
While studying information systems and technology at [undergraduate program], I was able to observe operations as an information systems intern at [financial firm]. I hope to build a career in which I can maximize efficiency in financial management settings using technology. After earning an MBA degree with a concentration in information systems management, I hope to work as an information systems analyst at a leading financial firm.
Prompt 5: Tell us about your favorite movie, book, or song. Why is it meaningful to you?
Creative prompts invite applicants to break character and showcase a more authentic, human voice. Students can feel pressured to choose a movie, book, or song that points to their academic or professional capabilities, but admissions departments want to hear reasoning that demonstrates creativity, humor, insight, malleable thinking, and other soft skills.
Sample Response
Sharing that my favorite movie is "Snow White and the Seven Dwarfs" often garners a few smirks. Many associate the film with a franchise marketed to children. However, contemporary viewers often fail to recognize the massive technological and artistic feat behind the 1937 classic.
Each second of animation required 24 hand-drawn images, accounting for every bent joint and batted eye. Each time I watch the film, I marvel at the care, diligence, and passion that the animation team put into each frame.
Frequently Asked Questions About MBA Essays
Do MBA essay questions change every year?
true
Some schools repeat the same essay questions year after year, while other schools change questions frequently. Older MBA essay prompts are often archived online and can be a good tool for applicants hoping to gauge what future MBA essay questions may look like. If possible, you can reach out to current students and faculty members to discuss admission requirements and essay topics.
When should you start an MBA admissions essay?
true
Ideally, applicants should start working on the essay as soon as they receive their prompt and revisit it intermittently until the due date. Even before receiving the prompt, students should consider what goals, strengths, skills, and experiences they will later highlight in their writing. Drawing out the writing process will allow plenty of time for brainstorming and revising.
How long should MBA essays be?
true
Every program maintains its own requirements, and length requirements vary considerably. In some cases, the desired word count is stated explicitly in the prompt, often 150-500 words. Students may feel compelled to meet the maximum word requirement, but writing longer essays is not alway better. Keep your writing concise and specific.
When are MBA admission essays due?
Some graduate programs do not adhere to the traditional academic calendar and may admit students in set intervals throughout the year. Those who adhere to a traditional academic year may have deadlines in January, March, September, and October. Many insitutitions list their application deadlines online, allowing prospective students to plan accordingly.
How do you approach an MBA essay?
Before you begin writing, brainstorm how your goals and experiences form a cohesive story of who you are. Then, consider how you plan to sell your unique competencies and credentials to stand out from other applicants. During the writing process, students should reach out to networks like supervisors, undergraduate professors, and trusted friends to look over the content and construction of the essay.
Interview From:
Petia Whitmore is the founder of the MBA admissions consulting firm My MBA Path. Previously, she served as Dean of Graduate Admissions at Babson College and Managing Director of The MBA Tour, a subsidiary of the Graduate Management Admissions Council. Now she helps create MBA success stories, one candidate at a time.
Get tips for starting a business consulting career. Learn what steps you need to take to establish yourself in the consulting industry. Declining MBA enrollment is changing business education. Students want flexible and affordable MBAs, and schools need to adapt to these trends. Learn about scholarships and financial aid available for students pursuing a degree in business.
BestColleges.com is an advertising-supported site. Featured or trusted partner programs and all school search, finder, or match results are for schools that compensate us. This compensation does not influence our school rankings, resource guides, or other editorially-independent information published on this site.
Compare your school options.
View the most relevant school for your interests and compare them by tuition, programs, acceptance rate, and other factors important to find your college home.