Best Online Associate in Fire Science Programs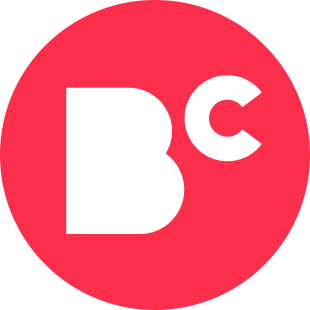 By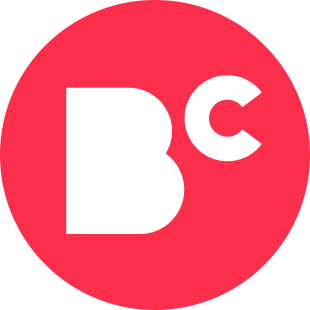 Staff Writers
Writer
The staff writers for BestColleges collaborate to deliver unique, student-driven content on topics such as career development, college life, and college planning....
Updated on August 15, 2023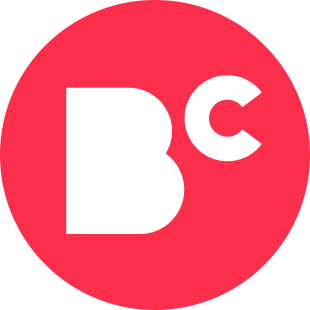 By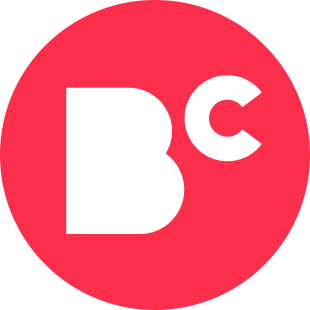 Staff Writers
Writer
The staff writers for BestColleges collaborate to deliver unique, student-driven content on topics such as career development, college life, and college planning....
Updated on August 15, 2023
www.bestcolleges.com is an advertising-supported site. Featured or trusted partner programs and all school search, finder, or match results are for schools that compensate us. This compensation does not influence our school rankings, resource guides, or other editorially-independent information published on this site.
Turn Your Dreams Into Reality
Take our quiz and we'll do the homework for you! Compare your school matches and apply to your top choice today.
Fire science is the study of fire combustion and behavior, strategies for combating fire, fire prevention and protection systems, fire safety codes, and firefighting. Professionals in fire science and emergency services keep people safe from natural fires and arson.
An associate degree in fire science provides you with foundational knowledge about what causes fires and how fires behave in various conditions. Students gain the skills necessary to prevent fires and manage emergency situations. According to the Bureau of Labor Statistics, job prospects for firefighters and fire inspectors are projected to increase by 5% and 6%, respectively, from 2014 to 2024.
What are the best fire science programs? Here are our top 10:
#1

Hutchinson Community College

Hutchinson, KS

#2

Keiser University

Fort Lauderdale, FL

#3

Casper College

Casper, WY

#4

Lanier Technical College

Oakwood, GA

#5

Volunteer State Community College

Gallatin, TN

#6

Kansas City Kansas Community College

Kansas City, KS

#7

Central New Mexico Community College

Albuquerque, NM

#8

Hillsborough Community College

Tampa, FL

#9

Southern Arkansas University Tech

Camden, AR

#10

West Georgia Technical College

Waco, GA
Related Programs That Might Interest You
Learn about start dates, transferring credits, availability of financial aid, and more by contacting the universities below.
What Else can I Expect From an Online Associate in Fire Science Program?
Curricula for online fire science associate degree programs vary by school and concentration. Generally, these programs require 60 credit hours, comprising general education, major, and elective courses. Distance learners can complete most programs in two years.
WHAT WILL I LEARN IN A FIRE SCIENCE PROGRAM?
Although specific course requirements vary by program, below are three common major requirements in online fire science associate degree programs.
Fire behavior and combustion: This course reviews the physical and chemical properties of fire, the scientific process of fire burning, and the components of water as a fire suppressant. Students learn how fires ignite and burn so they may better strategize to prevent and extinguish them.
Introduction to fire prevention: Students explore fire safety inspection procedures, the history and philosophy of fire prevention, and standard practices for fire safety education and preparation.
Principles of fire and emergency services: This course introduces students to the structure of fire and emergency service organizations, including the components involved in preventing and responding to fire and emergency situations.
HOW LONG WILL IT TAKE ME TO GET MY ASSOCIATE DEGREE IN FIRE SCIENCE?
Generally, earning an associate degree in fire science online requires 60 hours of coursework completed over two years. However, studying part-time can delay completion time, whereas taking more than the average course load can shorten the time required.
Transferring credits from other schools can also expedite program completion. By transferring previous college coursework or dual enrollment credits, students may begin major requirement classes much sooner and complete their online fire science associate degree quickly.
Some schools offer cohort-based programs, while others allow you to go at your own pace. In cohort programs, students who are admitted in the same year take courses together, where they build relationships and learn from one another. Individually paced programs allow for flexible start and end dates.
WHAT ARE THE BEST ONLINE ASSOCIATE DEGREES IN FIRE SCIENCE?
Best Online Associate in Fire Science Programs
What Can I Do With an Associate Degree in Fire Science?
While firefighters generally have a high school diploma and emergency medical services certification, those who have earned an associate degree in fire science online are prime candidates for higher positions in fire and emergency services organizations. For instance, fire inspectors generally have firefighting experience and postsecondary education, and many departments prefer candidates for fire chief and captain positions to have a relevant associate or bachelor's degree. Below are three jobs that often require an associate degree or higher.
Fire inspectors ensure that buildings and other facilities are up to code and adhere to fire safety regulations. This job requires strong communication skills. Fire inspectors travel to conduct inspections in various facilities and may develop and present fire safety education programs.
A fire chief handles the administrative aspects of fire prevention, safety, employee training, and emergency response procedures. While they also perform firefighting and rescue operations, these tasks are secondary to management responsibilities.
A fire captain manages a crew of firefighters, training new firefighters, inspecting and ordering equipment, and occasionally engaging in firefighting and rescue operations.
EDUCATIONAL PATHS
Higher level positions often require higher levels of education. For positions like fire chief, candidates with a bachelor's degree are typically preferred. These positions also come with higher salaries; fire inspectors make about $50,000 per year, whilefire chiefs earn up to $122,000 per year. Below are three bachelor's degree programs applicable to the fire science and emergency services field.
Emergency medical services
A degree in emergency medical services prepares graduates to work in emergency medicine or perform related managerial duties. The program covers topics like EMS administration, disaster management and event planning, and EMS legal issues.
A fire administration program prepares students to think tactically about fire prevention, safety, and emergency response. The curriculum focuses on community risk reduction, the structure of fire safety organizations, the implementation of fire safety plans and education, and how fire behavior affects emergency response situations.
A forensic science program introduces students to the analysis of forensic evidence and crime scene investigation. Combined with a fire science degree, this degree is useful for the investigation of arson crimes.
Employment Outlook for Associate in Fire Science Graduates
On average, salaries for fire science professionals increase by about $10,000 over 20 years of work, with greater growth potential for positions with managerial or administrative duties. For example, salaries of emergency management specialists usually increase about $20,000 over 20 years.
Fire Science and Emergency Management Positions by Experience
In both entry-level and managerial positions, an employee's experience affects annual earnings. The table below illustrates salary growth as professionals gain experience in the field.
| Job Title | Overall Median Salary | Median Salary for Entry-Level Employees (0-5 years) | Median Salary for Mid-Career Employees (5-10 years) | Median Salary for Late-Career Employees (20+ years) |
| --- | --- | --- | --- | --- |
| Fire inspector | $50,632 | $38,000 | $46,000 | $60,000 |
| FIrefighter | $47,065 | $40,000 | $45,000 | $61,000 |
| Forensic scientist | $51,231 | $48,000 | $60,000 | $69,000 |
| Police, fire, or ambulance dispatcher | $34,000 | $32,000 | $37,000 | $47,000 |
| Emergency management specialist | $53,995 | $48,000 | $57,000 | $73,000 |
PROFESSIONAL ORGANIZATIONS
Professional organizations provide opportunities to network with other professionals in the field, participate in national disaster relief efforts, obtain training and certificates, and discover new careers. Information about fire behavior and the best fire prevention and investigation techniques is being constantly updated. Professional organizations help members stay up to date with changes in the field. Below are three professional organizations in fire science and emergency management.
Financing Your Online Associate in Fire Science Program
Financing and funding opportunities for fire science students include scholarships, loans, grants, and work-study programs. Fire science scholarships are often available from professional organizations, educational institutions, and charity organizations. Ask if your professional organization or school offers scholarships for fire science students, and complete the FAFSA to see if you qualify for federal aid.
---
Approximately two-thirds of today's college students rely on loans to fund their education, but there are plenty of overlooked financing options you can use to reduce your overall student debt.
Completing the Free Application for Federal Student Aid (FAFSA) is a crucial first step for any student with financial needs. Our FAFSA guide features a step-by-step rundown on the process and answers to several frequently asked questions.
Financial aid for online learning is equivalent to what you'll find for campus-based learning, but that hasn't always been the case. Learn about the changes that have taken place, as well as the different funding opportunities available to online students.
Online college programs can be a flexible, affordable option for single parents who are interested in earning a degree and securing their family's financial future. We've compiled a list of scholarships, grants, and other financial aid options geared toward single moms and dads.
Millions of dollars in free money is available to U.S. military personnel, but much of it goes unused. Learn more about grants, scholarships, and other financial aid opportunities available to veterans, active-duty service members, and reservists.